Before the whole Paris robbery took place and Kim Kardashian retreated from her highly-publicized life, the same man who took an elbow to the face by Gigi Hadid tried to sneak up on Kim as well. Unfortunately for the would-be assaulter, Kim's bodyguard was able to tackle him to the ground.
Shortly after, Kourtney Kardashian was asked whether she was afraid of the man as she arrived at LAXen route to Paris for fashion week.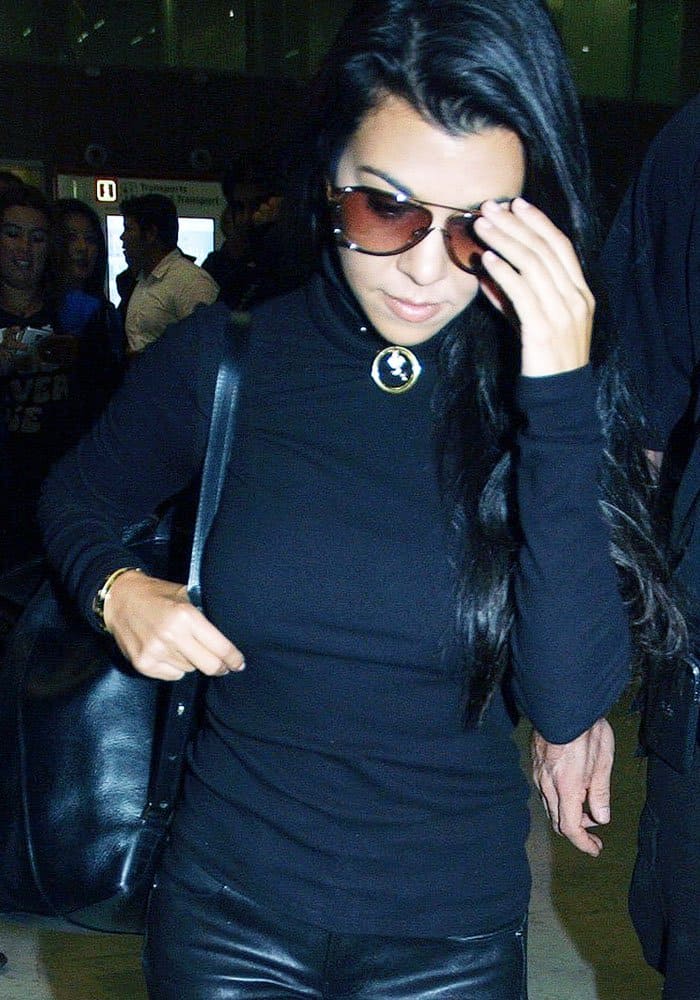 Kourtney Kardashian leaves the Los Angeles Airport (LAX) and arrives in Paris, France on September 29, 2016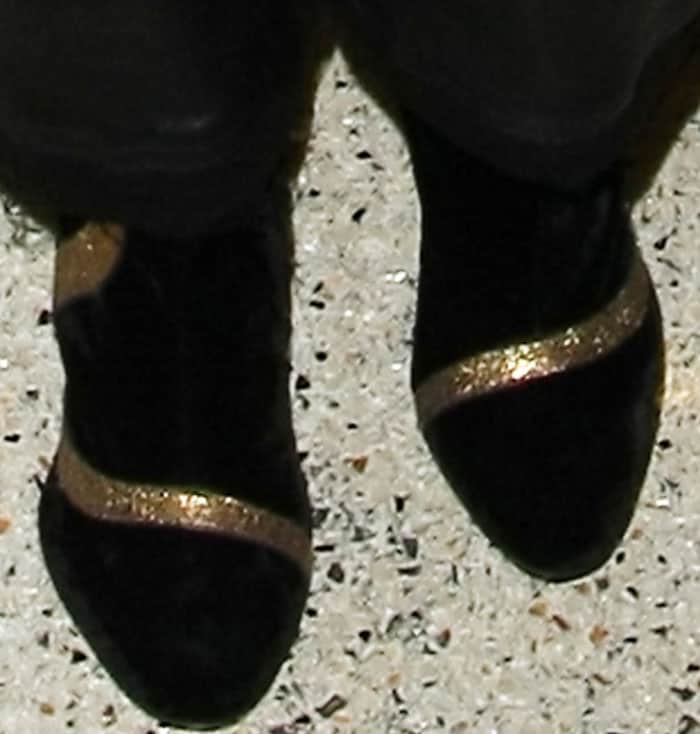 Kourtney sported a quirky pair of Dries Van Noten velvet boots en route to Paris
The eldest Kardashian wore a J Brand "Centro" sweater in black with a pair of RtA "Kiki" flared and cropped leather pants.
Kourtney polished her look with the Chloé "Isadora" sunglasses, a Mansur Gavriel backpack, and a pair of velvet-and-metallic boots by Dries Van Noten.
Kourtney sports a black-and-metallic leather look at the Los Angeles Airport
Kourtney declined to comment on Kim's attacker, of course, focusing instead on getting through the cameras without stumbling.
The paparazzi also asked other questions, including some about her younger half-sister Kylie, which were also met with silence.
Shop Kourtney's interesting velvet boots from Dries Van Noten at My Theresa.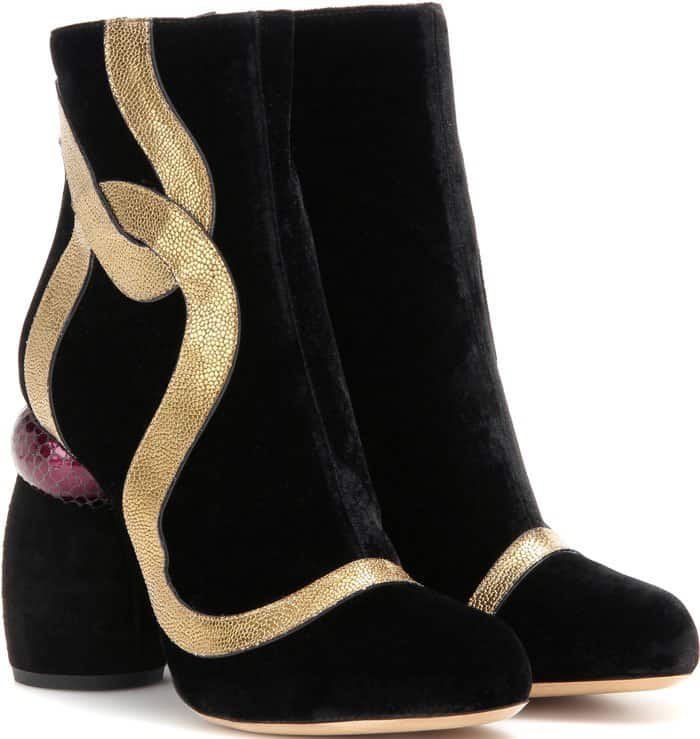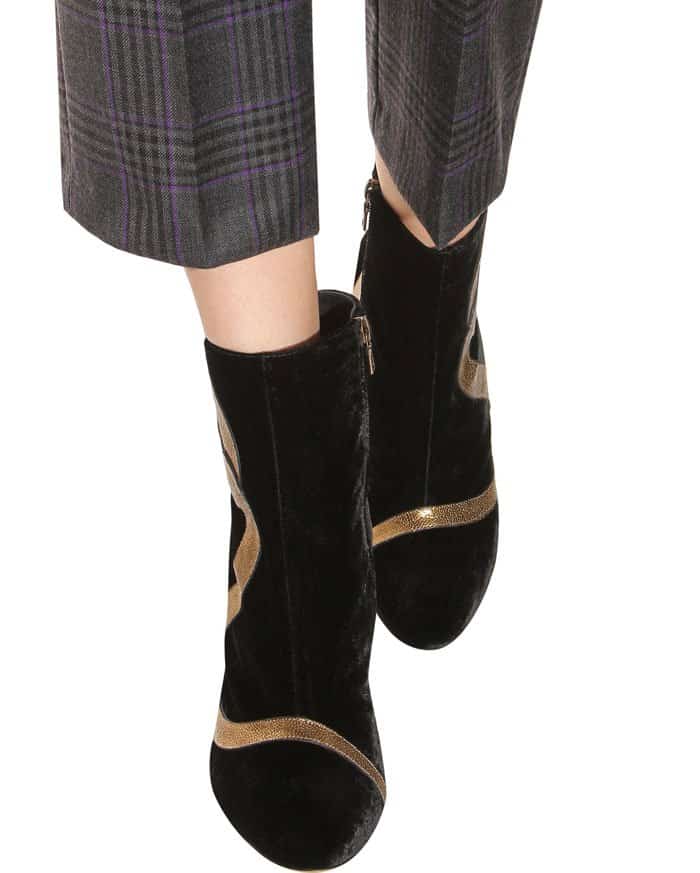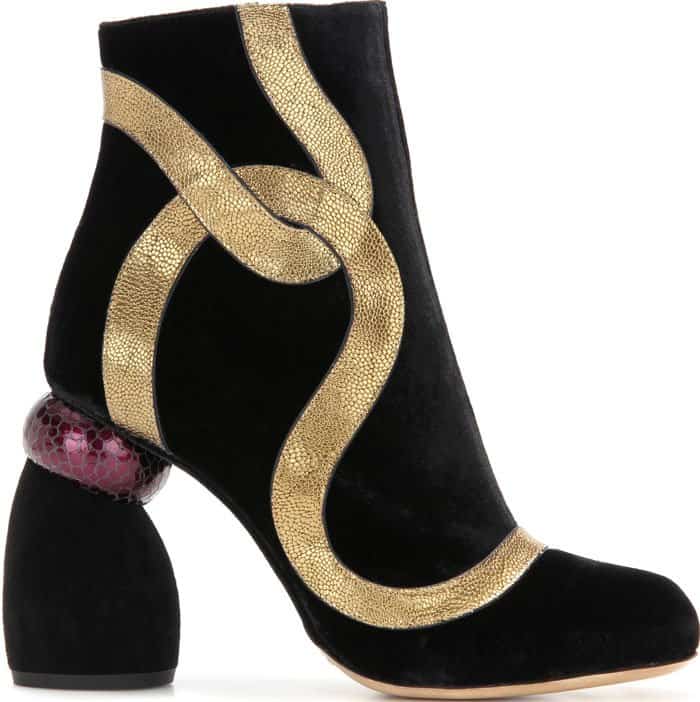 Dries Van Noten Velvet Metallic Ankle Boots, €660 at My Theresa
Credit: WENN