Born in Muscat, Oman, Isla Lang Fisher was raised by her parents, Elspeth Reid and Brian Fisher from Scotland, in their hometown of Bathgate in Scotland, and in Perth, Western Australia.
Although the Australian actress does not speak Arabic, she learned to speak French while enrolled at L'École Internationale de Théâtre Jacques Lecoq, a theatre and arts training school in Paris.
Isla Fisher picks up coffee and takeaway from Alfred Coffee on September 21, 2020, in Los Angeles, California
"I moved to Paris after Home and Away to go to clown school whilst my friends headed to LA to try and "make it". I didn't speak French and I felt so out of my depth. I was terrified for most of the year I was there, but eventually, I broke through – my French became fluent and I enjoyed performing in a way that I hadn't in a long time," she told The Guardian in an interview published in June 2013.
The Scooby-Doo actress portrayed Shannon Reed on the Australian television soap opera from 1994 to 1997, garnering two Logie Award nominations.
Isla Fisher learned to speak French while attending L'École Internationale de Théâtre Jacques Lecoq in Paris
In the October 2016 issue of Glamour Mexico, Isla revealed that she once claimed to be multilingual in order to secure an agent.
You have to list all your special skills on a form when you get an agent. There's fencing, stage combat, horse riding, motorbike riding, Spanish, French, German, whatever. I just ticked everything. I talk about 10 languages according to that form. I even ticked the extreme sports box.
When it comes to charity, Amy Adams' lookalike and husband Sacha Baren Cohen do not mess around. In late 2015, the two donated $1 million to help Syrian refugees. Talk about a great Christmas present.
Isla Fisher wears her hair back as she goes grocery shopping on December 12, 2015
The couple gave $500,000 to the Save the Children Foundation, which will be used to pay for measles vaccinations for more than 250,000 children in Northern Syria.
The other half was given to the International Rescue Committee to help women and children with education, health care, shelter, and sanitation.
We loved the way Isla kept it casual in jeans and a t-shirt under a thick jacket paired with buckled combat boots.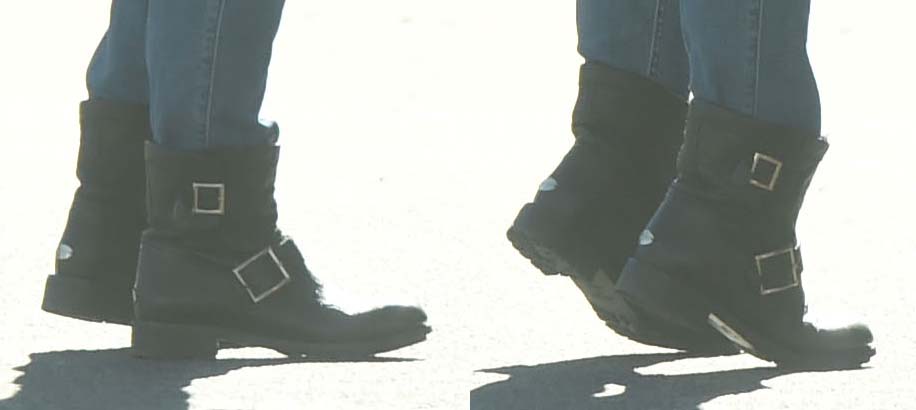 Isla Fisher rocks buckled combat boots
We can't find her particular boots online, but here is a very similar style from Dune London.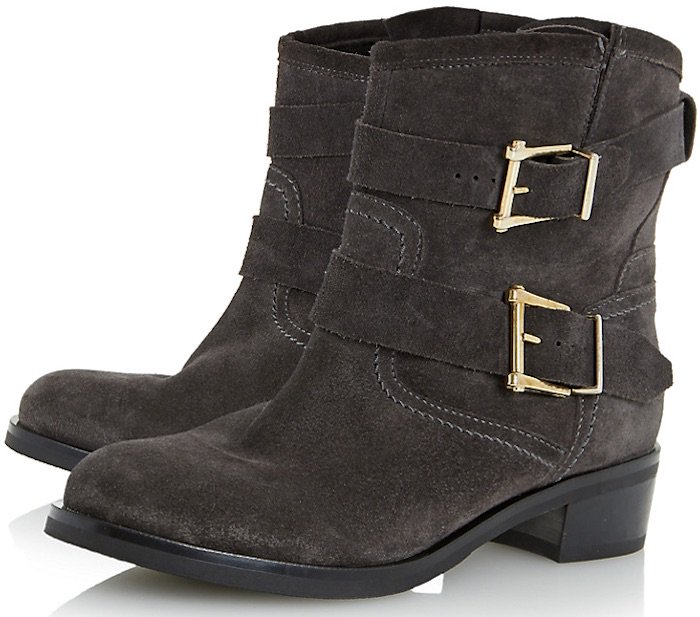 Dune Philee Buckle Detail Ankle Boots, $76.00
Credit: WENN / Instar