Dwayne "The Rock" Johnson has found astronomical success during his career. With multiple WWE championship title belts, he is considered one of the greatest professional wrestlers of all time.
After his transition to acting, Johnson's films have grossed over $10.5 billion worldwide, cementing him as one of the highest-paid and highest-grossing actors in Hollywood. However, Johnson says that one of his biggest "wins" is his wife, Lauren Hashian.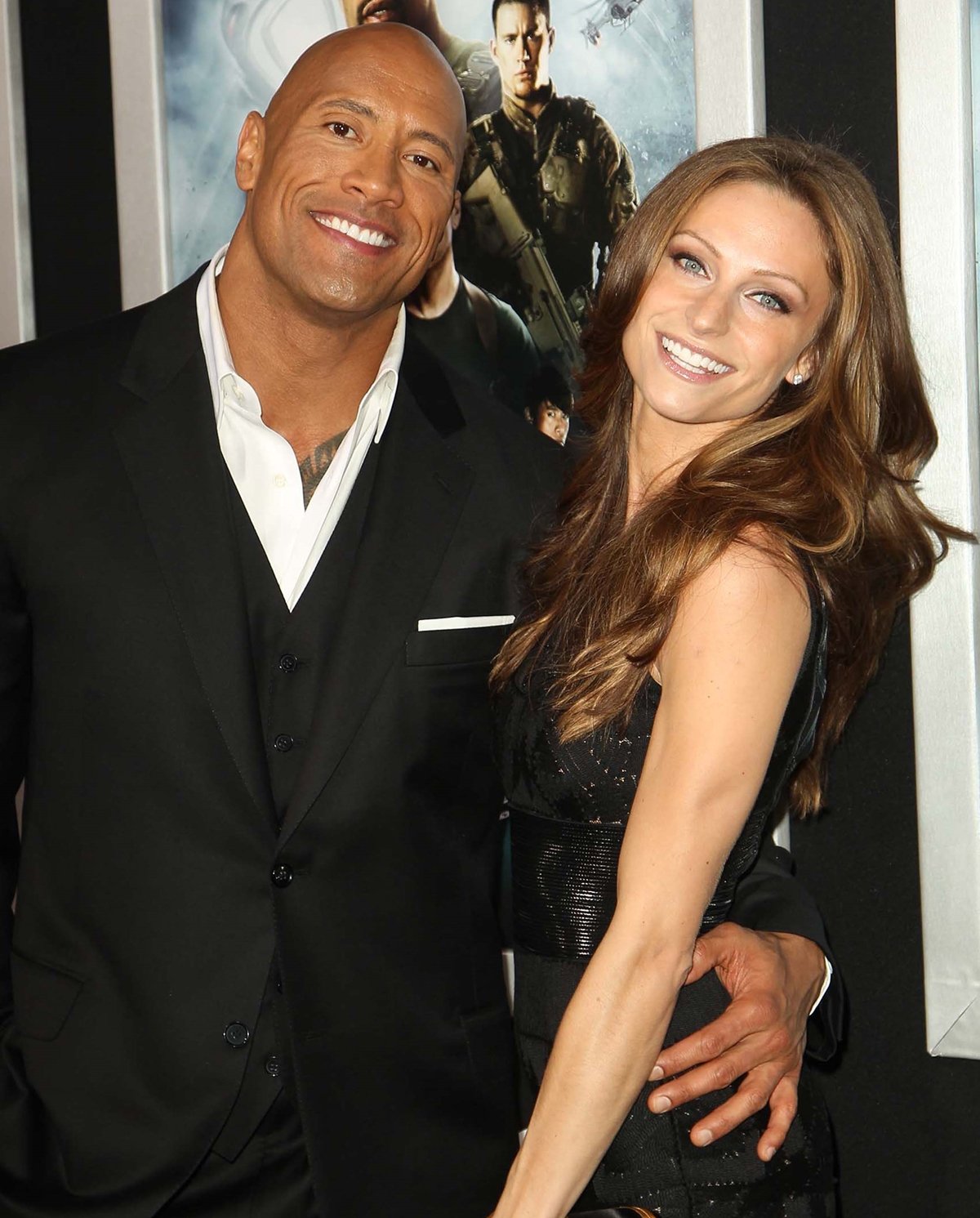 Dwayne Johnson and Lauren Hashian married on a Hawaii beach on August 18, 2019 (Credit: FayesVision / WENN)
Though Lauren Hashian's name typically only appears in the tabloids in conjunction with her husband's, she is far more than just a famous guy's wife.
What does Lauren Hashian do for a living?
The 36 year-old Boston native has been working in the music industry for years, and is currently releasing her own music as an independent singer-songwriter. She was born on September 8, 1984, in Lynnfield, a town in Essex County, Massachusetts.
Hashian has had a passion for music since the beginning and was surrounded by music as a child. Her father, Sib Hashian, was the drummer for the legendary rock band Boston. Coincidentally, Sib tried to dissuade his daughters from pursuing their own music careers.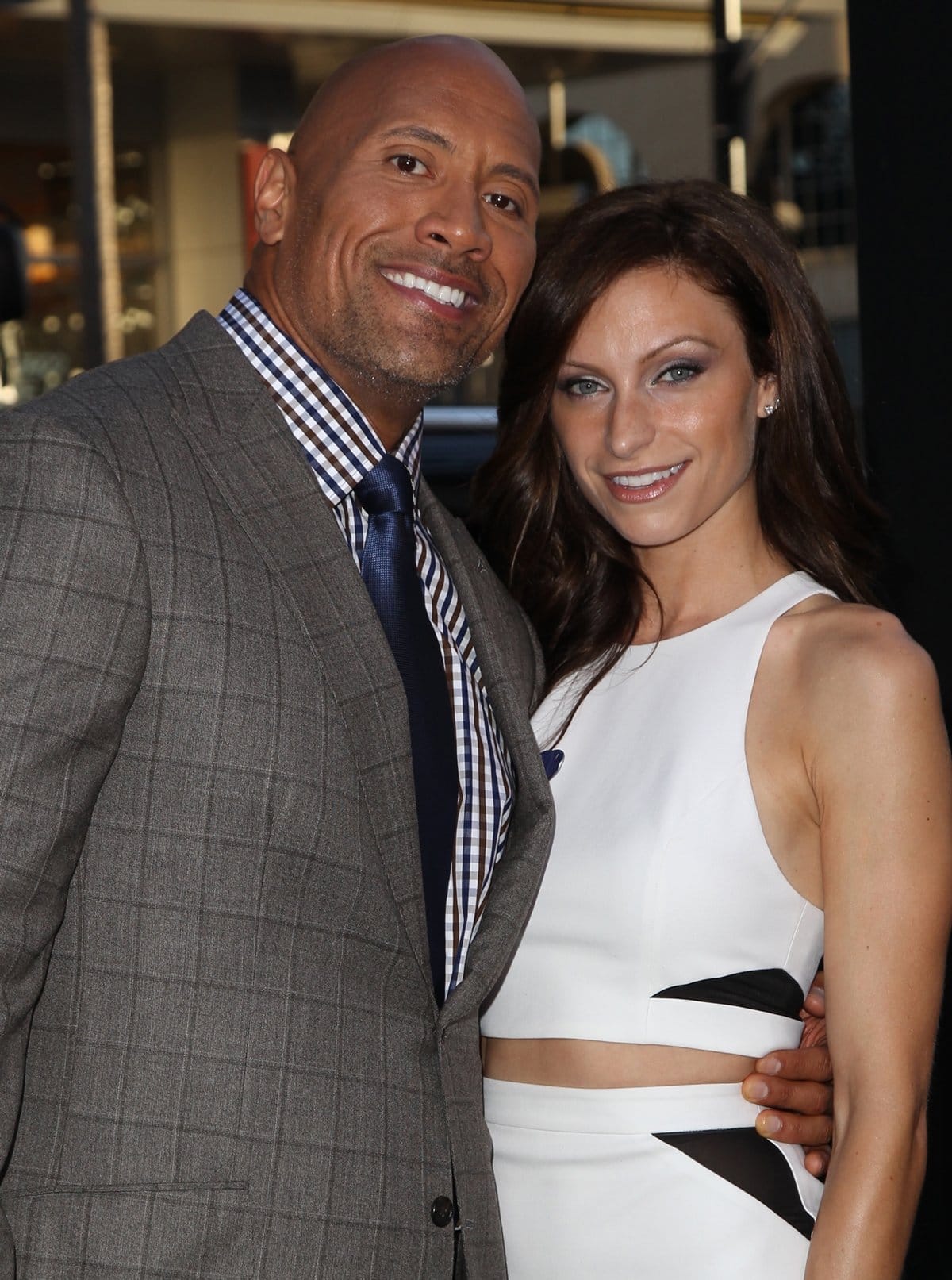 Daughter of Armenian-American musician Sib Hashian, Lauren Hashian is a singer, songwriter and music producer (Credit: FayesVision / WENN)
"There's a lot of irony here. My father was downstairs playing the drums when I was growing up. Every day. I would go up into my room, turn on the karaoke machine, and [sing]," Hashian said in an interview with Coveteur. "We were a musical family, but he would constantly say things like, 'You guys don't want to get into this business,' because he had faced a lot of challenges and a lot of distrust between some people he had worked with in the past."
Sib's warnings almost got through to his daughter.
"I grew up thinking that we wouldn't go in that direction. I really thought that I would go off and get a normal nine-to-five," the songstress said. "If you love doing something, you just find a way back to it no matter what, right?"
Hashian enrolled at Emerson College, she made friends with a group of creatives who spurred on her passion for music. After winning a competition at the school for a song she and a friend recorded together, there was no going back: "I felt really proud that we had been acknowledged and recognized for our writing, so that's when I thought, 'OK, maybe I should start seriously looking into this.'"
Dwayne "The Rock" Johnson with his girlfriend Lauren Hashian at the 2015 Academy Awards held at the Dolby Theatre on February 22, 2015, in Hollywood (Credit: Adriana M. Barraza / WENN)
After college, Hashian worked for Warner Music Group and Paramount Film's music department before focusing on her own music career. Since then, her music has been featured on many major networks, and her song "Go Hard" was used as an official anthem for the 2017 WNBA season.
Of course, she also met her husband, Dwayne "The Rock" Johnson.
When did The Rock and Lauren Hashian meet?
The pair first met in 2006 while Johnson was filming The Game Plan. At the time, the former wrestler was in the process of separating from his first wife, businesswoman Dany Garcia. Lauren Hashian turned 22 years old on September 8, 2006.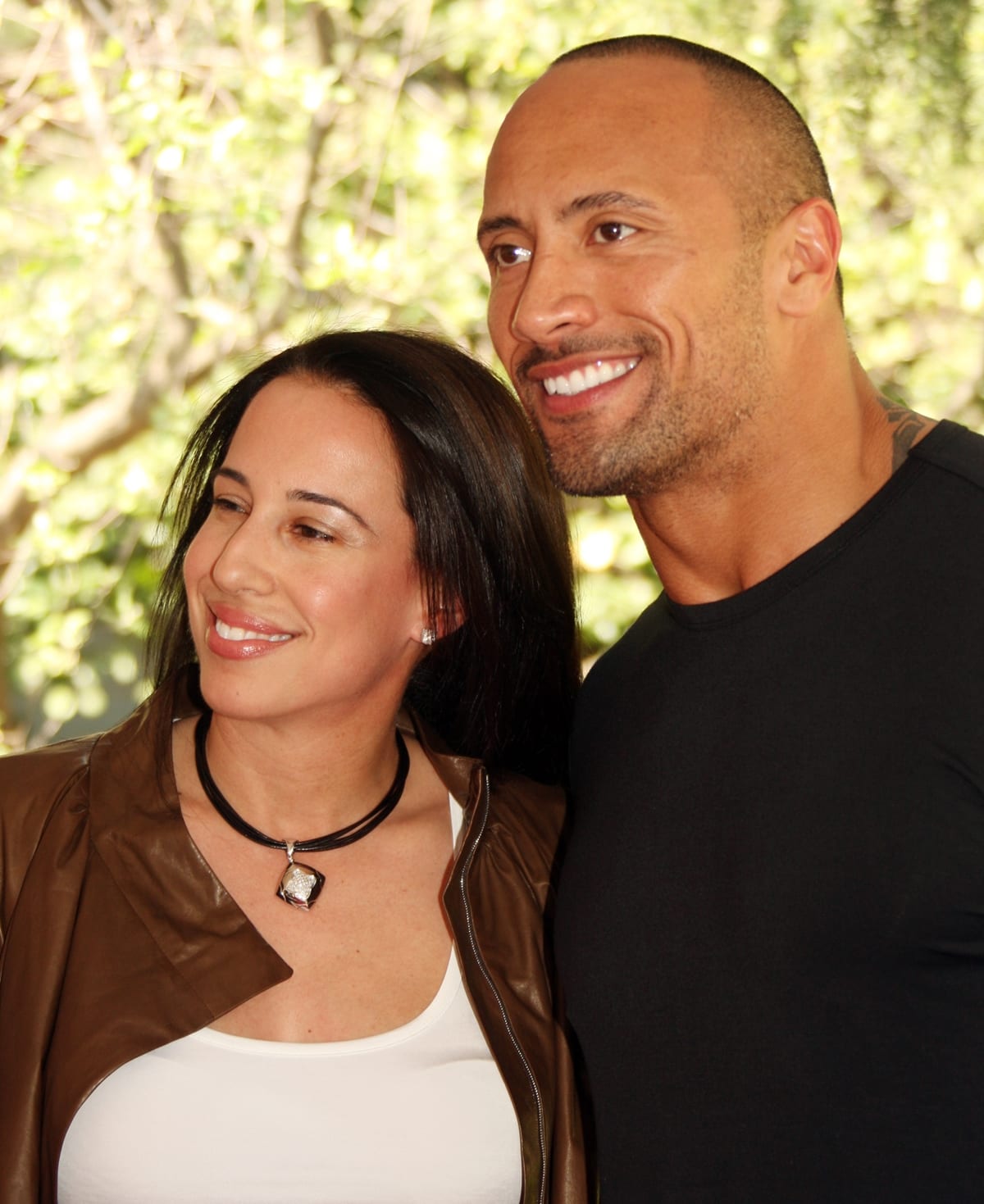 Dwayne "The Rock" Johnson married Dany Garcia on May 3, 1997, and the couple finalized their divorce in May 2008 (Credit: Pop / WENN)
Despite his complicated relationship status, Johnson found himself immediately smitten with Hashian. Of course, that is understandable—Hashian is gorgeous.
"Within 30 seconds, I thought, 'Wow, this girl's stunning,'" Johnson told WSJ Magazine about his first meeting with Hashian. "At the time, I was going through my breakup with Dany, and she was just coming off a big breakup too. Ironically, when you're not looking for something, the power of the universe kind of takes over."
Hashian and Johnson did not start dating until 2007 after the actor officially announced his separation from ex-wife Dany Garcia.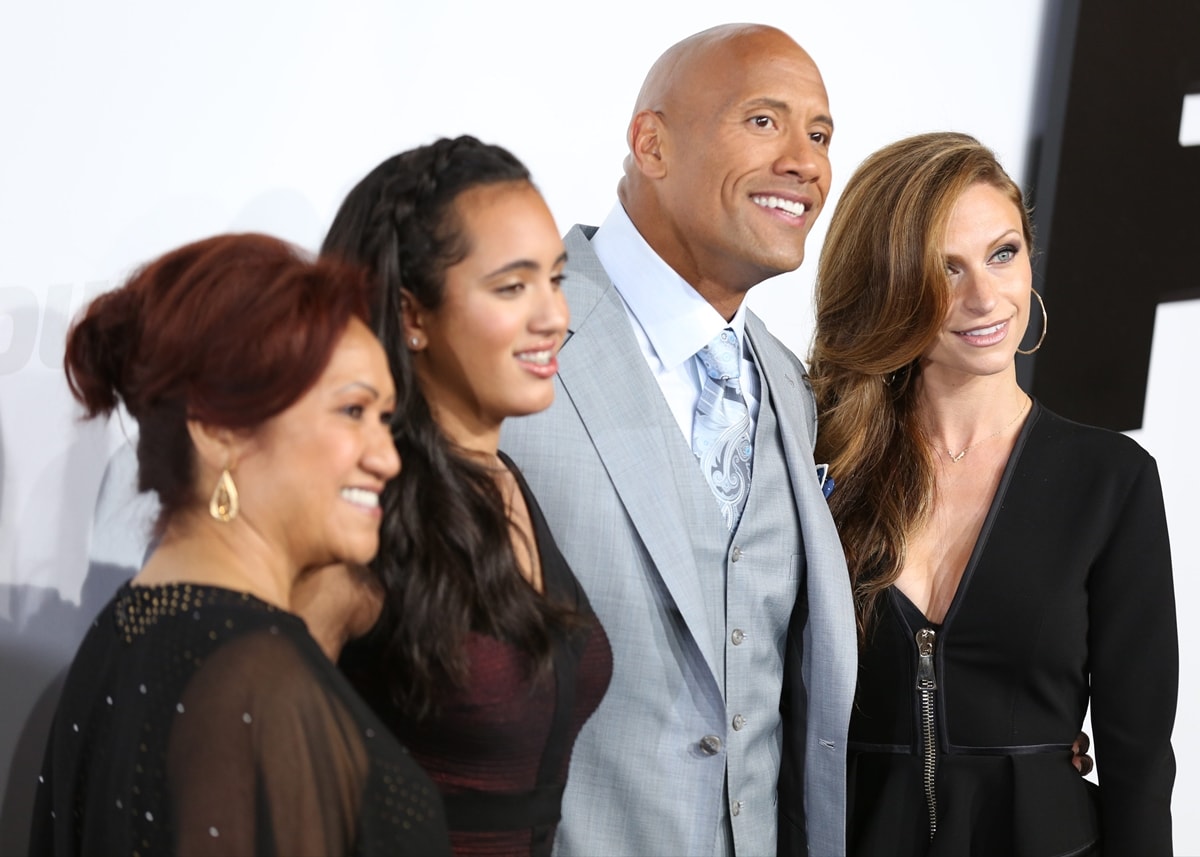 Dwayne Johnson with his wife Lauren Hashian, his mother Ata Johnson, and his daugther Simone Alexandra Johnson whom he shares with his ex-wife Dany Garcia (Credit: Brian To /WENN)
The two often speak fondly of one another. Hashian revealed to Vydia that Johnson is her biggest fan, saying, "He is my motivator and my sounding board every day. Always giving me notes on the work, always motivating me to outdo my last effort. Honestly, if I impress him with a track then I feel accomplished, it's true! He is an example of how anything you can imagine or dream up, you can do because he lives that way."
The former wrestler has even shown his support by featuring Hashian's music on his popular workout playlists on Spotify.
They welcomed two daughters together, Jasmine, 5, and Tiana, 3. Despite their obvious commitment to one another, fans and interviewers alike were keen to know if Johnson and Hashian would tie the knot.
Johnson told Entertainment Tonight that they were in no hurry: "I just refer to her as my wife all the time. So, a lot of people are like, 'Oh, did you get married?' I'm like, 'No. Easy. Don't rush big daddy.'"
Dwayne "The Rock" Johnson celebrates his star on the Hollywood Walk of Fame with his pregnant girlfriend Lauren Hashian and their 1-year-old daughter Jasmine in Hollywood on December 13, 2017 (Credit: FayesVision /WENN)
"My divorce did a number on me," Johnson revealed to WSJ Magazine. "I wasn't fearful of getting married again, there was just some hesitancy. But Lauren was incredibly patient: 'I love you, you love me, we have this amazing life together—no presh.'"
After over a decade together, the couple finally wed in 2019. They had a small ceremony in Kauai, Hawaii for their close friends and family. The media did not even know about the event until after the fact, due to the fact that the couple relished their privacy.
Johnson wrote in an Instagram post that one of their main objectives for the wedding was "to carry out my #1 goal of complete privacy, no wedding planners or outside resources were hired. Everything you see was created by hand, by staff and family only."
Hashian echoed that statement, saying that although her husband is an international superstar, she likes "keeping a low-key profile and holding onto privacy and normalcy." The singer continued, saying, "Especially for [my daughters], I don't want to lose that. Since my man spends much of his life in front of a camera, I'm a little more reserved with stepping out and being 'out there' as much. It just gives us balance, and makes you appreciate privacy and a 'normal' life even more."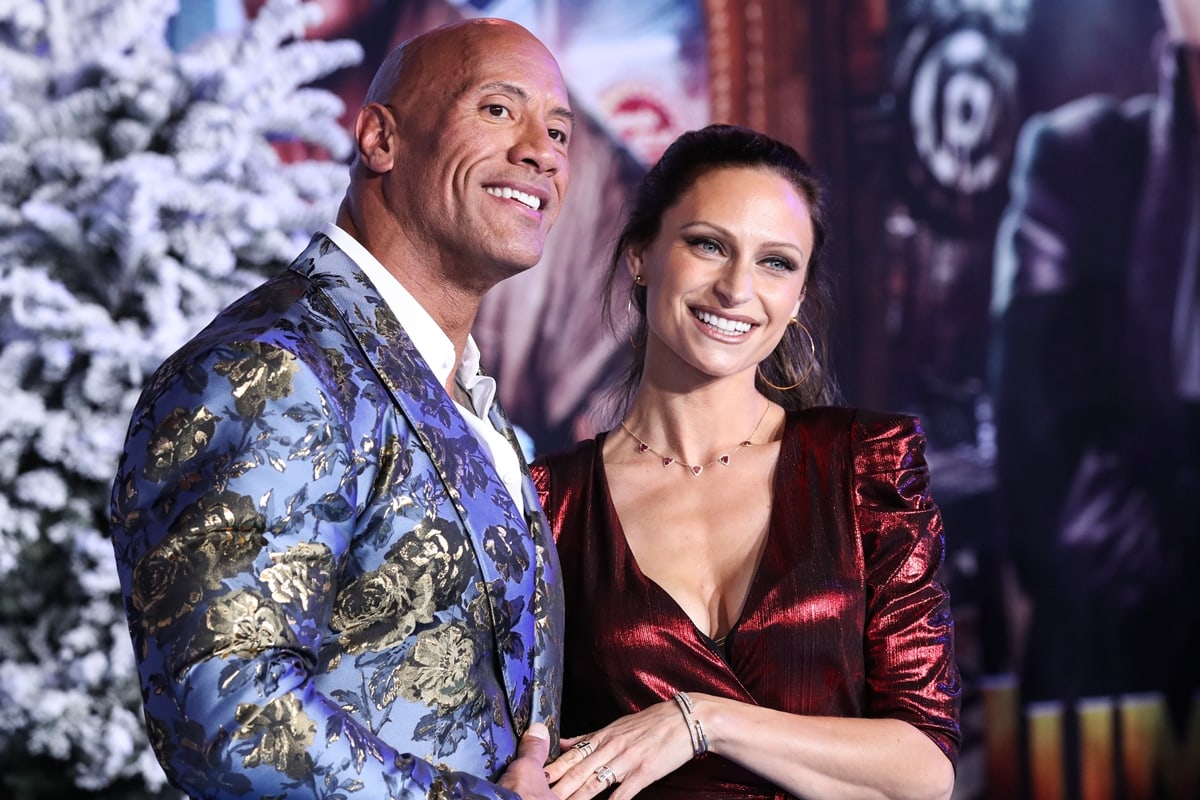 The Rock and Lauren Hashian first met in 2006 while Johnson was filming The Game Plan (Credit: Avalon / WENN)
In April 2018, Naomie Harris managed to look cool in a bow and crystal-embellished crepe jacket from Gucci at the European premiere of her anticipated film 'Rampage' held at the Cineworld Leicester Square in London, England. She was joined by her co-stars Dwayne "The Rock" Johnson, Jeffrey Dean Morgan, and Malin Akerman.
Naomie Harris' bow and crystal-embellished crepe jacket from Gucci (Credit: WENN)
The then 41-year-old English actress styled her black jacket with cobalt-blue crepe straight-leg pants from the same Gucci Spring 2018 collection.
Naomie Harris' cobalt-blue crepe straight-leg pants and Jimmy Choo sandals (Credit: Lia Toby / WENN)
The Pirates of the Caribbean star completed her ensemble with Jimmy Choo's 'Minny' ankle-strap sandals and Cartier jewelry. Do you prefer this outfit to the Miu Miu sequined scoop-neck gown that she wore to the LA premiere?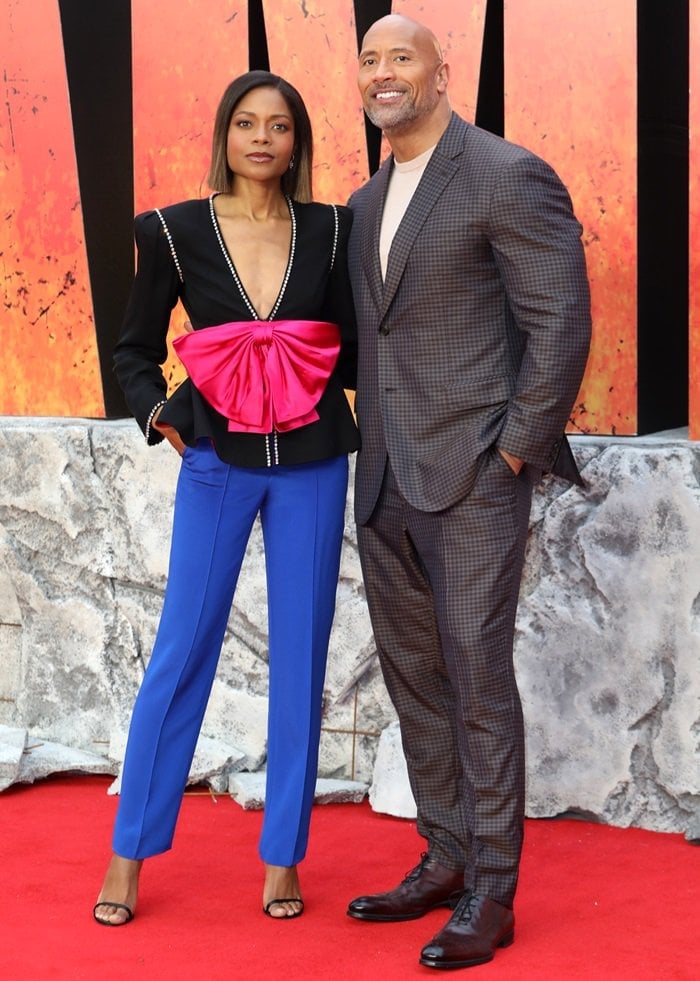 Naomie Harris and Dwayne "The Rock" Johnson on the red carpet at the European premiere of their anticipated film 'Rampage' held at the Cineworld Leicester Square in London, England, on April 11, 2018 (Credit: Lia Toby / WENN)
Bow and Crystal-Embellished Crepe Jacket, $4,300 / Cobalt-blue crepe straight-leg pants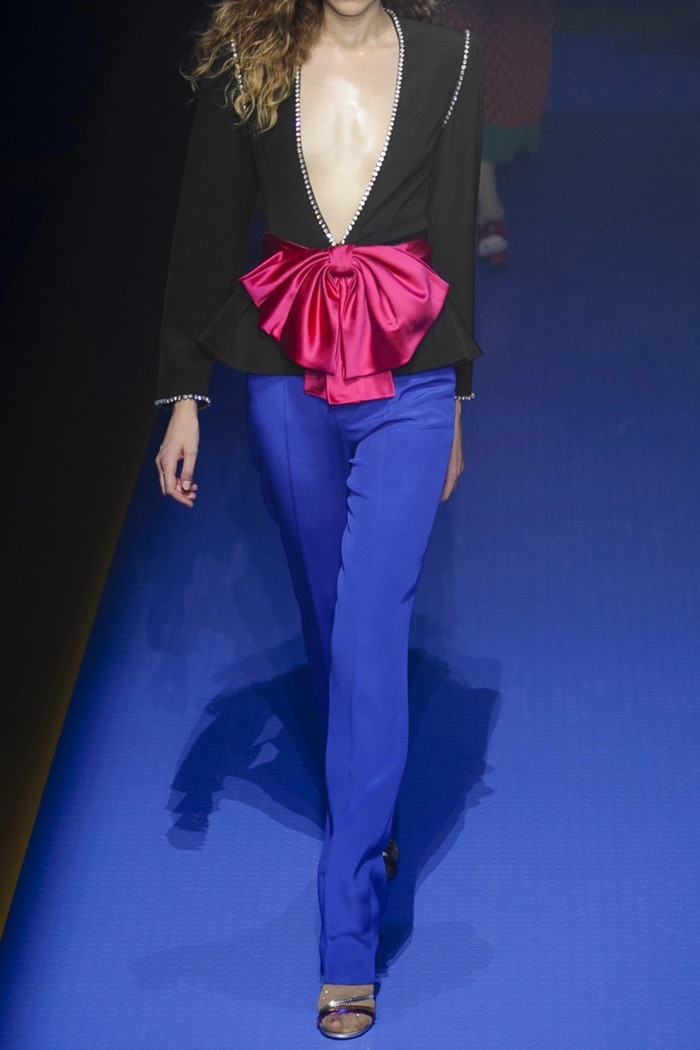 Gucci's pants were worn with this jacket on the Spring '18 runway – the cobalt-blue and fuchsia looked so striking together
Naomie Harris' feet in black Jimmy Choo 'Minny' ankle-strap sandals (Credit: Lia Toby / WENN)