If we were to list 100 of the most powerful women in Hollywood, Lea Michele would definitely be in the top tier. Starting out as the annoying girl in "Glee", Lea had to endure a lot of ups and downs along the way, including the tragic death of her co-star and boyfriend, Cory Monteith.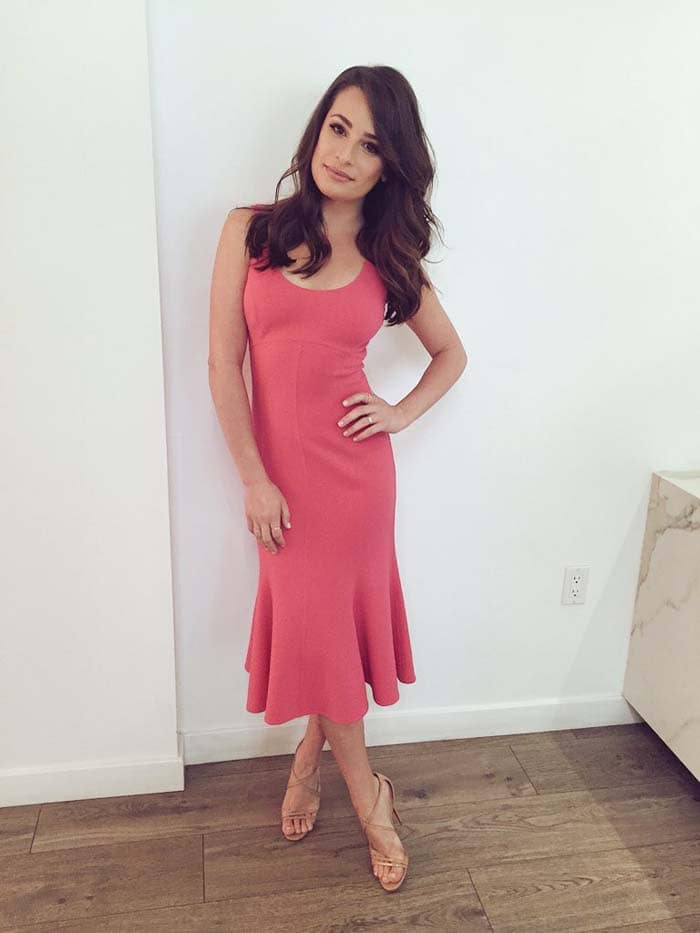 Lea Michele uploads a photo before heading out to the "Women in Entertainment Breakfast"
But it wasn't that very public tragedy that earned her the Power 100 badge. Instead, it was how she got up from it. Lea has since turned her fitness game around, written a New York Times bestselling book called "Brunette Ambition", and helped numerous people get back up on their feet with her self-written journal, "You First".
Lea Michele graced the red carpet of The Hollywood Reporter's "Women in Entertainment Breakfast" in Los Angeles.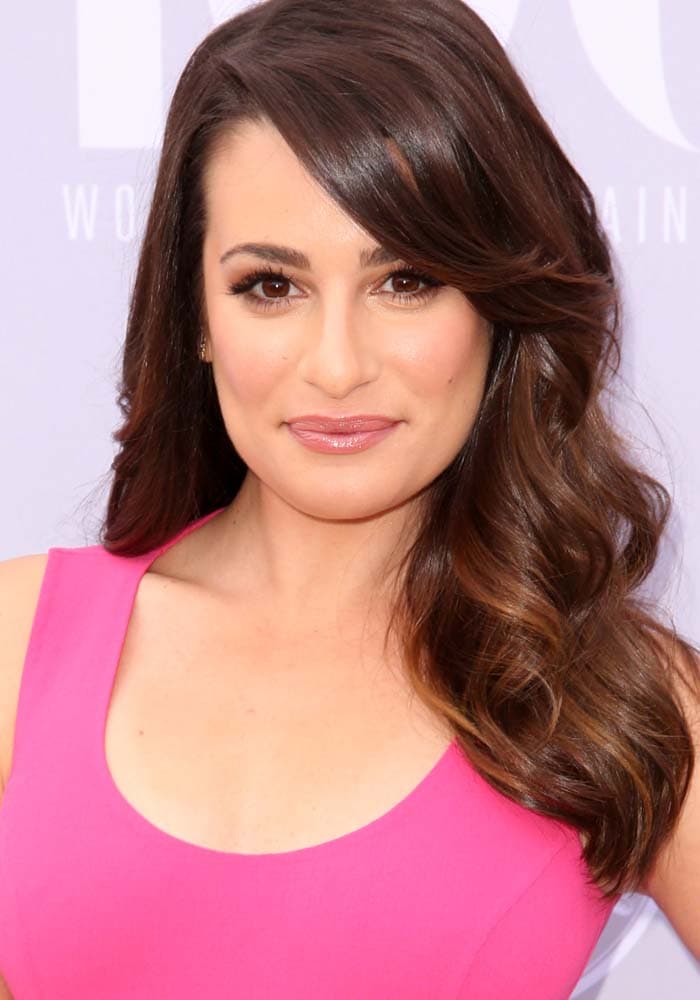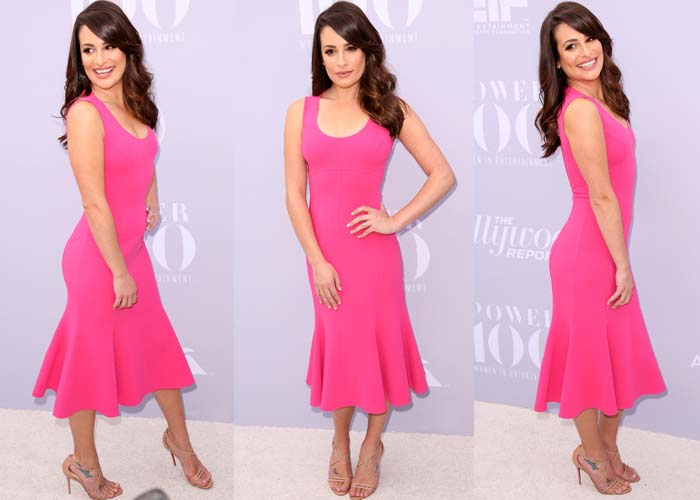 Lea wore a gorgeous pink Michael Kors dress, which she paired with the Christian Louboutin "Gwinee" heels in nude patent. The actress accessorized her look with jewelry from Tacori and Phillips House.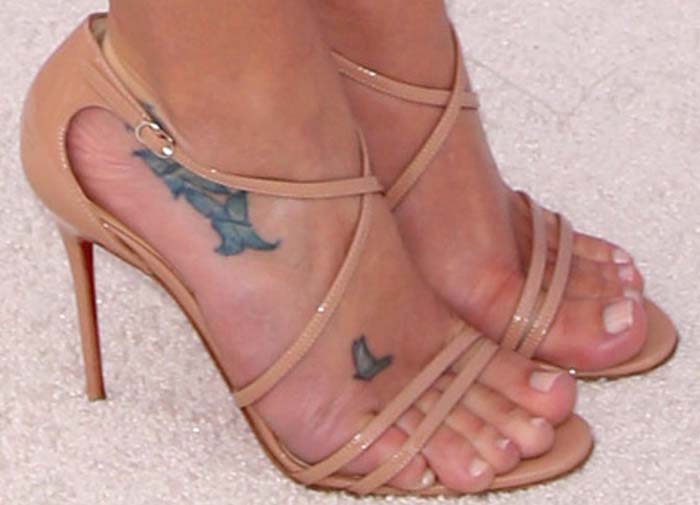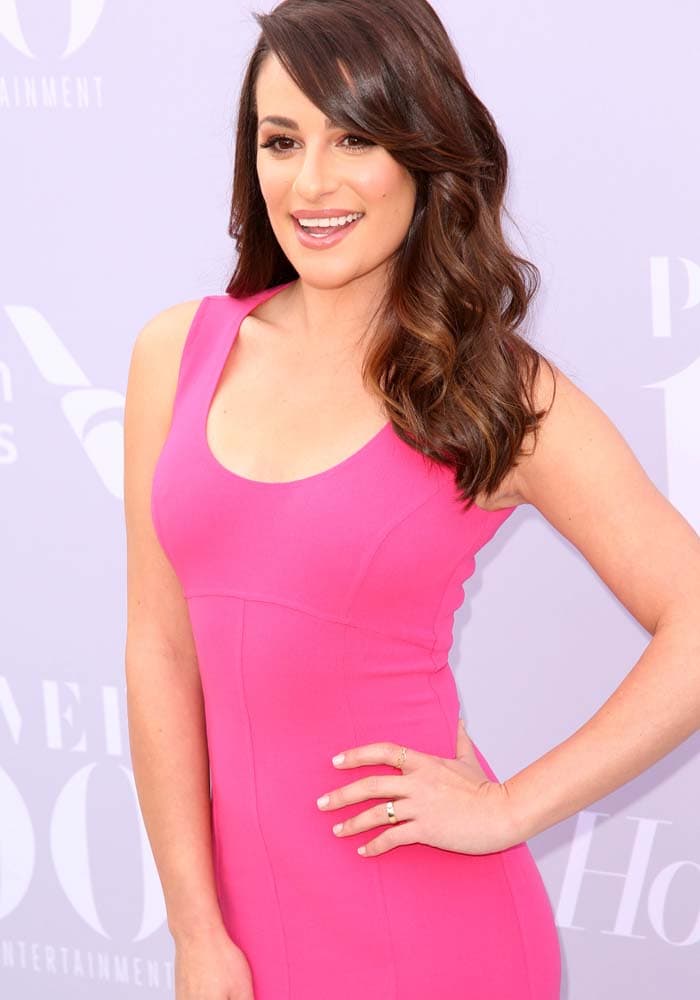 Lea Michele attends the 24th annual "Women in Entertainment Breakfast" hosted by The Hollywood Reporter at Milk Studios, Los Angeles on December 9, 2015
Among the people who gave Lea an inspiring morning were Lena Dunham and Barbara Streisand, who both gave a speech to honor women who have closed the gender equality gap in Hollywood.
Lea Michele uploads a collage of her power breakfast with Hollywood's most influential women on her Instagram
Get Lea's "Gwinee" sandals from Christian Louboutin in holiday versions. Grab a gold or silver pair over at Neiman Marcus and Net-A-Porter.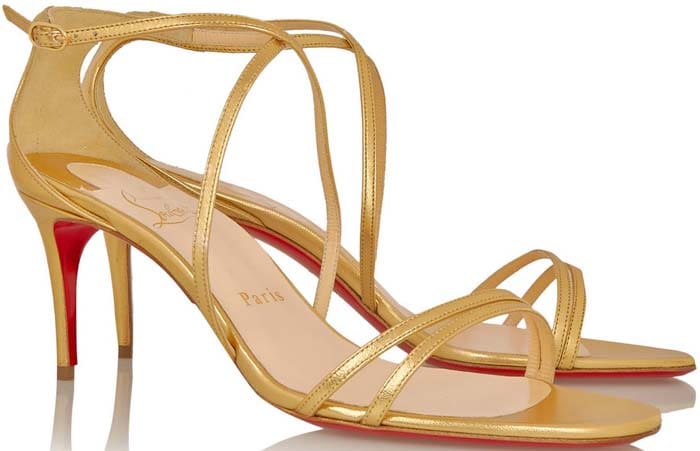 Christian Louboutin "Gwinee" 70 Metallic Leather Sandals, $745 at Net-A-Porter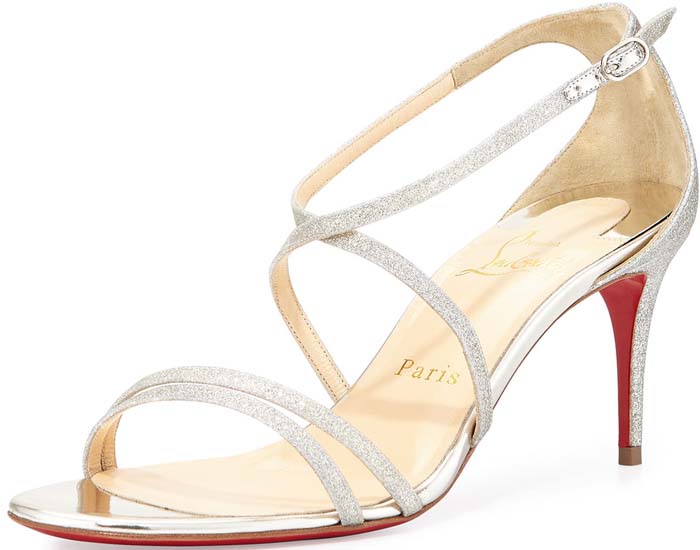 Christian Louboutin "Gwinee" Strappy Glitter Red Sole Sandal in Ivory/Beige, $745 at Neiman Marcus
Credit: Brian To / WENN