Let It Go from Frozen is featured in "Loser Like Me," the first episode of Season Six of the American musical comedy-drama television series Glee. It performed by Rachel Berry, who is portrayed by Lea Michele.
In Disney's 2013 American 3D computer-animated musical fantasy film, the song is performed by Broadway veteran Idina Menzel, who has also played Rachel Berry's mom on the show!
Lea Michele ends the hour-long Loser Like Me episode of Glee by singing the hit song "Let It Go" from Frozen
Lea Michele and Idina Menzel both began their careers on Broadway. 15 years younger than Idina, Lea started as a child actress in productions of Les Misérables (1995–1996), Ragtime (1997–1999), Fiddler on the Roof (2004–2005), and Spring Awakening (2006–2008).
Idina Menzel plays Lea Michele's mother in Glee
Menzel made her first professional theatre job and her Broadway debut when Rent opened Off-Broadway at the New York Theatre Workshop on January 26, 1996. The two talented sopranos were both born in New York.
Are Idina Menzel and Lea Michele related in real life?
Guest-starring as Shelby Corcoran, the birth mother of Rachel Berry, Idina Menzel performed a beautiful duet with Lea Michele of West Side Story's "Somewhere" on "I Am Unicorn," the second episode of the third season of the American musical television series Glee.
In total, Menzel appears in twelve episodes on Glee as Rachel Berry's mother Shelby Corcoran.
However, they are not related in real life. Lea's mother, Edith Sarfati, is an Italian American with ancestors from Rome and Naples, while her father, Marc Sarfati, is a Sephardic Jew with ancestors from Thessaloniki, Greece. Idina was born into an Ashkenazi Jewish family and her grandparents emigrated from Poland and Ukraine.
Lea Michele and Idina Menzel perform Somewhere as mother and daughter on Glee
If we were to list 100 of the most powerful women in Hollywood, Lea Michele would definitely be in the top tier.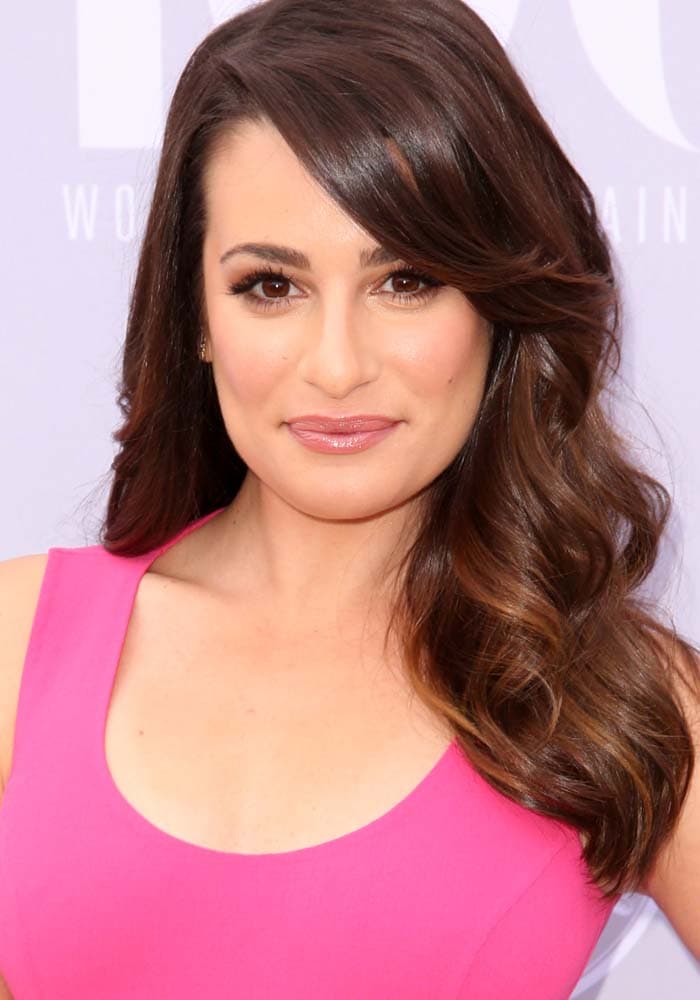 Lea Michele wears her hair down at the 24th annual "Women in Entertainment Breakfast" hosted by The Hollywood Reporter at Milk Studios, Los Angeles on December 9, 2015
Lea, who kicked off her career with her role as the annoying girl in "Glee," has had to endure a lot of ups and downs along the way, including the tragic death of her co-star and boyfriend, Cory Monteith.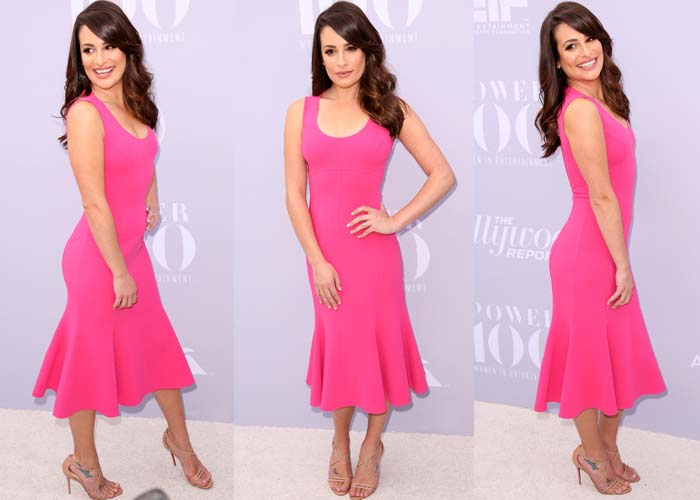 Lea Michele wears a bright pink Michael Kors dress at the "Women in Entertainment Breakfast"
But it wasn't that very public tragedy that earned her the Power 100 badge. Instead, it was how she bounced back.
Lea has since turned her fitness game around, having written a New York Times bestselling book called "Brunette Ambition," in addition to sharing her personal journey in her self-written journal, "You First."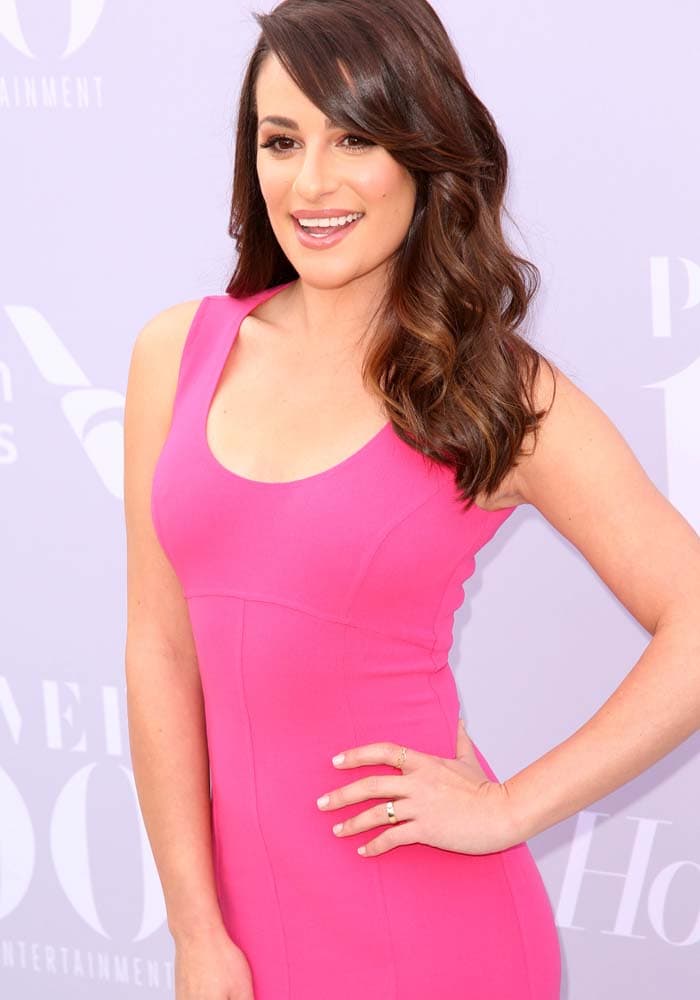 Lea Michele poses in a Michael Kors dress
In December 2015, Lea Michele graced the red carpet of The Hollywood Reporter's "Women in Entertainment Breakfast" in Los Angeles.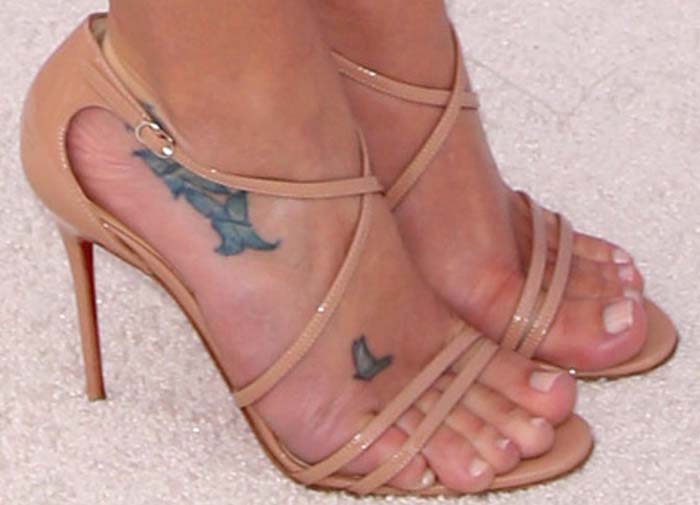 Lea Michele's foot tattoos in Christian Louboutin heels
Lea wore a gorgeous pink Michael Kors dress, which she paired with the Christian Louboutin "Gwinee" heels in nude patent. The actress accessorized her look with jewelry from Tacori and Phillips House.
Among the people who gave Lea an inspiring morning were Lena Dunham and Barbara Streisand, who both gave a speech to honor women who have closed the gender equality gap in Hollywood.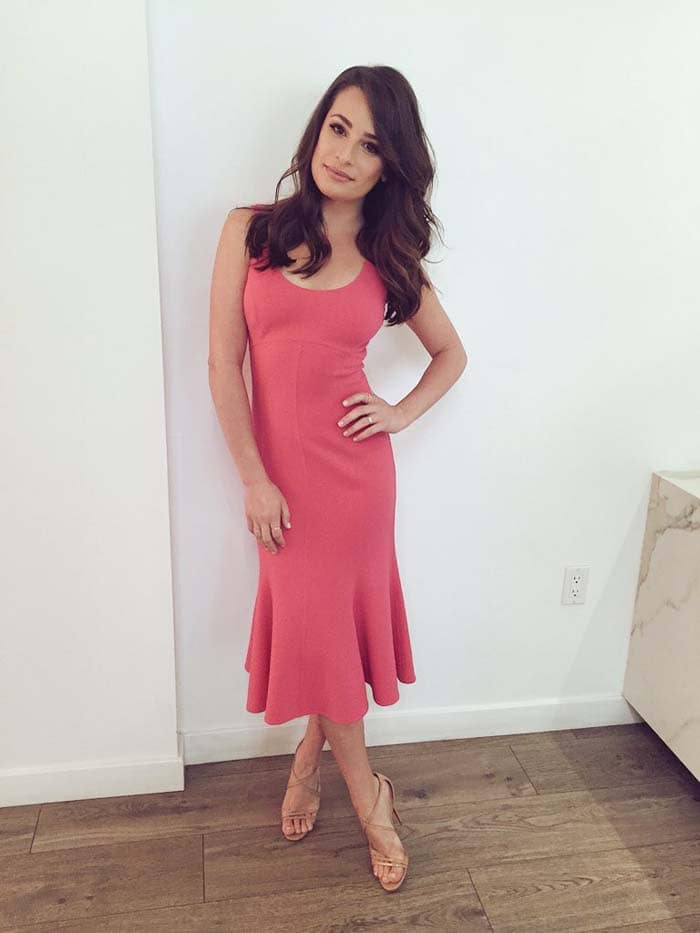 Lea Michele uploads a photo before heading out to the "Women in Entertainment Breakfast"
Get Lea's "Gwinee" sandals from Christian Louboutin in holiday versions. Grab a gold or silver pair over at Nordstrom and Net-A-Porter.
Christian Louboutin Gwinee 70 Metallic Leather Sandals, $745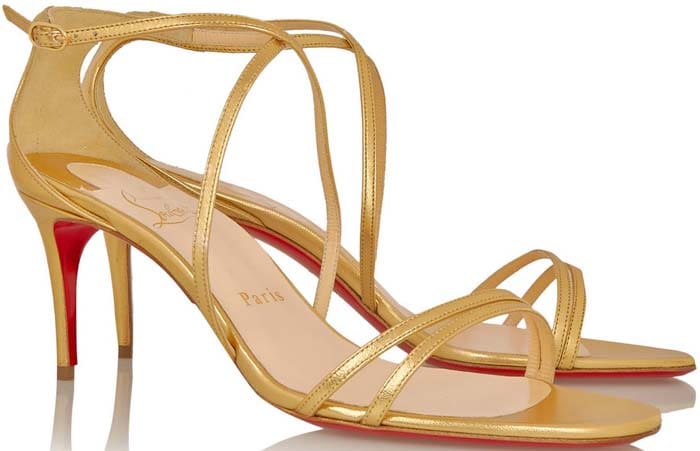 Ivory/Beige Christian Louboutin "Gwinee" Strappy Glitter Red Sole Sandal, $745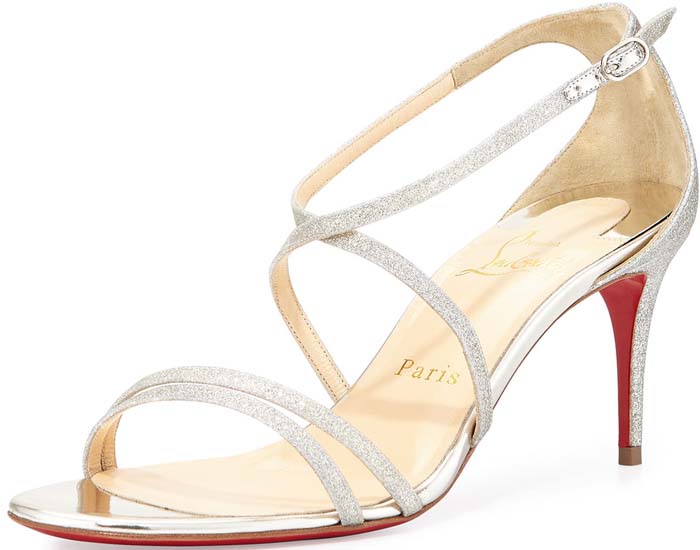 Credit: Brian To / WENN / Instar / Joseph Marzullo