Used often, but never irrelevant, leopard-print shoes are an essential addition to any closet. The timeless animal print pattern is chic, trendy, and adds the right amount of flair to any outfit.
Despite the versatility of leopard-printed footwear, however, there will always be some styles of dress that are better suited for such bold shoes.
Luckily, there are countless celebrity examples that highlight some of these more tasteful pairings of dress and shoe, and we've rounded up six of our favorites for you.
1. The Edgy Professional
When maintaining professional or simply day-to-day appearances, too much attention can be undesirable. But, without at least a small amount of eye-catching details, your outfit risks completely blending in with the masses.
This is where fiercely-patterned pumps can come to the rescue; offering a pop of extra sass and style that is classy and not overdone.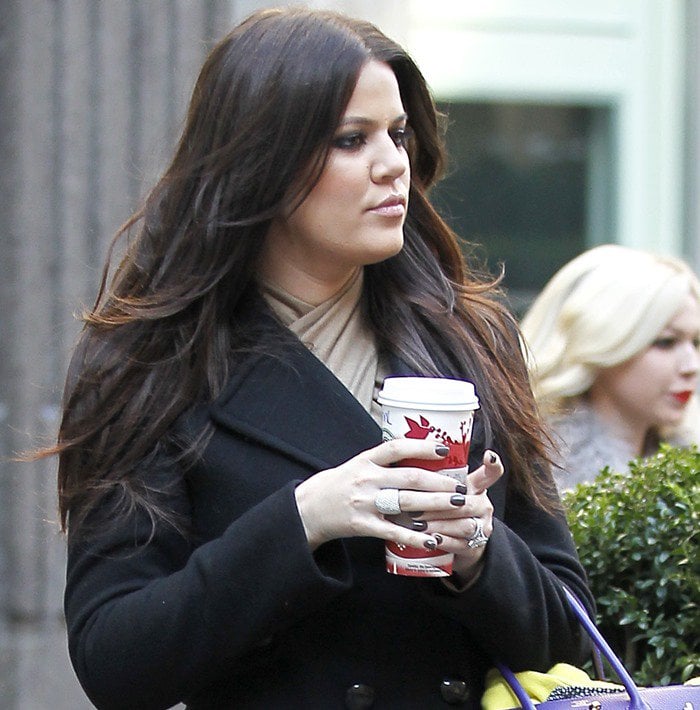 Khloe Kardashian wears a chic black peacoat dress in New York on November 29, 2010
Khloe Kardashian highlighted this pairing perfectly when she matched her leopard-print pumps with a chic black peacoat dress.
There's certainly nothing extraordinary about the coat, but by adding the leopard pumps, her outfit went from nothing special to edgy and slick.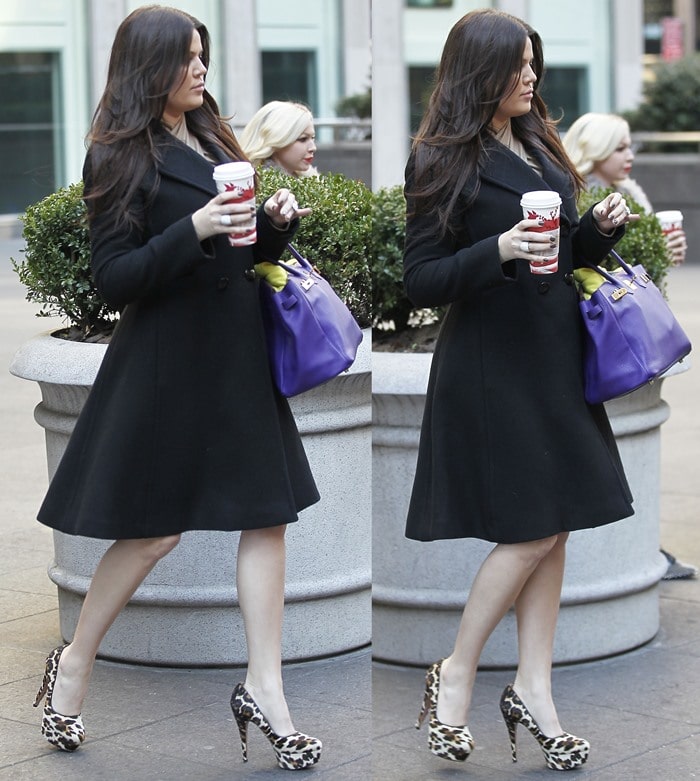 Khloe Kardashian matched her leopard-print pumps with a chic black peacoat dress
2. From Casual to Working it: Classic Black and Leopard Combo
Black is likely the most tried and true partner for leopard-print shoes. Besides the fact that it goes well with most things, this dark shade and the fierceness of the leopard pattern seem to bring out the best in each other.
The black color appears much more intense and bold when complimented by the tans and browns adorning the feet.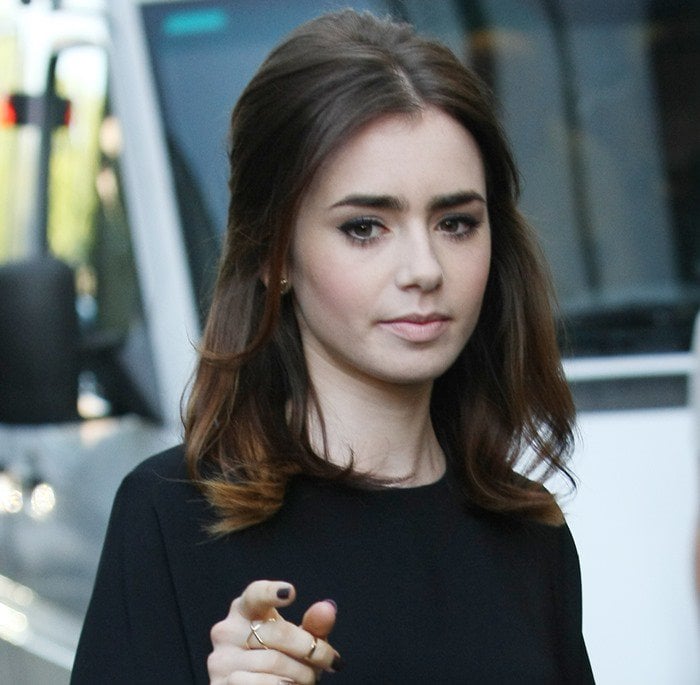 Lily Collins leaving the ITV Studios wearing a structured dress in London on August 19, 2013
Lily Collins got it right when she partnered her structured frock with a pair of Brian Atwood pumps. The simplicity of her black dress allowed her embellished leopard-print heels to shine.
Lily Collins shows how to wear a black dress with embellished leopard-print heels
3. Go Red Hot
There's a reason Christian Louboutin's leopard heels have a red underside; the contrast couldn't be more alluring or glamorous. Bright colors work fantastically well with leopard-prints, and that isn't limited to the bottoms of some gorgeous heels.
Pairing a red dress or other bright solid colors with leopard-print shoes is equally show-stopping.
Victoria Justice in a red Jay Godfrey dress at 2011 Do Something Awards held at the Hollywood Palladium in Hollywood on August 14, 2011
See how Victoria Justice's ruffled dress is made even sassier with bold-printed heels?
Victoria Justice knows that bright colors work well with leopard-prints
Victoria Justice shows off her feet in peep-toe leopard shoes

4. White with Surprising Intensity
Though not as popularly-paired as black, white tends to create an equally bold effect when matched with leopard-printed footwear. White allows the leopard pattern to stand out even more than black, as the neutral hue and the dark patterns are seemingly opposing forces.
With white, the overall image is captivating and pure, while the multi-colored leopard print creates a more shocking and wild display.
Cher Lloyd at Z100's Jingle Ball 2012 presented by Aeropostale at Madison Square Garden in New York City on December 7, 2012
Cher Lloyd's two-piece white skirt and shirt certainly proved to be a beautifully-surprising combination with her leopard booties.
Cher Lloyd paired a two-piece white skirt and shirt with leopard booties
5. Exciting, Eye-Catching Blue
Bright blue dresses are surely one of the most memorable styles for any event, and adding an extra bit of flair on the feet seals the deal.
While other bright colors like red or orange might help play up the wild, sexiness of leopard-prints, a bright blue hue matched with leopard shoes will enhance a playful, vivacious appearance.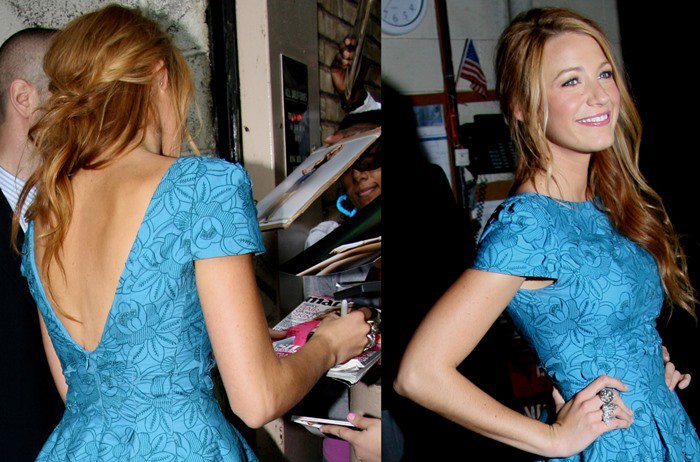 Blake Lively wears a beautiful blue cap sleeve dress outside ABC Studios for Live with Regis and Kelly on June 14, 2011
True to her last name, Blake Lively showed us that blue paired with leopard is a memorable and exciting style choice.
Her short, skater-skirted frock looked darling with her leopard-print heels. The style is pretty with a bit of edge and a whole lot of fun.
Blake Lively paired a short, skater-skirted dress with leopard-print heels
6. Chic High Waisted Pants
Kelly Brook, an actress known for her role in the NBC sitcom One Big Happy, was smiling from ear to ear on her way to her radio show at Heart FM in London.
The 39-year-old wore high-waisted Lipsy tapered leg pants with a dusty pink tie-front top and leopard print heels.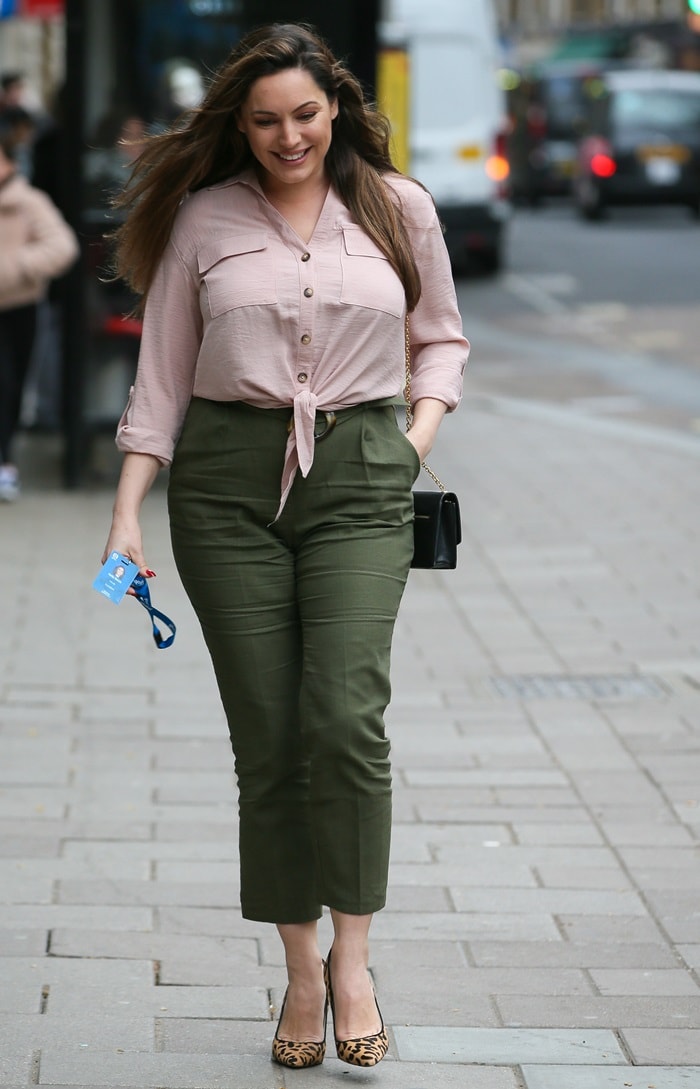 Kelly Brook arriving in leopard print heels at Global show to present the Heart Radio show in London on March 22, 2019
How do you like this mixed pattern platform sandal from Jessica Simpson with eclectic retro style?
Mixed Pattern Divene Sandals, $97.95 at Nordstrom
Credit: Newspix.pl / WENN / Andres Otero / Ray Filmano