Designed in a '70s-inspired silhouette, the light denim Leia sandal from Michael Kors will instantly elevate casual and tailored ensembles alike.
Lifted by a chunky woodgrain heel and platform, you can buy this soaring sandal on sale at Zappos.
Light Denim Leia Platform Sandals, $103.50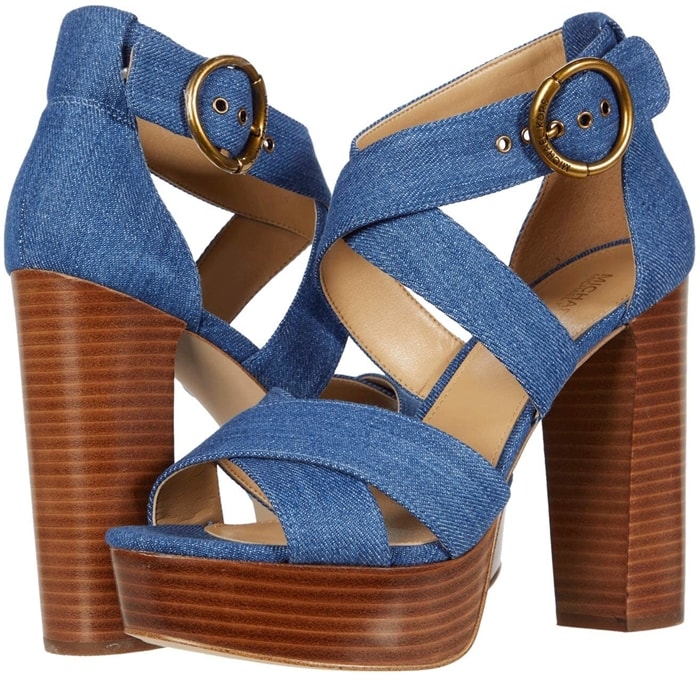 This seventies-inspired style features crossover straps that elegantly frame the foot, while a sturdy platform balances the towering wooden heel.
Also available in white, black, and brown luggage at Nordstrom, Michael Kors, and Amazon, keep them in focus with cropped hemlines.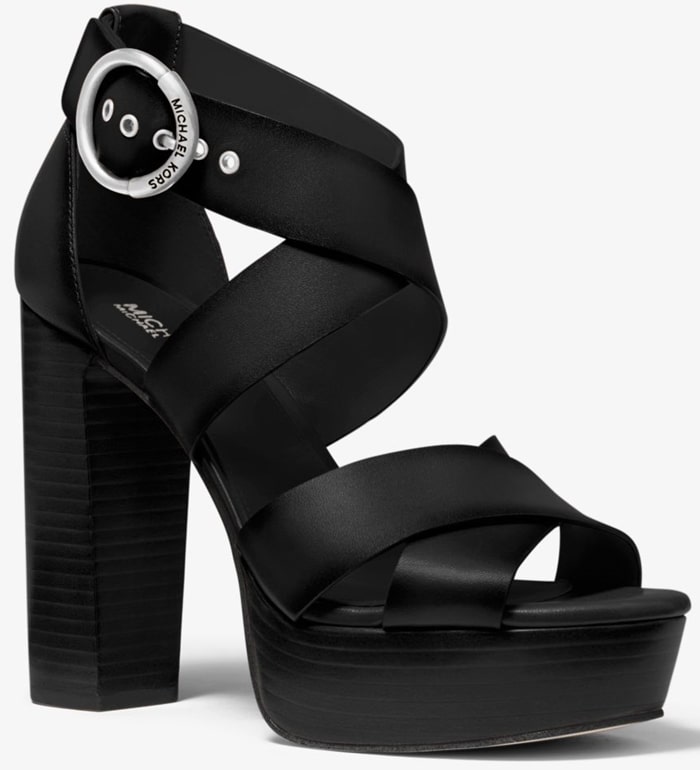 These are the most comfortable Michael Kors shoes I've ever owned. They're lightweight and can be worn with so many different things. I'm hoping to get black in this style before they're gone.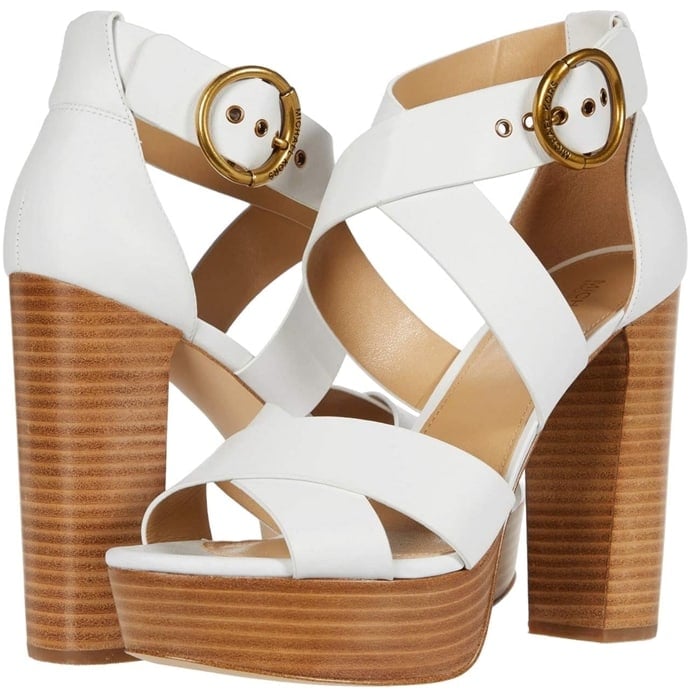 These shoes are amazingly comfortable. They are lightweight even though they appear to be chunky and heavy. Your legs appear long and sexy. Such comfortable and beautiful shoes to wear!