Just when we think Miley couldn't come up with anything crazier, she pulled another one out of the bag.
Everyone from Paris Hilton to Miley's very own best friend dressed up as the controversial star this Halloween. Well, Miley couldn't exactly go as herself to a party, so she went as somebody better — Lil' Kim, an American rapper, songwriter, model, and actress.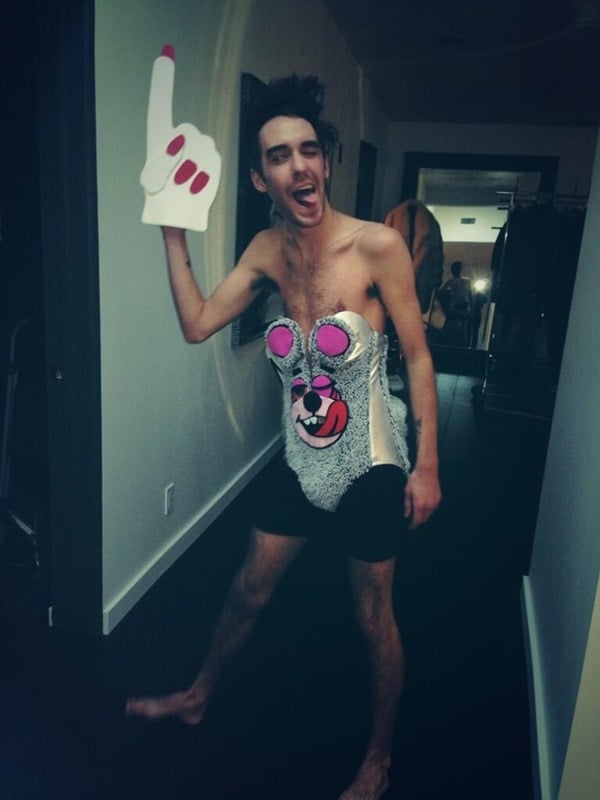 Miley Cyrus' best friend and assistant, Cheyne Thomas, wearing her famous VMA outfit
Miley sported the very same purple jumpsuit that Lil' Kim famously wore to the 1999 VMAs. After everything she has done this year, there was no chance of the 20-year-old singer covering up for a night of partying with friends.
Her outfit included one embellished nipple pastie that is sure to stay in the headlines for some time. She finished her Halloween look with a long purple wig and dramatic makeup. Miley didn't reveal her shoes, but we're sure that they were equally as daring.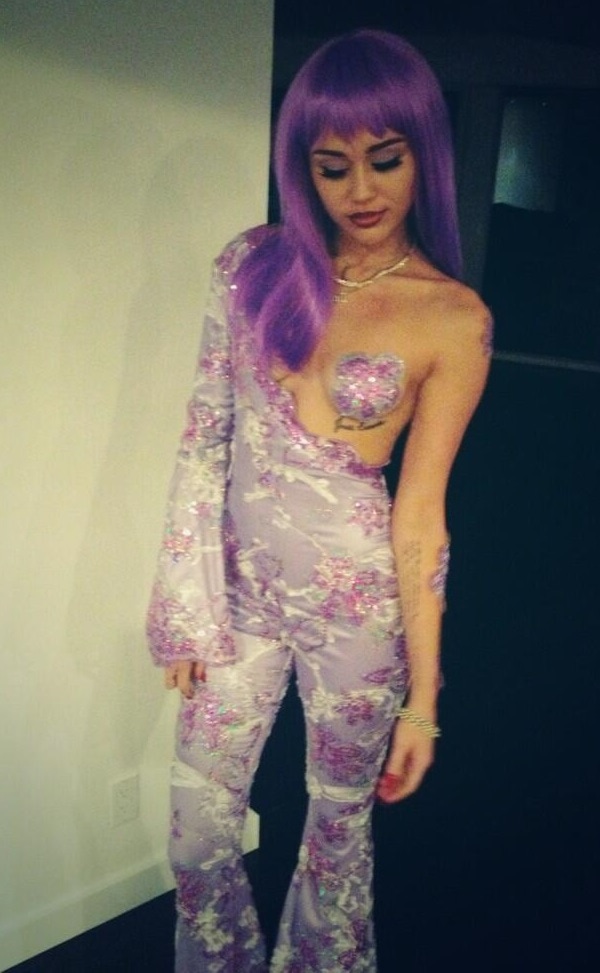 Miley Cyrus' long purple wig and dramatic makeup
Miley Cyrus wears an embellished nipple pastie
Miley Cyrus dressed as Lil' Kim for Halloween
Lil' Kim's revealing outfit at the 1999 VMAs
Miley spent the day getting into the Halloween spirit by playing around with wigs to come up with her new look. She posted pictures of herself in a long brown wig that reminded us of her pre-shaved days. Her next purple hairpiece was her choice for the evening.
Miley Cyrus wears a long brown wig
Miley Cyrus trying out some wigs for Halloween
Luckily, Miley gave us a glimpse of her casual shoes for the day. She posed in an all-black ensemble with a white horse in a pair of "Liquid Gold" Nike WMNS Air Max 1 SP.
These sneakers formed part of Nike's "Liquid Metal" collection and were extremely limited, so lucky Miley for bagging herself a pair!
Miley Cyrus in a purple wig and limited edition "Liquid Gold" Nike WMNS Air Max 1 SP sneakers
"Liquid Gold" Nike WMNS Air Max 1 SP sneakers
Whatever will Miss Miley do next?
Credit: Miley Cyrus' Twitter and Instagram / WENN / Sidewalk / 21 Mercer's Instagram