Who could forget the quirky Phoebe Buffay from the iconic NBC sitcom Friends? Even today, Lisa Kudrow's charm continues to captivate millions through reruns of the show.
While her fellow TV stars ventured into marriage multiple times, Lisa's story took a remarkable twist – a rock-solid marriage with Michel Stern.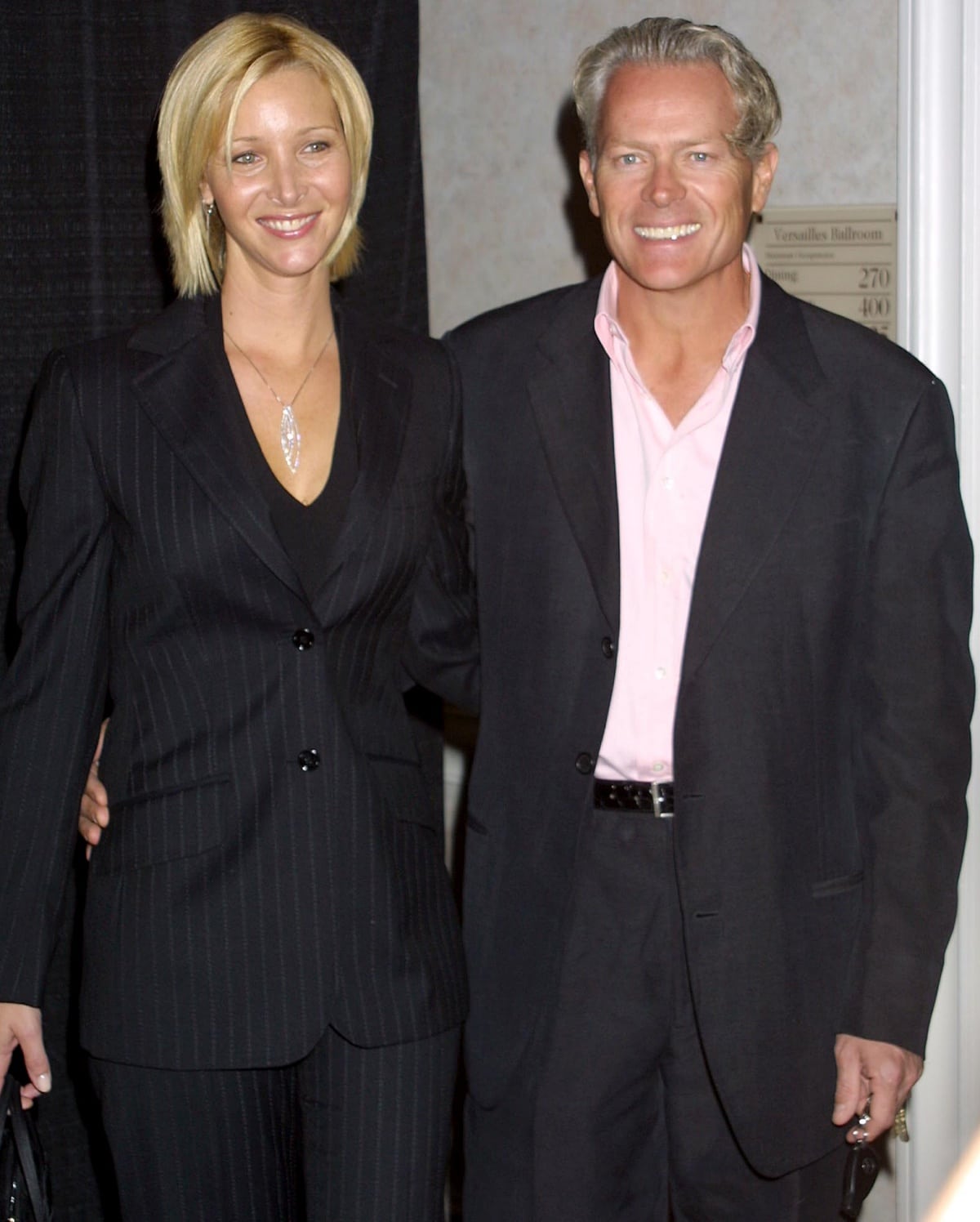 Lisa Kudrow and Michel Stern have a love story that spans three decades (Credit: Startraks Photo)
Yet, as in life, not all love stories start as fairytales. Sometimes, they unfold into enchanting narratives that withstand their beginnings. It rings true for Lisa and Michel, whose relationship defied norms and forged its path.
Let's delve deeper into their unscripted romance that spanned three decades, proving that genuine connection creates its own happily ever after.
Lisa Kudrow's Hollywood Stardom Journey
Standing tall at 5 feet and 8 inches (172.7 cm), Lisa Kudrow, born on July 30, 1963, is a renowned American actress known for her captivating performances in both television and film.
Born in the Encino neighborhood of Los Angeles, the 60-year-old actress is the daughter of Nedra, a travel agent, and Lee Kudrow, a specialized doctor.
Raised in a middle-class Jewish family with ancestral roots in Belarus, Germany, Hungary, and Poland, she has a sister named Helene and two brothers, David and Derrick.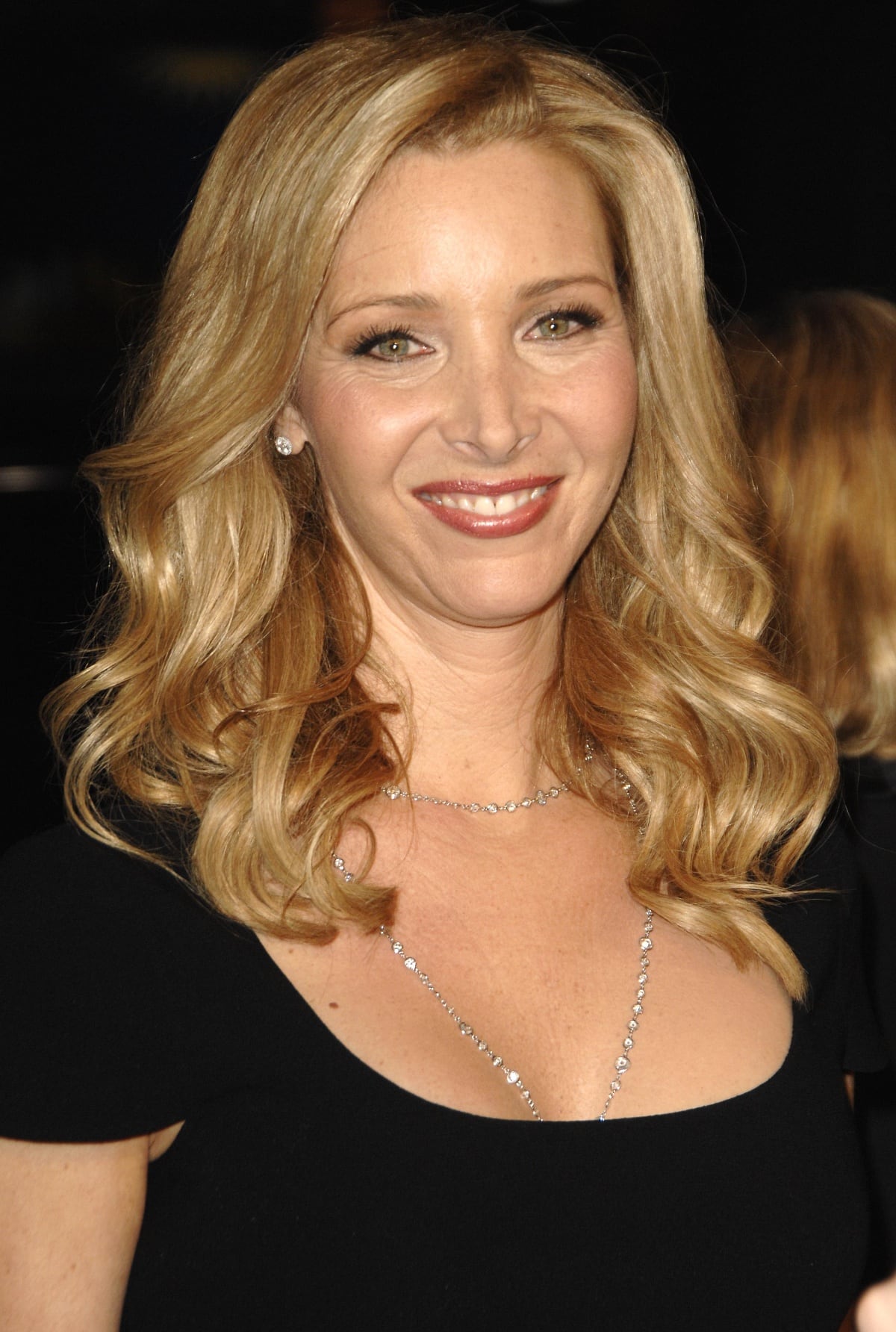 Lisa Kudrow stands at 5 feet and 8 inches, and she has been captivating audiences with her performances in numerous television shows and films (Credit: Scott Kirkland / INFphoto)
Lisa attended Portola Middle School and graduated from Taft High School in Woodland Hills. She earned her BA in Biology from Vassar College, initially intending to follow her father's path in studying headaches.
While aiming for a career in biology, Lisa transitioned into acting. She gained recognition for her exceptional portrayal of Phoebe Buffay in the hit TV sitcom Friends, which aired from 1994 to 2004.
Her role as Phoebe marked a turning point in her career, propelling her to international fame while receiving numerous awards for her performance in Friends.
Lisa Kudrow shot to fame with her iconic role as Phoebe Buffay in the beloved sitcom Friends (Credit: NBC)
Lisa has solidified her reputation as a comedy trailblazer by portraying Dr. Fiona Wallice in the groundbreaking series Web Therapy. Beyond television, she starred in films like Romy and Michele's High School Reunion and The Opposite of Sex.
Aside from creating, producing, and starring in the HBO mockumentary series The Comeback, she also appeared in films like Analyze This, Dr. Dolittle 2, Easy A, Neighbors, The Girl on the Train, and more, contributing to a collective worldwide gross of over $2 billion.
Lisa Kudrow remains active in the entertainment industry. She produces and acts in various projects, including the American adult animated sitcom HouseBroken.
How Did Lisa Kudrow and Michel Stern Meet?
Lisa Kudrow and Michel Stern's love story draws back to the 1980s when they first met in France. Lisa felt something special when she saw the 65-year-old businessman, who hails from France and moved to the United States to work in advertising.
But there was a little twist: Michel wasn't single then as he was romantically involved with Lisa's French roommate, so they didn't start dating.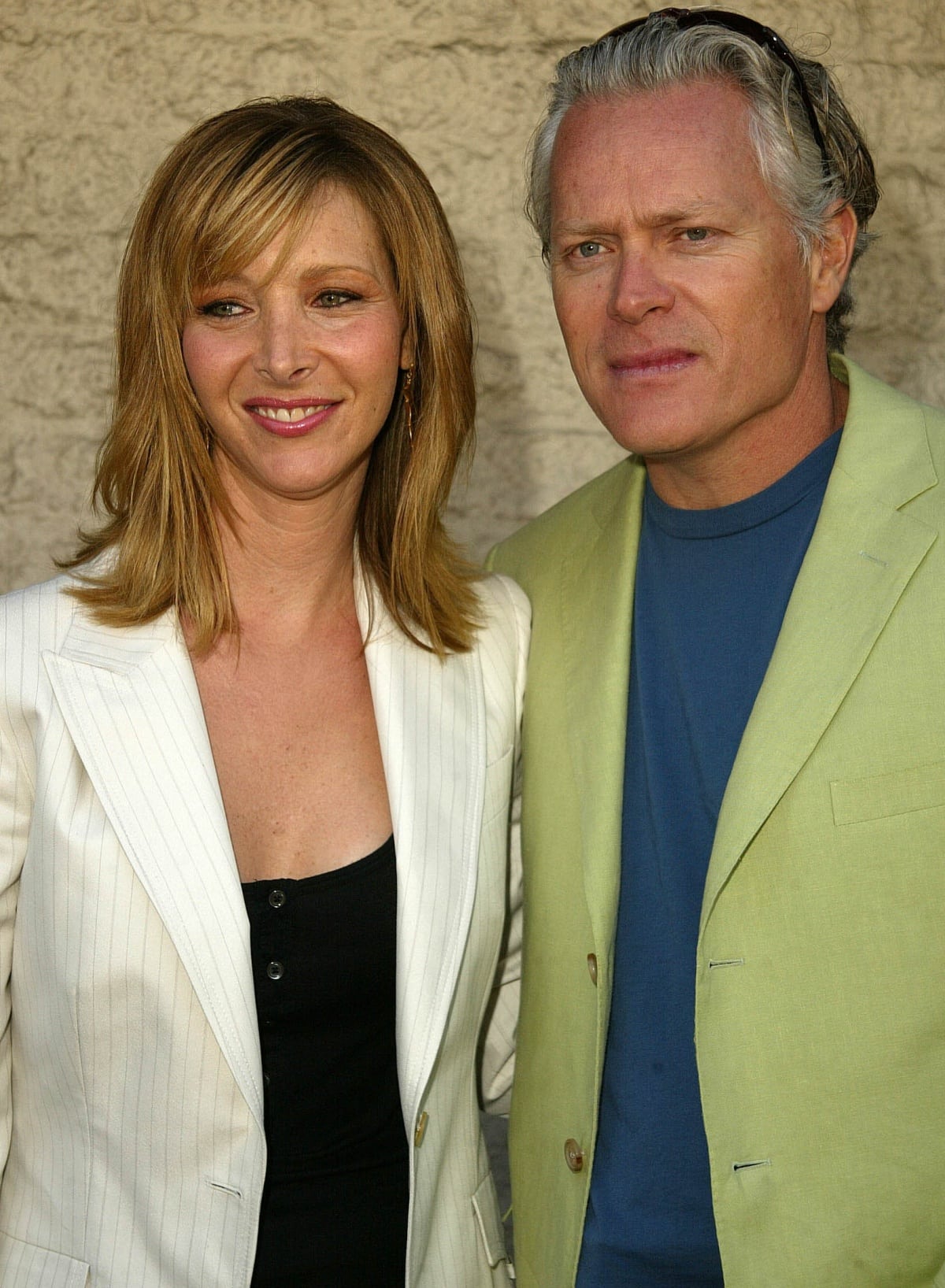 Lisa Kudrow and Michel Stern met through Lisa's French roommate, who was then romantically involved with Michel (Credit: S. Buckley / Startraksphotos)
As reported by The Daily Mail, Lisa fondly recalled, "I was living with [a] French girl and he had just moved here and they were dating when we first met. But I'm freakishly polite, so I saw him and went, 'Well, he's the perfect man and it's all ruined because now they're together and I can't (make a play for him).'"
The chemistry between her and Michel was palpable, yet Lisa refrained from openly expressing her emotions. She continued, "I thought that that's not nice to flirt. But the minute I saw him I went, 'Well, that's it, there he is.'"
But Lisa was afraid anyone would see that she liked him, adding, "So when he'd come to pick her up, he'd say, 'Oh, hello Lisa,' and I'd say, 'Hi,' and I'd go and leave the room and he thought I was a freak."
Lisa Kudrow thought Michel Stern was "the perfect man" but didn't initiate any contact due to his involvement with her then-roommate (Credit: s_bukley / Shutterstock)
As fate would have it, the chapter between Michel and Lisa's roommate concluded after two and a half months. The path was finally clear for the couple to embark on their romantic journey.
Lisa revealed, "They went out for two and a half months and six years later I met him again at her birthday party and we just never stopped. We're still friends."
Lisa Kudrow and Michel Stern's Wedding and Rare Appearances
Lisa Kudrow and Michel Stern took their relationship to the next level after a few years of dating. Having reconnected, their instant connection propelled them forward, leading to a beautiful marriage.
The couple exchanged their vows on May 27, 1995, in an intimate ceremony in Malibu, with her Friends co-stars in attendance, except David Schwimmer, who was busy filming a movie.
She radiated elegance and opted for an informal dress code, wearing a white off-the-shoulder column gown adorned with pearls, her sunny blonde hair styled in a glamorous updo.
Lisa Kudrow and Michel Stern dated for a few years before finally taking the next step, leading to a successful marriage (Credit: Everett Collection / Shutterstock)
The casual and unassuming atmosphere of the wedding reflected Lisa's wish for a non-traditional celebration. Her bouquet reflected her unconventional approach, as friends and family were invited to handpick flowers.
Lisa told PEOPLE in July 1995, "I didn't want the wedding to be too storybook. I'm not that type." The couple also composed their vows, as she explained, "They had to be short because we said them in French and English."
The couple chose to keep their relationship from the limelight through the years. Yet, they occasionally stepped out together, offering glimpses of their enduring bond.
Michel's steadfast support was evident when Lisa won the Emmy Award for Outstanding Supporting Actress in a Comedy Series for her role in Friends season four in 1998.
Among the ways that Michel Stern shows his support to his wife, Lisa Kudrow, include accompanying her to red carpet events and celebrating her wins (Credit: Featureflash Photo Agency / Shutterstock)
Together with their son Julian, Lisa, Michel, and their family made a rare public appearance in 2003 at the PS ARTS and Old Navy event for arts education. In 2005, the couple attended the premiere of HBO's series The Comeback and walked the red carpet together at the 10th Annual Screen Actors Guild Awards.
Michel stood by his wife again at the Emmy Awards the following year when Lisa was nominated for Outstanding Lead Actress in a Comedy Series for The Comeback.
In 2015, the private couple was photographed at the Petersen Automotive Museum re-opening gala in Los Angeles, making one of their more recent red carpet appearances.
Lisa Kudrow's Secret to a Lasting Marriage
In November 2014, Lisa Kudrow opened up about the secrets that have kept her marriage with Michel Stern strong. Her wisdom offered valuable insights for anyone seeking a lasting relationship.
Speaking with Glamour, she shared, "When [Michel and I] decided to get married, we understood: We're not promising to love each other forever, because you can't do that, but we are promising to work on whatever problems come up. We're committed to our marriage working."
The secret to their long-lasting and rock-solid relationship is that both Michel Stern and Lisa Kudrow are "committed to [their] marriage working" (Credit: Featureflash Photo Agency / Shutterstock)
Lisa also revealed the unique nature of love as time goes by, saying, "It turns out, after you have a history, there's such a bond, and love takes another shape. But, oh, I don't want to jinx it — I'm superstitious!"
Respecting each other's independence has been a cornerstone of their union. She clarified, "[Michel and I] respect each other's independence, and I don't mean that as a euphemism. I don't mean relationship-wise outside the marriage. Clear? But I don't like to travel. So if he wants to go on a golf trip, he goes."
Lisa likened their marriage to a team, adding, "I think people get in trouble [when they assume they're] supposed to be one unit, in sync about everything. [Marriage] is like being on a team. Each teammate is different, but you have the same goal."
Amid the challenges of the pandemic, the couple adapted to spending time apart. During a remote interview at the Jimmy Kimmel Live show in May 2020, Lisa shared, "We were all together in the desert because we have a house there. And then there was the lock-in, so we just stayed put."
Reflecting on their 25th wedding anniversary celebrated during their time apart, she mentioned, "We are so used to not actually being able to be together on our anniversary that we were like, 'Oh, well. Does it matter? I love you. You still love me? Yeah. Great. We're good.'"
Does Lisa Kudrow Have Any Biological Children?
Lisa Kudrow and Michel Stern have an only child, their beloved son Julian Murray Stern.
The couple's joyous journey into parenthood began when Lisa was still working on Friends. Expecting a baby, her pregnancy was seamlessly incorporated into the show.
Her character, Phoebe, acted as a surrogate mother to triplets for her younger half-brother Frank (portrayed by Giovanni Ribisi) and his wife Alice (played by Debra Jo Rupp).
Lisa Kudrow with son Julian Murray Stern at the special screening of Booksmart held at the Theater at the Ace Hotel in Los Angeles, California on May 13, 2019 (Credit: Media Punch / INSTARimages)
In an interview with PEOPLE in July 2018, Lisa recalled being pregnant on set and how her co-stars affectionately included her yet-to-be-born child.
She shared, "The six of us would do a huddle backstage and just say, 'All right, have a good show, love you love you love you love you.' And when I was pregnant, then they would say, 'Have a great show, love you love you — love you, little Julian!' 'Cause we knew it was a boy and that was his name."
Lisa added that the gesture was "so sweet, they included my little fetus in the huddle."
View this post on Instagram
Her heartwarming Instagram post on Julian's birthday in 2019 revealed that he came into the world singing. She posted two adorable photos of her son as a baby and toddler and penned in the caption, "21 years ago today this boy entered the world SINGING, no joke. Thank you. Happy birthday. I LOVE YOU!!!"
While Lisa values her family's privacy, she occasionally offers glimpses of her proud moments as a mother. In 2021, she celebrated Julian's graduation from the University of Southern California, posting a snapshot capturing the proud milestone.
View this post on Instagram
She captioned the Instagram post: "Happy proud HAPPY. And a little crying. By me not him … @juls_magewls."