Journey back to the golden era of television as we delve into the captivating legacy of Friends, the beloved show that brought six young adults together in the heart of New York City from 1994 to 2004.
This iconic series not only left an indelible mark on our lives, shaping everything from fashion to language, but also introduced us to the unforgettable characters that became part of our own stories.
But what about the real lives of the stars who breathed life into them? As the series drew to a close, their salaries skyrocketed into the millions, granting them a life of luxury.
Friends" is hailed as one of the greatest sitcoms, earning extensive recognition with awards including 6 Primetime Emmy Awards, 10 Screen Actors Guild Awards, and 1 Golden Globe Award, while also holding the record for the most Primetime Emmy Award nominations for a sitcom at 64 (Credit: The WB Television Network)
From humble beginnings with a paycheck of $22,500 per episode, their journey culminated in an astonishing $1 million per episode for the last seasons, securing their position as the highest-paid TV actors of their time.
Remarkably, even after the show's conclusion in 2004, it still rakes in approximately $1 billion annually in syndication royalties for Warner Brothers, a portion of which continues to shower the six core actors with around $20 million each year.
In terms of net worth, Jennifer Aniston (Rachel Green) leads the Friends stars with $320 million, followed by Courteney Cox (Monica Geller) with $150 million, Lisa Kudrow (Phoebe Buffay) with $130 million, David Schwimmer (Ross Geller) and Matthew Perry (Chandler Bing) both with $120 million, and Matt LeBlanc (Joey Tribbiani) with $85 million (Credit: Featureflash Photo Agency / Shutterstock)
Let's step into a world of nostalgia, where we unveil the net worth of the Friends stars and catch up with their current personal and professional pursuits.
1. Jennifer Aniston as Rachel Green – $320 Million Net Worth
Jennifer Aniston, who towers 5 feet and 4¾ inches (164.5 cm), brought Rachel Green to life, the best friend of Monica Geller and love interest of Ross Gellar. Rachel transformed from a shopaholic runaway bride to a powerhouse with a coveted job at Ralph Lauren.
By 2003, the 54-year-old had become one of the highest-paid actresses. Following her iconic role in Friends, Jennifer delivered laughter in memorable films like Marley & Me, Horrible Bosses, We're the Millers, and Murder Mystery.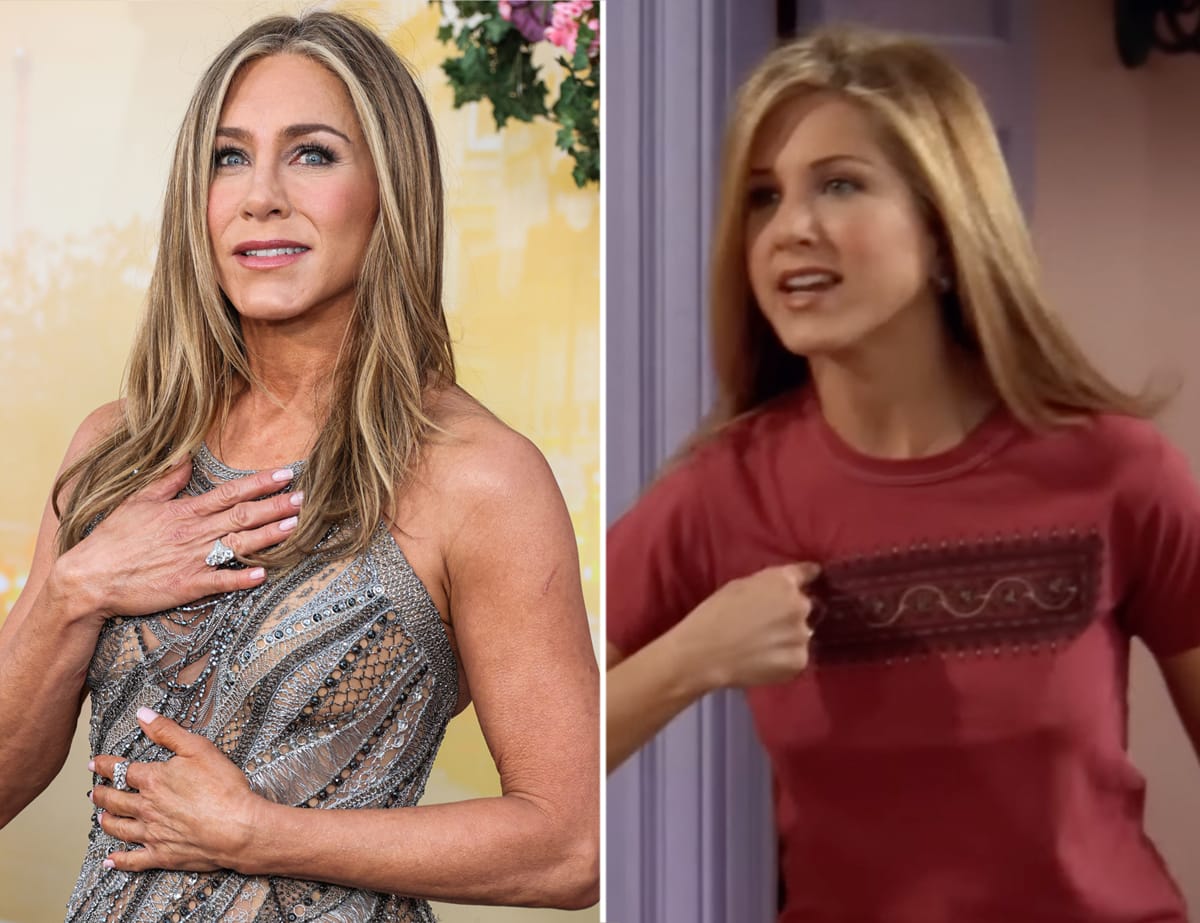 Jennifer Aniston became a household name with her role as Rachel Green on Friends, and she has since starred in numerous dramas, comedies, and romantic comedies (Credit: Abaca Press / INSTARimages / Warner Bros. TV)
She embraced dramatic roles in indie hits like Cake and The Yellow Birds. In 2019, she captivated viewers alongside Reese Witherspoon and Steve Carell in Apple TV's The Morning Show, earning her a staggering $1.25 million per episode, an Emmy nomination, and a Screen Actors Guild Award win.
With a remarkable blend of acting prowess and product sponsorships, Jennifer Aniston's net worth stands at an impressive $320 million.
Lisa Kudrow is the tallest among the female Friends stars at 5 feet 8 inches (172.7 cm), followed by Courteney Cox at 5 feet 5 inches (165.1 cm), and Jennifer Aniston is the shortest at 5 feet 4 ¾ inches (164.5 cm) (Credit: Featureflash Photo Agency / Shutterstock)
Beyond her professional achievements, Jennifer also made headlines with her high-profile marriages to Brad Pitt from 2000 to 2005 and Justin Theroux from 2015 to 2018.
2. Courteney Cox as Monica Geller – $150 Million Net Worth
59-year-old Courteney Cox, who is 5 feet and 5 inches (165.1 cm) tall, flawlessly embodied the role of the meticulous chef Monica Geller. Her path ultimately led her to Chandler Bing, and their story culminated in the birth of twins and a decision to move to the suburbs.
Courteney's net worth reached a remarkable $150 million thanks to her iconic role as Monica. Beyond Friends, her career trajectory might not be surprising as her success story continued.
Courteney Cox has continued to expand her TV and movie career since appearing as Monica Geller on Friends, which skyrocketed her to international prominence (Credit: Faye Sadou / Media Punch / INSTARimages / Warner Bros. TV)
Notably, she starred in and directed episodes of Cougar Town, which enjoyed a triumphant run from 2009 to 2015. In 2014, she made her directorial debut with the feature film Just Before I Go.
In 2022, she returned to television with the Starz comedy-horror series Shining Vale. Fans also saw her back as Gale Weathers in Scream VI in 2023, a role she's played in every franchise installment since its inception in 1996.
Away from the spotlight, she maintained a friendly co-parenting relationship with her ex-husband, David Arquette, sharing a daughter named Coco. In an intriguing twist, she reunited with him on-screen for Scream, the fifth installment of the iconic slasher film franchise in 2022.
3. Lisa Kudrow as Phoebe Buffay – $130 Million Net Worth
Lisa Kudrow stepped into the role of Phoebe Buffay, a quirky character that offered laughter in the most dramatic moments. After a series of tumultuous relationships, she found her happily ever after with Mike Hannigan.
Standing tall at 5 feet and 8 inches (172.7 cm), the 60-year-old actress' career blossomed after the sitcom era, seamlessly transitioning into various roles. She remained a force on television, with notable parts in series such as Cougar Town, Scandal, Unbreakable Kimmy Schmidt, The Comeback, and Web Therapy.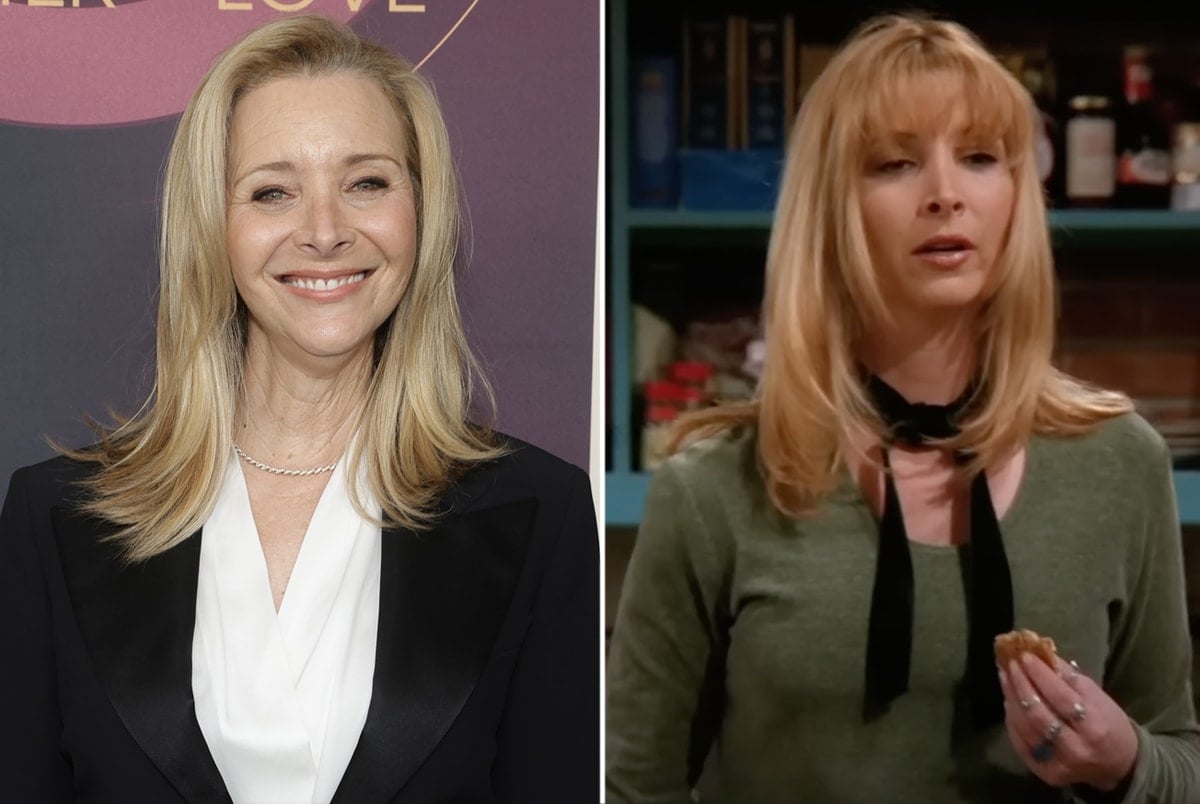 After landing on the iconic role of Phoebe Buffay, Lisa Kudrow has continued to appear in several series and films, including The Comeback, Neighbors, and Web Therapy (Credit: Faye's Vision / Cover Images / Warner Bros. TV)
The big screen embraced her too, appearing in movies like The Girl on the Train in 2016, Long Shot in 2019, Like a Boss in 2020, and Better Nate Than Ever in 2022. These roles and other accomplishments propelled her net worth to $130 million.
Outside of work, she's been married to advertising executive Michel Stern since 1995, and together they are parents to their son Julian, who graduated from the University of Southern California in 2021.
4. David Schwimmer as Ross Geller – $120 Million Net Worth
With a towering height of 6 feet and 1 inch (185.4 cm), David Schwimmer breathed life into Ross Geller, a paleontologist who became a professor. He had a rollercoaster romance with Rachel Green and made choices that we didn't always see eye-to-eye.
The 56-year-old actor's talent transcended his Friends character in a remarkable shift. In 2016, he showcased his versatility with his portrayal of the late defense attorney Robert Kardashian in The People v. O.J. Simpson: American Crime Story.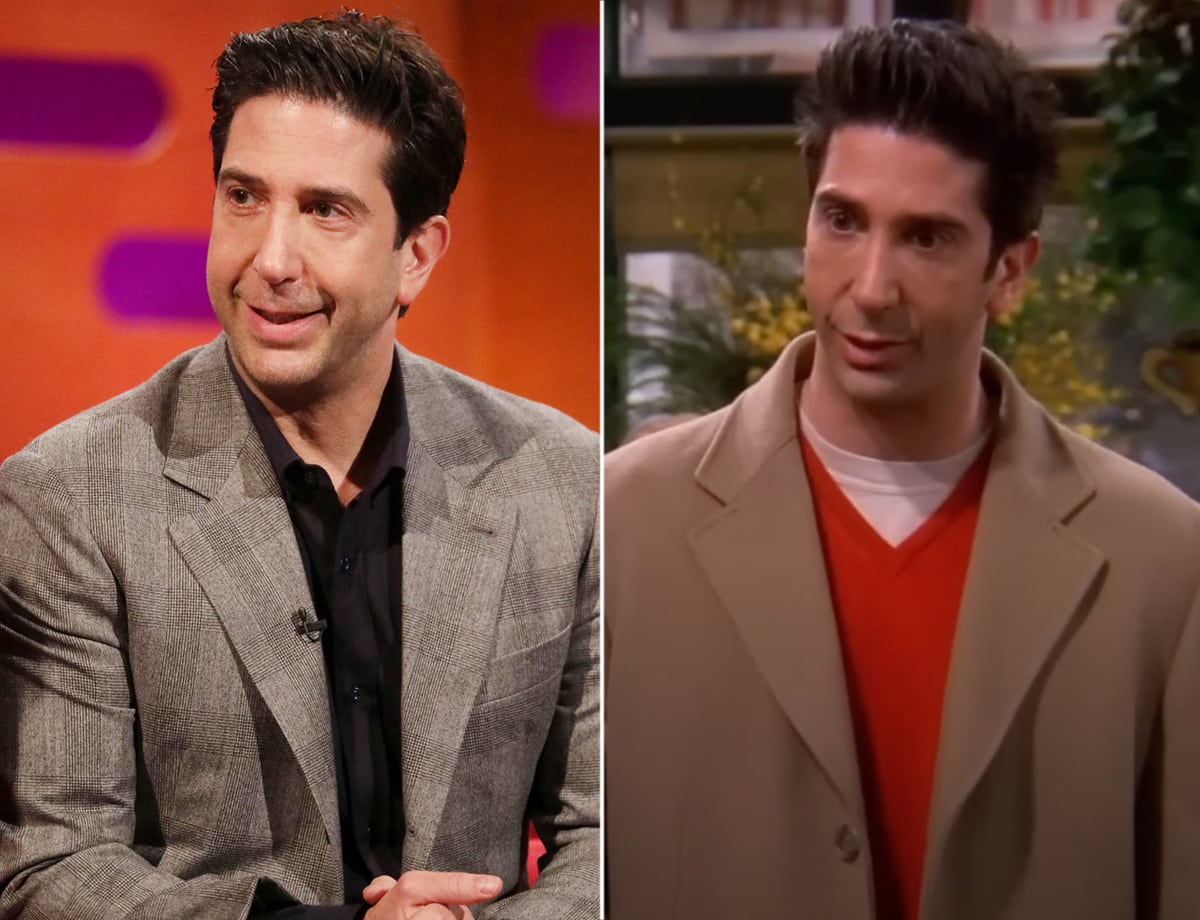 After Friends wrapped up, David Schwimmer took on directorial roles and starred in several movies and series, including The People v. OJ Simpson: American Crime Story and Will & Grace (Credit: Isabel Infantes / PA Images / INSTARimages / Warner Bros. TV)
David continued to shine in diverse roles, including a seven-episode arc on the Will & Grace reboot's second season. He's also known for his roles in Madagascar and the series Extrapolations.
He recently ventured into the British cyber crime comedy Intelligence as an actor and co-creator alongside Nick Mohammed. David Schwimmer has amassed an outstanding net worth of $120 million thanks to his exceptional work on Friends and other acting endeavors.
Among the male Friends stars, David Schwimmer is the tallest at 6 feet 1 inch (185.4 cm), followed by Matthew Perry at 5 feet 11 ¼ inches (181 cm), and Matt LeBlanc is the shortest at 5 feet 9 ½ inches (176.5 cm) (Credit: Featureflash Photo Agency / Shutterstock)
In his personal life, David was married to British artist Zoë Buckman from 2010 to 2017, and together, they welcomed a daughter named Cleo in 2011.
5. Matthew Perry as Chandler Bing – $120 Million Net Worth
Famously commitment-phobic Chandler Bing, portrayed by 54-year-old Matthew Perry, found love with Monica Gellar in Season 4. Their journey from college buddies to cautious lovers who eventually embraced a deep connection became a highlight of the show.
With an impressive height of 5 feet and 11 ¼ inches (181 cm), the 54-year-old's career explored diverse horizons, leading to an astounding net worth of $120 million.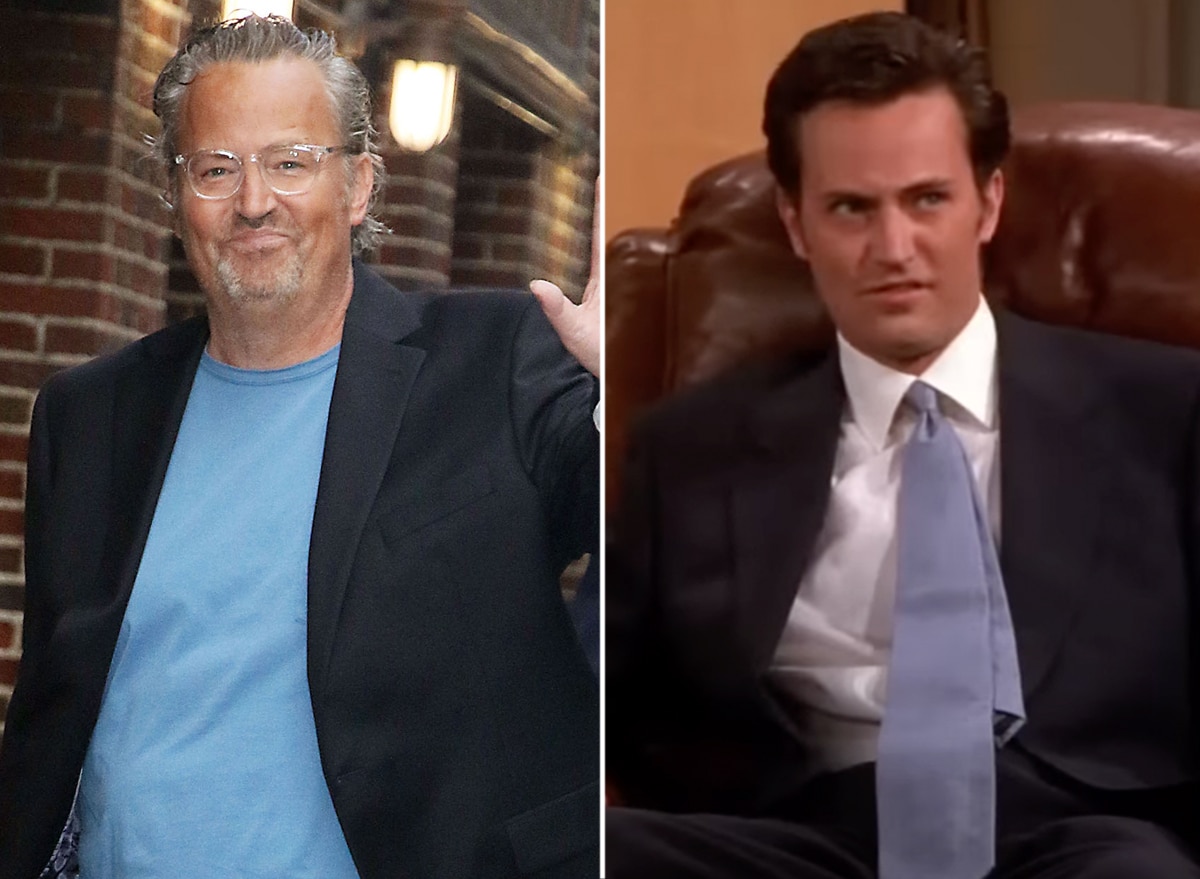 Following his success on Friends, Matthew Perry has acted in a number of films and television shows, including The Whole Nine Yards and The Odd Couple (Credit: ROGER WONG / INSTARimages / Cover Images / Warner Bros. TV)
Matthew starred alongside Hollywood icons, such as Bruce Willis, in the successful comedy The Whole Nine Yards in 2000. He returned to television, appearing in shows like The Good Wife, Go On, The Odd Couple, and Aaron Sorkin's Studio 60 On the Sunset Strip.
Beyond the spotlight, Matthew Perry conquered personal battles with addiction and committed to assisting those in similar struggles. His 2022 memoir, "Friends, Lovers, and the Big Terrible Thing," openly explores fame, substance abuse, and personal growth.
In the romance department, he had a long-term relationship with actress Lizzy Caplan from 2006 to 2012. He was also engaged to literary manager Molly Hurwitz from November 2020 to June 2021.
6. Matt LeBlanc as Joey Tribbiani – $85 Million Net Worth
In the role of soap opera heartthrob Joey Tribbiani, Matt LeBlanc could have leaned into stereotypes. Yet, he portrayed the character with kindness, charm, and depth, elevating Joey beyond a superficial womanizer and making the iconic catchphrase "How you doin'?" his own.
Like his fellow castmates, the 56-year-old, standing 5 feet and 9 ½ inches (176.5 cm), received a jaw-dropping paycheck from his role as Joey, contributing to his impressive net worth of $85 million today.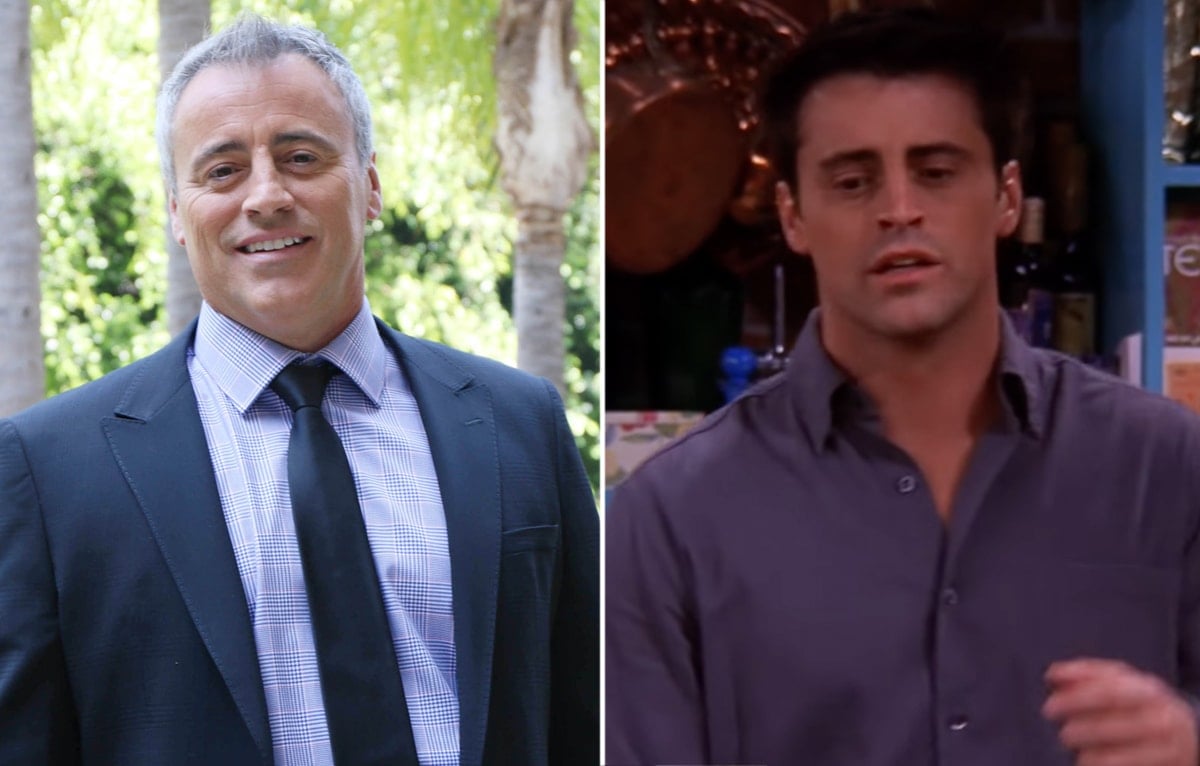 Matt LeBlanc starred in the Friends spinoff series Joey immediately after Friends concluded in 2004, and he didn't return to acting until 2011 when he appeared as a fictionalized version of himself on Episodes (Credit: Munawar Hosain / Startraksphoto / Warner Bros. TV)
Matt continued his journey beyond Friends. He starred in the spinoff series Joey, taking his character's acting career to Los Angeles. Though it lasted only two seasons, from 2004 to 2006, he didn't stop there.
He starred in Showtime's comedy Episodes from 2011 to 2017, clinching a 2012 Golden Globe Award for his role. His stint on the CBS series Man with a Plan, which secured a People's Choice Award, spanned four seasons from 2016 to 2020.
While his character Joey's journey was filled with romantic escapades, Matt's off-screen life includes the role of a devoted father to his daughter, Marina, from his marriage to Melissa McKnight from 2003 to 2006.