Jennifer Lopez sure likes pushing things to the limit. Remember the extremely low-cut Versace dress she wore to the Grammy Awards back in 2000? That one was very hard to forget.
And to this day, we're still amazed at the way she was able to avoid a nip slip. Surely, it must have taken more than just a roll of double-sided adhesive to keep that dress together, yes?
Jennifer Lopez hit the 2013 Grammy Awards in a whopping $5 million worth of Norman Silverman jewelry
Fast forward to 2013, and the pop diva is still at it with her ultra-daring looks. Last Sunday, Jen showed a LOT of leg at the 55th Annual Grammy Awards.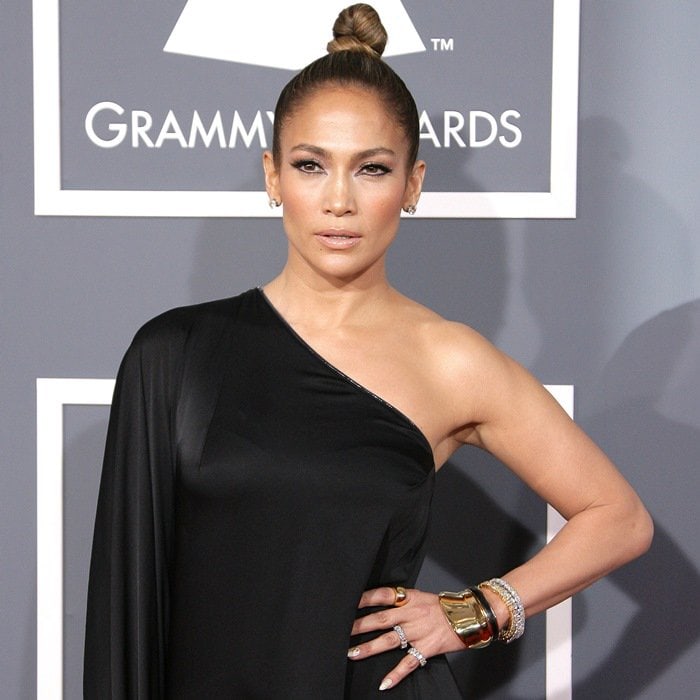 Jennifer Lopez with shiny and sparkly baubles on her wrist and fingers
Yes, dolls, she pulled an Angelina and donned a swingy asymmetric gown by Anthony Vaccarello that came with a slit cut all the way up to her hip. Yes, you heard that correct. Hip. Not just thigh, but hip.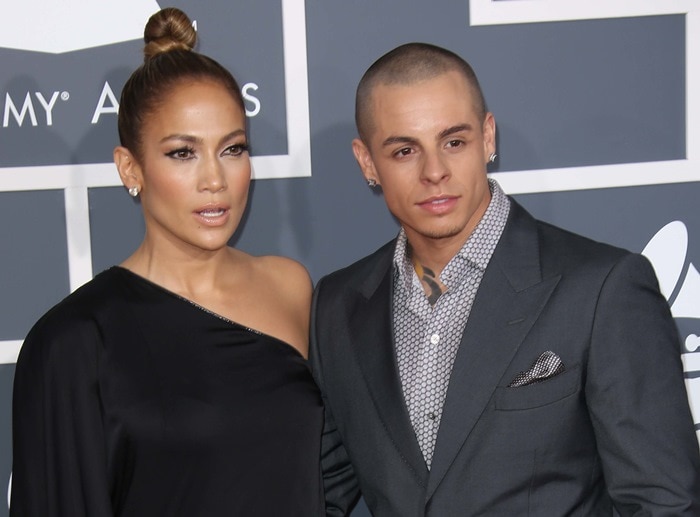 Jennifer Lopez and Casper Smart at the 55th Annual Grammy Awards at the Staples Center in Los Angeles on February 10, 2013
Jennifer Lopez showed a lot of leg in a swingy asymmetric gown by Anthony Vaccarello
Of course, because we're shoe people here, we couldn't help but notice the sexy cuffed sandals she wore the gown with.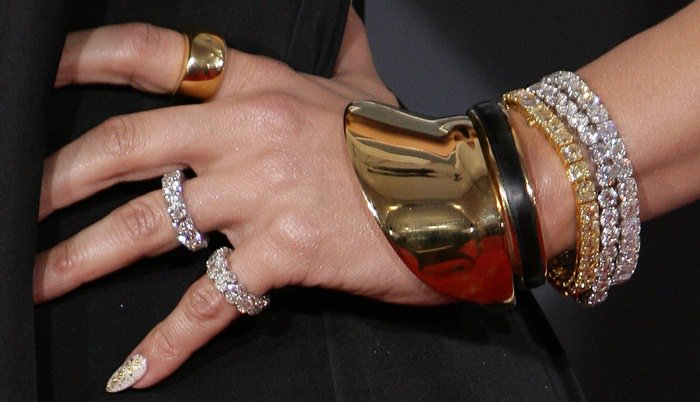 Jennifer Lopez rocked a 33-carat canary diamond bracelet
They were a super high pair with multiple straps and thick gold metal plates at the ankles.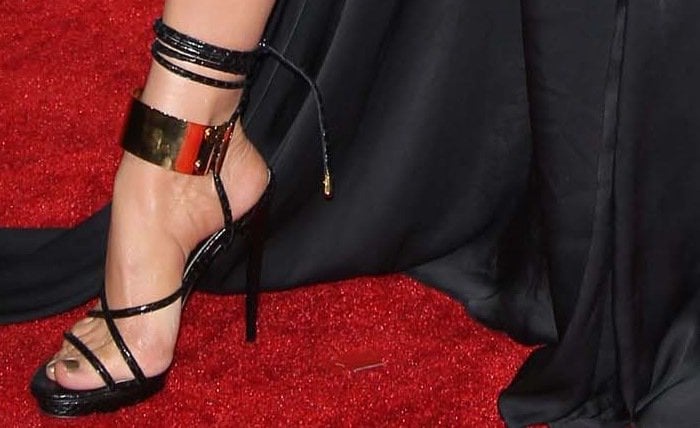 Jennifer Lopez showed off her feet in Tom Ford shoes
Her heels also matched the rest of her accessories, from the purse to the shiny and sparkly baubles on her wrist and fingers.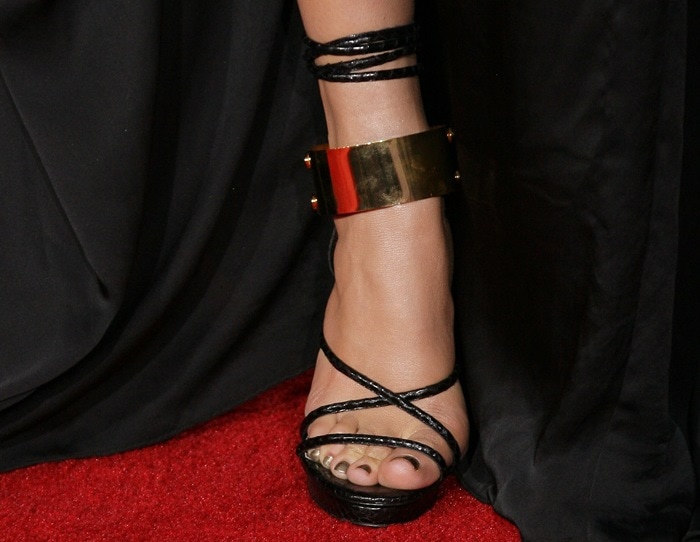 Jennifer Lopez displayed her sexy toes on the red carpet
So, what do you think of JLo's latest red carpet style? And what about her heels? Do you think those are off-the-charts gorgeous or nothing special? Care to share your thoughts?
For the ladies dying to get their hands on Jennifer's sexy cuffed sandals, do know that they're from Tom Ford. The black pair isn't available online, but Bergdorf Goodman has the coral snake version if you don't mind grabbing it in a bright hue. A pair of these Tom Ford sandals retails at a pricey $1,390.
Tom Ford Brass Ankle-Wrap Snakeskin Platform Sandals, $1,390 at Bergdorf Goodman
And if you're serious about channeling Jennifer's Grammy look, you can find her dress at LuisaViaRoma. It's actually not as risque as it appears.
You see, it comes with a non-detachable Lycra bodysuit, so you can move freely in the dress without showing more than just your leg.
Anthony Vaccarello Draped Techno Satin Long Dress, $4,738 at LuisaViaRoma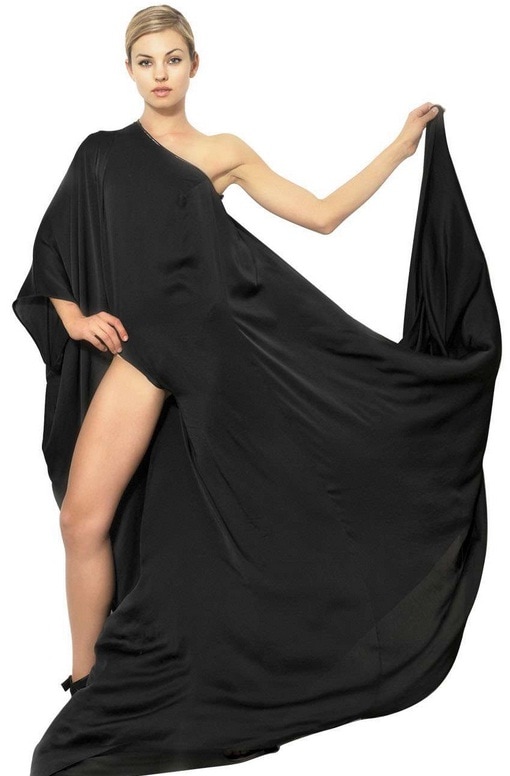 How do you like this outfit compared to the low-cut green Versace dress she wore to the 2000 Grammy Awards?
Jennifer Lopez and Sean'Diddy' Combs at the 42nd annual Grammy Awards in Los Angeles on February 23, 2000
Credit: Nikki Nelson / Adriana M. Barraza / WENN