Could it be true? Is this for real?
While sky high stilettos are still the ultimate favorite, it seems what's gaining popularity at the moment is the "baby pump", also dubbed by fashionistas as the "petite" pump. It pretty much looks like your typical flat, except for the teeny tiny bit of lift – around 1 to 2 inches tops.
These pumps come with blockish heels much like what was so in vogue in the 60s. Think Chanel and Ferragamo back in the day.
Diane von Furstenberg 'Bonnie' Patent Leather Buckle Pump, $278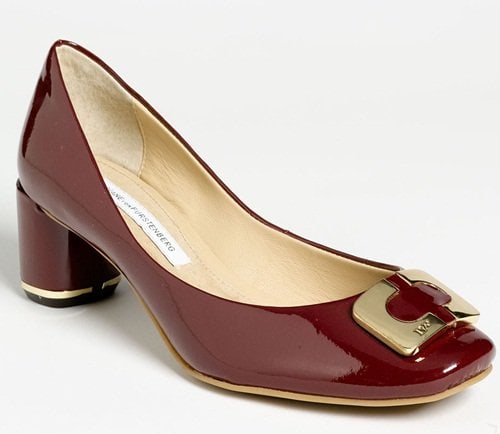 Kate Spade 'Dijon' Bow Pump, $298
Gucci 'Jacquelyne' Studded Leather Pump, $550
Salvatore Ferragamo 'Vara' Printed and Patent Leather Bow Pump, $425
Prada Kiltie Pump, $275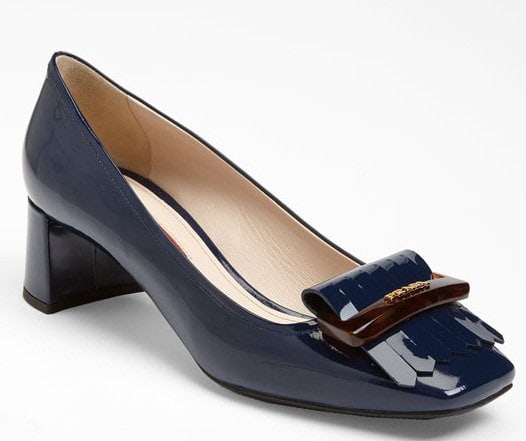 Miu Miu Glitter Heel Pump, $595
Well, you like? Or is this trend making you scream with disappointment?
Yes, admittedly, they do look old-fashioned and perhaps even un-sexy. But we would like to think these shoes are actually quite feminine, and would work as perfect stand-ins for days when you don't want to wear stilettos but find flats to be too casual (i.e. check out Kate Bosworth in petite pumps and a dress below). They're pretty classy and offer a lot of understated elegance: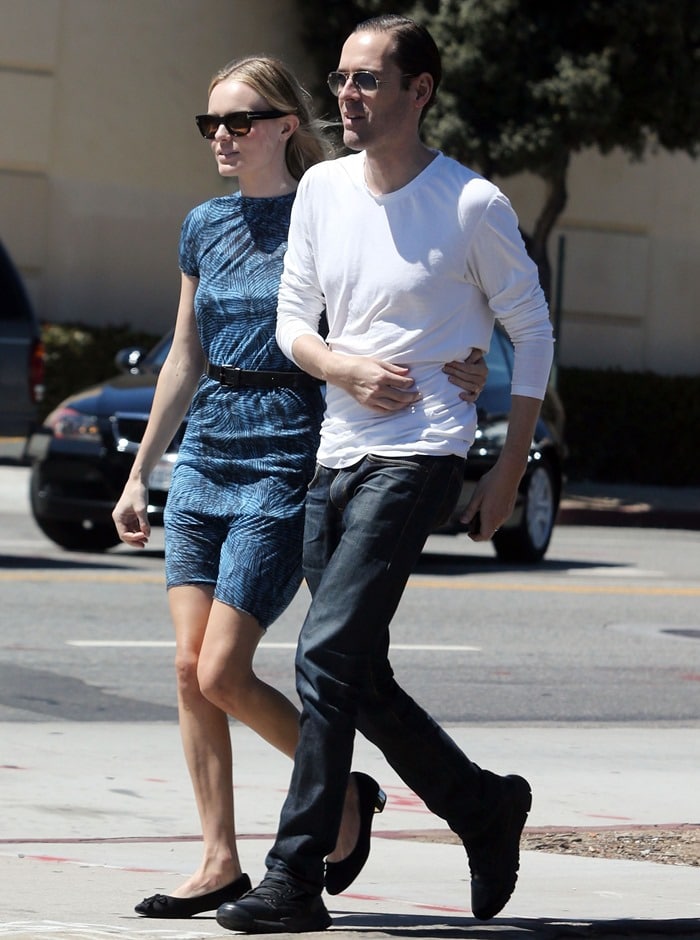 Kate Bosworth in low heel pumps while out with Michael Polish in Los Angeles on June 26, 2012
So will you be grabbing a pair?
If you can appreciate the appeal, feel free to purchase any of these "petite" designer pumps at SAKS and Nordstrom. If you're a lady on a budget, here are two gorgeous and affordable options for you from BP Shoes and Seychelles.
BP. Shoes Penni Pump in Leopard, $80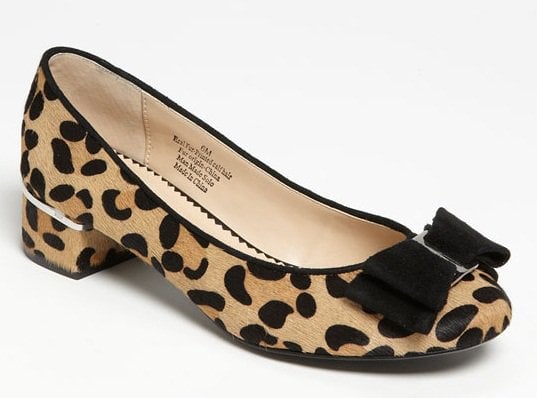 Seychelles Birch Flat, $100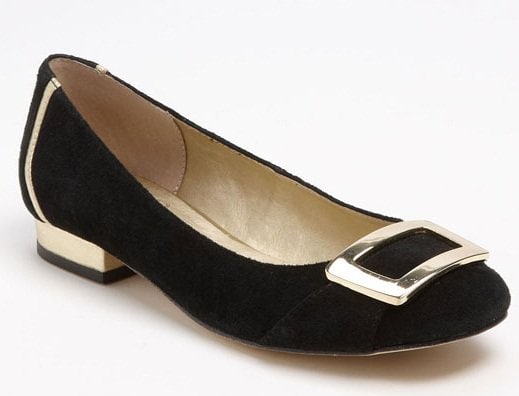 Credit: WENN