Christina Aguilera is releasing a re-recorded version of her classic Mulan song, "Reflection," and a new song, "Loyal Brave True," for Disney's upcoming live-action Mulan.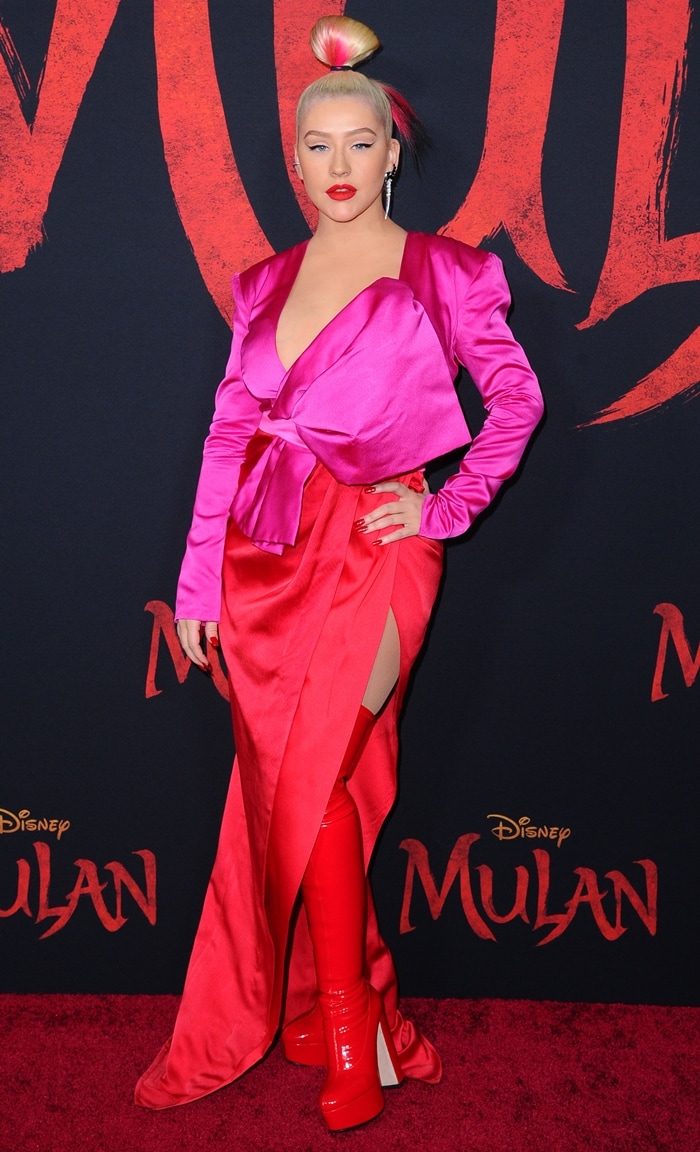 Christina Aguilera looked cheap and tacky at the Premiere Of Disney's "Mulan" on March 9, 2020, in Hollywood, California
Directed by Niki Caro, the action drama film stars Liu Yifei in the title role, alongside Donnie Yen, Jason Scott Lee, Yoson An, Gong Li, and Jet Li in supporting roles.
The 39-year-old singer made a grand entrance on the red carpet at the premiere of the Mulan live-action remake on Monday at the Dolby Theatre in Hollywood.
Christina Aguilera accessorized with Stephen Webster's black Magnipheasant feathers long drop earrings that retail for $25,000
Wearing a color-blocked, ribbed silk tailored Mathilde dress from Galia Lahav featuring a deep plunging V neckline, a thigh-high slit, and a dramatic bow element at the waist, she did not manage to impress the fashion critics.
She styled her dress with red sky-high latex boots from Gina Shoes and accessorized with black Stephen Webster Magnipheasant long drop earrings and an ear cuff from Jennifer Fisher.
Despite her estimated net worth of over $100 million, don't you think she ended up looking cheap and tacky?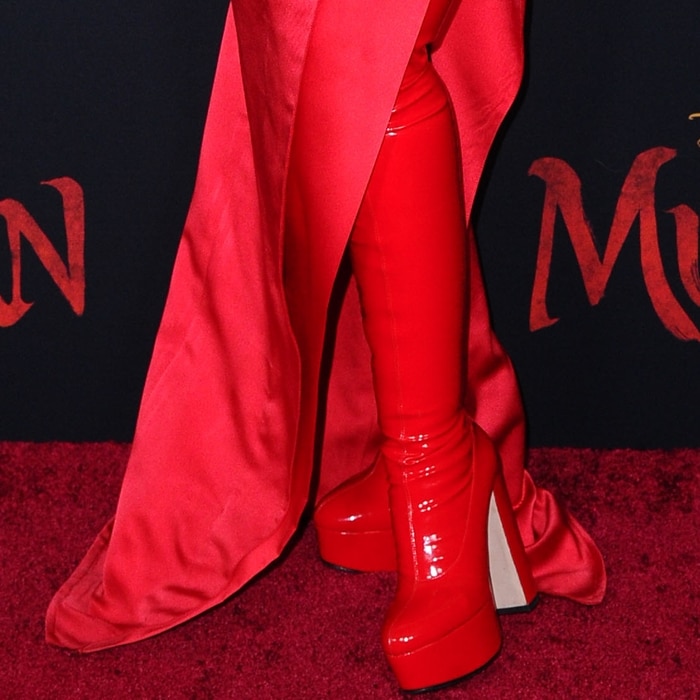 Christina Aguilera's red latex boots from Gina Shoes
The new song "Loyal Brave True" was written by Jamie Hartman, Harry Gregson-Williams, Rosi Golan, and Billy Crabtree, and produced by Jamie Hartman.
"Christina is one of the greatest vocalists of all time. Her original performance of 'Reflection' from the animated film when she was a then 16-year-old unknown, holds its appropriate place in the history of music and was a launchpad for her unparalleled career that would follow. As this epic live-action version of Mulan heads to theaters, Christina brings her innate abilities and years of growth as an artist to the film, reprising 'Reflection' and performing the new song 'Loyal Brave True.' I think these songs will touch today's moviegoers in that powerful way we saw 22 years ago," said President of Music & Soundtracks for The Walt Disney Studios, Mitchell Leib.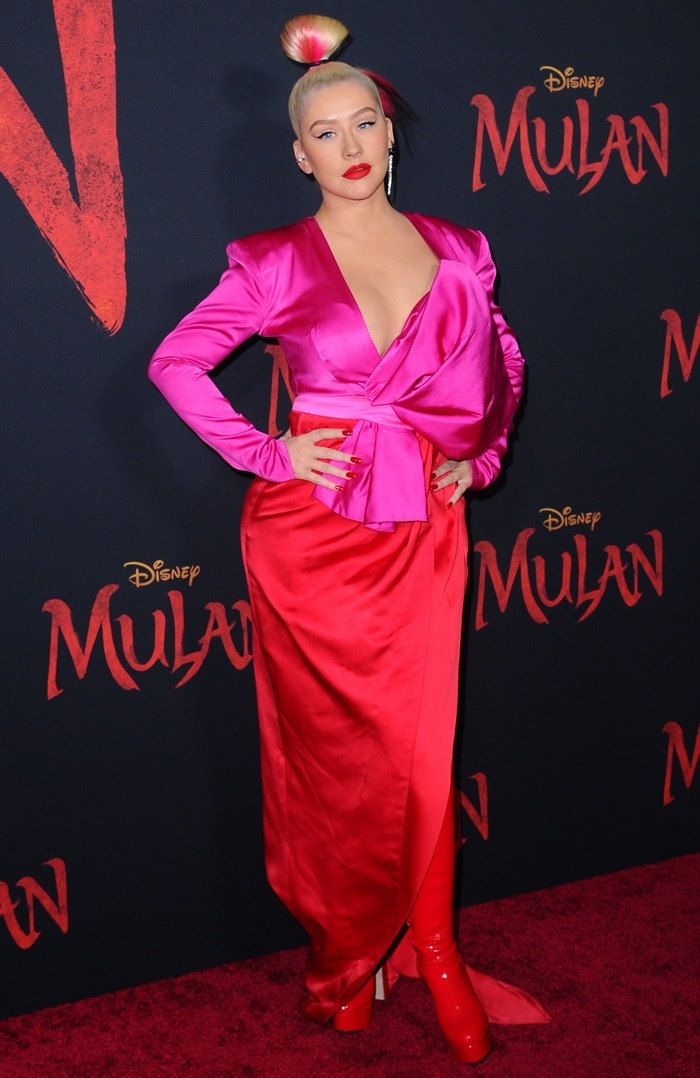 Christina Aguilera recorded a new song titled "Loyal Brave True" and re-recorded her classic song "Reflection" for Disney's live-action film Mulan
"The film Mulan and the song 'Reflection' coincided with getting me my first record deal. It's amazing to come back to such an incredible movie that's full of power and meaning, and that meaning holds the test of time: staying true to yourself, being who you are, and teaching how to be fearless. My new song, 'Loyal Brave True,' represents the fine balance between vulnerability and strength," said Christina.
Credit: Instar / WENN