Here's a scenario: you find these really stunning heels; they're gorgeous and you can afford them. But lo and behold, they're too high for you. What do you do?
Here's another scenario: you're shopping around for some go-to pumps and you come across a really comfortable pair (the kind you can walk in all day), but then you find out it doesn't come in the color you want (or need, for that matter). What would you do?
Such situations are common. And when they happen, we usually try to compromise (or worse, settle). But what if you can actually get the perfect pair of, say, pumps? They'll come with the right heel height and color, just the way you like them. Would you grab the chance?
This month, Neiman Marcus and Manolo Blahnik have teamed up and created the Made-to-Order Blahnik BB Boutique. In this virtual showroom, you have the option to choose from five different Manolo Blahnik pump styles (with varying heel heights), as well as pick from an array of colors and materials (satin, suede, patent, or classic leather), so you can create a pair that is custom-made for you.
Manolo Blahnik BB 50mm Pumps in Purple Suede, $595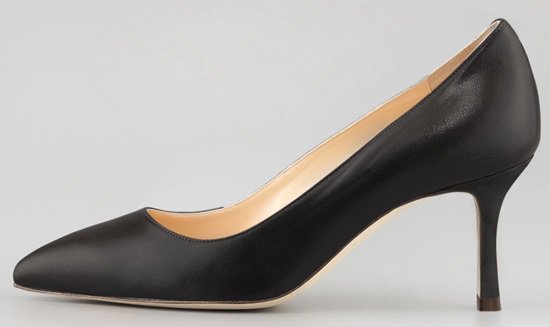 Manolo Blahnik BB 70mm Pumps in Black Leather, $595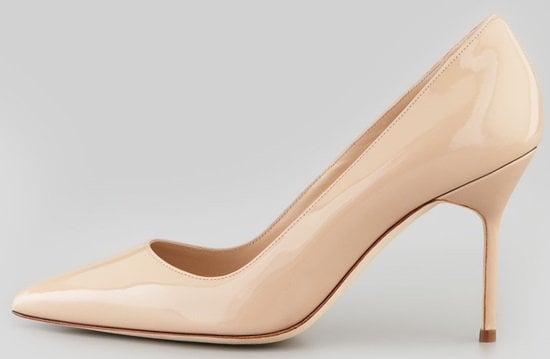 Manolo Blahnik BB 90mm Pumps in Nude Patent, $595
Manolo Blahnik BB 105mm Pumps in Leopard Suede, $595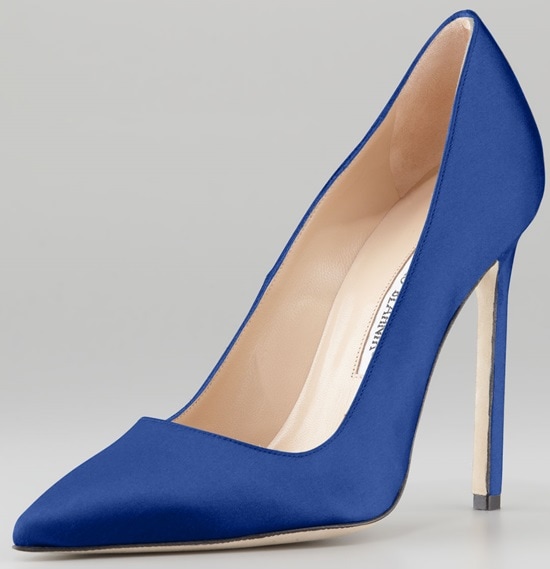 Manolo Blahnik BB 115mm Pumps in Blue Satin, $595
Color selection for your made-to-order Manolo Blahnik BB pumps
Surprisingly, the price per pair is the same across the board. So, whether it's the super high 115mm or the ultra-low 50mm you want, you'll be paying the same amount — $595. You will also need to wait a couple of months before you can get your order. However, we think the wait might be worth it considering you would be getting exactly what you want.
If you can afford a pair of Manolos and if the idea of getting something personalized (according to your taste and comfort level) sounds extra appealing to you, now's your chance. Have fun designing your own pair of Manolo Blahnik pumps!