There were lots of fabulous dresses, hair and makeup at the 2011 People's Choice Awards but as for shoes, it was basically a basic sea of basic black or nude pumps. In other words, it could not have gotten any more basic than it did.
I came across this picture of  Maggie Q and was about to dismiss her as another basic black pump wearer, that is, until I saw other angles and got a closer look: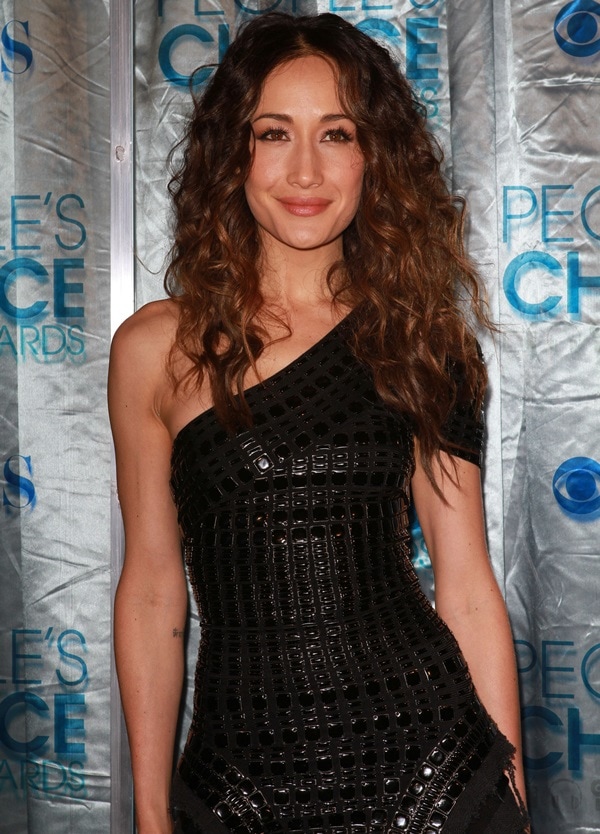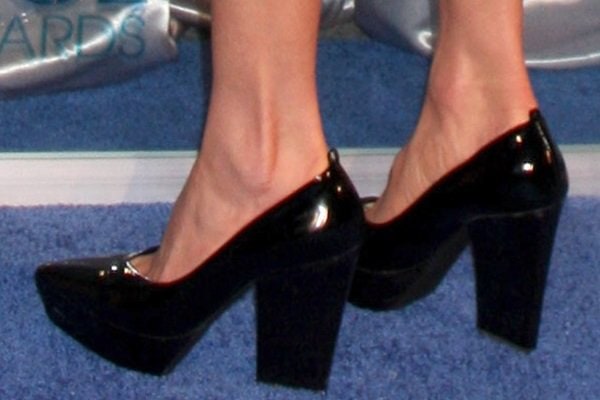 Nikita star Maggie Q arrives at the 2011 People's Choice Awards held at Nokia Theatre L.A. Live on January 5, 2011
Check out the pic — those pointy toes are deadly. I never thought I would find pointy toes refreshing, but after seeing round toe platform pumps on celebrities so many times (that they almost look clownish to me), Maggie Q's shoes appear new to my eyes.
That square block heel at the back also surprised me. I was half expecting sky-high, pin-thin stilettos like on the famous similarly pointy-toed Charlotte Olympia 'Paloma' pumps, but no, the heels are thick, square, and dare I say it, unsexy. I'm sure this'll be an unpopular opinion, but that's exactly why I totally love Maggie Q's shoes above all other shoes at the People's Choice Awards and decided that they deserve a blog post of their own.
So Maggie Q's square heel black pointy toe platform pumps — LOVE 'EM or HATE 'EM?
For black pumps that are far from basic and boring like Maggie Q's, try this block high pump from United Nude: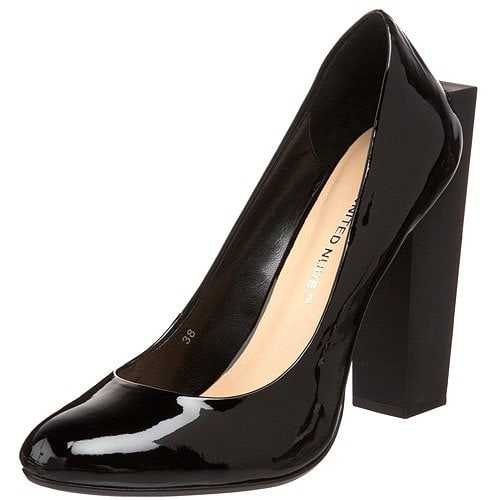 United Nude Women's Block High Pump, $259.95
Now this is a pair that's surely to be remembered!
Credit: Nikki Nelson/FayesVision/WENN