If you are a shoeaholic or shoe addict, chances are that you've accumulated more than enough shoes over the years. No, we're not going to guilt-trip you by asking how many pairs you own.
We're more interested to know if you actually take good care of your beloved collection of footwear. So, do you know how to make your shoes last longer?
It's not uncommon for women to amass a huge number of heels, flats, boots, and booties. After all, shopping is therapeutic and can brighten up your mood.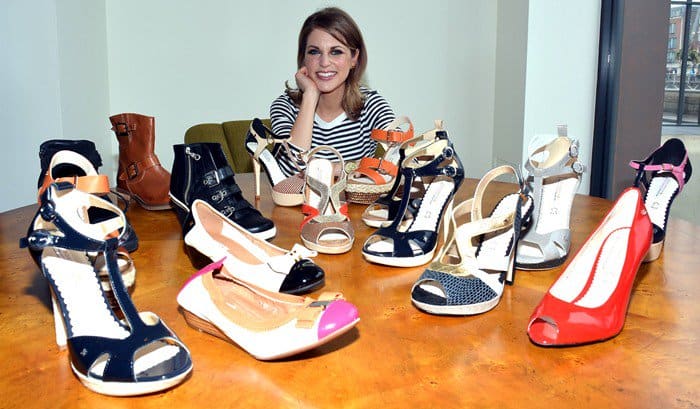 Actress Amy Huberman needs to put in some work if she wants her shoes to last longer
Note, however, that keeping your shoes as "fresh" as possible is as vital as keeping the shoe collection itself. While some may disagree, footwear is an investment.
In fashion, be wise and make sure that what you buy will give you mileage. For a pair of shoes to be considered worth your money, the cost per use has to be low or reasonable enough. Your shoes have to last longer than just one season, so you can reuse them whenever possible.
There are several guidelines for the proper care and maintenance of shoes. We've trimmed them down to six simple rules on how to preserve the appearance and lengthen the life of your footwear. Read on to learn how you can make your shoes last longer.
1. Regularly Clean and Condition Your Shoes
The shoe care product should depend on the shoe material. For example, leather requires a leather conditioner or lotion, while suede requires a special kind of brush and surface protector.
Always remove any dirt from the shoes first before using a shoe care product. There are brands that offer leather cleaners, while others offer complete shoe care solutions packaged as kits that you can easily buy.
If you want something homemade, do not use soap or detergent to clean your shoes! Simply use a moist cloth to remove dirt before you apply a conditioning product. Do this regularly depending on how often you wear your shoes.
Kiwi Select Shoe Care Valet, $46.99 at Amazon
2. Protect Your Shoes From Stains
Shoes made of suede leather, nubuck, and textile require a special kind of surface protection from stains and water. You can easily purchase such protectors and stain repellents online.
Otter Wax Leather Care Kit, $39.95 at Amazon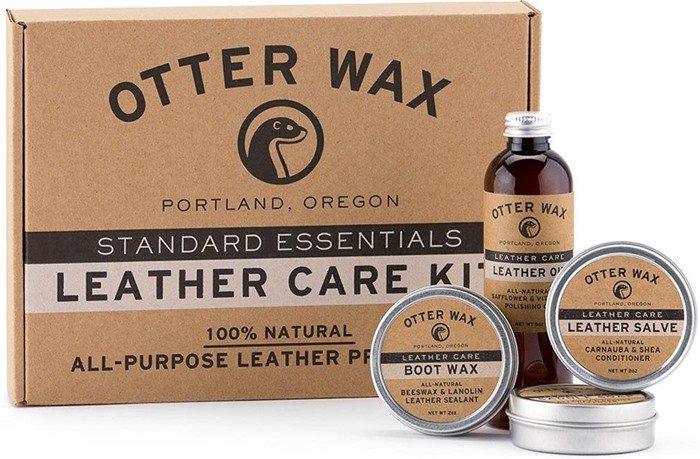 3. Let Your Shoes Breathe
If you want your shoes to last longer, always remember to switch your shoes. Don't use the same pair every day. If you have a shoe fetish, you shouldn't have any problem given the number of pairs you own.
Feet sweat, so it's very important to let your shoes air out completely before wearing them again or before storing them in a closet or a box. Letting them breathe will also help keep the shape intact.
Woodlore Cedar Shoe Rack, $30 at Amazon
Don't use wet shoes. Nor should you store wet shoes in the shoebox or closet. Otherwise, your shoes will develop molds, lose their shape, and deteriorate.
Also, avoid extreme solutions like putting them in an oven or a microwave to dry. Simply place your worn shoes on a rack with no covers, and let them air out. Store them in the closet or box after a few hours.
4. Store Your Shoes Properly
Don't dump your shoes together or pile them on top of each other because they can easily get deformed that way. Store them in their original boxes, or simply use a shoe organizer or a shoe rack to keep them in order.
Enitial Lab Brisk 5-Shelf Shoe Cabinet, $176.72 at Amazon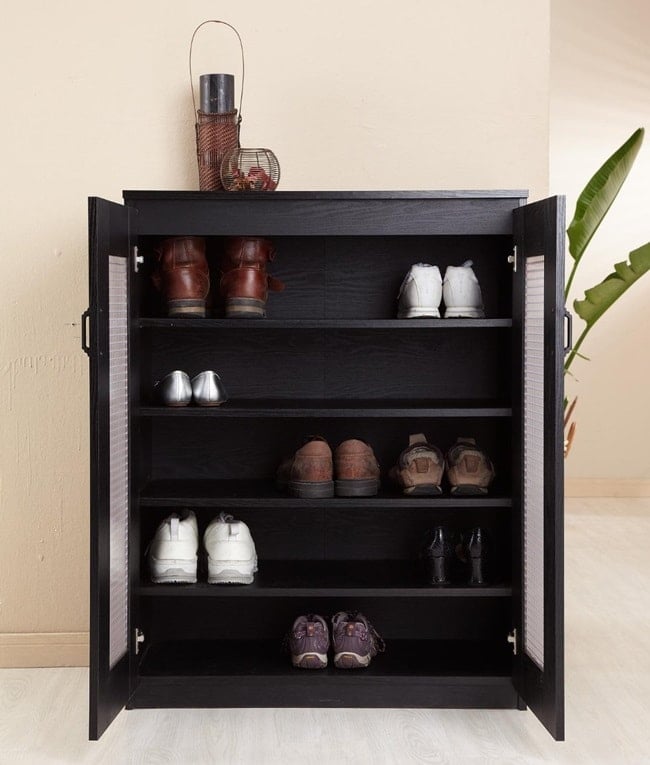 If you store your shoes in a shoe closet, put dehumidifiers and silica gel packets in the cabinet to keep the moisture at bay.
Also, make sure that you store your shoes in a room with controlled temperature. Otherwise, the leather on your shoes could deteriorate and turn brittle. Synthetic leather also has a tendency to crack and peel when exposed to extreme heat or cold.
DAZZ Smart Carousel Shoe Organizer, $15 at Amazon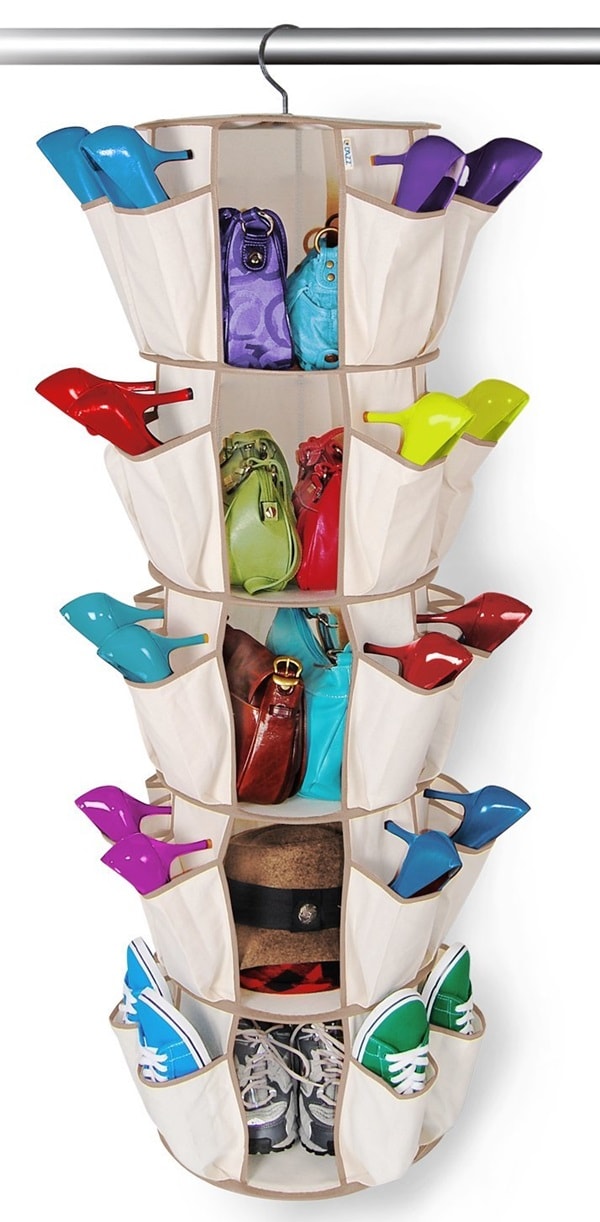 5. Use Shoe Trees and Boot Shapers When Necessary
Shoe trees and boot shapers are helpful tools to maintain the form of your shoes and boots. Those made of cedarwood are the best options because they help control odor and absorb moisture.
Woodlore Boot Shapers, $20 – $50 at Amazon
Cedar Shoe Trees, $19.95 at Nordstrom
6. Take Care of the Heel Counters and Heels
This may not sound like a big deal, but it is. Using a shoe horn will help retain the shape of the heel counters. Deformed shoes are the worst to use because they look worn out and unappealing.
That's why even when traveling, always wrap your shoes in soft material and stuff them with socks to keep them from losing shape while they're inside your luggage.
Shacke 24″ Extra-Long-Handle Shoe Horn, $12.99 at Amazon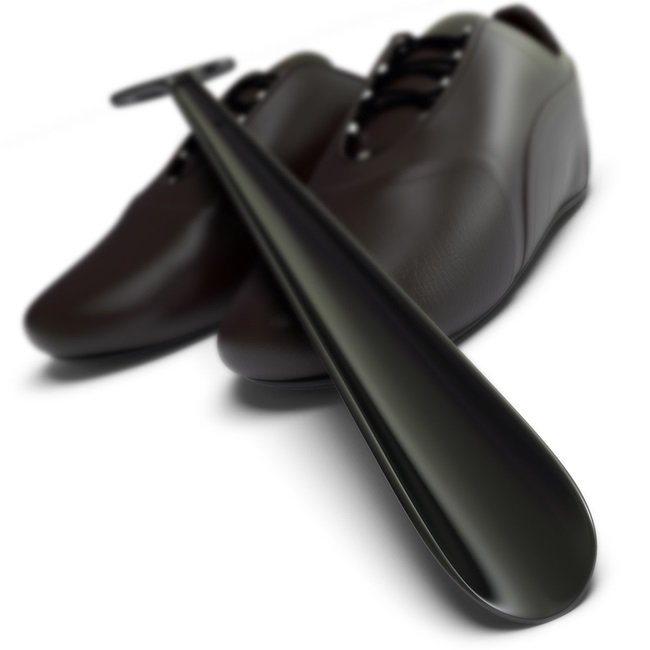 Also, for high-heeled footwear, always ensure that you have a cobbler replace the heel taps (tips of heels) once they've deteriorated to avoid sliding or tripping in your shoes, as well as to keep the (heel) stems from breaking.
You can even use heel protectors if you think your shoes will need them. They're great for walking on cobblestone streets and gravelly paths.
High Heeler Heel Protectors, $10 at Amazon
Credit: WENN