The lovely and muse-worthy Jamie Chung is one of the new faces of cosmetics brand Make Up For Ever.
In MUFE's new campaign — which features the slogan "Be Bold. Be Unexpected. Be You." — Jamie will share the spotlight with transgender model Andreja Pejic.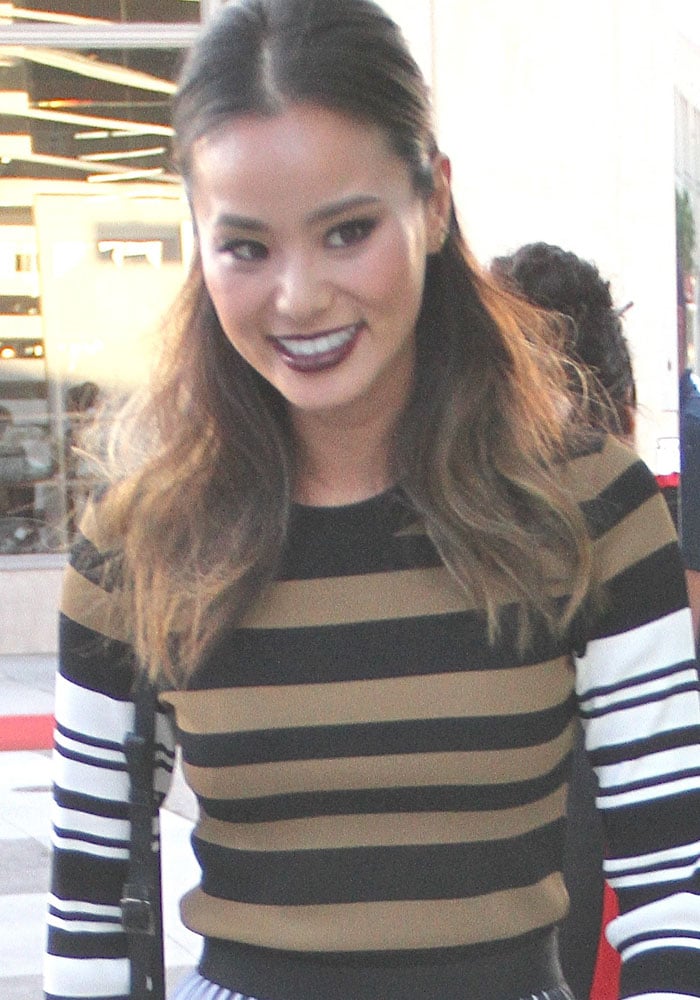 Jamie Chung with sexy burgundy lips attends the Make Up For Ever event held at Sephora in Beverly Hills on August 12, 2015
32-year-old Jamie is known for her unique and impeccable style, as well as her belief that makeup is a great way to promote transformation and individuality.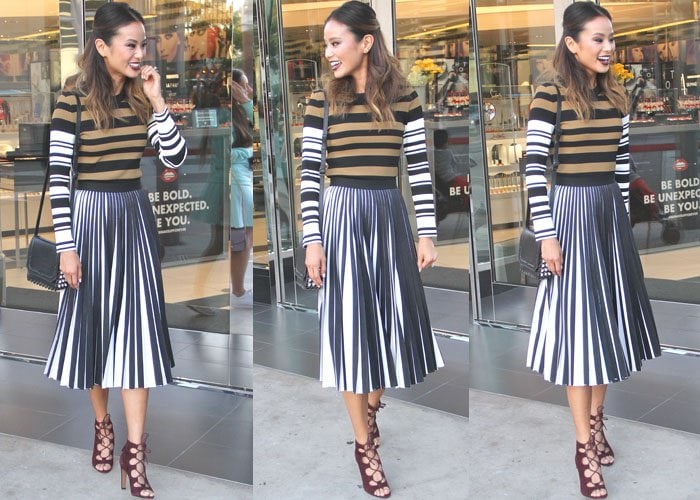 Jamie Chung is all smiles and stripes as she attends a Make Up For Ever event
As an actress and blogger who stands out on social media, we think she'll be a great fit for the campaign.
Jamie was recently photographed enjoying an afternoon with her fans at the Make Up For Ever event held at Sephora in Beverly Hills.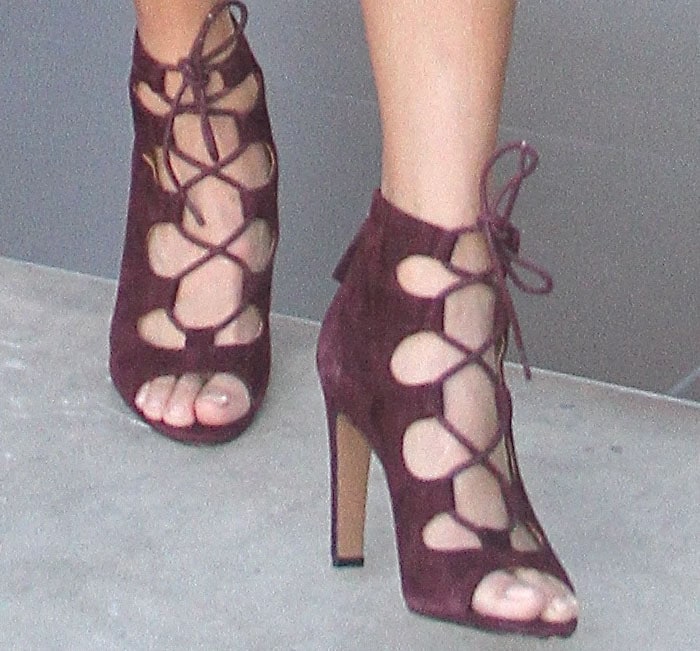 Jamie Chung steps out in her attainable lace-up Topshop shoes
Jamie is always upfront about her style choices, which makes her a very relatable fashion icon.
Not only does she promote practicality by wearing lower-end brands, but she also unashamedly re-wears pieces that she's previously been photographed in.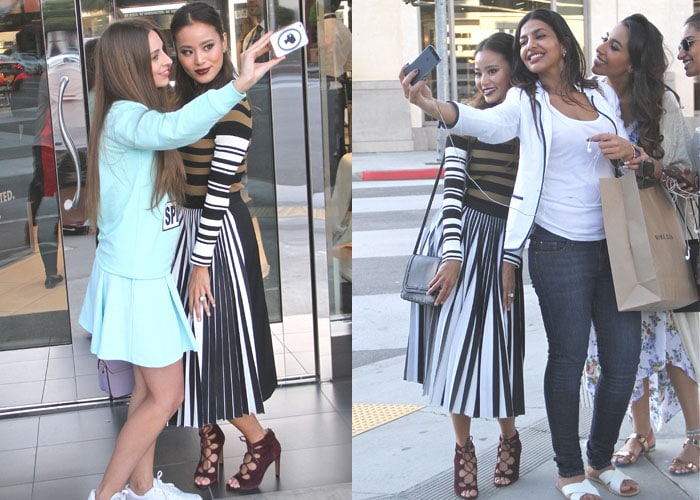 Jamie Chung poses for selfies with fans outside a Sephora storefront
For the MUFE event, Jamie re-wore her Proenza Schouler pleated skirt but gave it a fresh take by coupling it with a Givenchy sweater.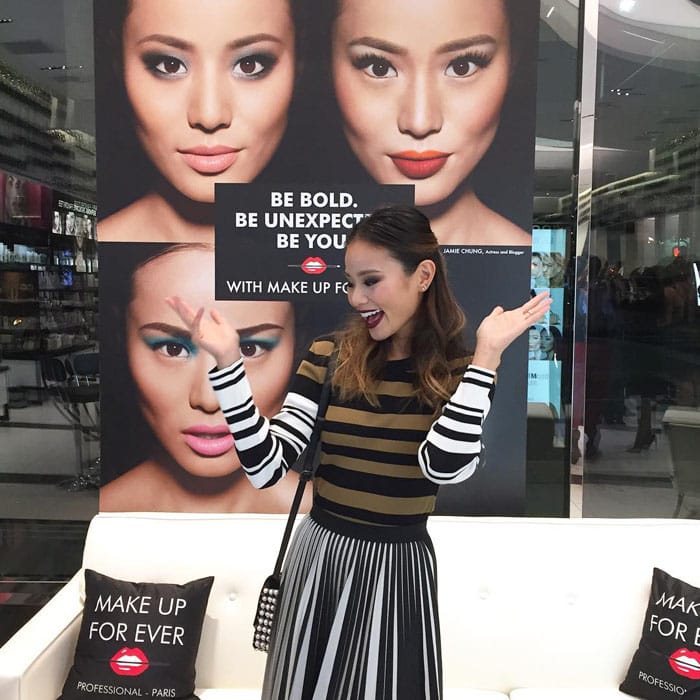 Jamie Chung shows off her heavy makeup by Make Up For Ever and her long dark waves at a promotional event
The actress finished off her eclectic look with a pair of burgundy lace-up shoes from Topshop — which perfectly matched her lip color.
Jamie Chung goes on tour as the new face of Make Up For Ever alongside transgender model Andreja Pejic
Her exact suede lace-ups are no longer available online, but you can check out some of our alternatives below.
Joie Anja Open Toe Sandal, $365
Tabitha Simmons Suede Reed Lace-Up Boots, $895
Alexander McQueen Burgundy Studded Suede Ankle Boots, £735
Credit: Make Up For Ever USA's Youtube Account / Jamie Chung's Instagram / WENN