Jennifer Lawrence is Google's most-searched celebrity of 2014, beating out Kim Kardashian, who just landed on the second spot. Many were speculating that the 24-year-old actress' leaked nude photos were the reason behind this.
Anyway, J.Law has already moved on, and she's keeping herself busy with movie projects.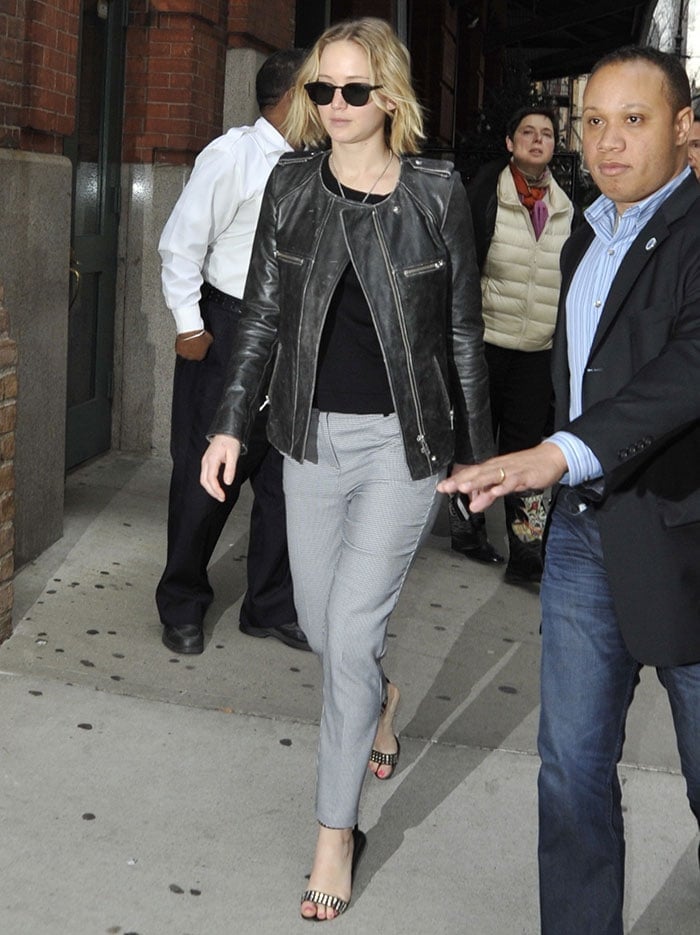 Jennifer Lawrence is Google's most-searched celebrity of 2014
On Wednesday, following the announcement from Google, the 'American Hustle' star was spotted stepping out of her hotel in Manhattan while accompanied by her bodyguards.
She was fierce in an Isabel Marant Etoile leather Bacuri moto jacket, which she wore with a black top and a pair of gray trousers.
Jennifer Lawrence without makeup in a leather Bacuri moto jacket outside her hotel in Manhattan, New York City, on December 17, 2014
Jennifer looked pale, though, as she didn't wear any makeup. Her short blonde hair was also messy and unattractive.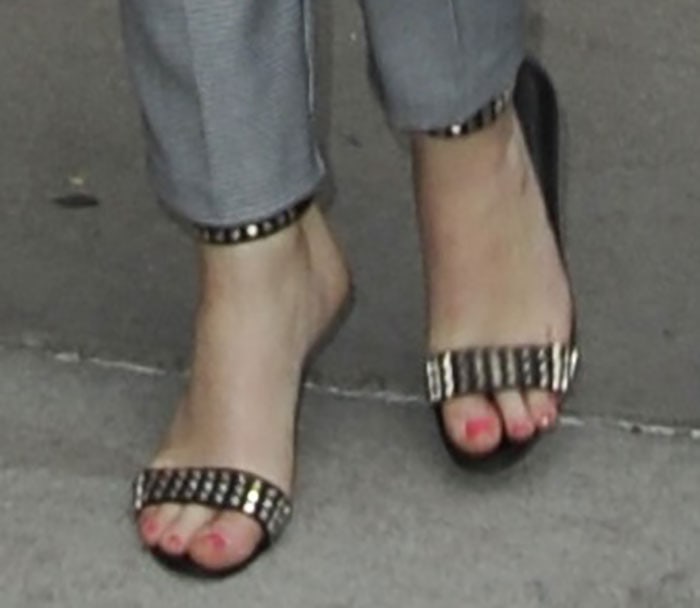 Jennifer Lawrence shows off her feet in fierce studded Rocco sandals by Manolo Blahnik
Instead of choosing a pair of boots to pull off a tough-chic winter look, Jennifer decided to wear those equally fierce studded "Rocco" sandals by Manolo Blahnik. They feature open toes with silver studded toe bands, stud-snap ankle straps, and 3.5-inch heels.
Looks like the actress has already mastered wearing stiletto heels a year after she said that she felt like an ogre in high heels.
Manolo Blahnik Studded Rocco Ankle-Band Sandals, $825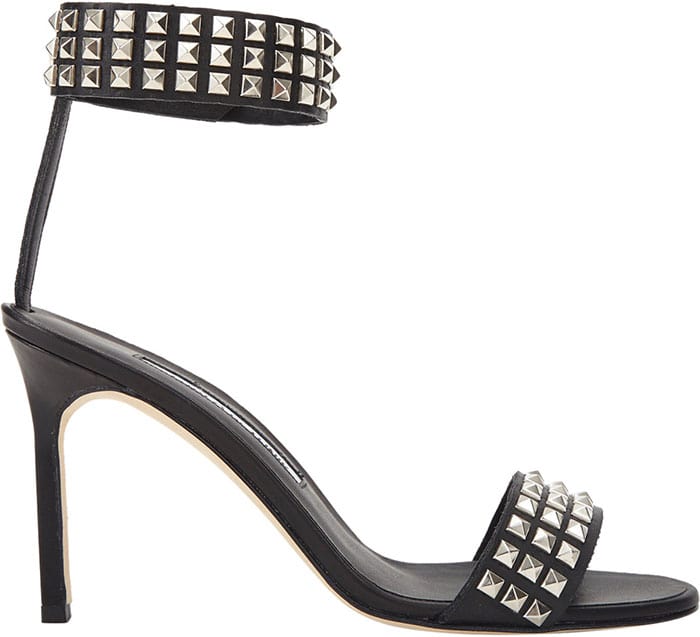 Credit: TNYF / WENN