The COVID-19 pandemic and social restrictions have impacted many relationships today. The increased stress and anxiety brought by the coronavirus have put a strain on even the strongest of partnerships. Conversely, the pandemic has also brought some couples closer together.
Take for example, Ben Affleck and Ana de Armas. The two first sparked romance rumors in March and their relationship has continued to blossom amid the coronavirus pandemic.
Ben Affleck and Ana de Armas walk their dogs around their Venice neighborhood in Los Angeles on July 1, 2020
On Wednesday morning, Ben and Ana were spotted giggling like a pair of love-struck teenagers in Los Angeles.
The couple shared a few laughs while walking their dogs, her Maltese puppy Elvis and his German Shepherd Hutch, around their Venice neighborhood.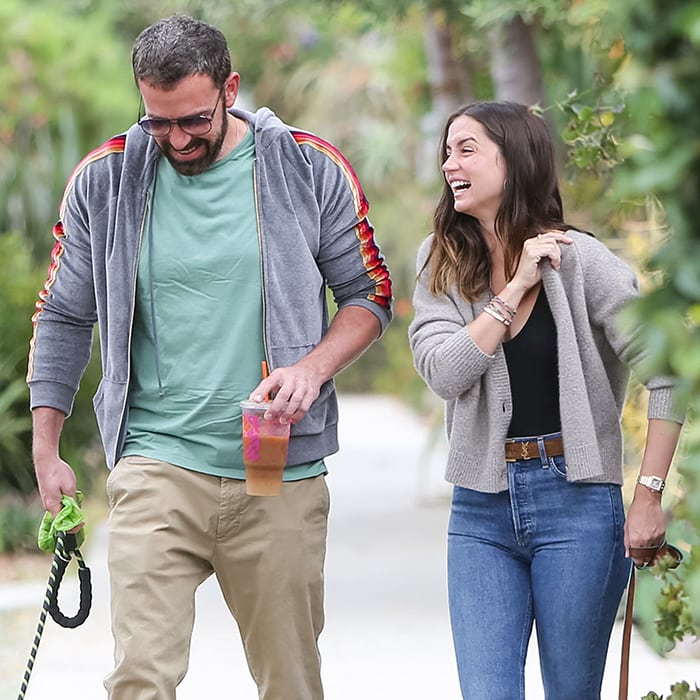 Ben Affleck and Ana de Armas giggle like love-struck teenagers
Ana and her dog, Elvis, will co-star in Blonde, a fictionalized take on the life of Marilyn Monroe that will be released by Netflix in 2021. Elvis portrays Mafia, Marilyn Monroe's loyal companion during her final years.
Named in honor of Sinatra's alleged mafia connections, the Maltese dog was given to her by Frank Sinatra. After Marilyn Monroe's death, Mafia was passed on to Sinatra's secretary
For the morning stroll, Ana put her bombshell figure on display in a fitted black plunging tank top. She slightly covered up her cleavage with a gray Co cashmere cardigan and highlighted her legs in a pair of Citizens of Humanity Rocket high-waist crop skinny jeans.
She also wore a Saint Laurent embellished brown suede belt ($735 at Net-A-Porter) to further accentuate her trimmed figure.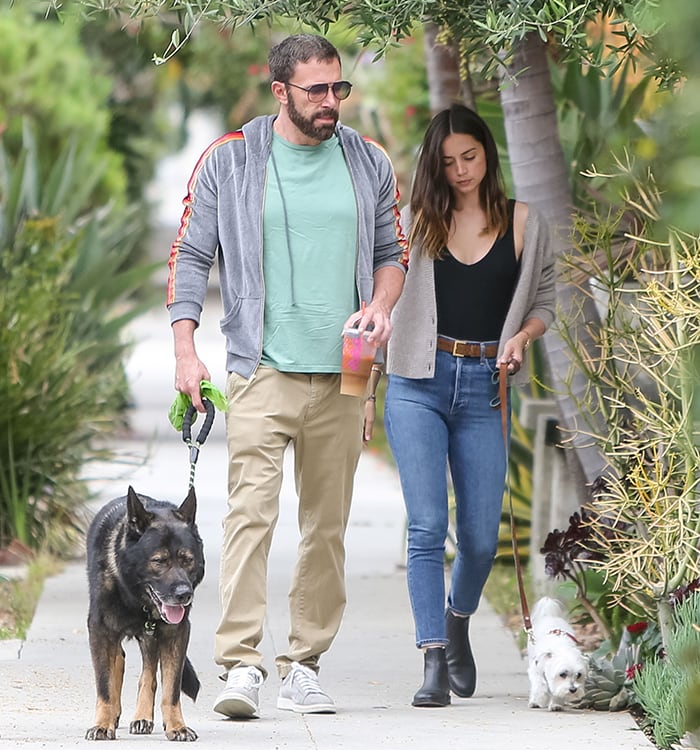 Ana de Armas showcases her figure in a black tank top and a pair of Citizens of Humanity skinny jeans
The 32-year-old actress accessorized her look with her favorite Cartier jewelry. She wore a Cartier Panthere de Cartier watch, a Cartier Love bracelet, and a Cartier Clash de Cartier ring.
Ana de Armas wears minimal makeup with her brunette tresses in loose waves
Wearing her brunette tresses down in loose waves, Ana completed her casual day look with a pair of Common Project Chelsea boots.
This timeless style comes in black leather and features a minimal silhouette with elastic gore insets, a 1-inch heel, and the label's iconic serial number in gold on the outer side.
Ana de Armas teams her casual outfit with Common Projects Chelsea boots
Common Projects Chelsea Boots, $649 at Net-A-Porter and Nordstrom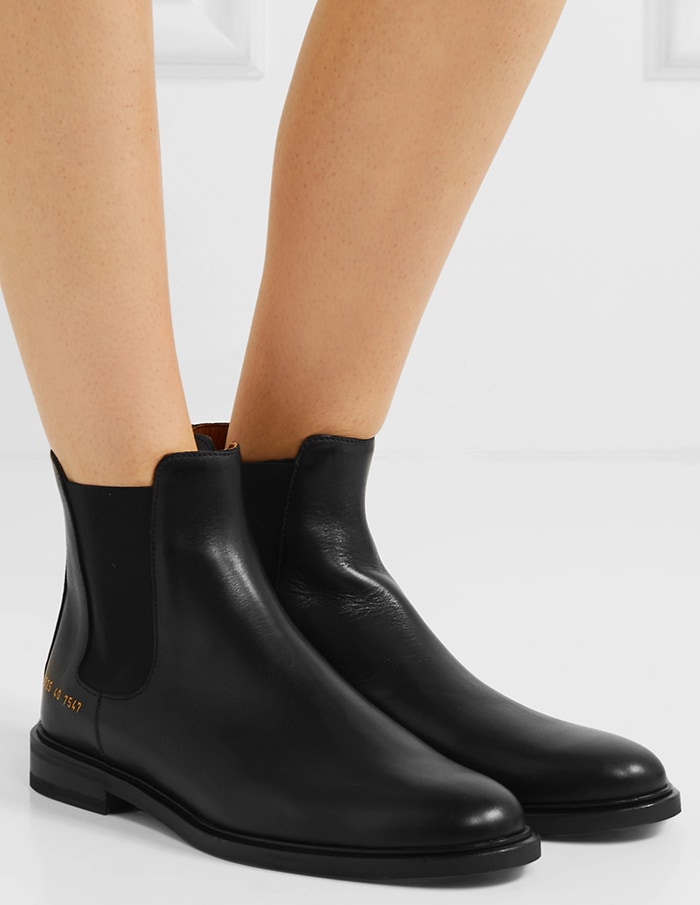 Ben also kept things casual, wearing a gray hooded jacket over a turquoise green t-shirt. He paired his outfit with khaki-colored pants and gray sneakers.
Ben Affleck wears a hooded jacket with turquoise tee and khaki pants
The couple stepped out without any facial covering, defying California Governor Gavin Newsom's mask mandate.
Just this week, several cities in California have announced penalties for violating the order. Santa Monica, West Hollywood, Monterey, and Beverly Hills have started issuing administrative citations for people without masks in public.
Santa Monica has set fines at $100 for a first violation, $250 for second and $500 for a third violation. For businesses, fines start at $500, $750 for second and $1,000 for third.
In West Hollywood, the fine is $250 plus $50-fee for a first offense. Monterey is issuing $100 citations to first-time violators, while Beverly Hills, which started issuing fines in April, has set penalties ranging from $100 to $500.
Credit: Instar / WENN