It's stressful enough for one of us "normal" people to leave a cellphone behind, so we can't imagine what it would be like for a celebrity.
While a lost cellphone means irrecoverable photos, videos, and contact information for everyone, it could also mean a huge PR crisis for a celebrity if the phone — and its contents — ends up in the wrong hands.
Margot Robbie almost succumbed to that disaster when she momentarily left her cellphone behind at the Los Angeles International Airport before a flight to Narita International Airport.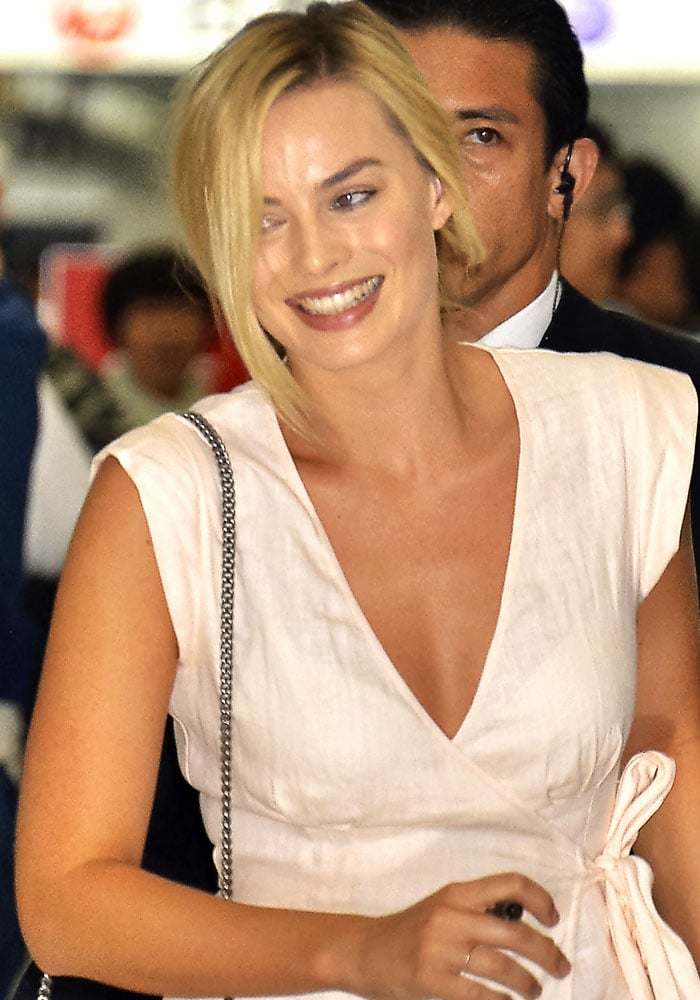 Margot Robbie leaves her hair down as she arrives at Narita Airport on August 24, 2016, in Chiba, Japan (Credit: Kento Nara / Future Image / WENN)
Narita International Airport, a prominent international gateway, is situated in Chiba Prefecture, a region in close proximity to Japan's two largest cities, Tokyo and Yokohama.
Margot chose a feminine outfit for her long trip to the other side of the world, which included the "Parisa" dress from Reformation.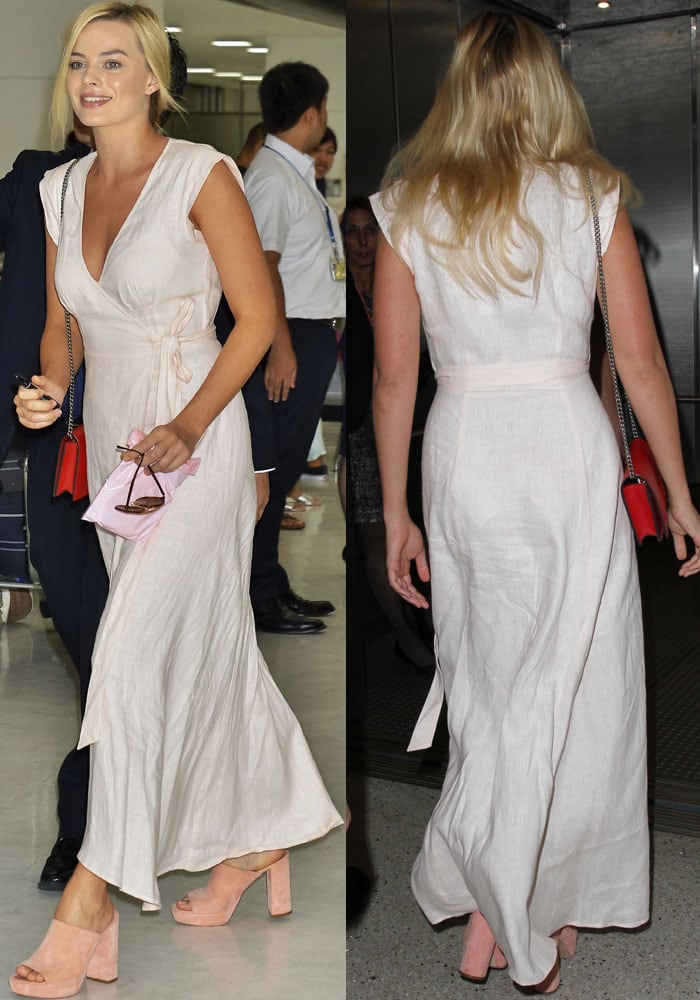 Margot Robbie donning a stunning white wrap-around maxi dress from Reformation, proving that you can bring runway-worthy elegance to your travel attire (Credit: Kento Nara / Future Image / WENN)
The actress amped up on the femininity by adding touches of pink with her Gucci XI mini bag in Hibiscus Red and a pair of peach-toned Ray-Ban sunglasses.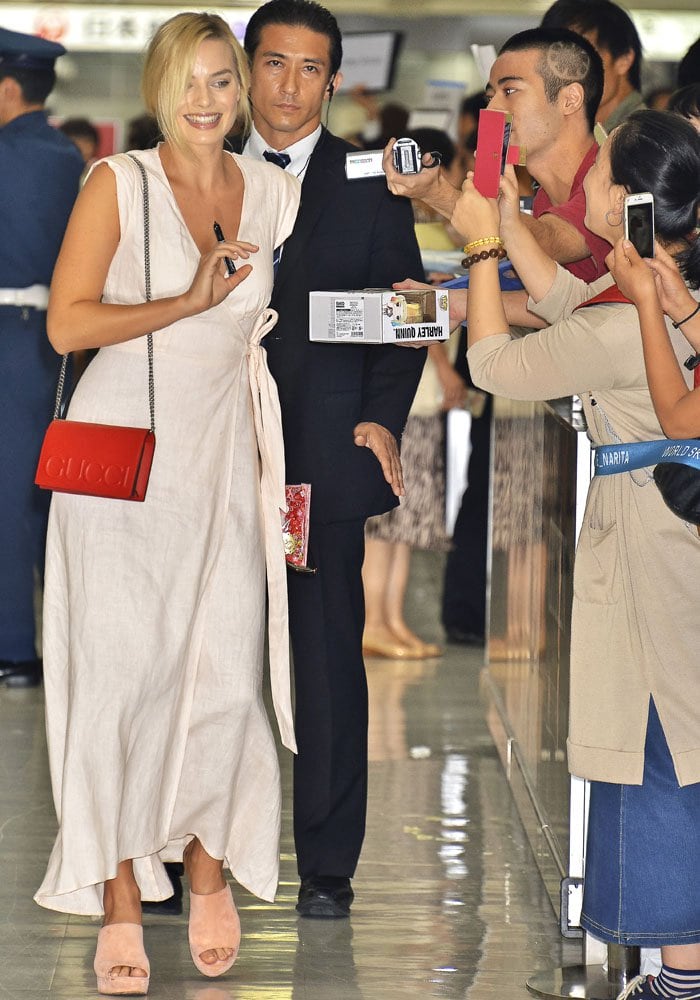 Margot Robbie waves to fans as she arrives at Narita airport in a white Reformation "Parisa" dress (Credit: Kento Nara / Future Image / WENN)
The actress continued the pink theme all the way down to her feet with a salmon-colored pair of suede mules by luxury fashion brand Mansur Gavriel.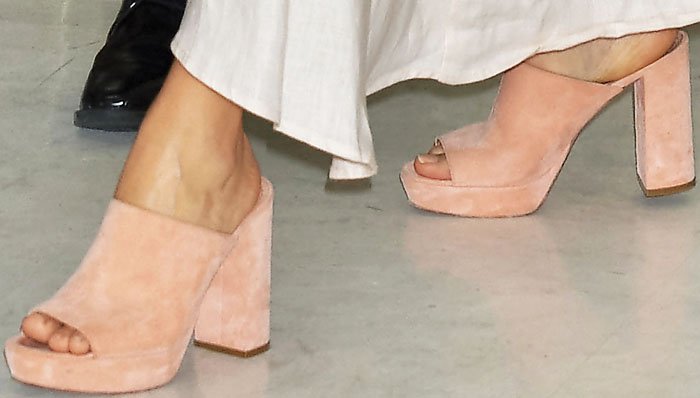 Margot Robbie's feet in suede Mansur Gavriel mules (Credit: Kento Nara / Future Image / WENN)
Luckily for Margot, her cellphone and Mon Purse monogrammed iPhone case made it to Japan.
The actress was seen entering her vehicle at LAX, oblivious to her missing phone. Shortly after, a man — we're guessing the chauffeur of Margot's car — was seen running after her, thrusting her cellphone into her hand.
While in Japan, Margot got to experience making mochi. It's good that she still had her phone to share this precious gem with her fans.
Below is a lower-heeled version of Margot's Mansur Gavriel suede mules:
Mansur Gavriel Suede Mule Sandals, $475