Almost anyone who went to a university or lived with a roommate post-college probably has a nightmare story to tell in the future. While most roommate stories are somewhat tame, Margot Robbie has a story that's a little… different.
Margot recently stopped by for an episode of  "LIVE with Kelly," on which, she promoted her latest films, "Suicide Squad" and "The Legend of Tarzan." Margot also gave us a little bit of fun insight into her personal experiences.
Margot was spotted making her way back to the hotel after the interview in Manhattan.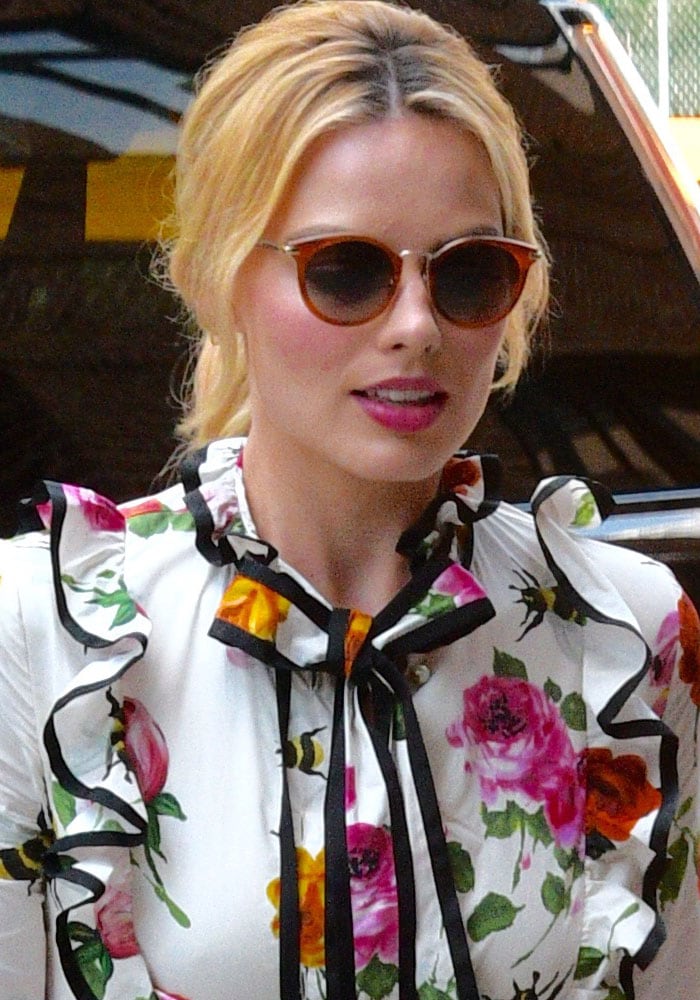 Margot Robbie retuning to her hotel in Manhattan on July 28, 2016
Margot has been repping Gucci a lot for her PR run and this time was certainly no exception. The actress wore a gorgeous ruffled floral dress with black piping, which she paired with the "GG Marmont" leather bag and the big cat-embellished leather platform pumps — all from Gucci.
The only piece that deviated from the brand was her Jimmy Choo sunglasses.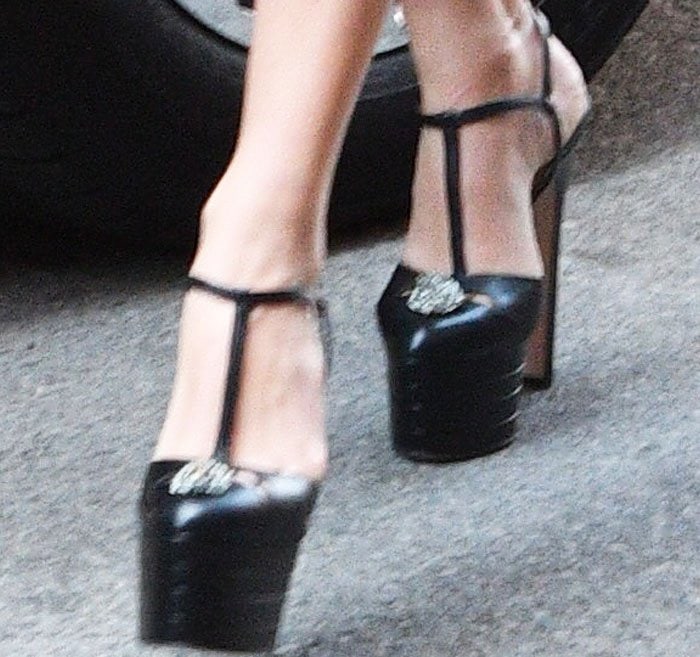 Margot arrives back at her hotel in a pair of embellished Gucci leather platform pumps
Gucci baby: Margot reps another gorgeous Gucci dress
Margot said that she once came home to a party after traveling outside of the country. After going to her room to change, she discovered that a drunken friend accidentally spilled vodka on her passport and tried to dry it out in the microwave.
Needless to say, it made her airport encounters a hassle.
Grab Margot's embellished platform pumps at Gucci.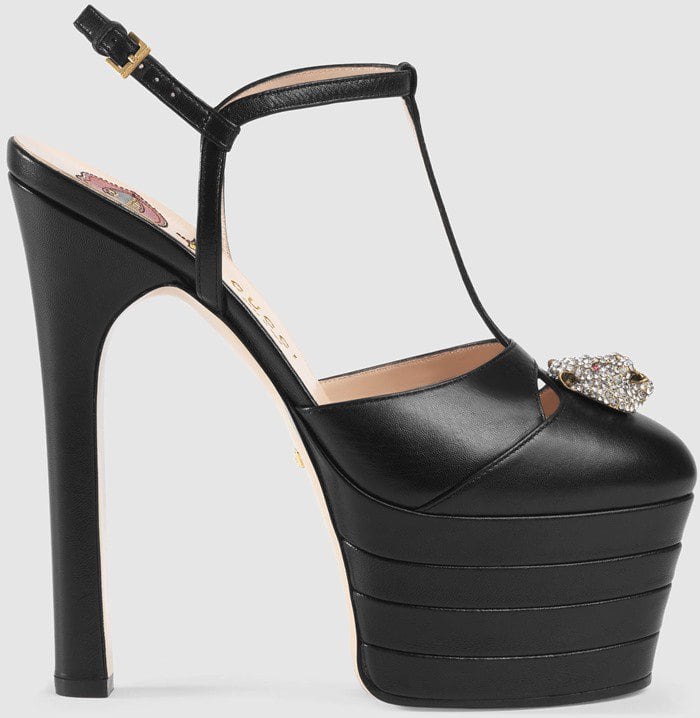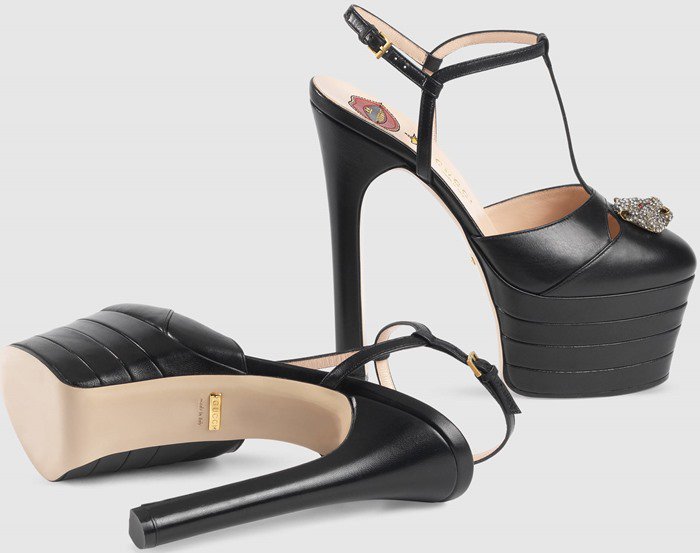 Gucci Black Leather Platform Pumps from the Spring 2016 Collection, $1,200 at Gucci
Credit: TNYF / WENN