Hollywood stylists are paid to do one thing: Magic. While most actresses are genetically blessed, the addition of a glam squad never hurt anyone. In Marion Cotillard's case, her squad was able to help disguise a growing baby bump.
Marion arrived at the Madrid photo call for her latest film, "Assassin's Creed," looking anything but pregnant.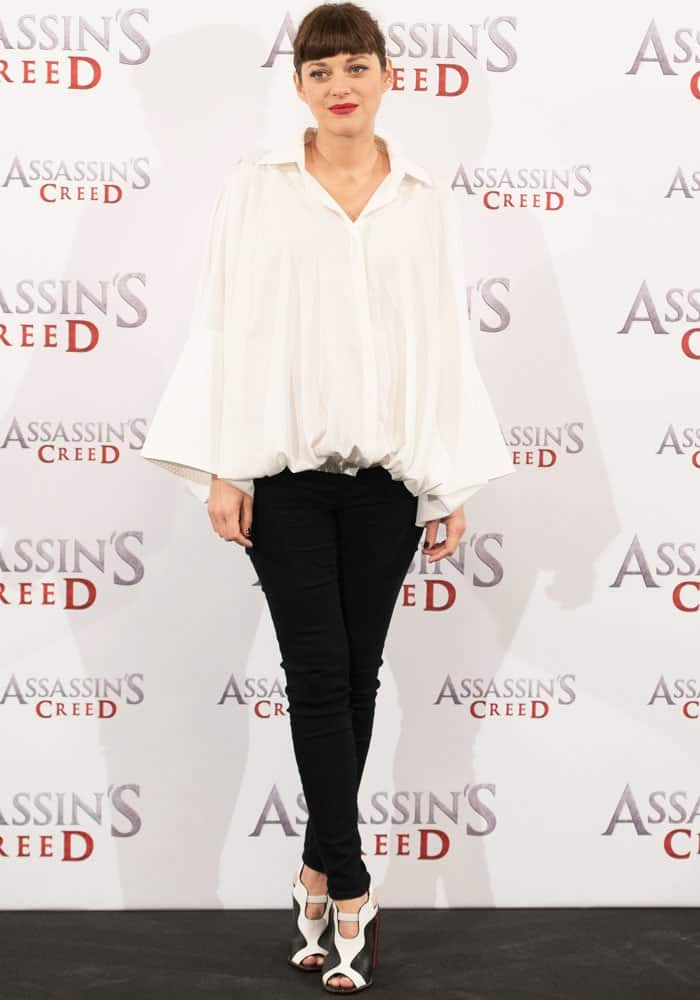 Marion Cotillard at the "Assassin's Creed" photocall held at the Villa Magna Hotel in Madrid, Spain on December 7, 2016
Marion's stylist used magic to hide her baby bump underneath a billowy flared shirt by Area. Normally, billowy tops make even non-pregnant women seem like they're expecting, but this particular draped design from Area is quite flattering.
The actress paired her top with black jeans from J Brand, earrings from Maria Black and a pair of two-tone booties from Proenza Schouler.
Marion looks chic in a pair of Proenza Schouler booties
We're sure Marion is proud of her growing belly, but also perhaps had her reasons for covering up. Whatever the case, we think she successfully met her goal.
Marion's controversial co-star Brad Pitt was nowhere to be found that night. The two were previously linked following Brad Pitt and Angelina Jolie's divorce announcement.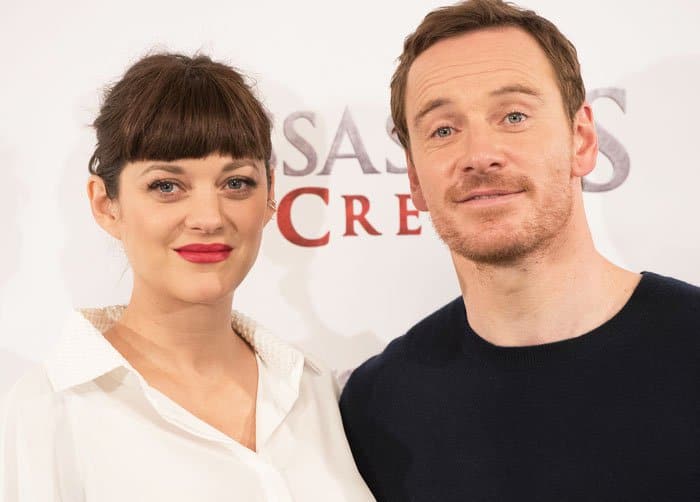 No Brad Pitt here: Marion shares a photo with her co-star Michael Fassbender
Shop Marion's gorgeous Proenza Schouler booties at Forzieri.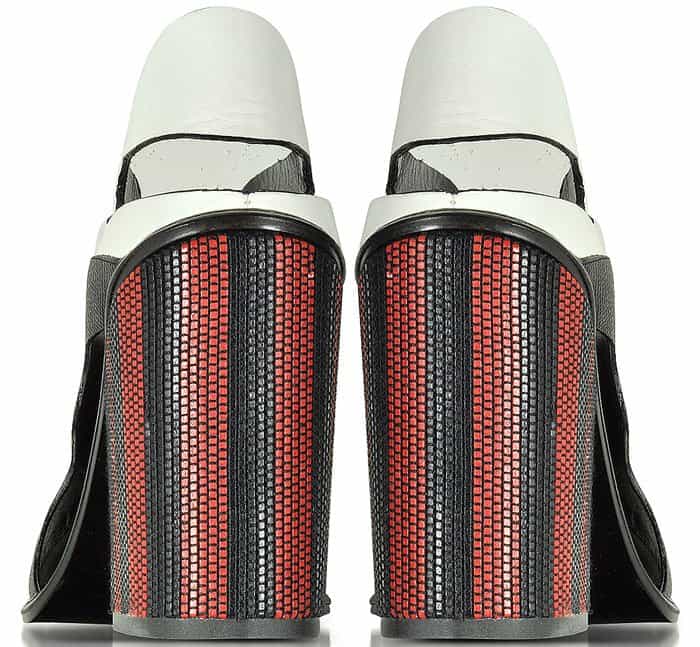 Proenza Schouler Color Block High Heeled Sandals, $820 at Forzieri
Credit: Sean Thornton / WENN