Mary Katrantzou is one of Greece's leading fashion designers. After studying for a short time in the United States, Katrantzou transferred to London and launched her eponymous brand at London Fashion Week.
The brand has collaborated with household names like Topshop and Longchamp for sell-out collections. Mary Katrantzou has earned the nickname 'Queen of Prints' with every collection having its unique print story.
Mary Katrantzou is one of Greece's famous fashion designers, earning the nickname Queen of Prints as each of her collections features a unique print story (Credit: Gary Mitchell / IPA / INSTARimages)
Katrantzou is famous for its hyper-realistic prints and has recently launched its couture category, creating whimsical designs that embrace elegant femininity.
We've spotted everyone from Karolina Kurkova to Kiernan Shipka and Kerry Washington wearing Mary Katrantzou pieces.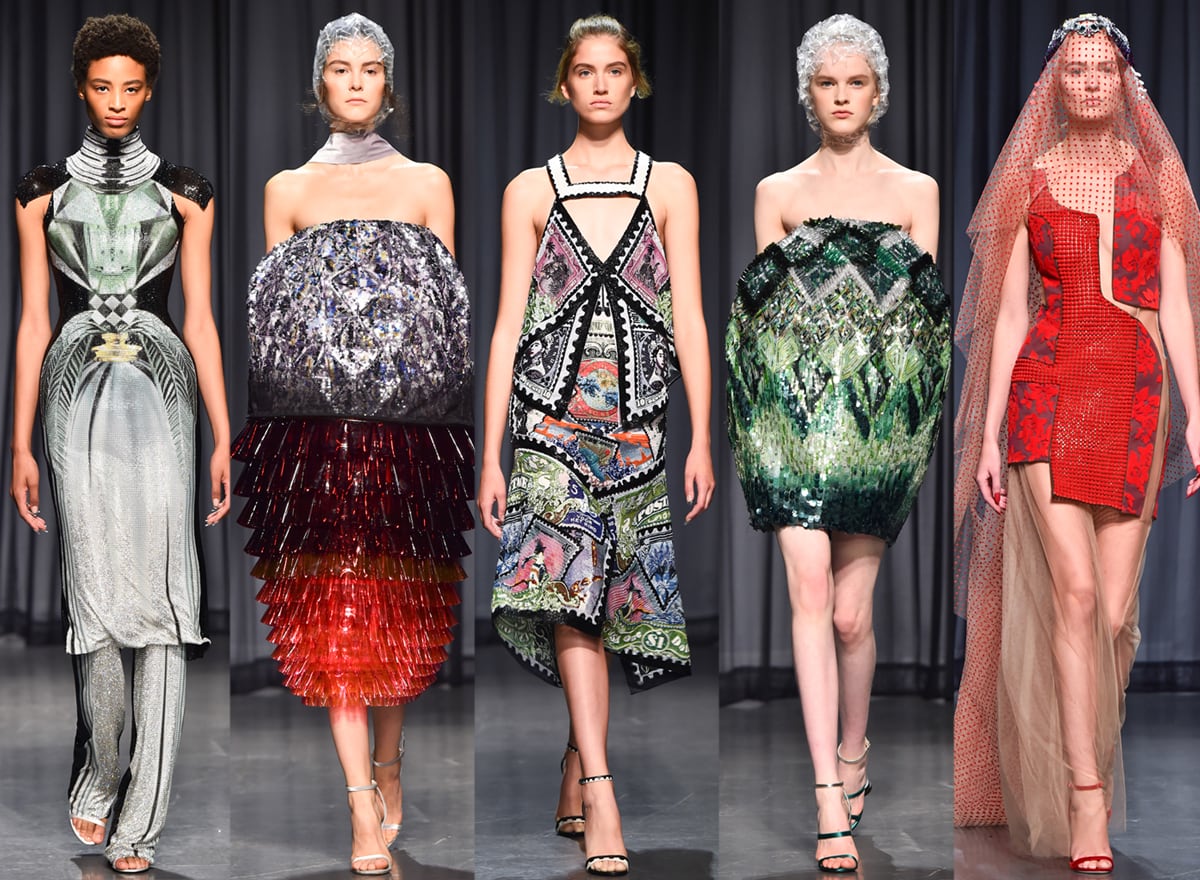 Mary Katrantzou is famous for her hyper-realistic prints and feminine, whimsical designs (Credit: PA Images / INSTARimages)
We're sharing everything you need to know about Mary Katrantzou and answering the most popular questions about the brand.
Who is Mary Katrantzou?
Mary Katrantzou was born in Athens to a creative family. Her mother was an interior designer, while her father was a textile engineer.
She studied architecture at the Rhode Island School of Design before transferring to the Central Saint Martins College of Art and Design in London for her bachelor's and master's degrees.
She began with a focus on interior prints before switching to fashion prints. Katrantzou opened the Saint Martins MA Fashion Show at London Fashion Week in 2008, with her collection being nominated for the Harrods and L'Oreal Professional Awards.
Born in Athens, Mary Katrantzou studied architecture before shifting to Textile design and later earning an MA in Fashion (Credit: PA Images / INSTARimages)
This 2008 collection established her design aesthetic of oversized jewelry and illusion prints. Her debut pret-a-porter collection was shown at London Fashion Week in 2008, with her first ready-to-wear collection coming out for Autumn/Winter 2009.
Mary Katrantzou presented her first couture collection in Athens in 2019 with her Spring/Summer 2020 collection.
She made headlines for presenting the fashion show in the Temple of Poseidon. The show was hosted to celebrate three decades of ELPIDA, a charity that supports children suffering from cancer.
Mary Katrantzou's fashion show during London Fashion Week in 2018 (Credit: PA Images / INSTARimages)
Katrantzou has styled celebrities from Willow Shields to Saoirse Ronan , Reese Witherspoon, and Kaley Cuoco.
She married in 2021 before welcoming her son, Michael, in 2022. Crown Prince Pavlos of Greece is her son's godfather, and Katrantzou's Instagram features photos with the royal couple.
Princess Marie-Chantal wore a bespoke Mary Katrantzou dress to the wedding of Princess Nina to Prince Philippos of Greece and Denmark.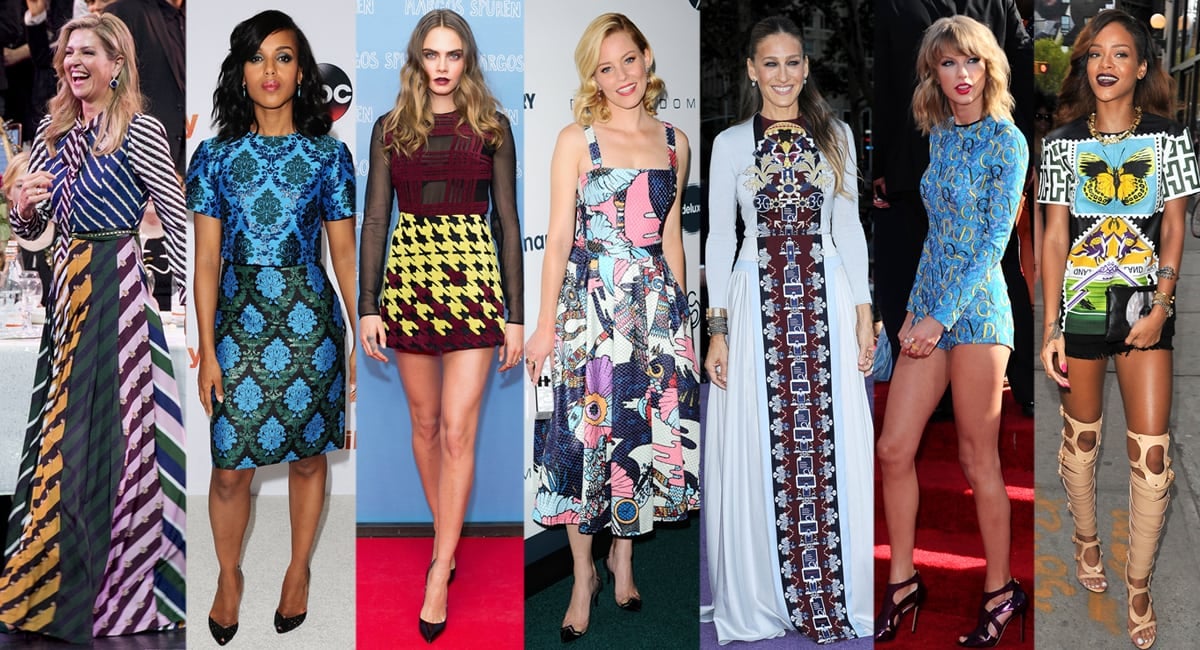 Queen Maxima of The Netherlands, actresses Kerry Washington, Cara Delevingne, Elizabeth Banks, and Sarah Jessica Parker, and singers Taylor Swift and Rihanna wearing Mary Katrantzou gowns and dresses (Credit: Patrick van Katwijk / picture-alliance / Cover Images / Bill Davila / Sara De Boer / James Coldrey / Humberto Carreno / Kyle Rover / Javier Mateo / startraksphoto)
What is Mary Katrantzou Known For?
As the Queen of Prints, Mary Katrantzou is known for playing with contrasting aesthetics and mixing artisanship and technology to create opulent designs.
The brand is synonymous with its artistic, bold, feminine, and innovative designs.
Mary Katrantzou is known for its feminine silhouettes and artistic, bold, and opulent designs
The brand is available internationally at some of the most popular luxury department stores.
Mary Katrantzou has collaborated with several popular brands, including Topshop in 2011 and Longchamp in 2012 for capsule collections. The brand has a long-term collaboration with Adidas for clothing and footwear.
Other collaborations include capsule ranges with Victoria's Secret and Moncler. Katrantzou has also designed for the Paris Opera and the Greek National Opera. The brand has hosted two solo exhibitions on its signature designs. Katrantzou's latest collaboration is with the UK high-street brand Lipsy.
View this post on Instagram

Mary Katrantzou celebrated the brand's 10th anniversary with a special showcase at London Fashion Week, focusing on the brand's synonymous vivid prints. Katrantzou won the Swiss Textiles Award in 2010, the year after Alexander Wang won.
She was also awarded the British Fashion Award for Emerging Talent in womenswear and the Young Designer of the Year at the Elle Style Awards in 2011 and 2012, respectively.
Katrantzou was also awarded the 2015 BFA/Vogue Designer Fashion Fund Award and the 2015 British Fashion Award for New Establishment. She was also named Vogue India's Designer of the Decade for the '00s in 2019.
Mary Katrantzou has earned several accolades, including Glamour Designer of the Year in 2015 (Credit: Ian West / PA Images / Startraksphoto)
Ownership of Mary Katrantzou
Mary Katrantzou sold a minority stake in the brand in 2017 to Yu Capital, the investment division of the Hong Kong-based Yu Holdings. The investment group's ambition is to treat the brand as a bridge between Western brands and Chinese consumers.
This investment has enabled Mary Katrantzou to expand into China and develop its couture collection. The purchase was led by Wendy Yu, the daughter of Chinese billionaire Jingyuan Yu.
She had previously invested in ASAP54, now known as 'Fashion Concierge,' and Bottletop prior to purchasing a minority stake in Katrantzou's brand.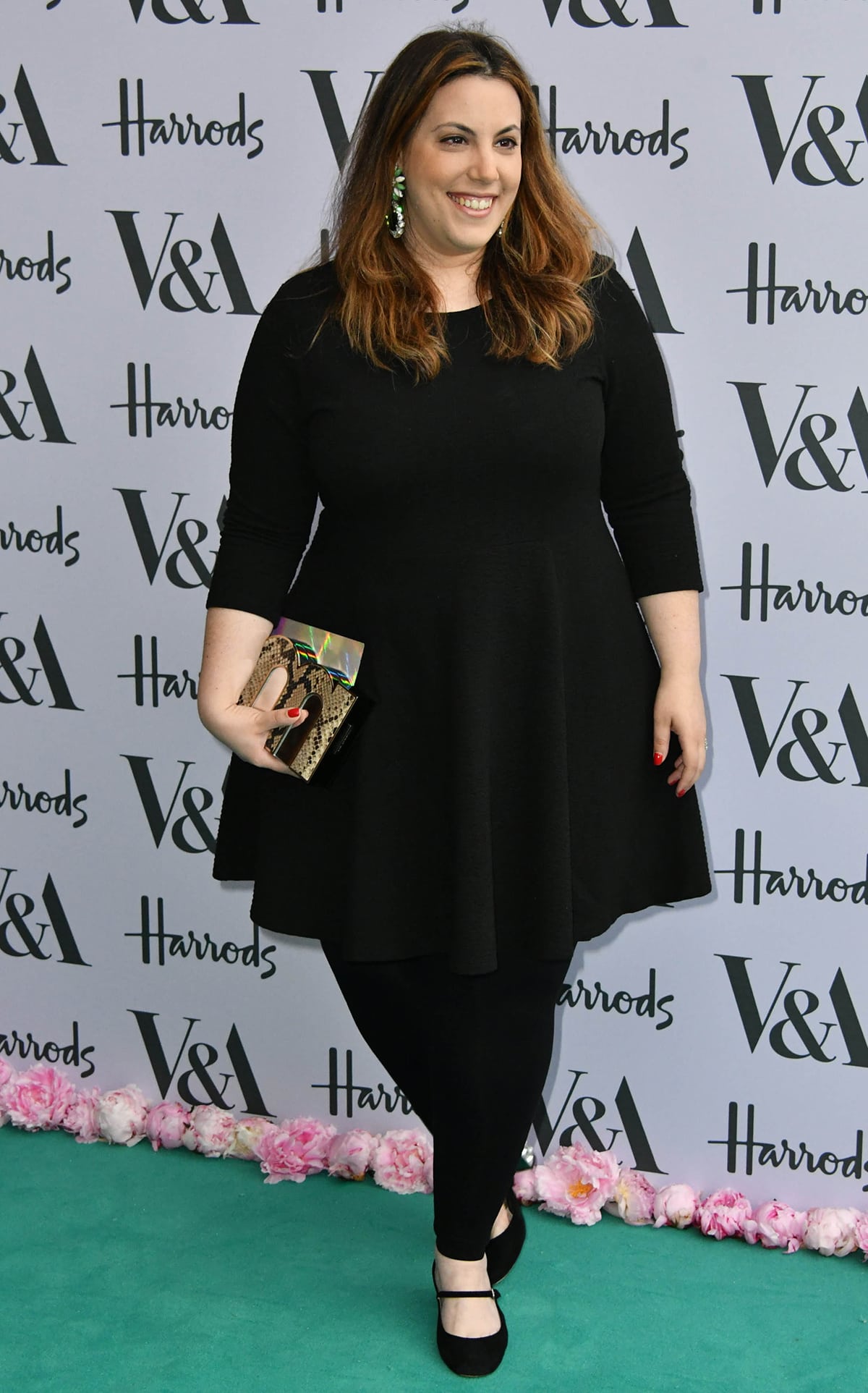 In 2017, Mary Katrantzou sold a minority stake in the brand to Yu Capital but she continues to be the lead designer for her namesake label (Credit: Nils Jorgensen / startraksphoto)
Katrantzou continues to be the brand's lead designer and has built her public profile with over 830,000 followers on Instagram. She's now one of Greece's most notable contemporary fashion designers.
Where to Find Mary Katrantzou Stores
Mary Katrantzou is available in over 200 stores worldwide, including many luxury department stores.
The brand has a presence in almost 50 countries and is available through luxury e-commerce stores, including Farfetch and Matches Fashion.
The brand offers an innovative 'try at home' service for customers in London, allowing you to have pieces delivered to try on in the comfort of your own home before purchasing. Mary Katrantzou does not currently have a flagship store. You can explore the brand's range of authorized stockists on its official website.
How to Pronounce Mary Katrantzou
Mary Katrantzou is pronounced as "Mary Cat-RANT-zoo".
Where are Mary Katrantzou Products Made?
Mary Katrantzou products are primarily made in Europe, with some products carrying a 'Made in Italy' label, while earlier pieces were made in the UK.
The brand does not list the manufacturing location of its productions on its official website.
How Expensive is Mary Katrantzou?
Mary Katrantzou is a mid-tier luxury fashion brand with dresses from its newest collection ranging from $900 to $3,500. You can expect to pay several thousand dollars over this price for its couture collection.
You can find Mary Katrantzou available on sale at the end of each season, making it an ideal way to grab a luxury piece at a more attainable price point.
Look out for Mary Katrantzou's sales on luxury e-commerce websites like Farfetch and Mytheresa.
Mary Katrantzou is a mid-tier fashion label with dresses ranging from $900 to $3,500
Wear your heart on your sleeve by exploring Mary Katrantzou's kaleidoscopic prints and couture collections. It's a brand you want to know as it becomes a Royal favorite and a red-carpet regular.