The young actor Mason Thames received much recognition for his scene-stealing portrayal in the suspense film The Black Phone, which also starred award-winning actor Ethan Hawke and the promising Madeleine McGraw.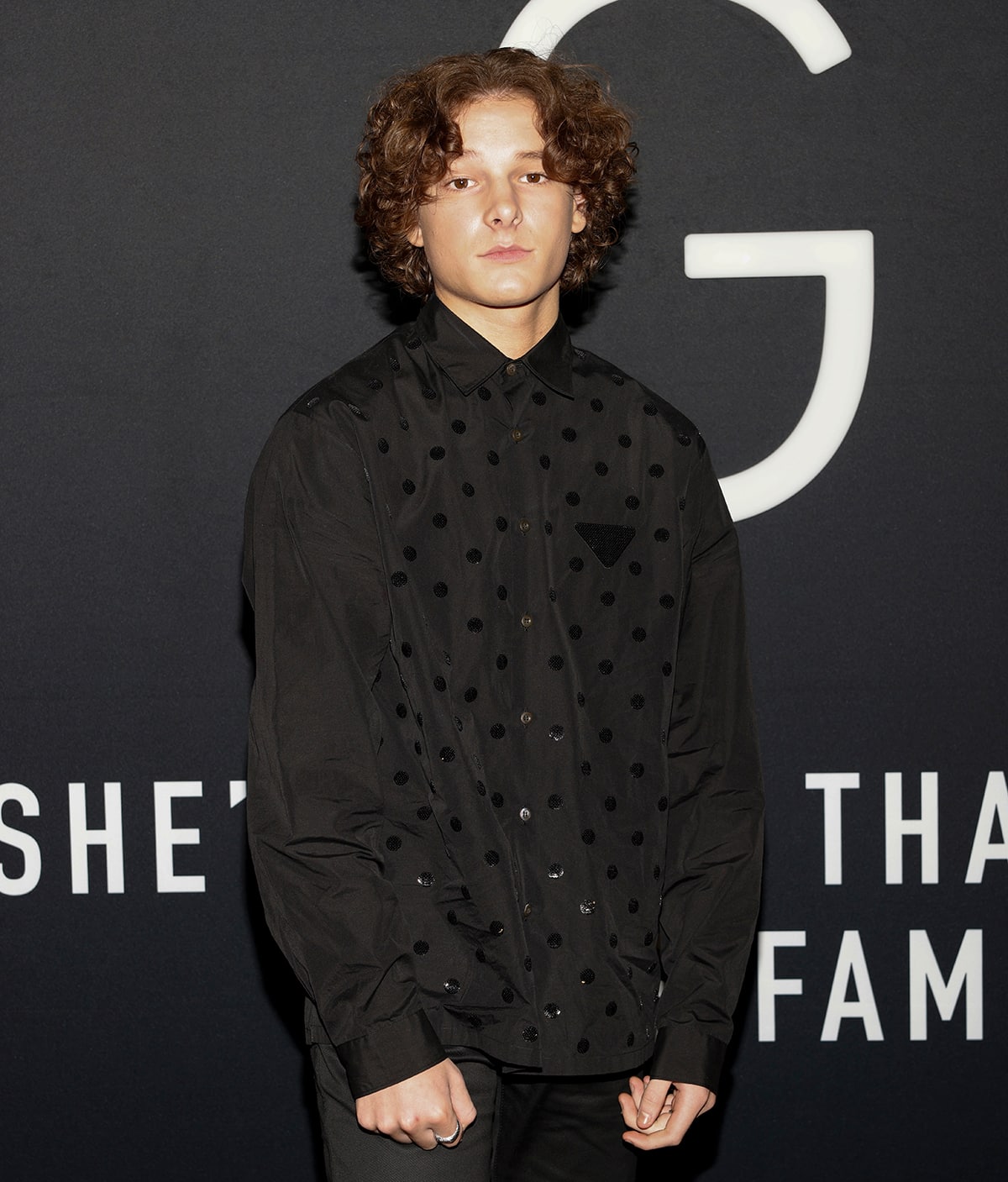 Young actor Mason Thames, pictured at the M3GAN premiere on December 7, 2022, has received much recognition for starring alongside Ethan Hawke in The Black Phone (Credit: Ovidiu Hrubaru / Shutterstock)
Mason Thames, at the tender age of 15, has already established himself as a budding artist to watch. Born on July 10, 2007, he will turn 16 on July 10, 2023.
Here is a rundown of the young star's background in case you want to get to know him better.
Mason Thames' Breakthrough In "The Black Phone"
In 2021, he appeared in the Universal film "The Black Phone," acting in the role of Finney Blake, a timid but brilliant 13-year-old kid imprisoned in a sealed basement by a vicious, disguised killer, portrayed by the four-time Oscar nominee Ethan Hawke.
After a wall phone started ringing for no apparent reason, Finney learned that he was being haunted by the killer's former victims, all of whom were determined to protect him from the same fate they suffered at the hands of the killer.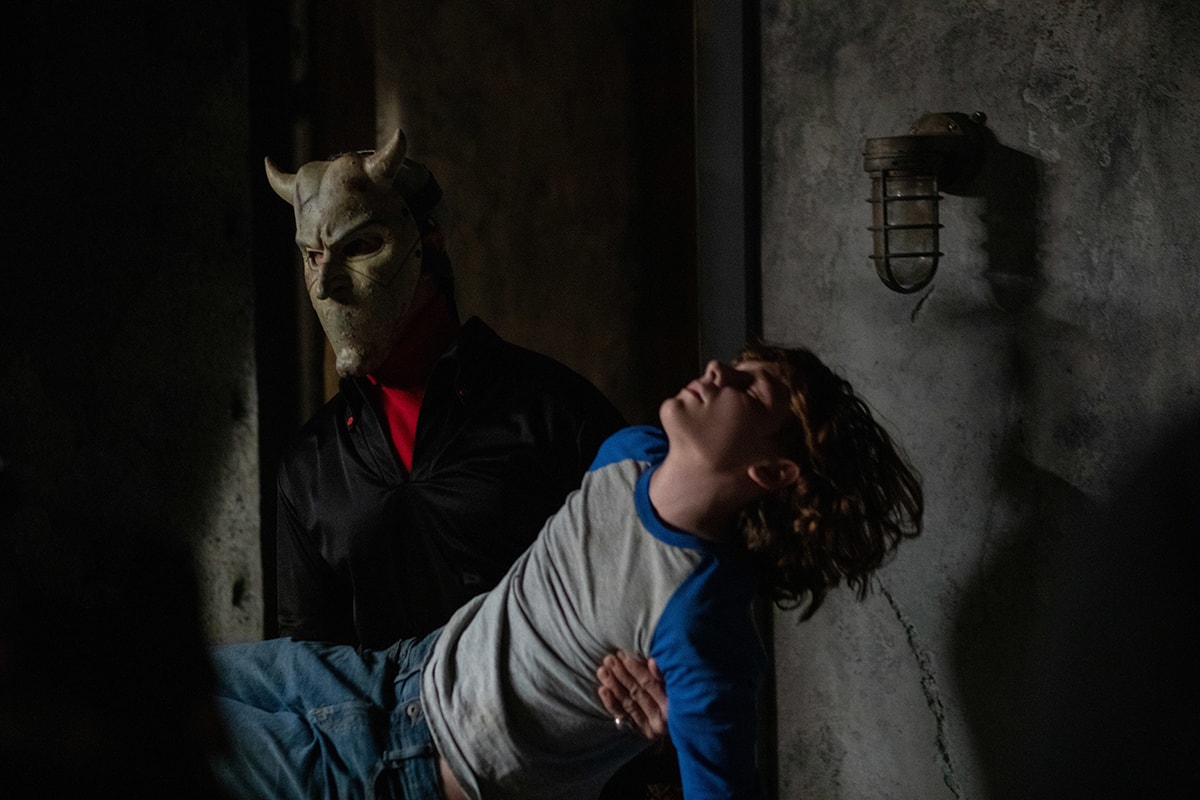 Mason Thames made his breakthrough in the coming-of-age supernatural horror film The Black Phone with Ethan Hawke (Credit: Universal Pictures)
In the Scott Derrickson-directed retro-horror picture set in the 1970s, the 5 feet 7 inches (1.70m) tall actor displayed a remarkable blend of fragility, energy, and determination.
His success in landing the part in "The Black Phone" was detailed in an interview with The Hollywood Reporter.
He said, "It was when the pandemic first hit, so this was my first Zoom audition. It was quite weird, and we had bad Wi-Fi. I'd say a line, and it would take a few seconds for them to say something back. It got a bit awkward. Eventually, I got a callback."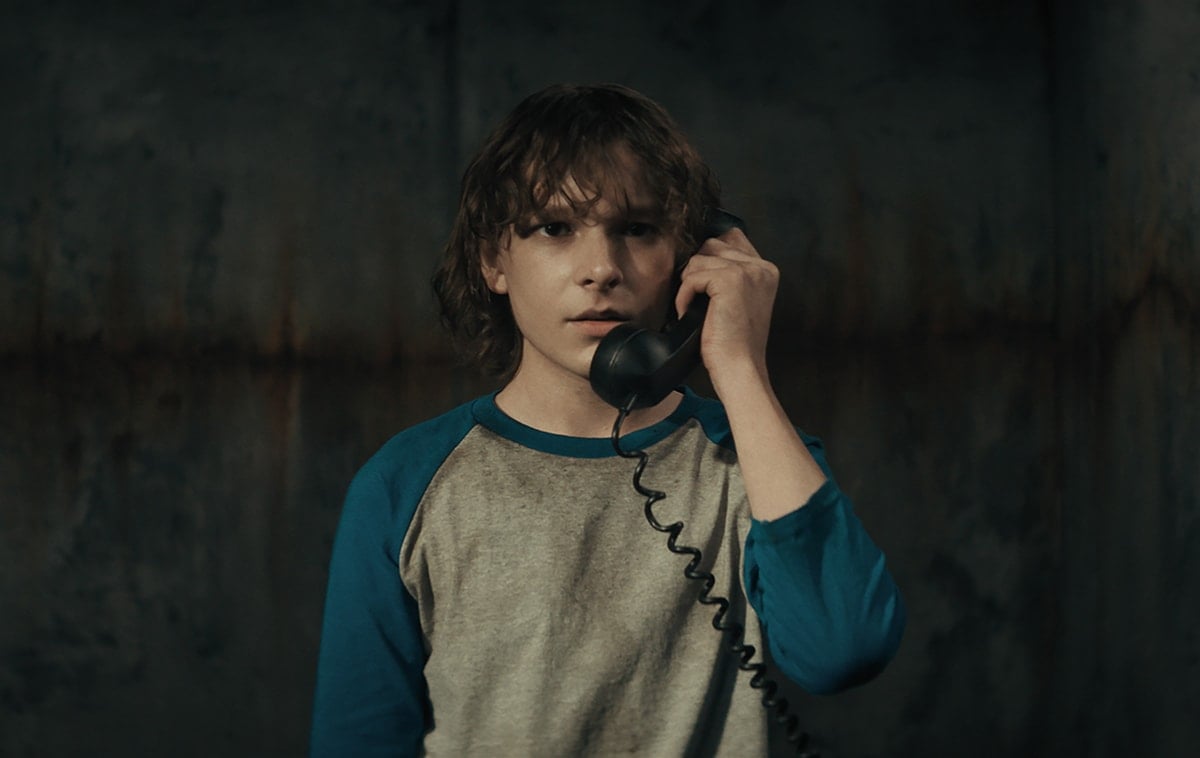 Mason Thames revealed auditioning for The Black Phone via Zoom (Credit: Universal Pictures)
When asked about his experience filming a horror movie, he said, "It's so much fun," and it didn't scare him at all.
He also commended Hawke's performance and said, "And Ethan's performance is so great, so my inner self was kind of smiling at it. One time, Scott had to literally look at me and say, 'Mason, stop smiling.'"
Mason Thames has had a few previous appearances in cinema before The Black Phone, but this is his first significant role in a full-length film. Thames was able to advance in his career because of the part.
Mason Thames commended Ethan Hawke's performance in The Black Phone as The Grabber, a psychotic child kidnapper and serial killer (Credit: Universal Pictures)
What's Next For Mason Thames?
The Dallas native, born on July 10, 2007, began acting at 11, although his enthusiasm for performing developed at a young age while pursuing ballet. He traveled the world for four years as the youngest part of a professional ballet company after being chosen to dance with them.
Mason Thames' acting debut was when he appeared on the small screen as Danny Stevens in multiple episodes of the AppleTV+ original series "For All Mankind" in 2019.
Additionally, he got the part of Robbie Knievel, the brave son of the famed stuntman, in the Netflix limited series "Evel" opposite Milo Ventimiglia from This Is Us and Gilmore Girls. Sadly, production was halted in 2020 because of the epidemic.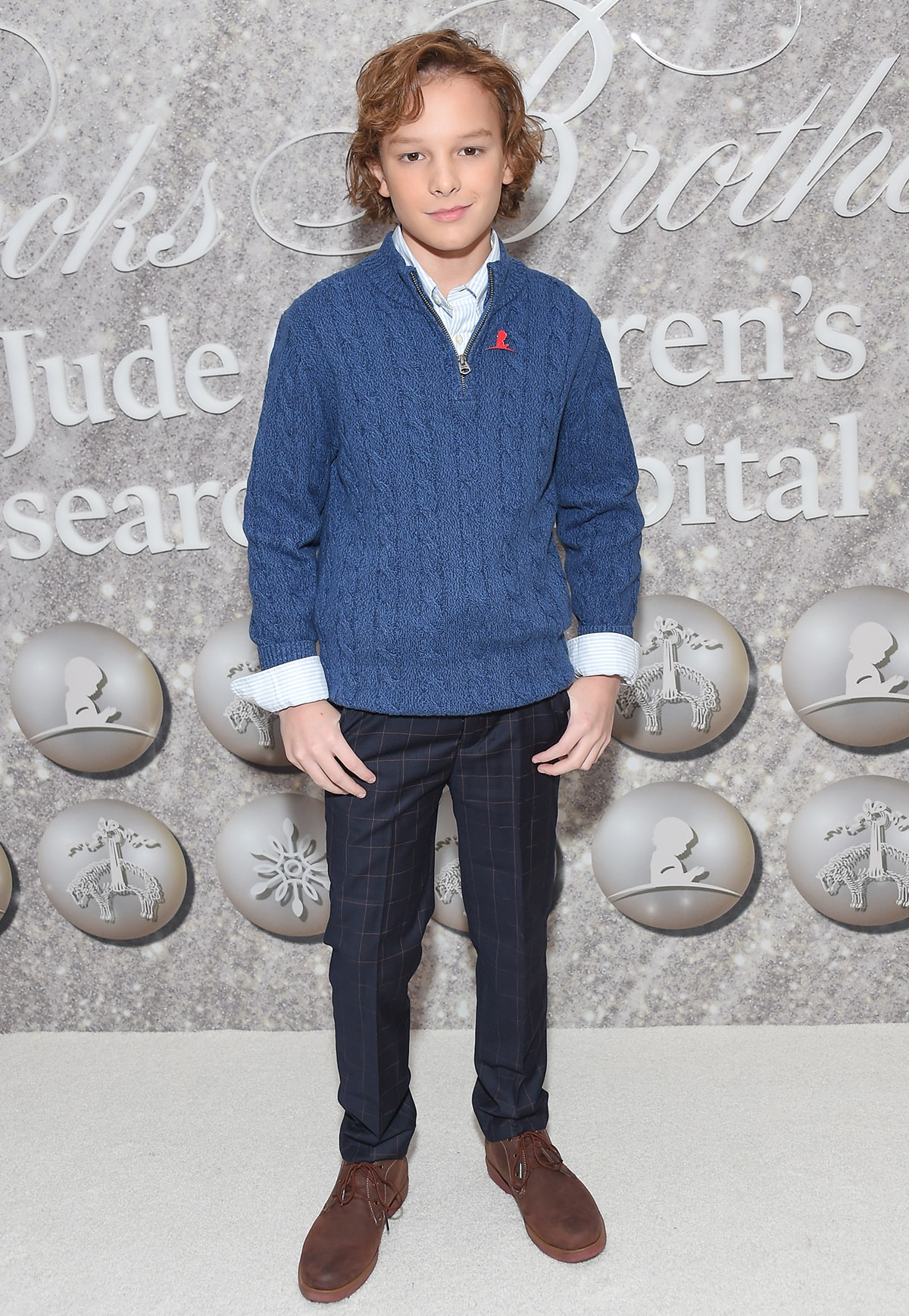 Mason Thames made his acting debut as Danny Stevens in the AppleTV+ series For All Mankind in 2019 (Credit: DFree / Shutterstock)
In 2021, the budding actor was chosen to work alongside Jared Padalecki in season two of the CW drama "Walker." In flashback scenes, Thames portrayed a younger version of Padalecki's character, Cordell Walker.
Casting directors have taken notice of Thames, and he will soon be seen in a new action thriller opposite two-time Oscar Award winner Mel Gibson.
In the highly anticipated coming-of-age adventure film "Boys of Summer," Noah Reed (played by Thames) engages a private eye (played by Gibson) to help him uncover a mystery in Martha's Vineyard.
View this post on Instagram
The Artists Road/Spyglass movie "Incoming," in which Thames plays the central part, is currently in post-production. This Dave and John Chernin-directed comic involves four first-year students facing puberty challenges at their first high school event.
Mason Thames's Friendship With Madeleine McGraw
Mason Thames and Madeleine McGraw played brother and sister Finney and Gwen, respectively, and provided the film's emotional core in "The Black Phone."
After Finney was kidnapped and imprisoned in the Grabber's basement, the two were separated, yet their deep link remained significant even when they were physically apart.
Mason Thames and Madeleine McGraw star as siblings in The Black Phone (Credit: Universal Pictures)
While portraying the starring role in a significant film for the first time may be daunting, Thames asserted he had all the help required to make the most of his chance.
He told Collider, "I think most of that's coming from, of course, Maddie. She's so incredible, and everybody on that cast and crew is super nice. It kind of felt like I was joining a brand new family. Everybody was super incredible."
The two young artists discussed their experience of getting to know each other before shooting in a conversation with Screenrant.
Mason said, "Well, we didn't get to hang out very much because it was at the height of COVID when we were filming it, sadly. But whenever we could, in between takes or after we were done filming and stuff, we eat some dinner and stuff. But we got along great."
Mason Thames and Madeleine McGraw have developed a friendship on the set of The Black Phone (Credit: Kathy Hutchins / Shutterstock)
As for McGraw, "I loved working with Mason because in between takes, we'd goof around and stuff like that. So I think that we got along so well, it was amazing because it really showed in the movie."
The two rising Hollywood stars became good friends after working together on a horror film since they frequently appear in each other's Instagram posts.
On the first day of the year, Mason posted Instagram photos with his friends, including Madeleine McGraw, with a caption, "NYE!! Thank you and Happy New Year!! Nothing better than celebrating 2022 w them!! Forever grateful for 2022! Can't wait for 2023!!"
View this post on Instagram
The 14-year-old actress also expressed her friendship with the young actor through an IG video post, with a caption, "@masonthamesofficial thank you for being such a great friend! Love you so much! #theblackphone".
View this post on Instagram
Mason Thames's popularity is on the rise. He has a growing fan base online. His Instagram account has 1.3 million followers, and his TikTok profile has 1.8 million followers and over 6.1 million likes.
With a strong work ethic and dedication to honing his craft, Mason Thames will become a household name in the coming years.
His recent performances have been critically acclaimed and garnered attention from audiences and industry professionals. He has a bright future ahead of him, and we can't wait to see what he does next!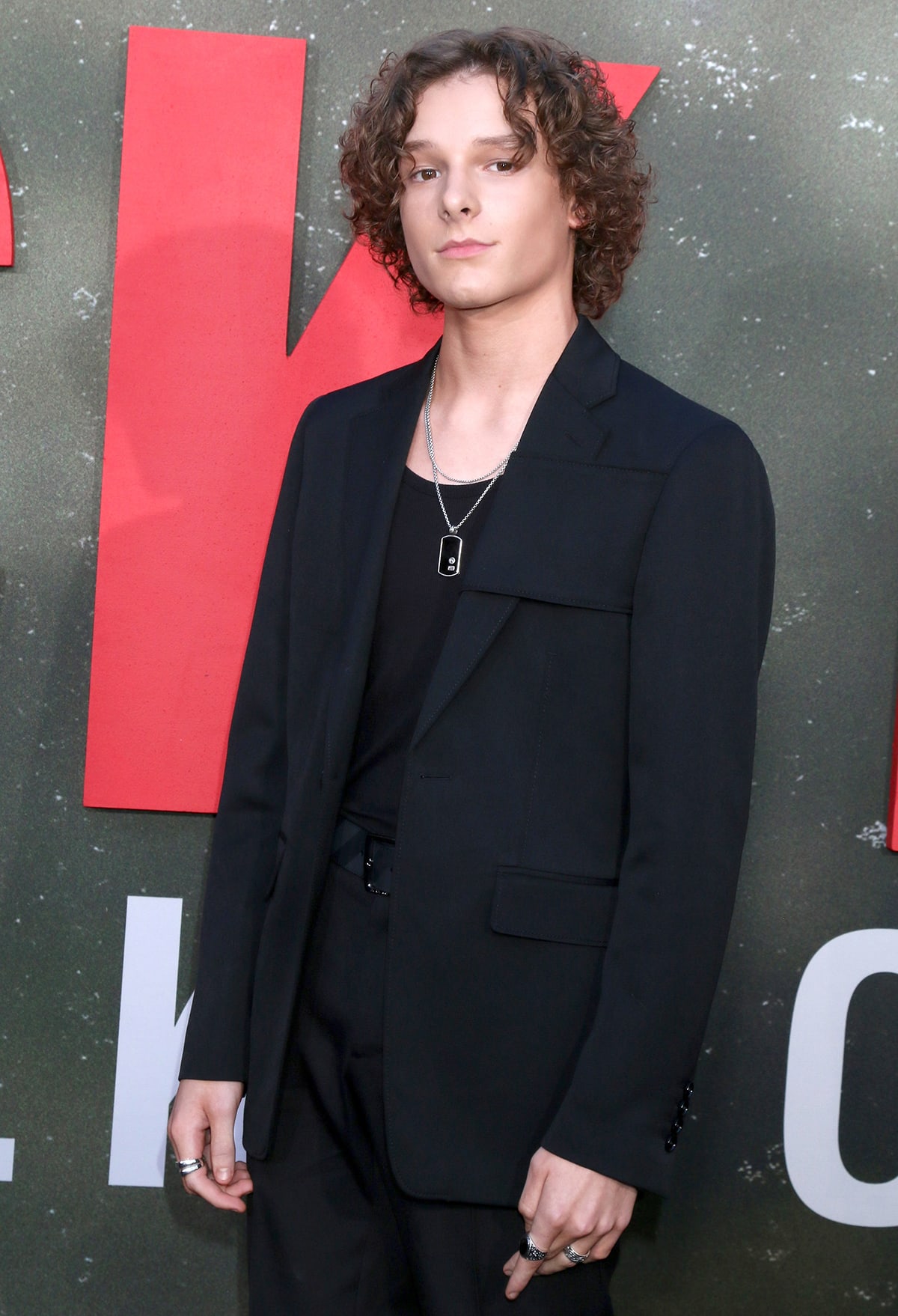 Mason Thames' popularity is continuously rising, with 1.3 million Instagram followers and 1.8 million Tiktok followers (Credit: Kathy Hutchins / Shutterstock)