Despite having no previous acting experience, Alexis Bledel was cast in the key role of Rory Gilmore on Gilmore Girls, an American comedy-drama television series that debuted on October 5, 2000. Running for seven seasons, the final season ended on May 15, 2007.
According to The Gilmore Girls Companion, a book by A. S. Berman about the creation of this groundbreaking series (available on Amazon), the show's creator, Amy Sherman-Palladino, was drawn to Alexis' perceived shyness and innocence, which she said was essential for the character, and felt she photographed well.
19-year-old Alexis Bledel made her television debut in 2000 as Rory Gilmore on the television series Gilmore Girls
How old was Alexis Bledel when auditioning for Gilmore Girls?
Making an appearance on Late Night With Seth Meyers in August 2017, Bledel opened up about auditioning for the role of Rory Gilmore.
"I was very sick, I was a student at NYU, and they kept calling me back up to audition," Bledel told Meyers.
"I think I went, like, six times. Oddly, I wasn't a very seasoned actor at all. I didn't know the process. I grew a tad bit impatient. I had a little attitude, and our boss really liked that a lot. She was like, 'That's our girl!' I was like, 'Are you guys going to bring me back again…?' and she was like, 'I like that, that's perfect.'"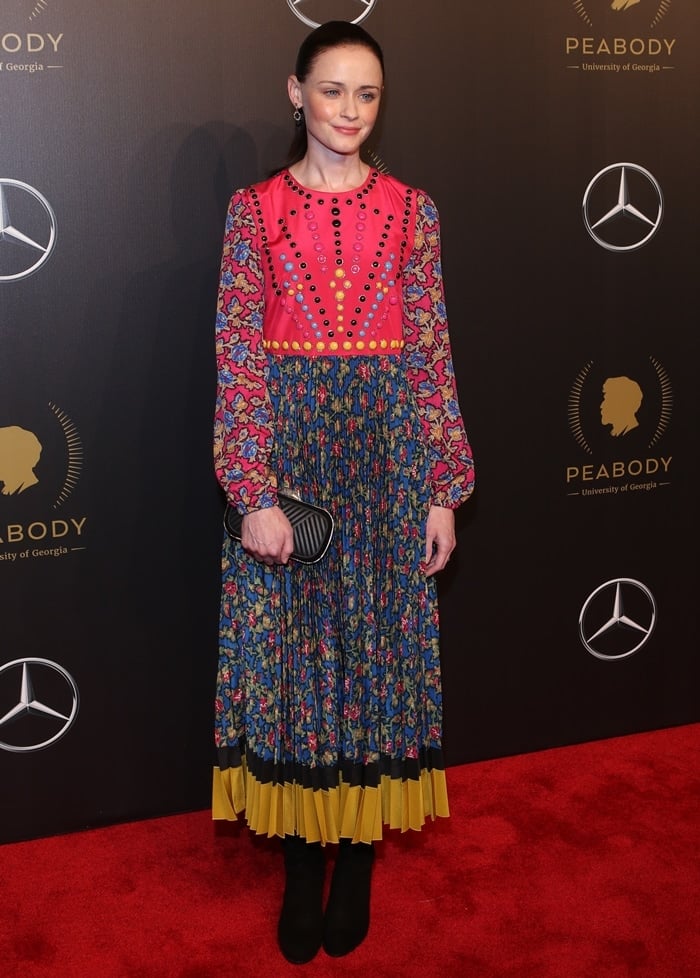 Actress Alexis Bledel of 'The Handmaid's Tale' poses for a portrait at The 77th Annual Peabody Awards Ceremony on May 19, 2018, in New York City
The pilot episode of the American comedy-drama series Gilmore Girls aired on the WB in the United States on October 5, 2000. Just one month earlier, on September 16, 2000, Alexis Bledel turned 19.
She was 18 when filming the pilot in Unionville, Ontario near Toronto. The rest of the series was filmed in Burbank, California.
For her work in Gilmore Girls, Alexis Bledel received nominations for Satellite, Teen Choice, and Young Artist Awards
In The Conspirator, a 2010 American mystery historical drama film directed by Robert Redford, she portrays Sarah Weston, the girlfriend of James McAvoy's character Captain Frederick Aiken.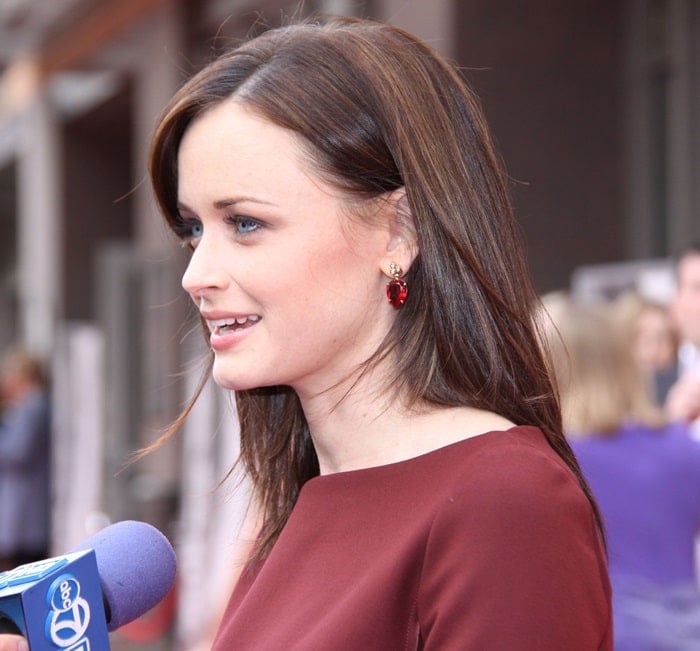 Alexis Bledel arrives at the premiere of 'The Conspirator' at Ford's Theatre on April 10, 2011, in Washington, DC
One of New York's most stylish celebs, Alexis Bledel, was doing the red carpet appearances for her new movie, 'The Conspirator', in April 2011. And while her outfits are worth a look, we think her footwear choices also merit some attention.
Alexis Bledel flaunts her sexy legs in a simple shift dress from Stella McCartney
For the Washington movie premiere, Alexis wore a simple shift dress from Stella McCartney paired with some really cute metallic gold ankle wrap sandals from Alejandro Ingelmo.
Alexis Bledel shows off her sexy feet in metallic gold ankle wrap sandals from Alejandro Ingelmo

For the New York premiere, however, she went all out on the dress by wearing a beaded lace frock from Oscar de la Renta while opting for a more classic pair of cutout sandals from Giuseppe Zanotti.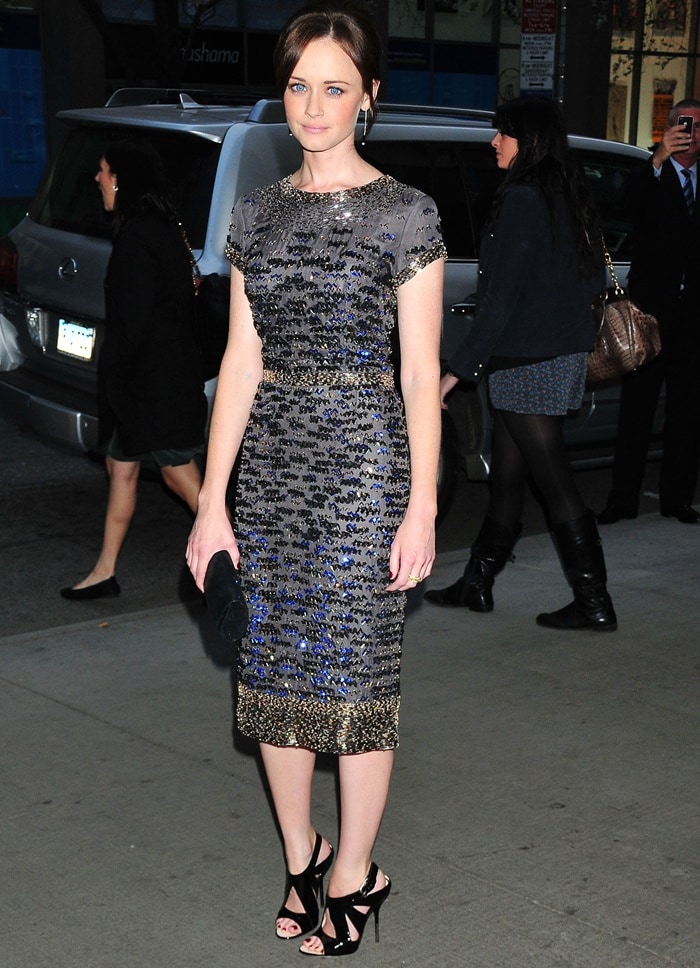 Actress Alexis Bledel attends the New York premiere of "The Conspirator" at The Museum of Modern Art on April 11, 2011, in New York City

What do you think of Alexis' wardrobe and footwear choices? Do you prefer her in Ingelmos or Zanottis? And which pair would you rather wear yourself?
Whether you want those metallic gold Ingelmos or the edgy cutout bootie sandals from Zanotti, both are available for purchase at Nordstrom and Zappos.
Alejandro Ingelmo 'Matinee' Sandals, $575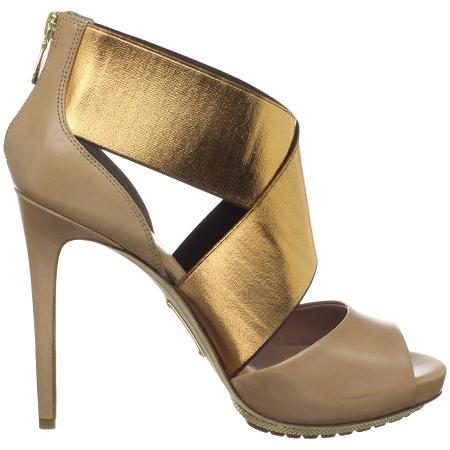 Giuseppe Zanotti Cutout Sandals, $595
Credit: Mark Wilkins / Patricia Schlein / WENN / Dimitri Halkidis / Derrick Salters