Actress-turned-entrepreneur Jessica Alba has gone on an amazing adventure with her billion-dollar venture, The Honest Company.
Jessica Alba hides behind a pair of sunglasses at The Grove in Los Angeles on July 25, 2015
The 34-year-old was recently spotted at The Grove with her business inspirations — her two lovely daughters, Honor and Haven Warren.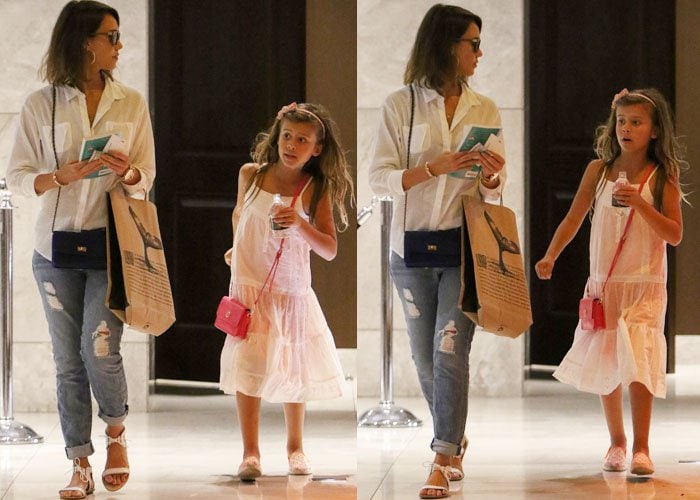 Jessica Alba takes a stroll with her daughters, Honor and Haven Warren
In an interview with Yahoo! Parenting, Jessica talked about how she struggled with motherhood at first. She said she often felt confused and judged by "mean girl" moms but eventually found solace in her own supportive circle of girlfriends.
"Doesn't it feel like the mean girl thing from high school sort of just transforms into adulthood through motherhood?" Alba says.
"I think it has to do with hormones, right? I mean, this is the first time I'm actually saying this out loud, but that mean girl stuff happens when your hormones are going crazy. And then your hormones go crazy again when you're pregnant and having a baby. And even when you're breastfeeding. And I feel like maybe it's just all those hormones, and people don't know where to put their energy, so they just start clashing."
Jessica Alba shares her experience with "mean girl" moms and talks about her billion-dollar business, Honest
She also discussed breastfeeding, which according to several studies referred to in The Economist, make children more intelligent by about six IQ points compared to babies given baby formulas.
"The overall community online was either one or the other. And a lot of my friends did both. So I wanted to develop a real dialogue, and create a line that's for everyone," she says. "So whether you want to breastfeed, or whether you want to supplement feed, we're going to give you the best in both areas."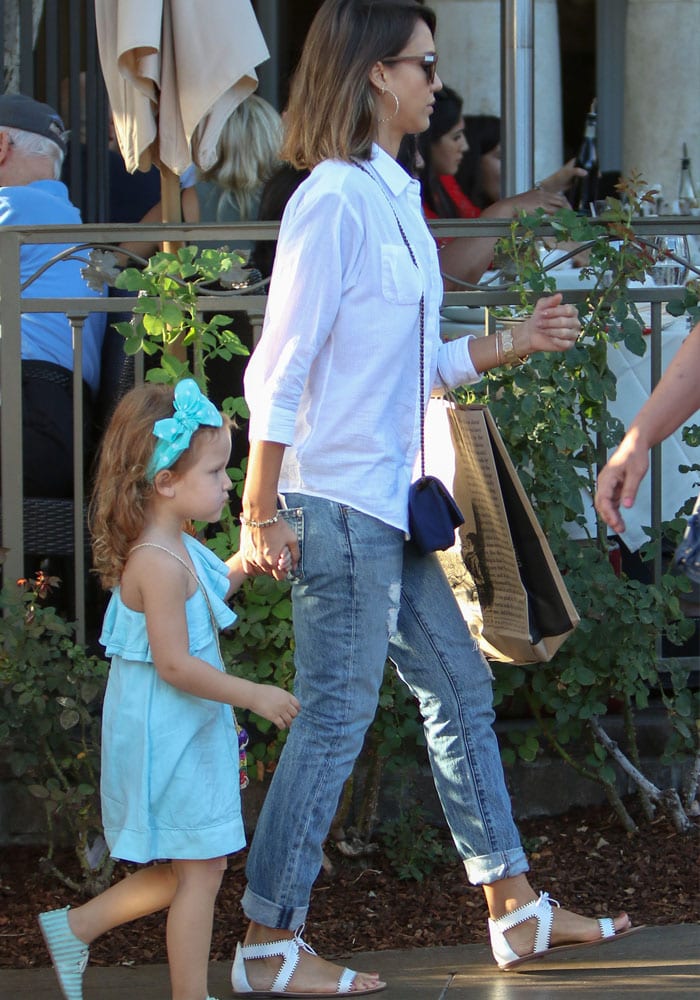 Jessica Alba looks casual and chic in flat white sandals, jeans, and a simple white button-up
Jessica wore a button-down shirt, ripped jeans, and a white Loeffler Randall sandals to her date night with her daughters.
Jessica Alba shows off her subtle nude pedicure in a pair of Loeffler Randall sandals
Jessica Alba cozies up on a chair with her two daughters
These sandals are no longer available in white, but the mint version at Amazon is just as adorable.
Loeffler Randall "Sofia" Flat Sandals in Mint, $175.99 at Amazon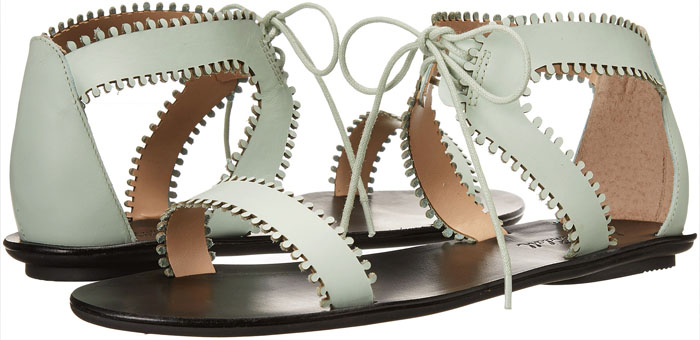 Credit: WENN