So it's all over the news that Megan Fox gave birth late last month. She and husband Brian Austin Green welcomed their bundle of joy, a baby boy named Noah Shannon Green on September 27, 2012.
We want to congratulate the couple and commemorate the event the best way we know how here on YNS: by featuring the stunning actress and her hottest feet pictures and shoe moments!
Megan Fox has always had a great shoe collection. Part tomboyish and part sexy which is exactly how you would describe her. We love how she either goes very tomboyish or very sexy when it comes to her shoe choice and nothing in between.
By the way, before any of you get into a huff over the "before she got pregnant" part of the title, we just want to say that we selected that time period (versus the usual "in 2012" time period) not because we didn't see her in hot shoes while she was pregnant but because we didn't get to see much of her at all. She was really secretive throughout her pregnancy and obviously, even after it!
So we're going with the pre-pregnancy timeline which is anywhere between late 2010 and 2011. Below Megan Fox pretty feet in some of the hottest designer shoes that we've ever seen! Did we miss anything?
1. Come hither in nude Cesare Paciotti platform pumps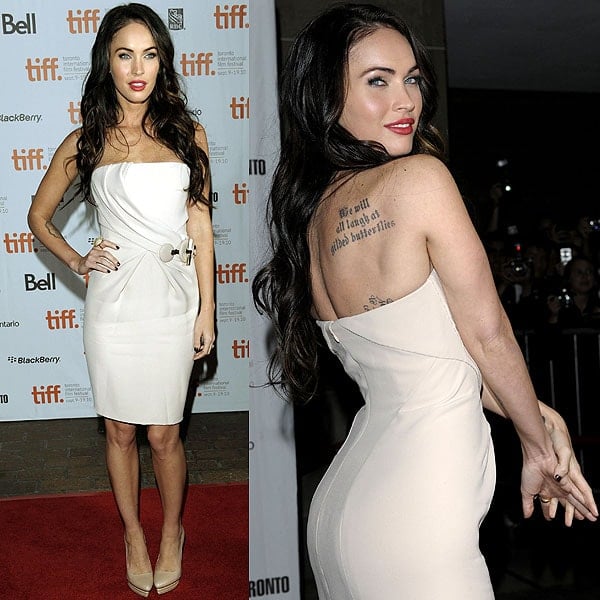 Megan Fox arrives at the "Passion Play" premiere held during the 35th Toronto International Film Festival at the Ryerson Theatre in Toronto, Canada on September 10, 2010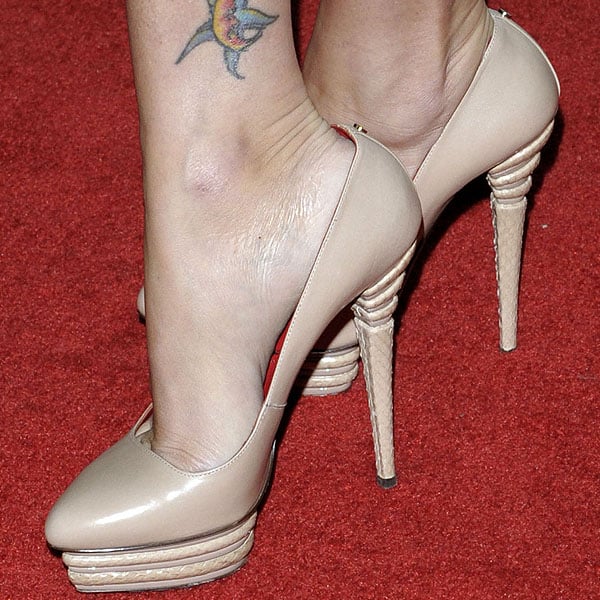 Megan Fox shows off her feet in nude Cesare Paciotti platform pumps
2. Wild in Christian Louboutin Madame Butterfly peep-toe pumps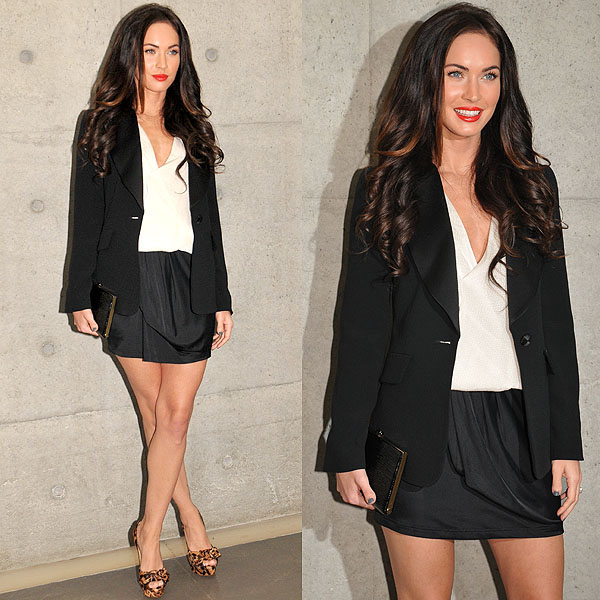 Megan Fox attends the Emporio Armani Spring/Summer 2011 fashion show held during Milan Fashion Week in Milan, Italy on September 25, 2010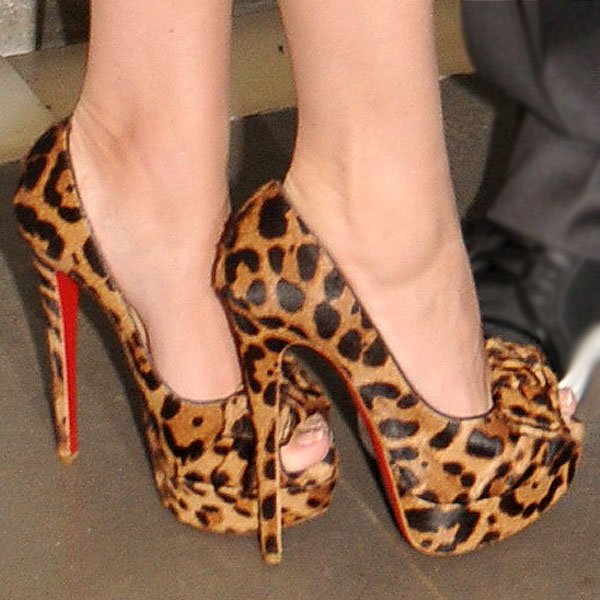 Megan Fox shows off her toes in Christian Louboutin Madame Butterfly peep-toe pumps
3. Casual Chic in Alexander Wang Dakota booties
Megan Fox holds on to Brian Austin Green as they arrive at the Staples Center for the Los Angeles Lakers against Denver Nuggets NBA basketball game in Los Angeles, CA on April 3, 2011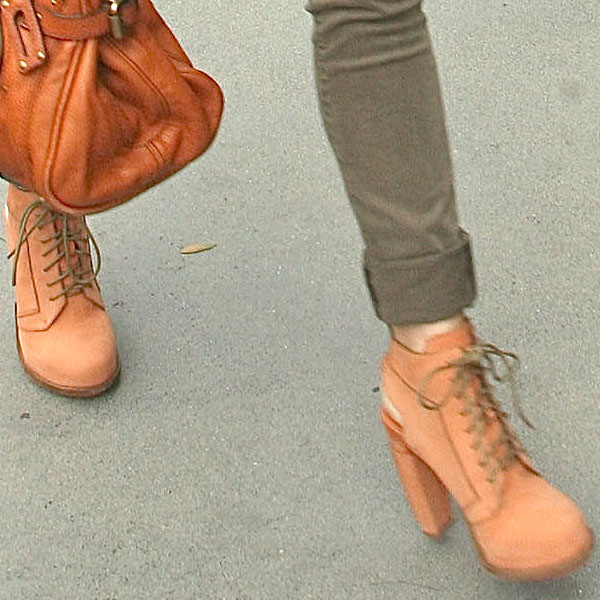 Megan Fox rocks Alexander Wang Dakota booties
4. Ravishing in red Christian Louboutin Bianca pumps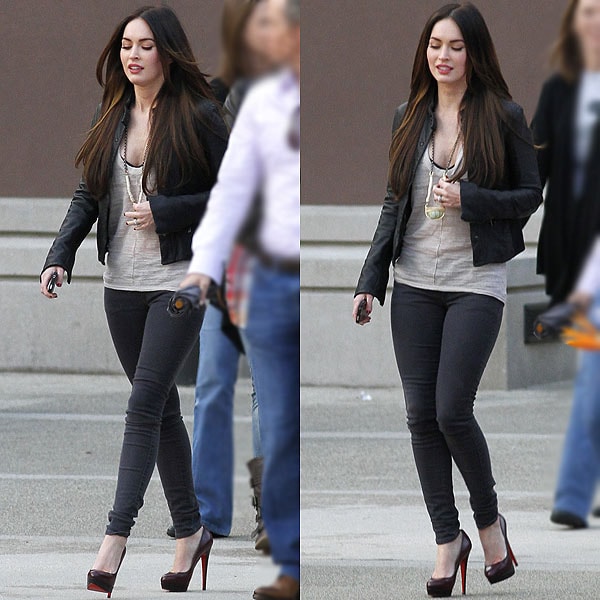 Megan Fox exits an office building in Westwood in Los Angeles, California on November 11, 2011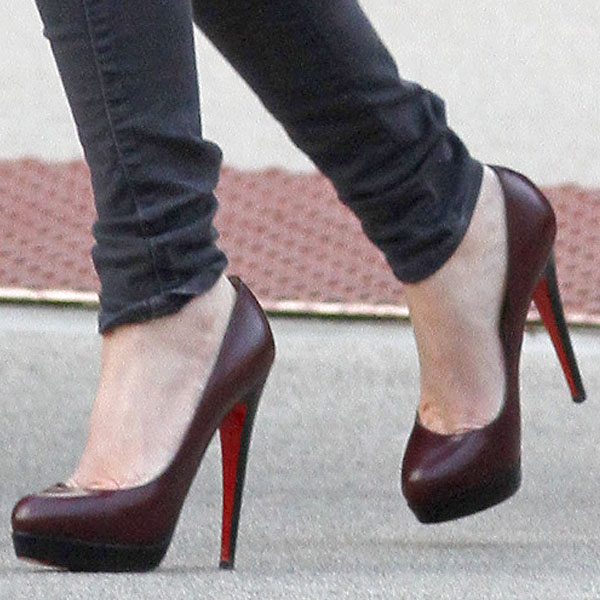 Megan Fox reveals toe cleavage in red Christian Louboutin Bianca pumps
5. Envy-inducing in Christian Dior Intrigante OTK boots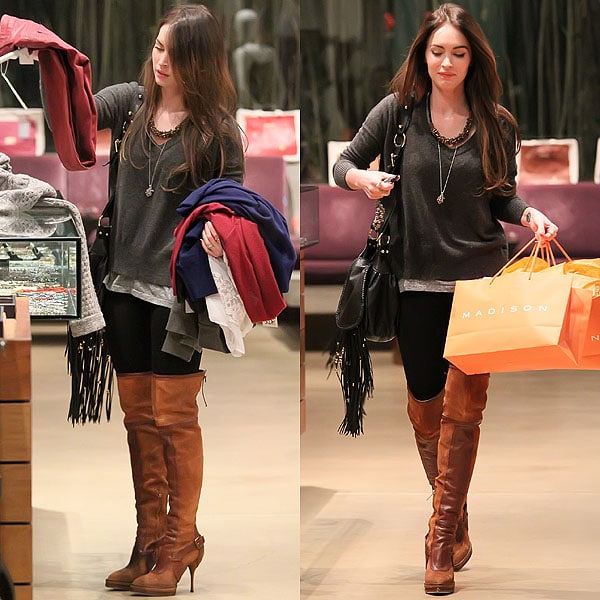 Megan Fox shops at Madison boutique in West Hollywood in Los Angeles, California on November 30, 2011
Megan Fox rocks Christian Dior Intrigante over-the-knee boots
Credit: Dominic Chan / WENN / The Machine / Danny