'Source Code' and 'Mission Impossible III' actress Michelle Monaghan was spotted out on a shopping trip in LA's Fred Segal with her adorable daughter Willow White.
We couldn't help but let out an Aaawwww! when we saw their vintage-retro inspired outfits and matching cognac colored boots!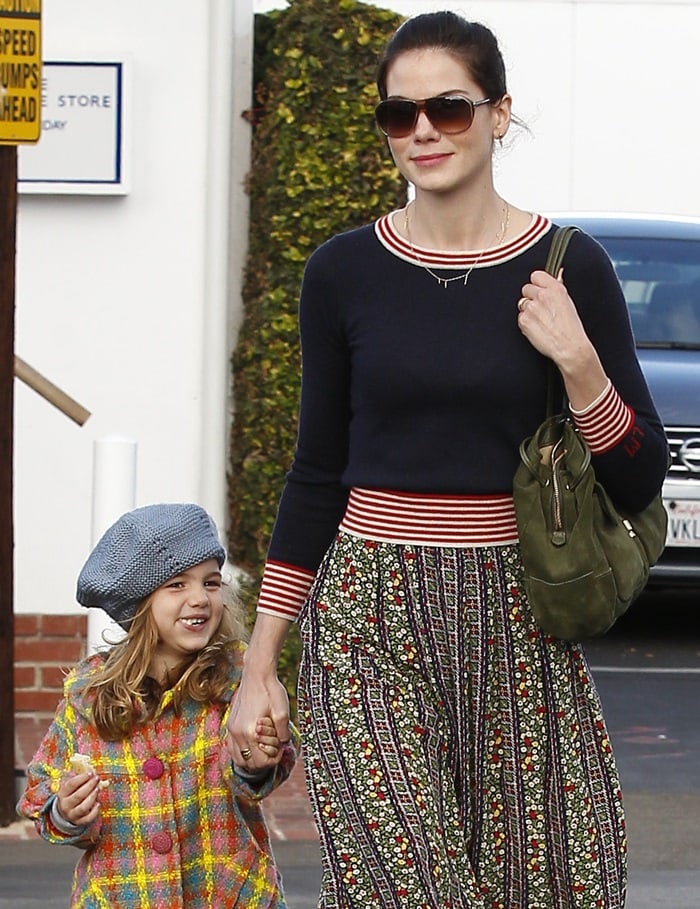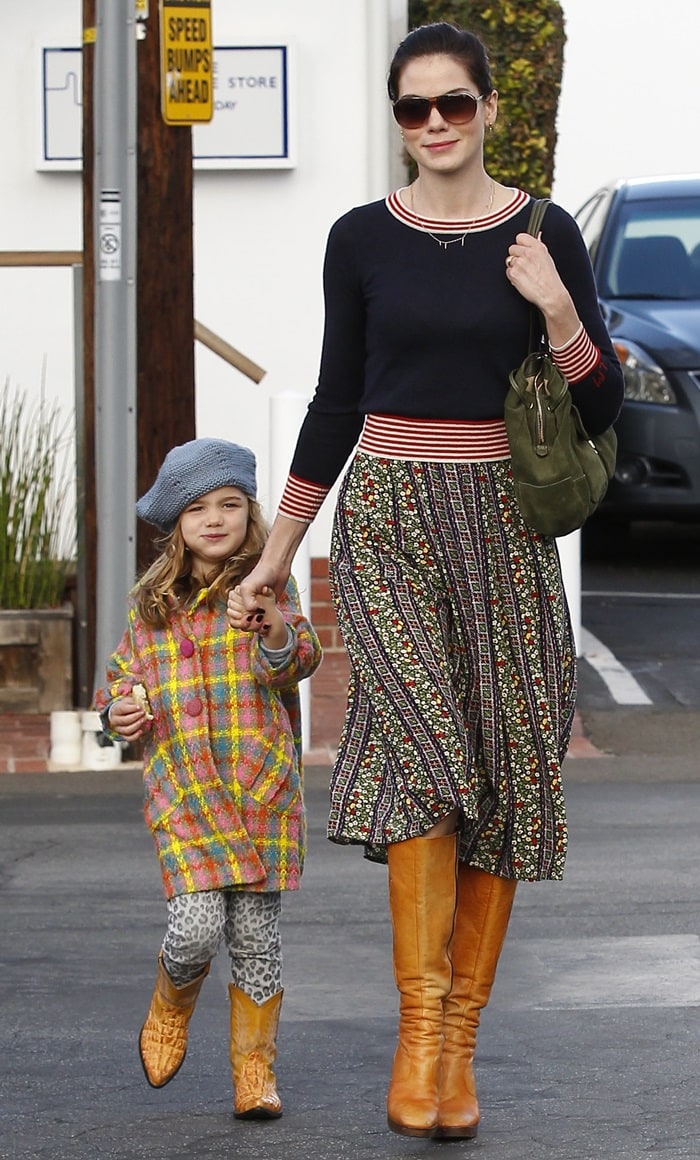 Michelle Monaghan shopping at Fred Segal with daughter Willow White in Los Angeles, on December 18, 2012
Mommy Michelle went for a 70s retro ensemble of a navy, red and white sweater, a floral printed skirt, and knee-high cognac boots. Little Willow wore a multicolored tweed coat, leopard print leggings, a grey beret and cowboy boots of the same color as her mom's. What do you ladies think of the mother-daughter ensembles?
We are loving Michelle's cognac boots (and Willow's too!). Unfortunately, we've yet to identify the particular brand they wore.
Credit: WENN