Remember when Michelle Williams was that girl you loved to hate in "Dawson's Creek?" We think it's safe to say those days are long gone. Michelle has matured a lot in the past several years both on the acting front, and with her style skills. Who knew that the former cardigan-wearing girl-next-door would end up becoming one of the faces of Louis Vuitton?
Michelle was anything but her former character Jen as she arrived at the Paris Fashion Week in an all-leather look. You read that right, folks: leather from head-to-toe.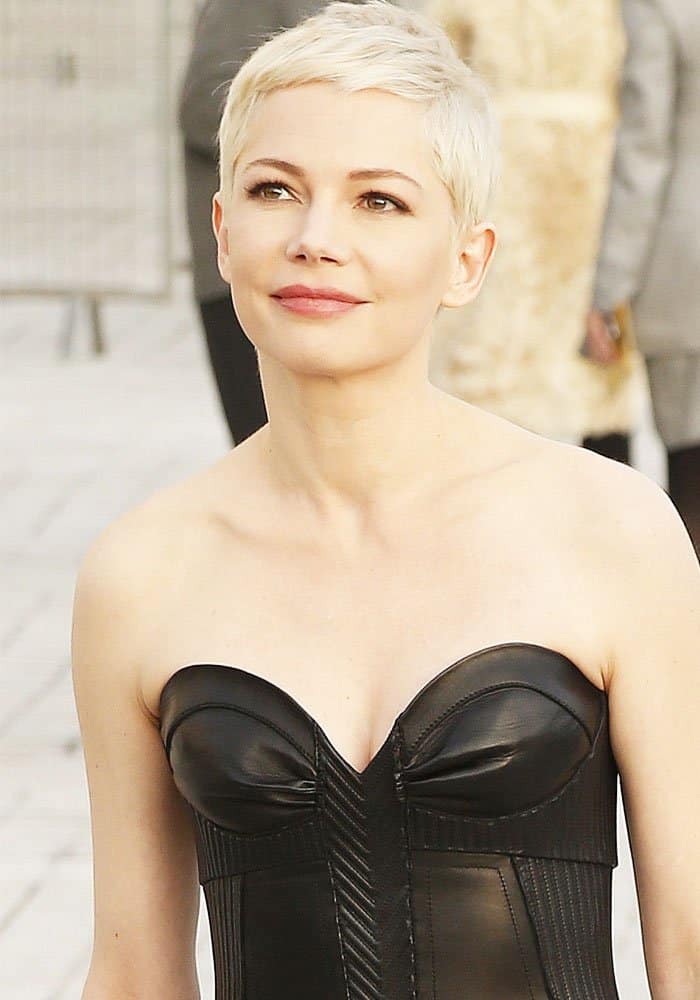 Michelle Williams at the Louis Vuitton show during the Paris Fashion Week Fall/Winter 2017/2018 on March 7, 2017.
As the face of Louis Vuitton, Michelle was expectedly clad in the brand's designs. For Paris Fashion Week, Michelle chose a strapless leather dress from Louis Vuitton's Spring 2017 collection. The dress had gorgeous patterns at the bodice which cut off at the hips, opening out into a flouncy skirt.
Michelle carried one of Louis Vuitton's iconic rectangular clutches which she matched with the brand's latest "Pokerface" boots.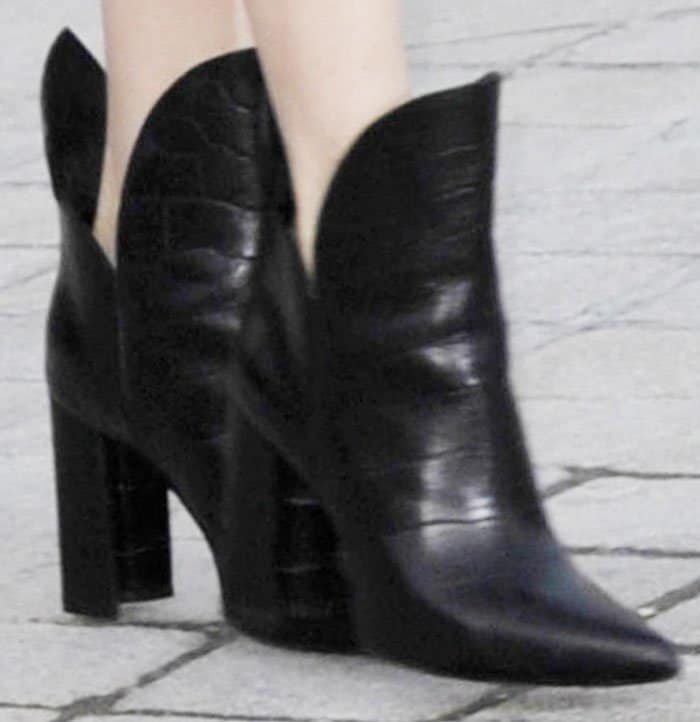 Michelle wears the latest "Pokerface" boots by Louis Vuitton.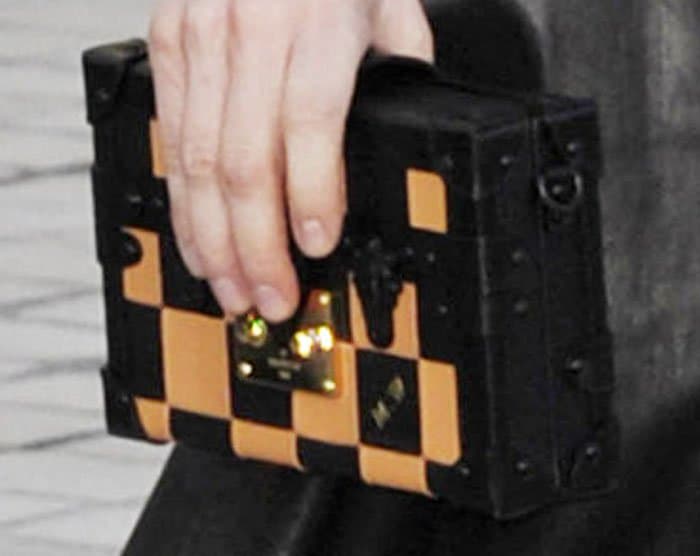 The actress dons one of Louis Vuitton's infamous rectangular clutches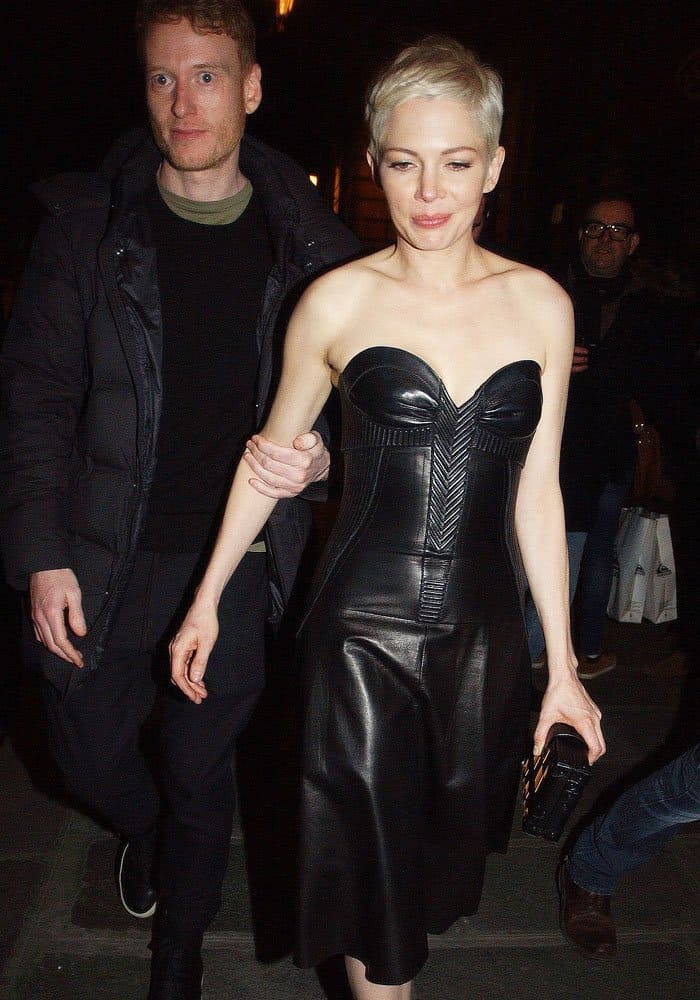 Michelle spotted heading out to dinner with a friend after the Louis Vuitton show.
For someone unfamiliar with Louis Vuitton's aesthetic, a strapless leather dress paired with cowboy boots would seem odd. However, the brand has been going in the direction of break-the-barriers dressing while keeping women empowerment on the forefront. Looking back at Michelle circa "Dawson's Creek," we kind of understand where Louis Vuitton is going with this.
The spunky actress paired her unapologetic look with her platinum blonde pixie cut.
Shop Michelle's embossed leather boots at Louis Vuitton.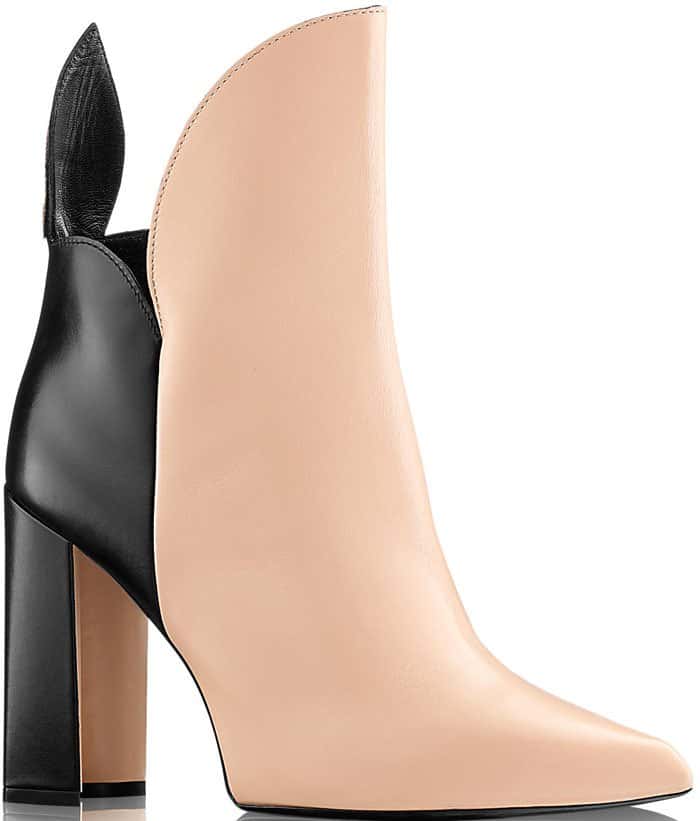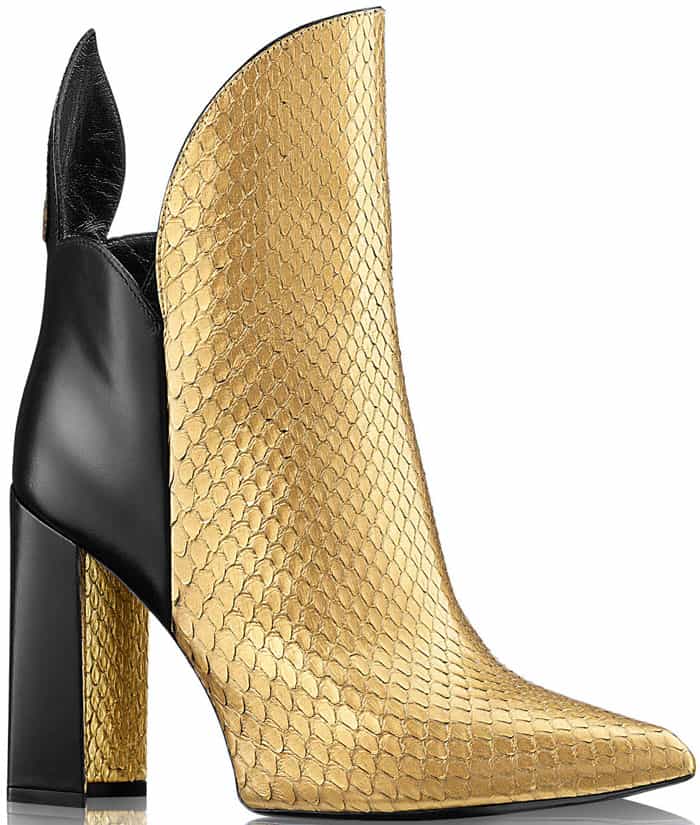 Louis Vuitton "Rodeo Queen," "Gamble Diva," and "Pokerface," $1,330 – $2,100 at Louis Vuitton
Credit: WENN