Miley Cyrus made jaws drop with her scandalous performance at last year's MTV Video Music Awards. This year, she shocked again, but in an entirely different — compassionate and selfless — way.
Miley won the award for Video of the Year, but instead of going up the stage herself, she had her date, Jesse Helt, accept the award and give her acceptance speech for her. Jesse, with Miley's support, then used that moment to put the spotlight on something bigger than themselves: the problem of youth homelessness in America, particularly in Los Angeles.
"I'm accepting this award on behalf of the 1.6 million runaways and homeless youth who are starving lost and scared right now. I know this because I am one of these people," Jesse began his speech. He then continued to share his touching story and ended by directing people to Miley's Facebook page where the 21-year-old star has also posted her own message about the cause. A very classy move from Miss Miley, don't you think?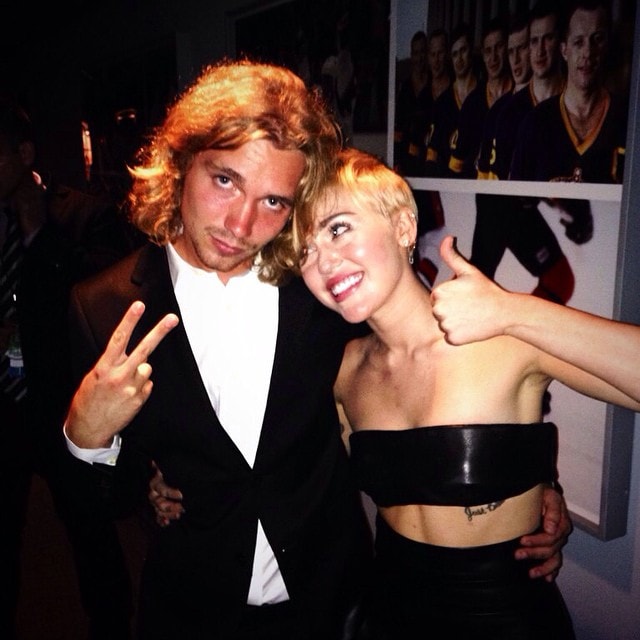 Miley Cyrus' Instagram pic of her and Jesse backstage at the 2014 MTV Video Music Awards – posted on August 25, 2014
Miley being Miley (and being at the MTV Video Music Awards once again), she couldn't help but ham it up for the cameras and the crowd in an Alexandre Vauthier Fall 2014 couture leather bandeau and pleated high-waisted pants. Her Manolo Blahnik "Chaos Holo" sandals look about one or two sizes too small for her, but with the way she moved and posed, it didn't look like she was bothered by the fit.
Miley may not have accepted her moonman personally, but she did have a lot of fun posing with it inside the press room after the awards show.
Miley Cyrus playing it up for the cameras and the crowd at the 2014 MTV Video Music Awards held at The Forum in Inglewood, California, on August 24, 2014
Miley Cyrus posing with her moonman trophy for the Video of the Year award inside the press room at the 2014 MTV Video Music Awards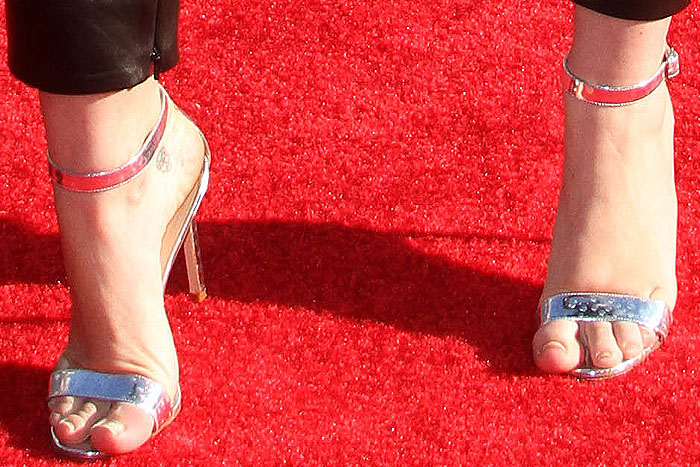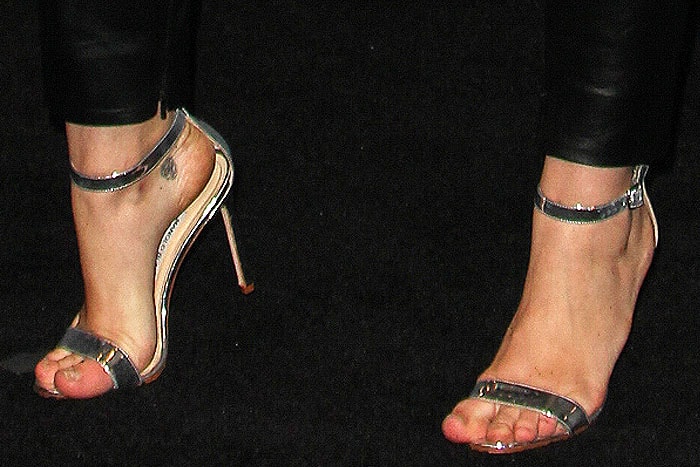 Manolo Blahnik "Chaos Holo" sandals on Miley Cyrus
Manolo Blahnik "Chaos Holo" Sandals, $725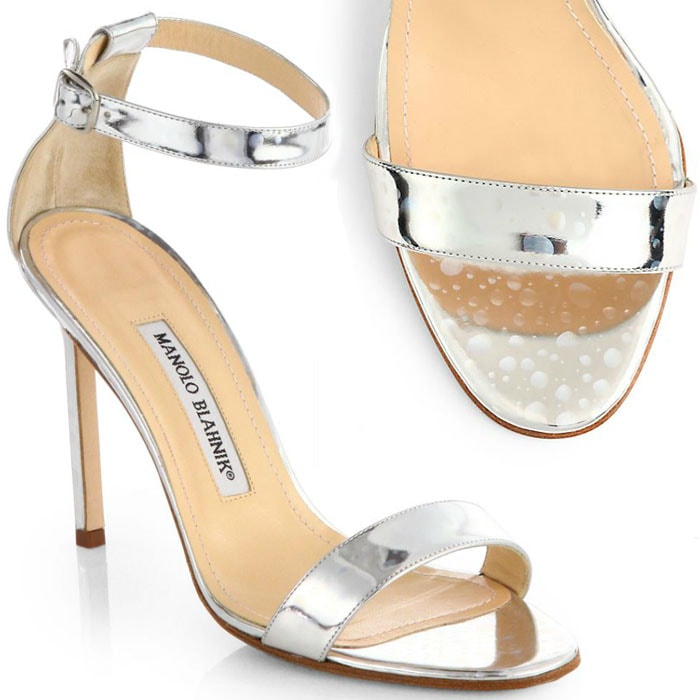 Below is the video posted on Miley's Facebook page that Jesse referenced in his speech. In it, the pop star encourages people to donate to her Prizeo campaign. All donations will benefit My Friend's Place, a homeless center for young people in Hollywood.
Credit: Adriana M. Barraza / FayesVision / WENN / Miley Cyrus' Instagram