Hustlers was released in 2019 with a star-studded ensemble of A-list actresses.
Jennifer Lopez, Constance Wu, Keke Palmer, and Lili Reinhart took centerstage as strippers who swindled thousands of dollars from New York's most wealthy men.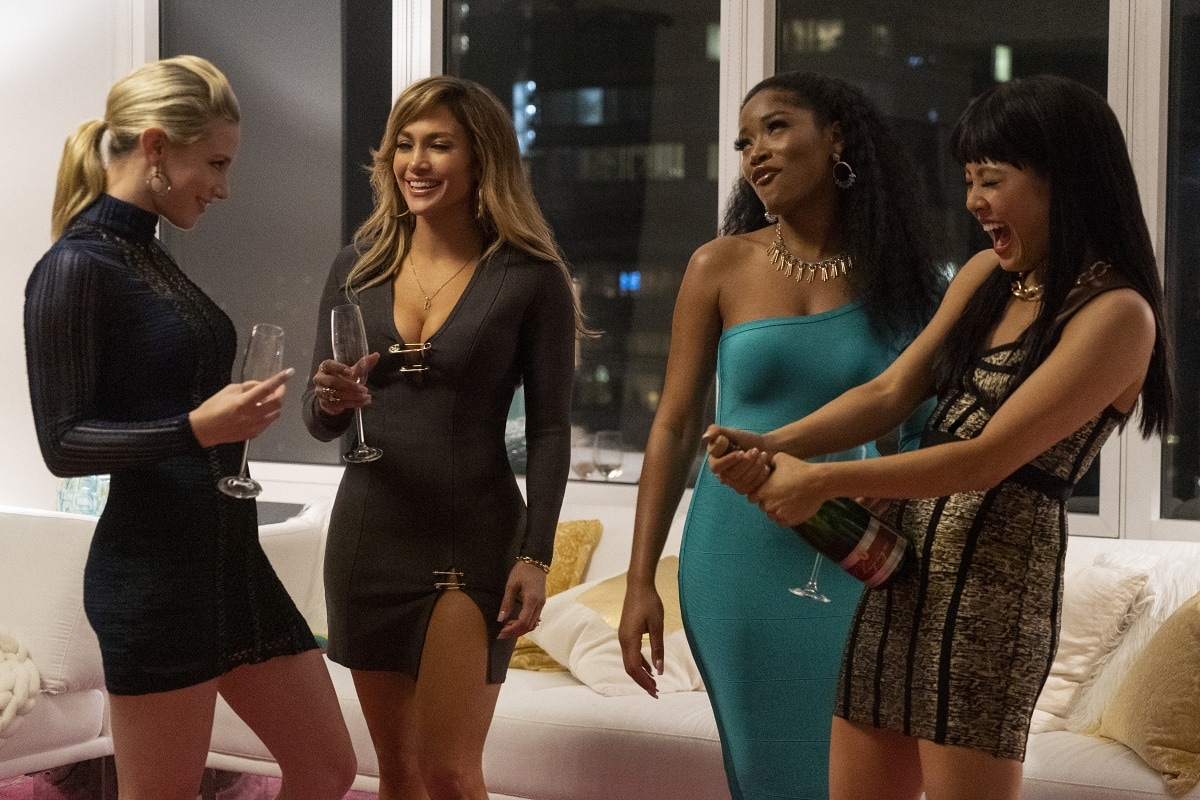 Lili Reinhart as Annabelle, Jennifer Lopez as Ramona Vega, Keke Palmer as Mercedes, and Constance Wu as Destiny in the 2019 crime comedy-drama film Hustlers (Credit: STXfilms)
At the Toronto International Film Festival premiere of "Hustlers" on September 7, 2019, Jennifer Lopez was 50, Constance Wu was 37, Keke Palmer was 26, and Lili Reinhart was 22.
Riverdale actress Lili Pauline Reinhart celebrated her 23rd birthday just days later, on September 13, 2019.
Keke Palmer, Jennifer Lopez, and Lili Reinhart are seen on the film set of 'Hustlers' on April 25, 2019, in New York City (Credit: Kristin Callahan / ACE Pictures / INSTARimages)
The main characters, Ramona Vega (Jennifer Lopez) and Destiny (Constance Wu) dosed strip club regulars with drugs, swiped their credit cards while they were intoxicated, and emptied their bank accounts.
Their practically flawless and cunning scheme targeted married men on Wall Street because the embarrassment and consequences of being found out by their wives were too high compared to their lost funds.
Jennifer Lopez as Ramona Vega and Constance Wu as Destiny in the 2019 crime comedy-drama film Hustlers (Credit: STXfilms)
The Star-Studded Cast of Hustlers
In addition to an already impressive ensemble of stars, Hustlers also featured special appearances from some of the biggest names in the entertainment industry such as Usher, Lizzo, and Cardi B.
Cardi B was an exotic dancer herself before making it big in music, and Jennifer Lopez personally brought her on board.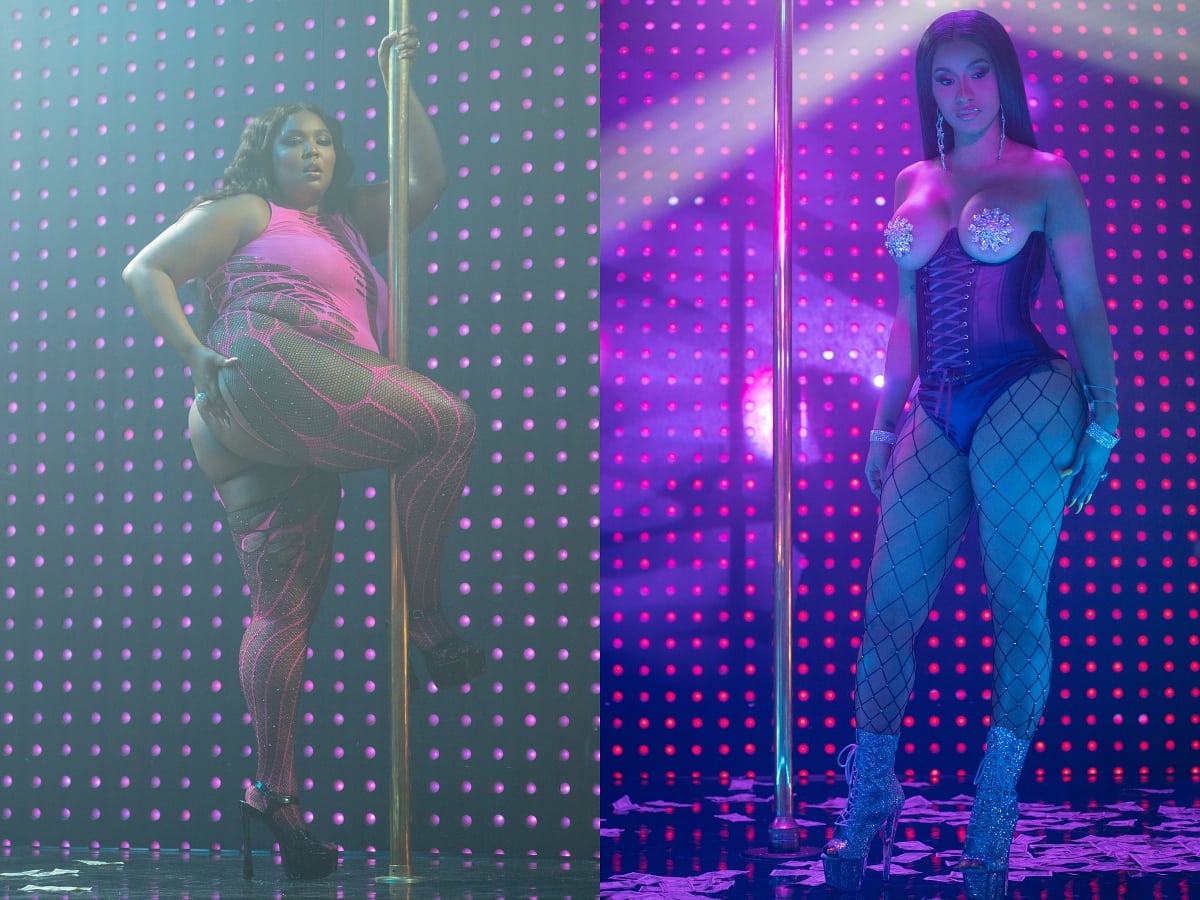 Lizzo and Cardi B were among the big-name artists, who graced the movie Hustlers with their staggering presence and star power (Credit: STXfilms)
The 30-year-old rapper had been offered many roles before, but she was looking for the right project to be a part of. It turns out that Hustlers was the perfect one. She was reportedly very upset that she could not show off any of her moves for the movie because of a recent liposuction and breast augmentation surgery.
Jennifer Lopez and Constance Wu worked with a pole dancing instructor before filming to prepare for the role months before production started. Wu even worked as an undercover exotic dancer at a strip club to prepare for the role. She made $600 on her first day on the job.
View this post on Instagram
Although the star-studded cast caught the attention of movie execs and general audiences alike, the most startling fact about the seemingly implausible story being told was that it was true.
Well, almost all of it.
How much did Jennifer Lopez get paid for Hustlers?
Jennifer Lopez's performance in the 2019 movie "Hustlers" received critical acclaim, with publications like Vogue calling it "the role of a lifetime." The movie was a commercial success, grossing over $150 million against a $20 million budget.
Despite this, Lopez was famously snubbed for an Oscar nomination. While you might assume that Lopez made a substantial amount of money from the movie's success, the reality is different.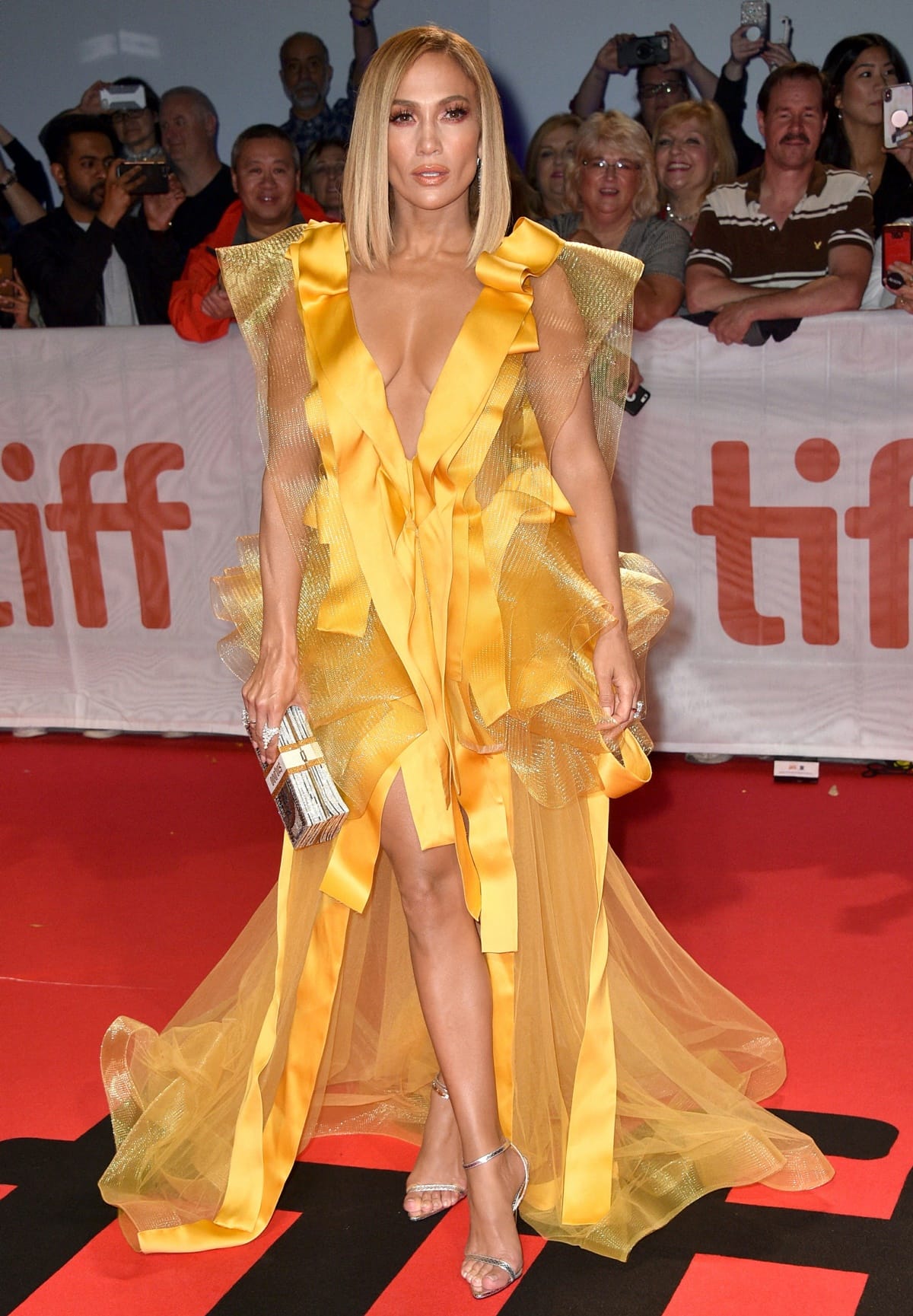 Jennifer Lopez donned a stunning marigold Maison Yeya gown with Amwaj and Yvan Tufenkjian jewelry and metallic Femme heels at the "Hustlers" premiere during the 2019 Toronto International Film Festival at Roy Thomson Hall on September 7, 2019, in Toronto, Canada (Credit: Hahn Lionel / ABACA / INSTARimages)
Despite her career-best performance, Lopez claims she was only paid a small amount for her involvement in the film.
"I didn't get paid a whole bunch of money for 'Hustlers,'" she told GQ in 2019. "I did it for free and produced it," she revealed.
"It became a movement," Lopez said. "This is our movie, where we run shit. They know it's all women producers, woman director, woman writer, all women starring in it. We've been watching men take advantage of women in movies for a long time, so it was a fun ride to see the tables turned."
Did Hustlers Stretch the Truth?
According to Samantha Barbash, who is the inspiration for Jennifer Lopez's character, Ramona Vega, Hustlers did stretch the truth for the dramatic purposes of the film.
The movie Hustlers is based on a December 2015 article in New York magazine by American journalist Jessica Pressler, whom Julia Stiles' character Elizabeth was modeled after in the movie.
The article entitled The Hustlers at Scores chronicles the seemingly implausible story of the scammers, which the film follows closely.
Julia Stiles as Elizabeth and Jennifer Lopez as Ramona Vega in the 2019 crime comedy-drama film Hustlers (Credit: STXfilms)
A glaring change was made from the original article: the film altered the actual names of the women involved in the scandal.
Jennifer Lopez's character, Ramona Vega, is based on the real-life ring leader Samantha Barbash. Destiny, Ramona's close friend and accomplice, was inspired by Roselyn "Rosie" Keo and portrayed in the movie by Constance Wu.
Keke Palmer plays Mercedes, inspired by Marsi Rosen, while Lili Reinhart plays Annabelle, a characterization of Karina Pascucci.
If you're still wondering about the implausibility of the events that inspired Hustlers, Cardi B admitted that she had drugged and robbed men while working as an exotic dancer before her music career took off.
Cardi B as Diamond and Constance Wu as Destiny in the 2019 crime comedy-drama film Hustlers (Credit: STXfilms)
What Happened to the Hustlers?
By the film's end, all four women have been caught in a sting operation. They are arrested but ordered to serve very little or no prison time.
In the movie, Ramona is sentenced to five years of probation, while her three partners served weekend jail sentences before being released on probation. All of these reflect the true events of the story – except for one detail.
Jennifer Lopez as Ramona Vega and Constance Wu as Destiny in the 2019 crime comedy-drama film Hustlers (Credit: STXfilms)
Real-life Roselyn Keo, who inspired the character of Destiny, made a plea deal. She confessed to grand larceny and attempted assault in exchange for no jail time. Instead, she received five years of probation. Keo has even written a book about her experience, The Sophisticated Hustler, which you can buy on Amazon.
While three of the women have enjoyed the spotlight cast by the movie, Marsi Rosen, on the other hand, has remained out of the public eye.
Samantha Barbash Sued the Producers of Hustlers
The movie was a success and raked in $33 million on its opening weekend. However, despite the success of the film, Samantha Barbash, the real-life Ramona, claimed that Hustlers got it all wrong.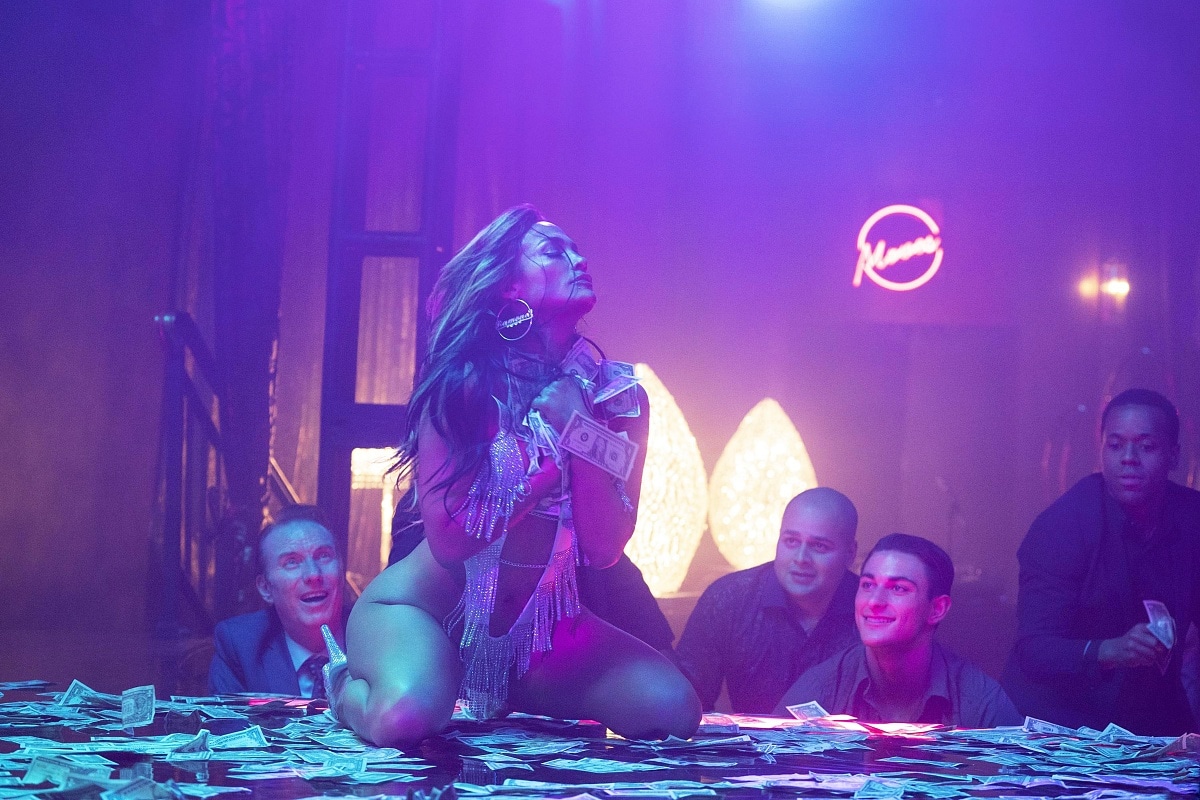 Jennifer Lopez as Ramona Vega in the 2019 crime comedy-drama film Hustlers (Credit: STXfilms)
She was not pleased with the depiction of herself in the movie and took her complaints to the courtroom, suing the producers in 2020.
"Defendants did not take caution to protect the rights of Ms Barbash by creating a fictionalized character, or by creating a composite of characters to render J-Lo's character a new fictitious one," the lawsuit stated. "Rather they engaged in a systematic effort to make it well-known that J-Lo was playing Ms. Barbash."
Despite willingly telling reporter Jessica Pressler her story, she claimed the film had invaded her privacy and exploited her character.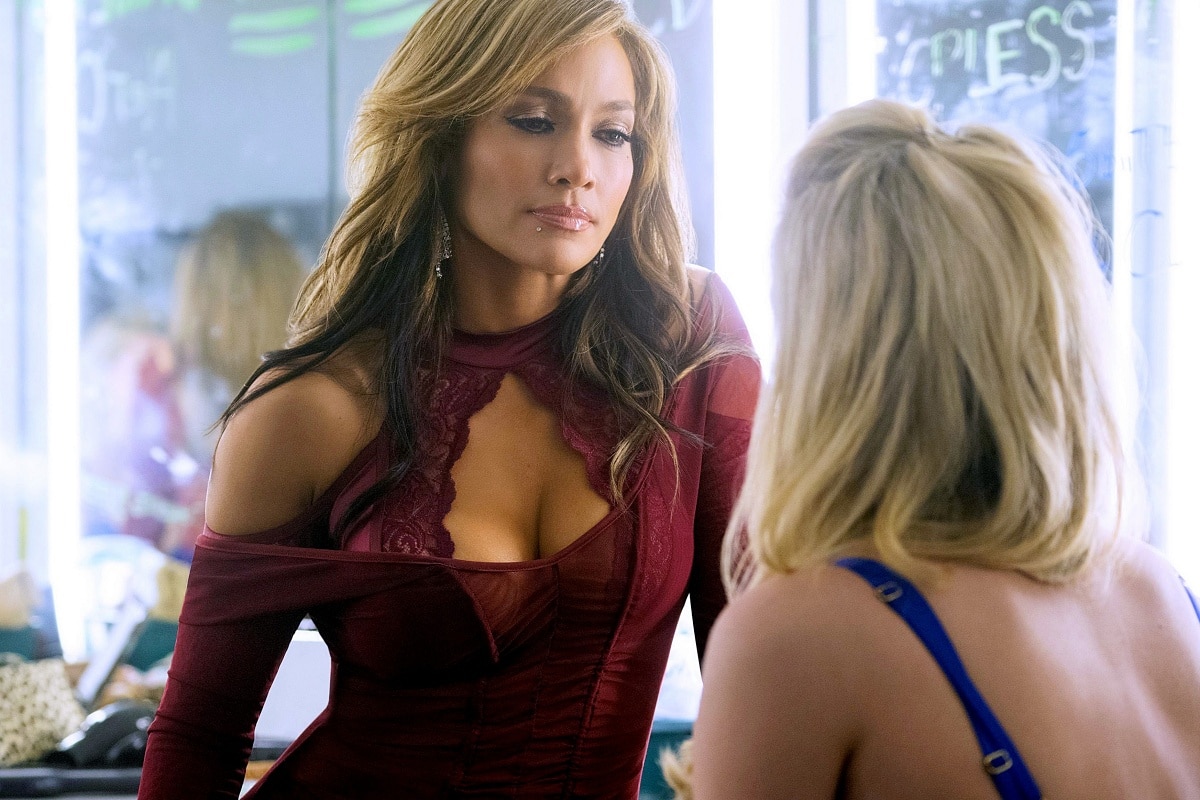 Ramona Vega, portrayed by Jennifer Lopez, was based on Samantha Barbash, who was reportedly not pleased with the depiction of her character in the movie Hustlers (Credit: STXfilms)
Barbash also claimed that the article was riddled with falsities, telling the New York Post, "They're going off a false story. I was not a stripper. Everything – where [J-Lo] is going on poles and stuff – that's not me." She also asserted that she did not manufacture or use drugs, like her character Ramona portrayed.
Unfortunately for Barbash, the court ruled against her, and the case was closed. If you want to learn more about Samantha Barbash's side of the story, she has written a book, Underscore, that you can buy on Amazon.
To end things on a lighter note: Roselyn Keo, who inspired Constance Wu's character, Destiny, is actually pleased with the film. She has even attended film screenings, posed for photos with the cast, and shared her experiences on her Instagram.
View this post on Instagram