Rachel Hannah Weisz had her breakthrough with her starring role as English Egyptologist Evelyn Carnahan in The Mummy, a 1999 American action-adventure film, and its 2001 sequel The Mummy Returns.
John Hannah and Rachel Weisz on the set of The Mummy Returns, a 2001 American action-adventure fantasy horror film
"Brendan's character was easy to cast; he's a dashing adventurer from beginning to end. Evelyn [Carnahan], she's this meek librarian. But by the end, she's this dashing adventuress. The studio started throwing up all these American actresses. Nobody knew who Rachel [Weisz] was. Rachel auditioned four or five times. The studio could see it was a good pairing," American film director Stephen Sommers told Entertainment Weekly about selecting Rachel Weisz for the role.
Brendan Fraser, John Hannah, Rachel Weisz, and Freddie Boath in The Mummy Returns
"Rachel is just a heck of a lot of fun to work with and easily someone you can have a platonic movie-star crush on for all the right reasons — to translate that to a chemistry that plays on screen," Brendan Fraser said about her performance in the movie.
Filming for The Mummy began in Marrakech, Morocco on May 4, 1998, and lasted 17 weeks. At the time, Rachel Weisz was 28-years-old. She turned 29 on March 7, 1999, just two months before the release of the movie.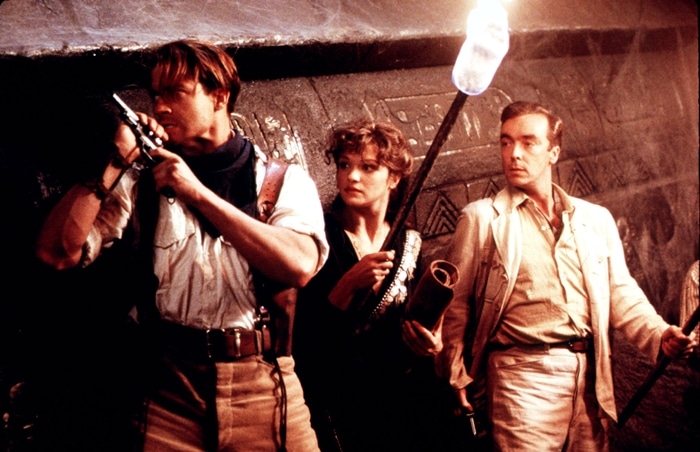 Rachel Weisz was 28-years-old when filming The Mummy with John Hannah and Brendan Frazer
Why did Rachel Weisz not do Mummy 3?
Due to scheduling commitments, Rachel did not reprise her role for The Mummy: Tomb of the Dragon Emperor, the third film in the series that was released in 2008.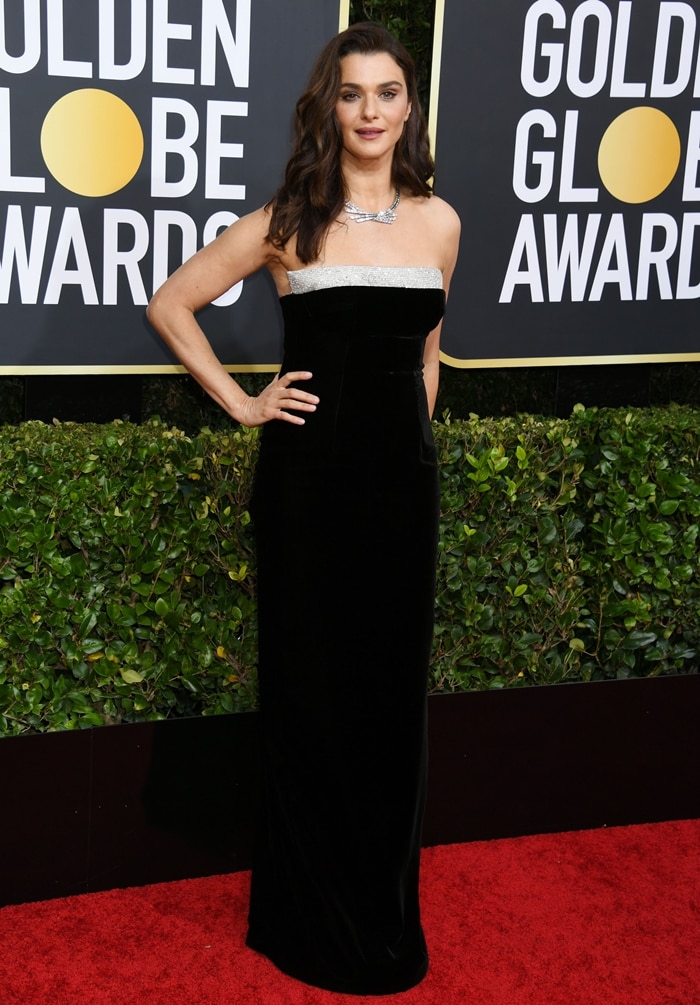 Rachel Weisz wears a Tom Ford gown with Harry Winston jewelry at the 77th Annual Golden Globe Awards at The Beverly Hilton Hotel on January 5, 2020, in Beverly Hills, California
According to CinemaBlend, she also had problems with the script. "The script is still in the same shape that it was the last time I told you about, meaning that it's still crap and Weisz finally took the high road out of there," a source told the entertainment website.
Whoa. Are our eyes really seeing Rachel Weisz, as in Daniel Craig's real-life Bond girl?
Rachel Weisz debuts her curly red hair on the set of "Denial" in London on January 3, 2016
In January 2016, the actress was spotted in London looking very different from the tame-haired brunette that we're used to seeing on the red carpet. Rachel was apparently on location for her latest film, "Denial."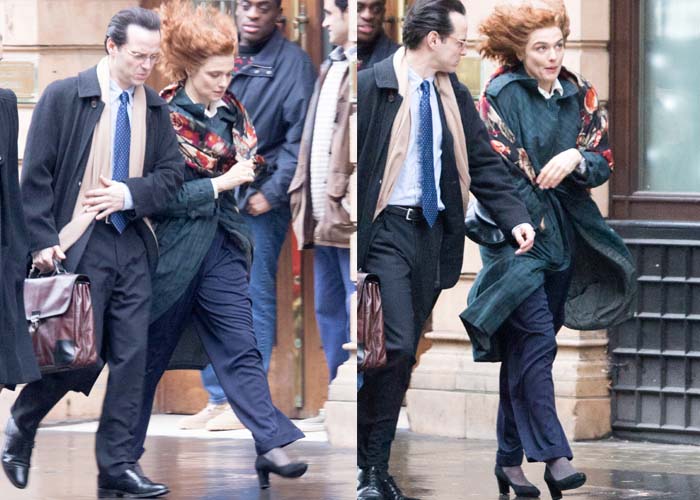 Rachel Weisz wears an ill-fitting outfit on the set of "Denial"
We have to say that this is far from Rachel's normally put-together look, which is the fault of her legal character in the 2016 British-American biographical drama film.
Rachel wore ill-fitting pants with a mismatched trench coat and floral scarf combination. Her character, American professor Deborah Lipstadt, wore some pretty frumpy-looking chunky-heeled pumps, as well.
Rachel Weisz's feet in chunky-heeled pumps
It wasn't the best day for her character's frizzy locks, either. London left her auburn hair more than a bit windswept.
Rachel Weisz wears an ill-fitting outfit complete with a floral shawl on the set of her new movie
Mind you, we're not against chunky-heeled pumps. In fact, great styling can bring them to life. If chunky pumps are your thing, we handpicked three interesting pairs for you at Nordstrom and Zappos.
Vera Wang Chunky Heel Pumps, $1,145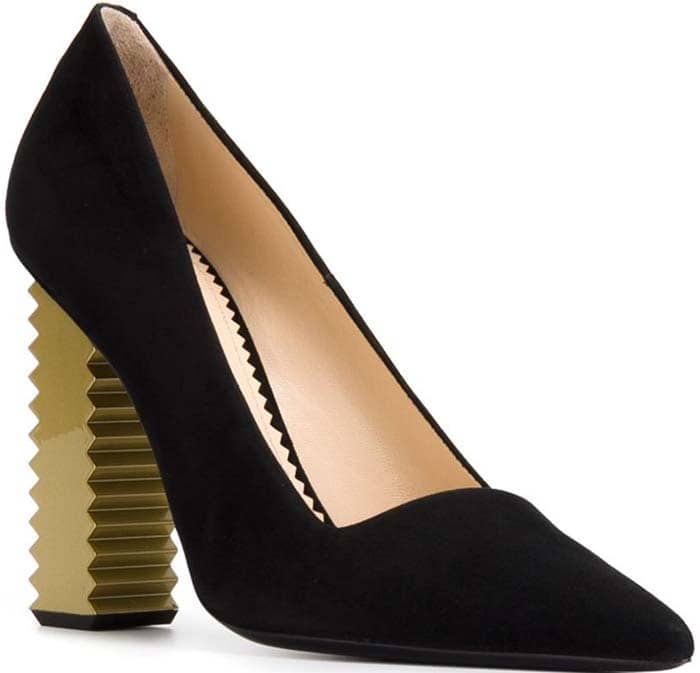 Aperlai "1914" Pumps, $744
Tahari "Aimee" Stacked Heel Pumps, $98
Credit: WENN / Instar