One year before she became the lead actress of the television series Dark Angel (2000–2002), Jessica Alba starred as Kirsten Liosis in Never Been Kissed, a 1999 American romantic comedy film directed by Raja Gosnell.
Jessica Alba, Marley Shelton, Jordan Ladd, and Drew Barrymore in Never Been Kissed
She portrayed a member of a snobby high school clique tormenting an insecure 25-year-old copy editor for the Chicago Sun-Times named Josie Geller (played by Drew Barrymore).
"I actually never went to high school. I graduated when I was sixteen," Alba said about her educational background in a virtual interview on The Drew Barrymore Show, "but when I was in junior high, I was, like, the biggest nerd and I had no friends."
"They wanted to be my friends, then they wanted to beat me up because I was in magazines and stuff," she said about making friends while starring as Maya Graham in the television series Flipper, "but yeah it brings back weird issues."
Jessica Alba at the Los Angeles premiere of Never Been Kissed on March 30, 1999
"I had my 17th birthday on the set…you popped so many actors as well," Alba said about filming the 1999 American romantic comedy film at various locations in Los Angeles. She turned 17 on April 28, 1998.
Drew Barrymore is 6 years older than Jessica and was 23-years-old while filming Never Been Kissed as Josie Geller.
"It felt like camp but you also really took so many people under your wing and guided them. A lot of us were just starting out and you set the stage I would say for us and gave us a platform to be successful, so thank you," Alba continued and expressed her gratitude to Drew for her guidance.
Jessica Alba turned 17 on the set of Never Been Kissed
Jessica Alba's husband, Cash Warren, is almost always a step ahead of her — especially when there are paparazzi around. However, Cash started 2016 on the wrong foot.
Jessica Alba wears her hair down as she arrives at Los Angeles International Airport on January 2, 2016
The wealthy entrepreneur was photographed arriving at Los Angeles International Airport with her daughters and husband, who limped his way on crutches to a waiting car.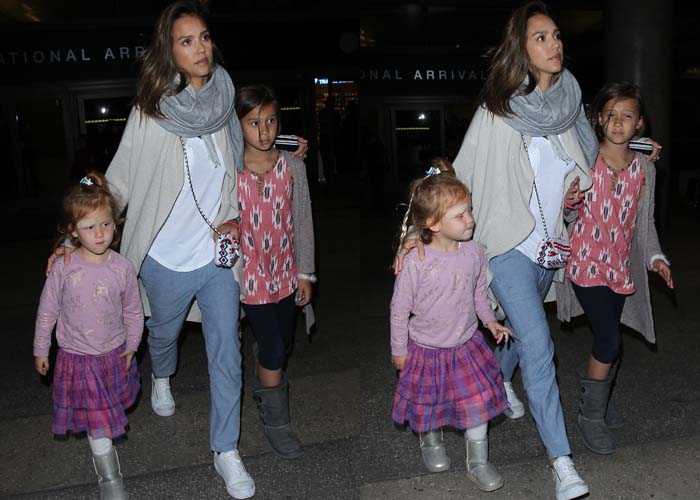 Jessica Alba and her daughters arrive at Los Angeles International Airport
Jessica wore a shirt from Z Supply which she paired with jeans from The Great. The actress accessorized her airport fashion with a purse from Chanel and Old Skool sneakers from Vans.
Jessica Alba wears "Old Skool" sneakers from Vans
The Honest Company CEO ushered her daughters quickly into the car to escape the photographers, leaving her poor injured husband behind.
Cash had no qualms about it, however, and even briefly explained that he tore his Achilles tendon.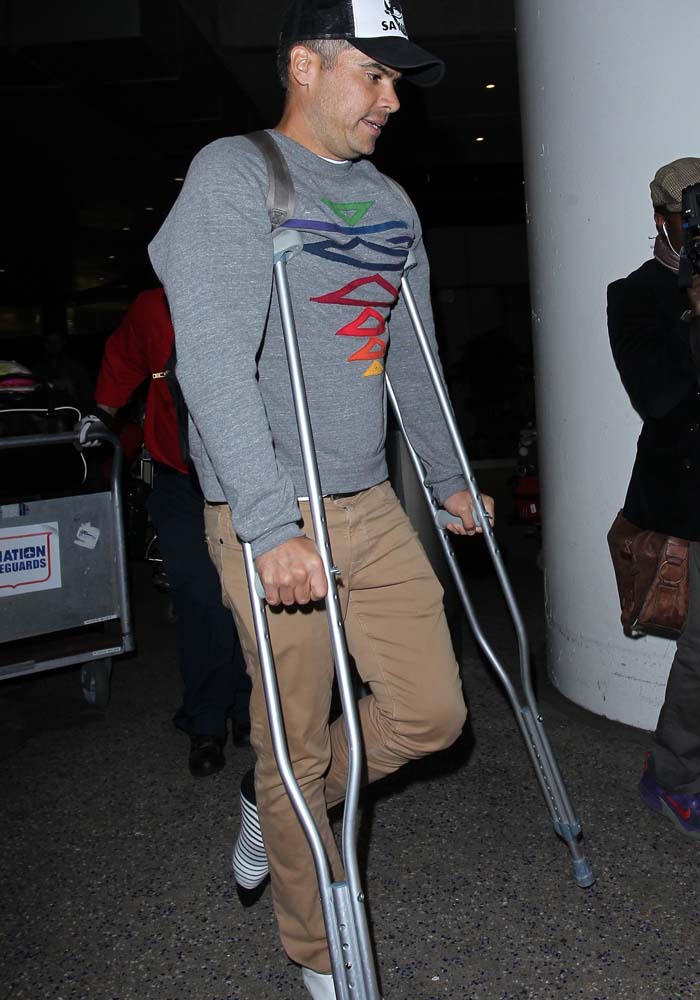 Jessica Alba's husband, Cash Warren, enters LAX on crutches
Jessica and the rest of her family apparently came home from a holiday vacation in Mexico. Cash later took to Instagram to explain his injury.
Jessica's gold-zippered sneakers from Vans are already sold out online but do check out similar styles from the same brand at Zappos and Nordstrom.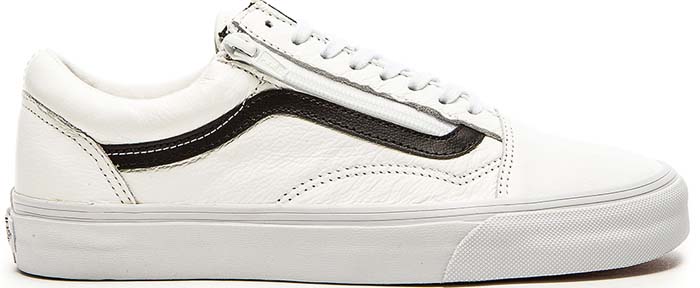 Vans "Old Skool" Zip Premium Leather Sneakers, $75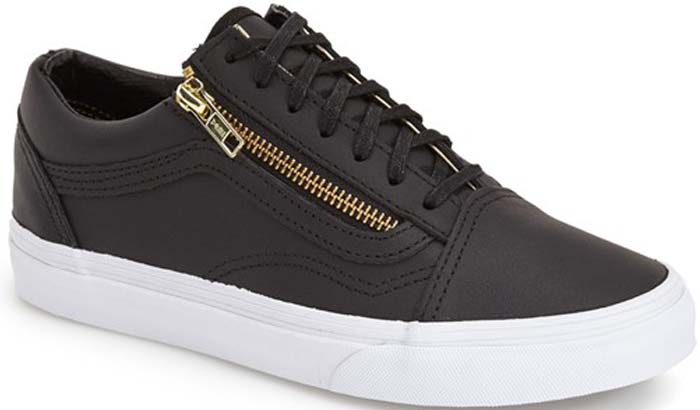 Vans "Old Skool" Zip Sneaker, $74.95
Credit: WENN / Marcus Hoffman