During an appearance on The Late Late Show in October 2018, Keira Knightley confirmed that almost two decades post-Star Wars, the doppelgänger madness endures.
"I've been chased through an airport as Natalie Portman," she told the host, James Corden, adding, "I mean, [I get mistaken for] Natalie Portman a lot. I did the Star Wars thing."
How old was Keira Knightley in Star Wars?
When Keira was 12-years-old, she played Queen Amidala's handmaiden Sabé in Star Wars: Episode I The Phantom Menace.
She was cast as a handmaiden and decoy to Natalie Portman's character Queen Padmé Amidala due to her resemblance to the actress.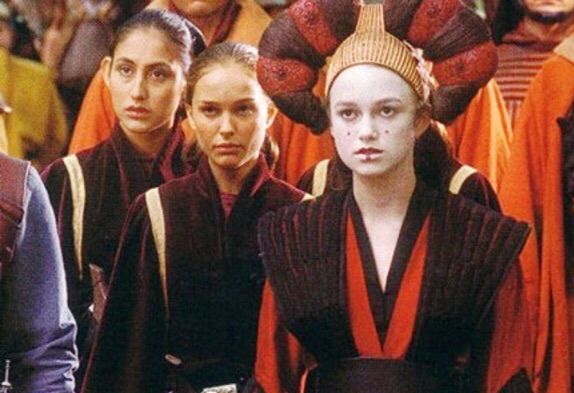 Keira Knightley had a minor role in 'Phantom Menace' as Padmé Amidala's (portrayed by Natalie Portman) decoy Sabe
During a 2014 guest appearance on The Graham Norton Show, Keira Knightley also talked about getting mistaken for famous actresses like Natalie Portman and Kate Winslet. She also shared that she's been confused for Britney Spears before.
"Natalie Portman I get a lot, and I get chased through airports," she shared.
"I feel quite sorry for her because she must get chased a lot because it's happened like five times where someone's been like, Natalie! Natalie! Natalie!' And I'll sign and take a picture as Natalie. I get Kate Winslet as well. But the one that's surprising is Britney Spears," Keira explained.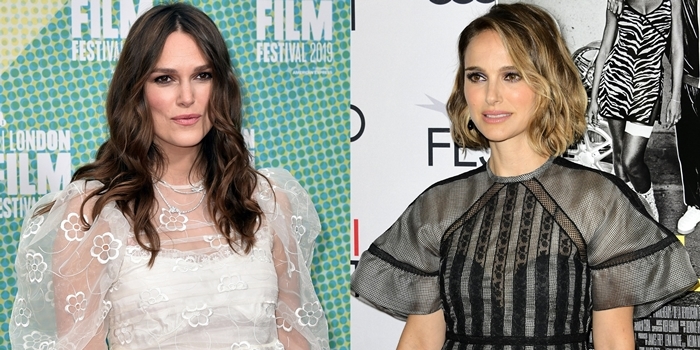 Natalie Portman and Keira Knightley look alike but are not related
Natalie Portman and Keira Knightley are of course not related.
While the "Star Wars" and "Black Swan" actress was born in Israel, Knightley hails from Britain and is best known for movies like "Bend It Like Beckham" and "Love Actually."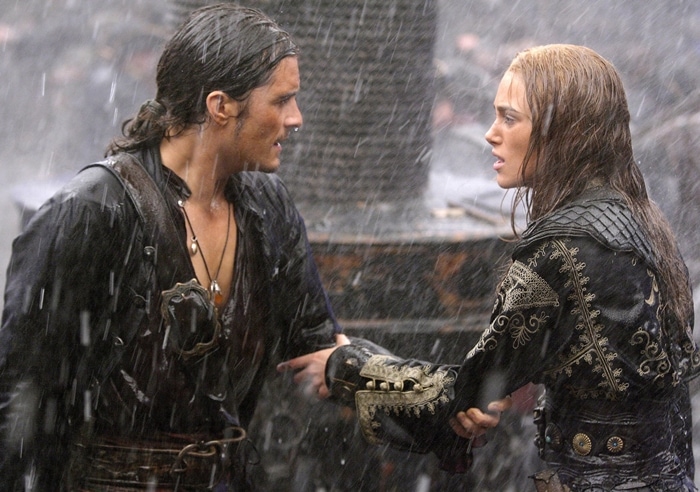 Keira Knightley, not Natalie Portman, portrayed Elizabeth Swann (later Elizabeth Turner) in the Pirates of the Caribbean film series
In September 2015, Natalie Portman paraded her legs at the Kick-off Fundraising Soiree held during the 2015 Toronto International Film Festival in Toronto, Canada.
The then 34-year-old actress opted to wear a rather conservative dress to the event held at TIFF Bell Lightbox.
Natalie Portman attends the Kick-off Fundraising Soiree during the 2015 Toronto International Film Festival held at TIFF Bell Lightbox in Toronto, Canada on September 9, 2015
Her pale lilac dress from the Christian Dior Fall 2015 Couture collection featured long, bell sleeves and ruffled accents on the shoulders.
Natalie Portman poses in front of a backdrop wearing a lilac dress from Christian Dior
Natalie styled the floral number with a clutch from the same French luxury goods company and completed the outfit with a pair of Bally heels.
Natalie Portman shows off her feet in black Bally heels
While Natalie's simple ankle-strap sandals from Bally seem to be unavailable online.
Credit: WENN / Dominic Chan / Instar