Nicki Minaj won a number of awards, including Songwriter of the Year at the 2013 BMI R&B/Hip-Hop Awards in New York City on August 22. Apparently knowing beforehand that she'd be winning, Nicki made sure to look glamorous!
She did her best to look classy in a black-and-gold number by Robert Cavalli, though fashion critics said she should have ditched the stockings. However, compared to the outrageous outfits we've seen her wear previously, Nicki actually showed some finesse in this ensemble.
Earlier this month, we spotted the 30-year-old singer in a pair of Versace pumps, which she wore with a black-and-gold outfit. This time as well, Nicki opted for a pair of Versace heels.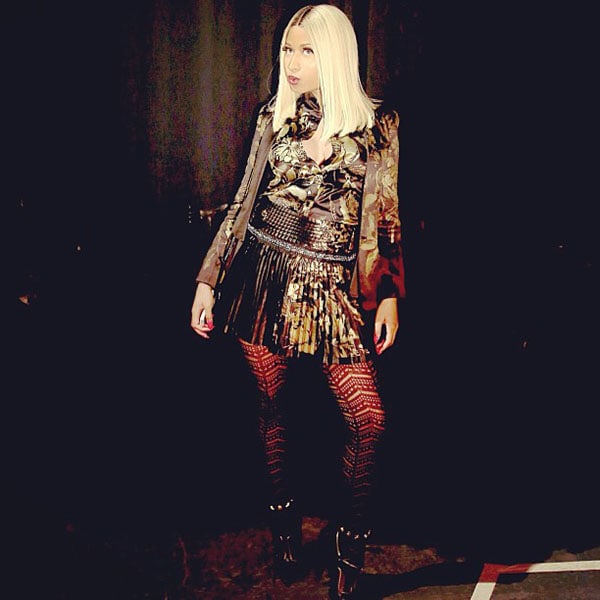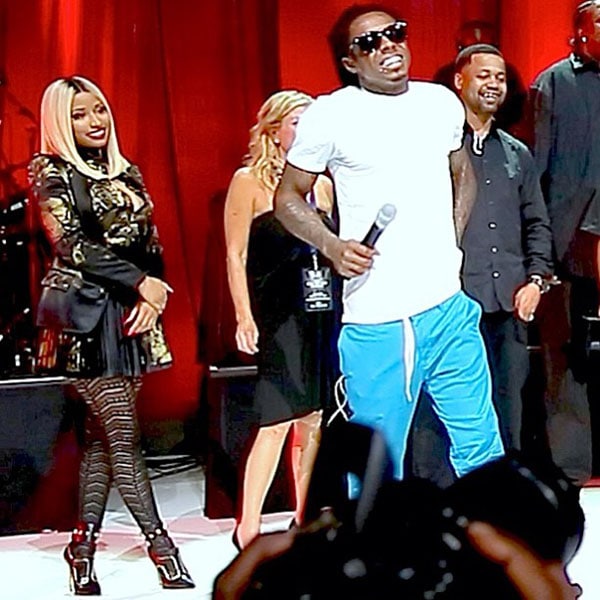 Nicki Minaj's Instagram photos showing her outfit for the 2013 BMI Awards
Her boots are kind of similar to the pumps that we spotted her wearing previously. They feature the same ankle cuffs with gold-tone pyramid studs, Versace medallions, and double buckled straps. The cuffs on her pumps are are removable, so she most likely used the same cuffs on her boots. Nicki's pointed-toe boots also feature gold-tone trimmings for glam-rock appeal.
Love them? Unfortunately they've sold out online, but you can shop more recent arrivals from the same designer at Shopbop.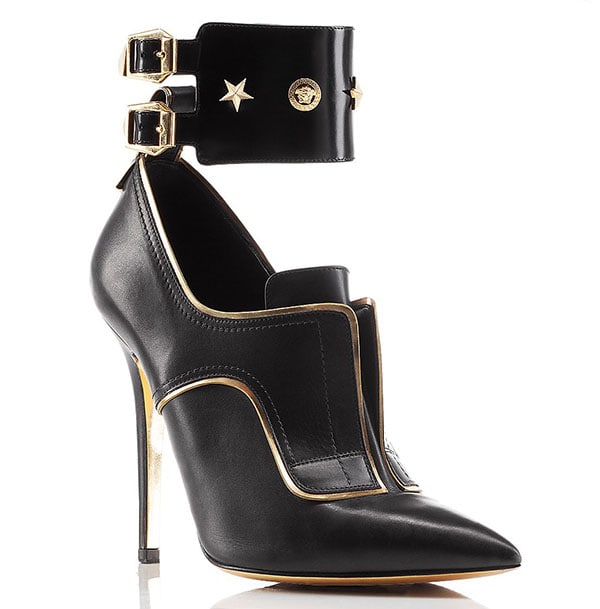 Versace Studded Stiletto Boots, $1,395
Credit: Nicki Minaj Instagram