We all know that Nicki Minaj doesn't settle for less. She has her fashion A-game on wherever she goes!
Although many fashion critics don't like her daring and sometimes out-of-this-world style, she still has moments when she dresses just right. Just take, for example, her head-to-toe Versace look when arriving on the set of Chris Brown's new music video, "Love More," in Hollywood on Friday.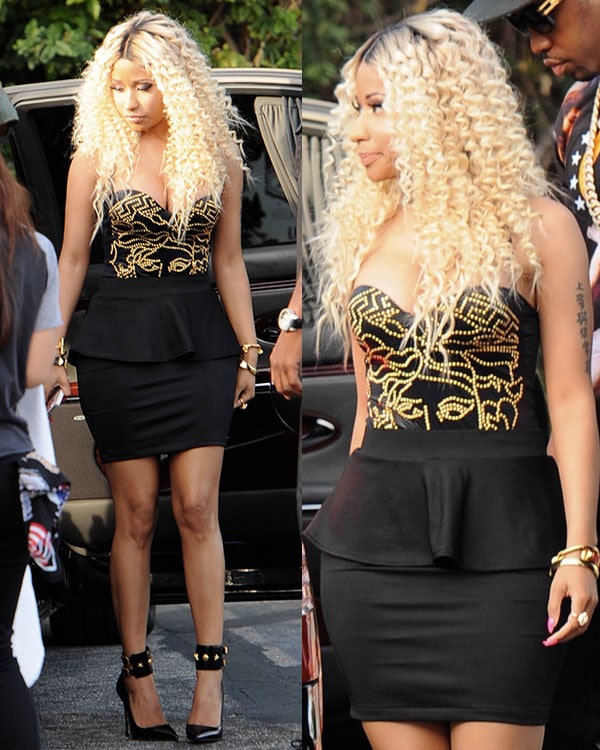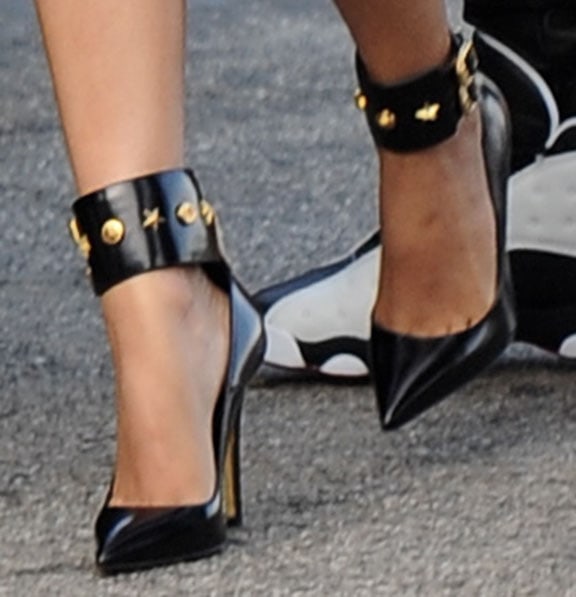 Nicki Minaj arriving on the set of Chris Brown's latest music video, 'Love More', in Hollywood on August 2, 2013
She even shared a few photos on Instagram showing off her outfit for the video shoot.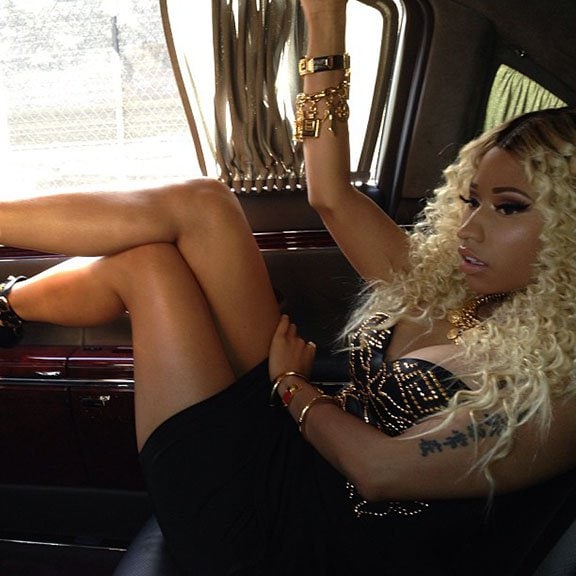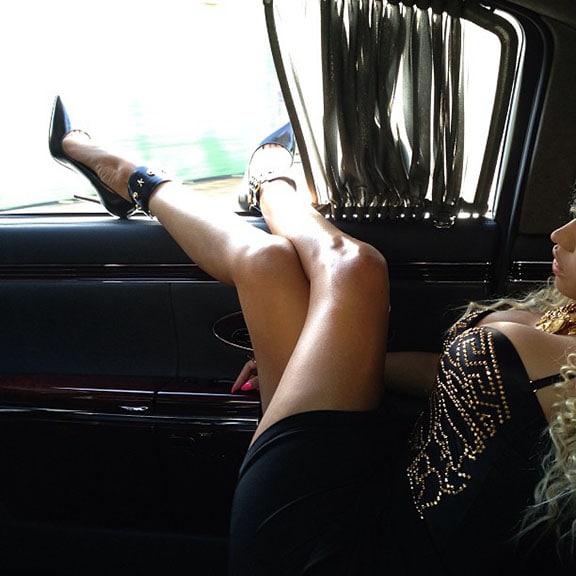 Nicki Minaj's photos on Instagram showing her Versace outfit
Although it looked like she was wearing a dress, she was actually in a two-piece ensemble. Her bustier top is from Versace and can easily be identified thanks to the the Medusa head with sparkling gold beads. Her skirt is from her eponymous collection, which will be sold exclusively at Kmart and on ShopYourWay.
What better way to finish her black-and-gold outfit than by wearing a pair of matching heels? Her black-and-gold pumps are also by Versace. They're actually the same pumps that Jennifer Hudson wore (in white) to the 2013 Do Something Awards.
The pumps feature pointed toes and wide ankle cuffs that are detailed with gold-tone pyramid stars and Versace medallions. These removable cuffs boast double straps with gold metal buckles and tips.
Versace "Star Studded" Pumps, $1,125
Credit: Nicki Minaj Instagram/Cousart-JP/JFXimages/Wenn