Being a socialite as well as a fashion model and designer, Nicky Hilton made time for the New York Fashion Week. She attended several shows with her sister, Paris, and, as expected, they both dressed in style.
What captured our attention, in particular, was Nicky's bright red clutch at the Alice + Olivia presentation on September 9. She was wearing a sparkly black knit top, a red tartan skirt, and a pair of black heels. Her clutch obviously matched her skirt, although I'd personally prefer to let it pop from an all-black number. Anyway, she still looked great!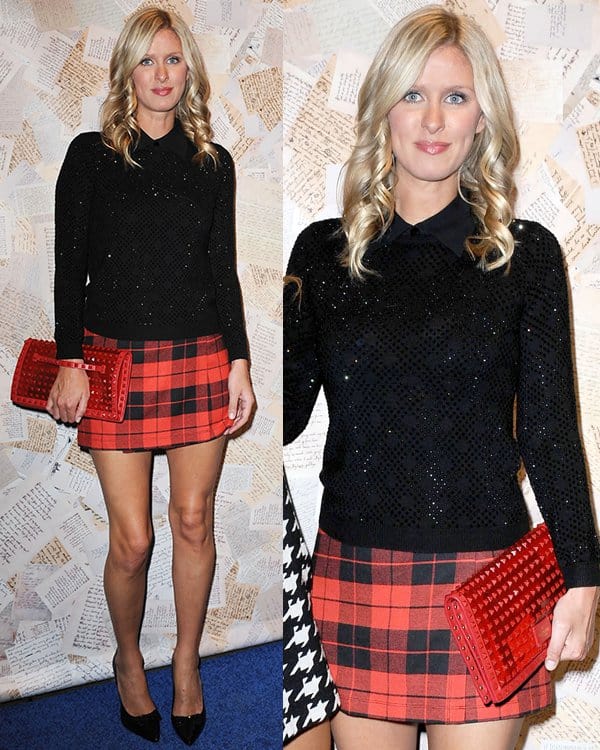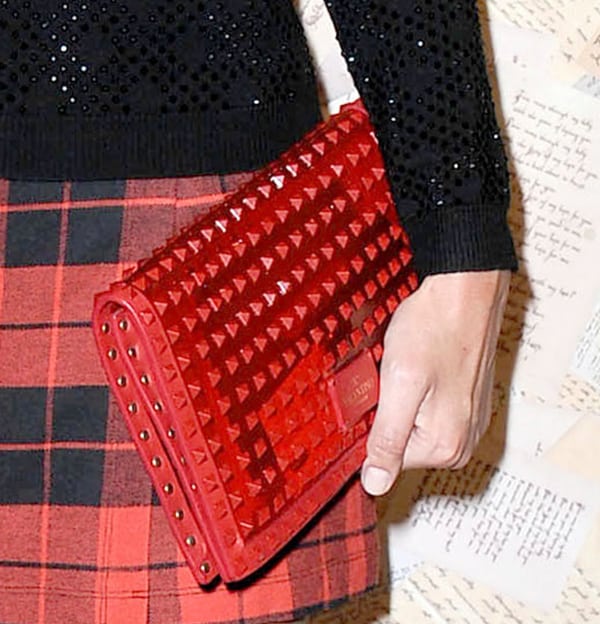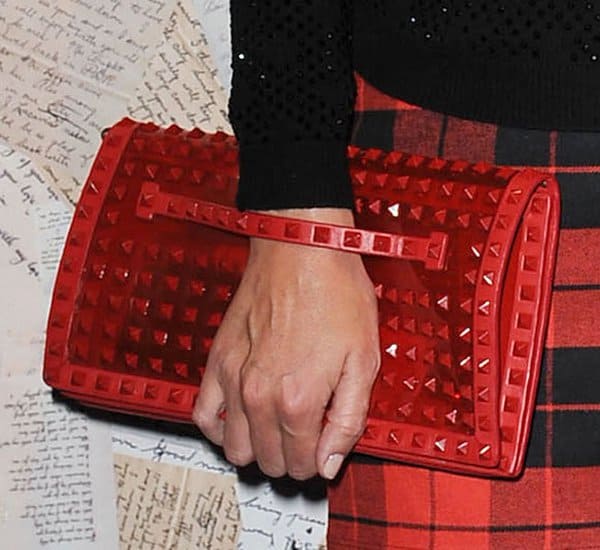 Nicky Hilton at the Alice + Olivia presentation during the Mercedes-Benz New York Fashion Week Spring/Summer 2014 in New York City on September 9, 2013
With the pyramid studs embellished all throughout Nicky's clutch, you can easily tell that it's from Valentino. The studs alone make this bright red purse very interesting and hard-to-miss.
You can carry this clutch in two ways: using the studded leather loop handle that is detachable and using the handle at the front flap. With about 6 inches height, 10.5 inches width, and 1 inch depth and with two-tone internal compartments, this clutch should be able to carry your essentials.
Would you splurge on this piece? Check out its whopping price tag below.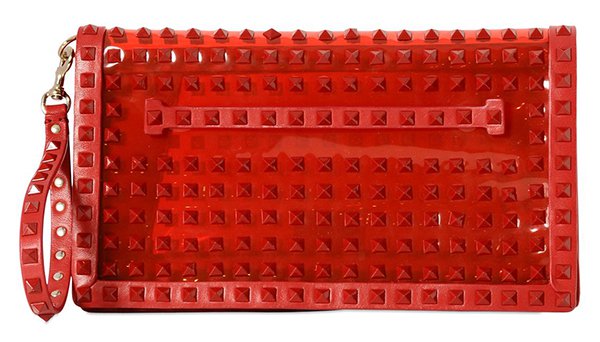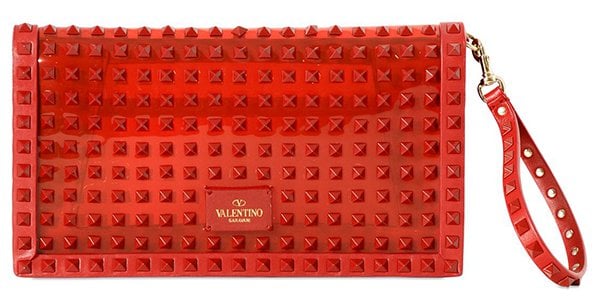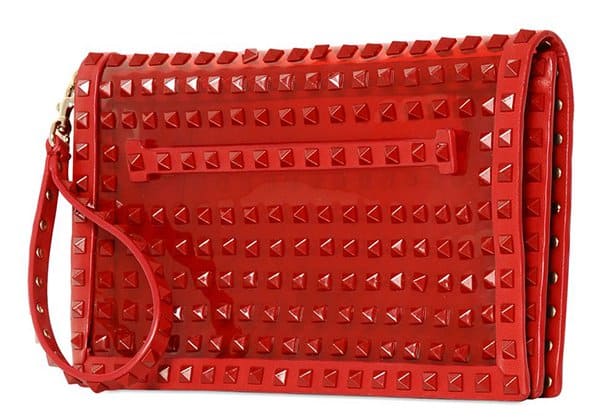 Valentino Rockstud Rouge Patent Clutch, $3,045
Credit: Jeff Grossman / Molly McClain / WENN