It's not every day that an old 1980s sitcom gets ordered for a new revival from a major television channel.
But fans of the original Night Court (which aired from 1984-1992) must've been in for a shock when that exact thing happened with the revival series of Night Court, which premiered on January 17, 2023, on NBC.
Rather than a reboot of the original Night Court series, this new series is actually a continuation of the original storyline of the show and centers around Abby Stone, the daughter of Harry Stone, who was the protagonist and judge in the original series.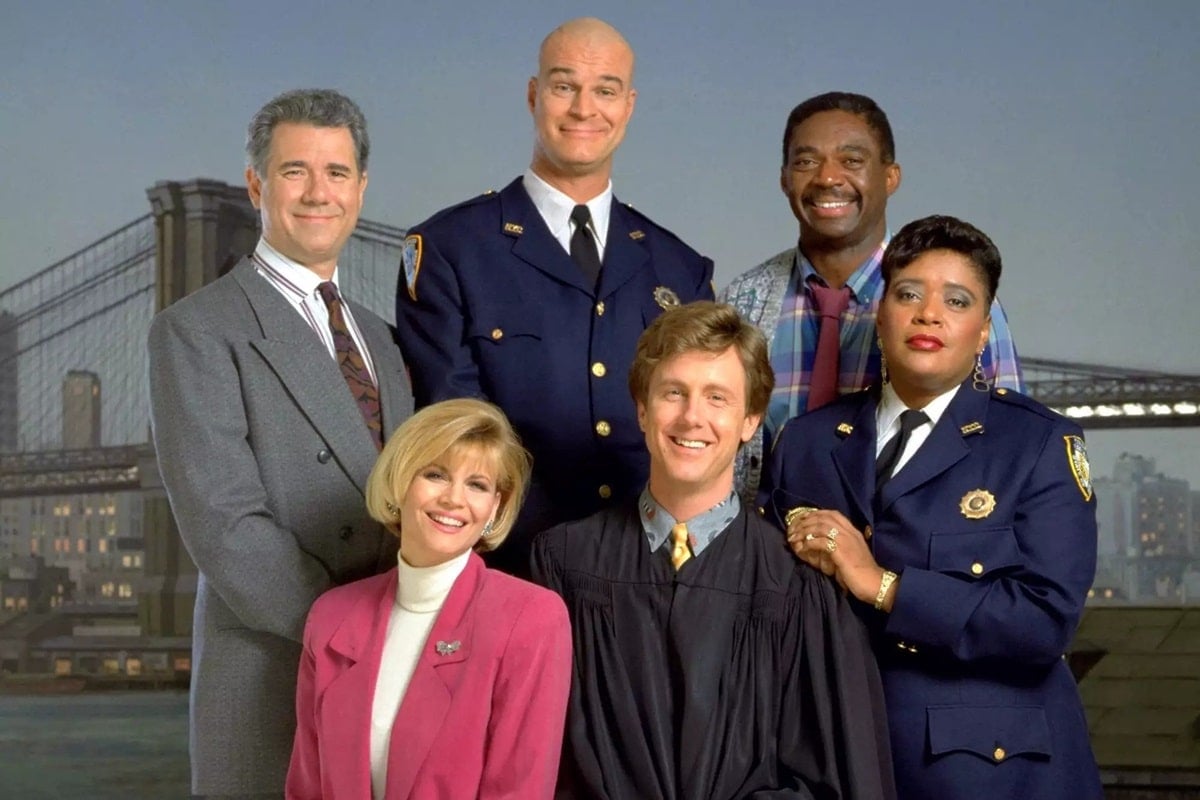 The iconic cast of "Night Court" included John Larroquette as the sleazy but hilarious Dan Fielding, Harry Anderson as the quirky and offbeat judge Harry T. Stone, Markie Post as the strong and independent lawyer Christine Sullivan, Richard Moll as the towering and lovable bailiff Bull Shannon, Marsha Warfield as the sharp-tongued and no-nonsense bailiff Roz Russell, and Charles Robinson as the affable and reliable court clerk Mac Robinson (Credit: NBC)
The main stars of "Night Court" had the following ages when the first episode aired on January 4, 1984: Harry Anderson (who played Judge Harry Stone) was 31 years old, John Larroquette (who played Dan Fielding) was 36 years old, Markie Post (who played Christine Sullivan) was 33 years old, Richard Moll (who played Bull Shannon) was 41 years old, Charles Robinson (who played Mac Robinson) was 39 years old, and Marsha Warfield (who played Roz Russell) was 30 years old.
With that being said, why don't we take the opportunity to look back at the original sitcom and see what the original cast has been up to since the series was taken off the air? Night Court fans, you're in for a treat with this one!
Night Court Got Its Start as a Midseason Replacement for Cheers
Night Court was a rare midseason replacement show that achieved unprecedented popularity in 1984.
It replaced Cheers in NBC's popular Thursday night time slot. Cheers was bumped to an earlier time slot, at 8:00 pm.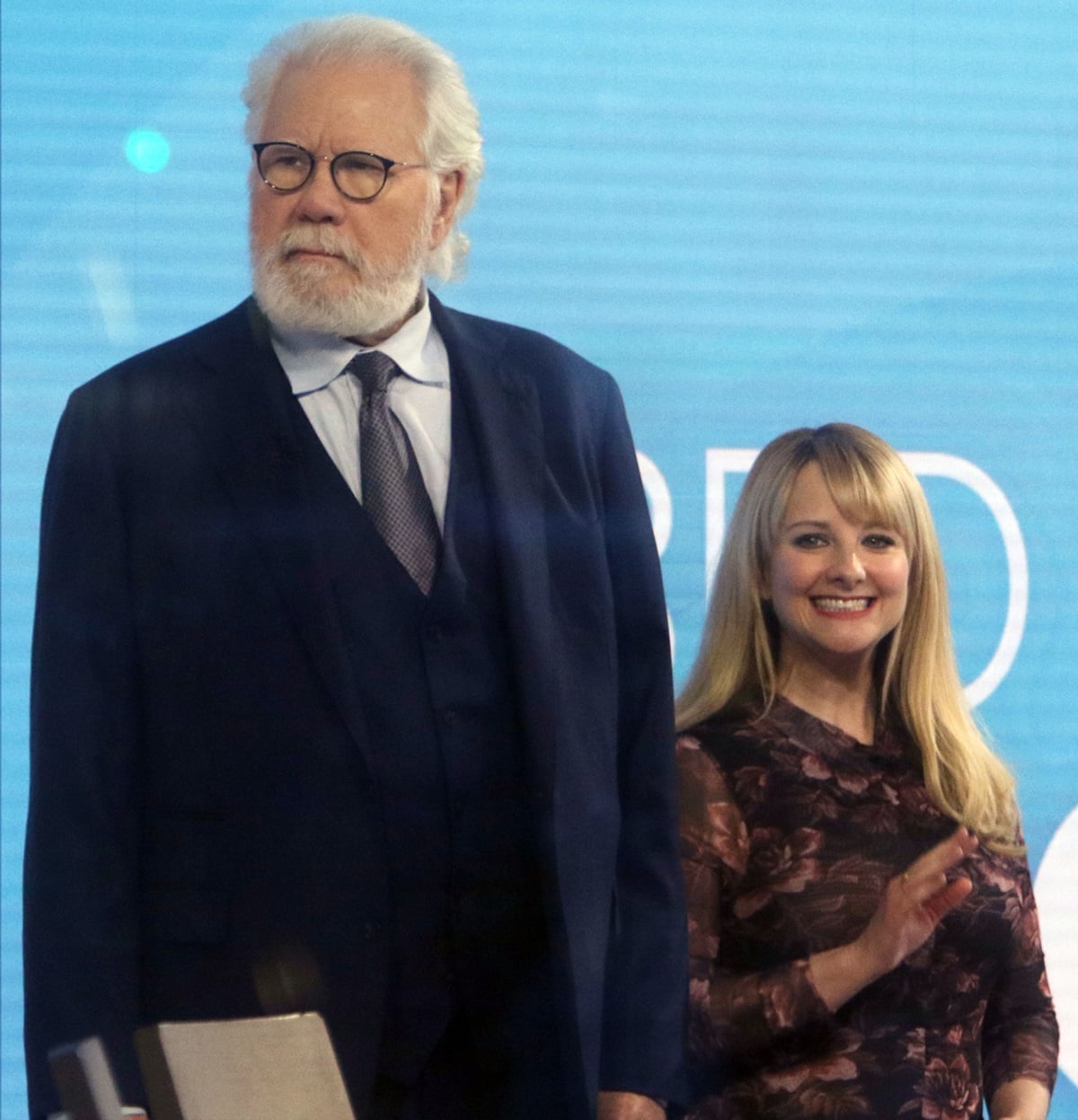 John Larroquette reprises his role from the original run of the series as Dan Fielding and Melissa Rauch portrays Abby Stone, the daughter of the late Harry Stone, in the revival of the American sitcom Night Court (Credit: Roger Wong / INSTARimages / Cover Images)
However, because of this, many original Cheers fans erroneously thought Night Court was one of many Cheers spin-offs (including shows like The Tortellis and Frasier).
As we now know, Night Court was indeed its own original series and did not take place in the fictional world of Cheers.
The Creator of Night Court Created a Law-Themed Sitcom
Night Court was created by longtime sitcom writer Reinhold Weege, whose writing credits also include popular other popular television shows like Barney Miller and M*A*S*H.
Interestingly enough, Weege took a stab at creating a sitcom before Night Court. Park Place, which also had a law theme, aired on CBS from April 9 to April 30, 1981.
Rather than a night court, however, Park Place took place at a legal-aid clinic in Manhattan, and many of the characters were young lawyers.
The show launched on CBS in 1981 (three years before Night Court would air its pilot episode) but was a major failure, and CBS only aired four episodes. Luckily Weege was able to get a second chance at sitcom glory, or we'd never have Night Court.
Weege would continue to work on Night Court up until the sixth season when he left the show to work on other projects.
Harry Anderson – 6ft 3 ½ (191.8 cm) – Where is he now?
Funnily enough, the creators of Night Court did not have Harry Anderson in mind when they were writing the role of Judge Harry Stone.
Anderson was a multi-faceted entertainer, as he was not only a stand-up comedian but also a stage magician.
Before landing the role of Harry Stone, Anderson had a recurring role as Harry "The Hat" Gittes on Cheers, which is likely why many people were confused as to whether Night Court was a spin-off of Cheers when it initially premiered.
Harry Anderson, best known for his role as Judge Harry Stone in the hit NBC comedy series "Night Court," died at the age of 65 at his home in Asheville, North Carolina, on April 16, 2018 (Credit: Kathy Hutchins / Shutterstock)
Anderson imparted much of himself into the role of Harry Stone, as both characters were magicians and wore colorful ties.
Anderson was also a longtime fan of singer Mel Torme, a characteristic he imparted to the character of Harry Stone. He was 31 years old when the first episode aired on January 4, 1984, and was 39 when the final episode aired on May 31, 1992.
After the show wrapped, Anderson appeared as Dave Berry in the American sitcom television series Dave's World, which lasted from 1993 to 1997.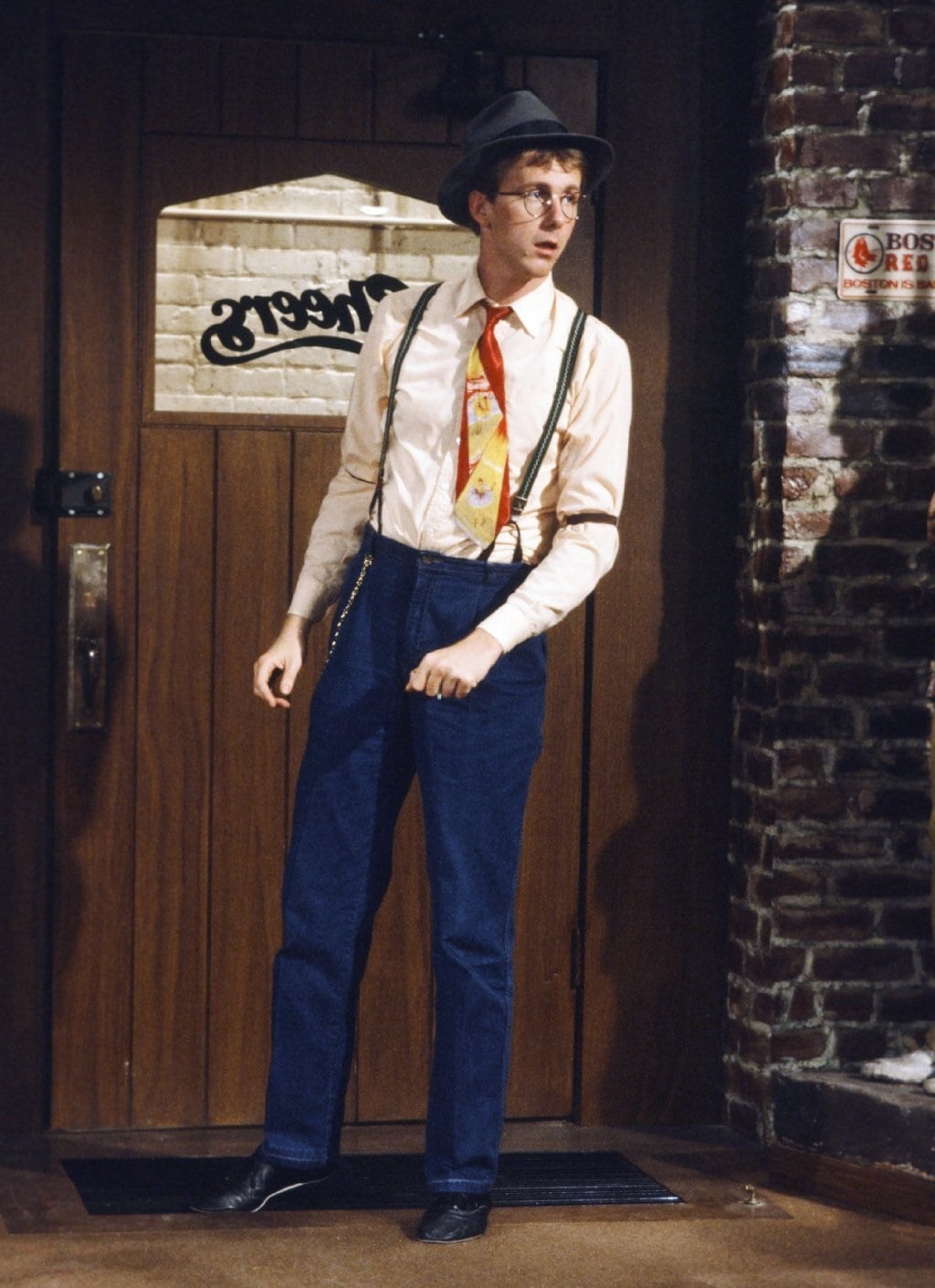 Harry Gittes is a recurring character on Cheers played by the late Harry Anderson (Credit: NBC)
Following that, Anderson moved to New Orleans, where he ran a nightclub called Oswald's Speakeasy and a magic and curiosity shop called Sideshow. Later in life, he left New Orleans for Asheville, North Caroline, where he finally settled down.
Anderson passed away in Asheville on April 16, 2018, at the age of 65. The cause of death was a stroke due to a severe case of influenza. At the time of his death, he is estimated to have had a net worth of $5 million.
Markie Post – 5ft 6 (167.6 cm) – Where is she now?
While not a cast member of the series when it initially premiered in 1984, Markie Post would land the role of public defender Christine Sullivan during the show's third season.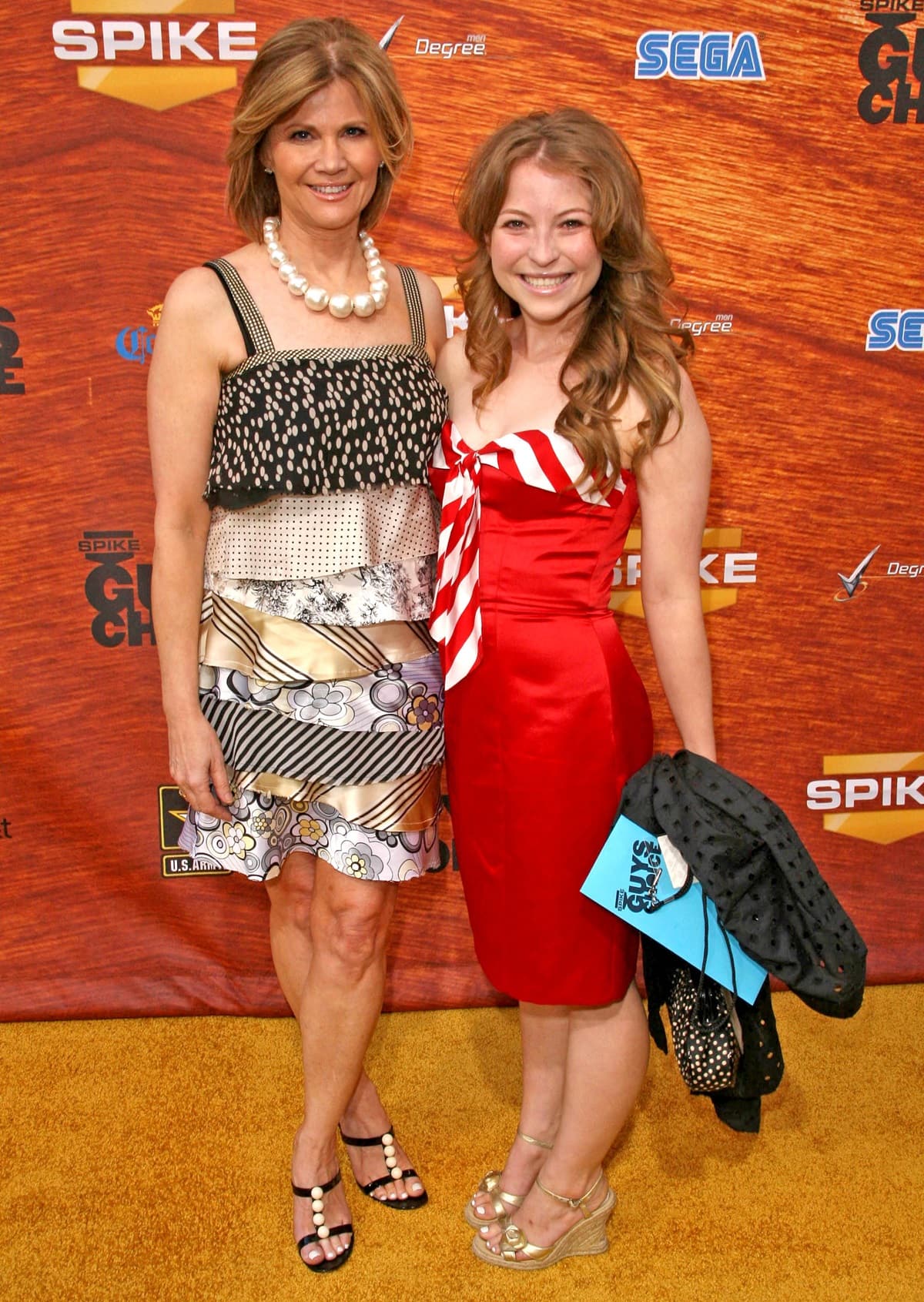 Actress Markie Post and her daughter Katie Ross arrive at Spike TV's 2nd Annual Guys Choice Awards at Sony Studios on May 30, 2008, in Culver City, California (Credit: S_Bukley / Shutterstock)
She quickly became a fan favorite and a mainstay for the rest of the series' life. Like Anderson, Post also had a smaller role in Cheers as the best friend of Diane Chambers.
Markie Post was 35 years old when she first appeared on "Night Court" on October 4, 1984, in the episode Christine and Mac (a.k.a. Daddy for the Defense), the second episode of Season 2 of Night Court.
She also continued in her role throughout the show's nine-season run and was 41 years old when the final episode aired on May 31, 1992.
Markie Post, a veteran actress known for her leading role in the 1980s sitcom "Night Court," passed away on August 7, 2021, after fighting cancer for nearly four years at the age of 70 (Credit: Vince Flores / Startraksphoto)
Post started her television career in game shows before moving into sitcoms with small roles shows like Cheers, Buck Rogers in the 25th Century, and The Love Boat.
After Night Court wrapped, she continued her career in shows like Hearts Afire, The District, and Scrubs. Post passed away at the age of 70 after battling cancer on August 7, 2021. Her estimated net worth at the time of her death was $12 million.
Richard Moll – 6ft 8 (203.2 cm) – Where is he now?
Richard Moll, actor and voiceover artist with a net worth of $20 million, portrayed the fan-favorite character of Nostradamus "Bull" Shannon, the hulking, oafish bailiff of the night court.
When he initially auditioned for the role of Bull, Moll had his head shaven due to playing a part in a sci-fi movie, Metalstorm, prior.
Charles Richard Moll, an American actor known for his portrayal of the bailiff Aristotle Nostradamus "Bull" Shannon on "Night Court" from 1984 to 1992, is also recognized as the voice of Harvey Dent/Two-Face in "Batman: The Animated Series" and "The New Batman Adventures" (Credit: Tony DiMaio / Startraksphoto)
The producers loved the look of his shaved head, which became a recurring gag of his character, as Bull would slap his bald head every time he made a mistake. Moll was 39 years old when he was cast as Bull.
Moll had small roles in television and film leading up to his role in Night Court and even enjoyed a successful career in voice-over work due to his naturally deep voice.
These roles included characters like Two-Face in Batman: The Animated Series, Scorpion in Spider-Man, and Abomination in The Incredible Hulk.
Richard Moll played Aristotle Nostradamus 'Bull' Shannon, Karen Austin had a recurring role as court clerk Lana Wagner, and Jeff Corey appeared as Santa Claus in the Season 1 episode of Night Court titled "Santa Goes Downtown" (Credit: NBC)
Richard Moll lives in California with his family, and he is 80 years old. He is reportedly 6ft 8 (203.2 cm) tall, making him an imposing figure on screen and in real life.
John Larroquette – 6ft 4 (193 cm) – Where is he now?
It's safe to say that, in many ways, Larroquette was the star of the show. Estimated to have a net worth of $9 million, he played the role of Dan Fielding, a womanizing prosecutor in the night court.
Larrouquette was 37 years old when he was cast as Fielding. Larrouquette was an established actor when he received the role, enjoying starring roles in shows like NBC's Baa Baa Black Sheep.
Pictured with an orangutan in Monkey Business, the 19th episode of Season 3 of Night Court, John Larroquette played the character of Dan Fielding, a womanizing prosecutor (Credit: NBC)
Larrouquette's performance as Fielding was critically acclaimed, and he won the Emmy Award for Best Supporting Actor in a Comedy Series, for four years in a row, from 1985-1988.
His four consecutive wins were a record at the time, and he asked that he wouldn't be considered for the 1989 Emmy Awards as a result.
John Larroquette is the only original Night Court cast member reprising his role as a public defender (Credit: Kathy Hutchins / Shutterstock)
Larroquette is the only main cast member from the original series to reprise their role in the sequel series. This time, he acts as the public defender for Abby Stone's court. Larroquette is currently 75 years old.
Why Was the Original Night Court Cancelled?
It's hard to find any information on why the original series concluded in 1992. After nine seasons, we think it's safe to say that the show naturally had run its course and ended on a high note rather than getting abruptly canceled.
Night Court 2023 – Renewed for a Second Season!
If you were a fan of the original Night Court and even enjoyed the new reboot, you'll be pleased to know that the new series was renewed for a second season at NBC in February of 2023.
While initial reviews of the new series were somewhat lukewarm, many critics have noted that the show begins to find its comedic stride throughout the first few episodes of the first season.