North West is already stealing her mom's shoes! The 3-year-old daughter of Kim Kardashian West chose a pair of silver Balenciaga thigh-high boots that were about as tall as her to pose for an adorable Instagram snap.
Kimmy didn't think that North borrowing clothes from her "would happen this soon," but at least the reality star knows that her daughter has good taste. Although that's kind of inevitable considering North has been wearing Givenchy, Celine, and Alexander Wang since she was a wee baby. She's also been wearing Hermes, Charlotte Olympia, and Giuseppe Zanotti shoes even before she learned how to walk!
Check out North West taking playing dress up to a whole 'nother level: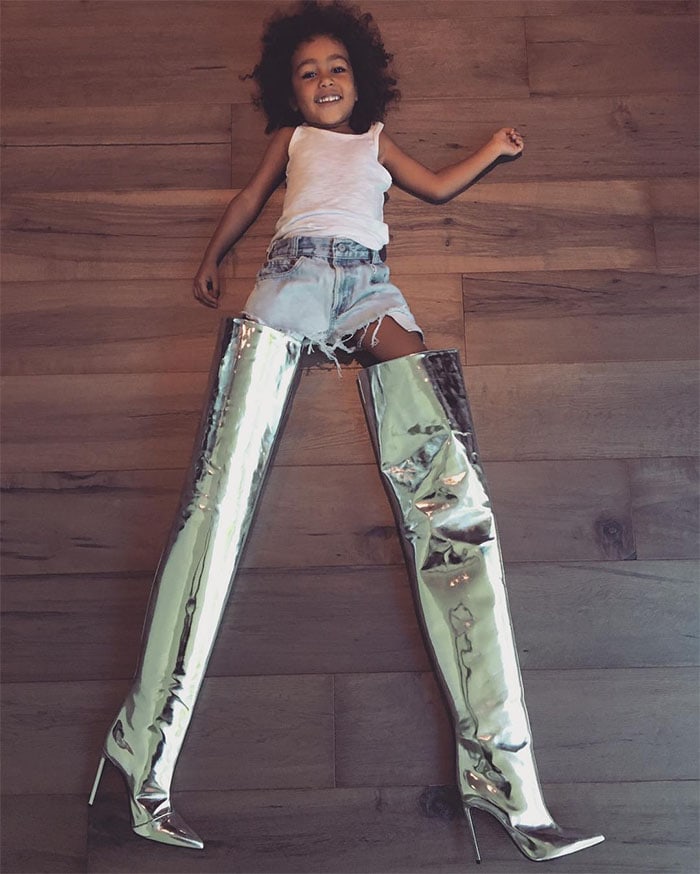 Kim Kardashian's Instagram post captioned, "Didn't think it would happen this soon…my baby girl stealing my shoes. At least she has good taste #Balenciaga 😂😂😂" — posted on August 15, 2016.
A couple of weeks later, Kim took a shot at wearing the silver thigh-high boots herself to her husband Kanye West's show in NYC's Madison Garden. The mother-of-two paired the thigh-highs with a Maison Margiela sheer slip dress that showed her nipples.
Kim Kardashian heading to Kanye West's show in Madison Square Garden in New York City on September 6, 2016.
Meanwhile, North's auntie Kylie Jenner was also showing off similar silver Balenciaga shoes on her Snapchat. The 19-year-old posted a pic of ankle boots and high-top sneakers in the same shiny mirror leather material. A week later, the social media star posted a casual outfit of the day Instagram pic with the silver sneakers.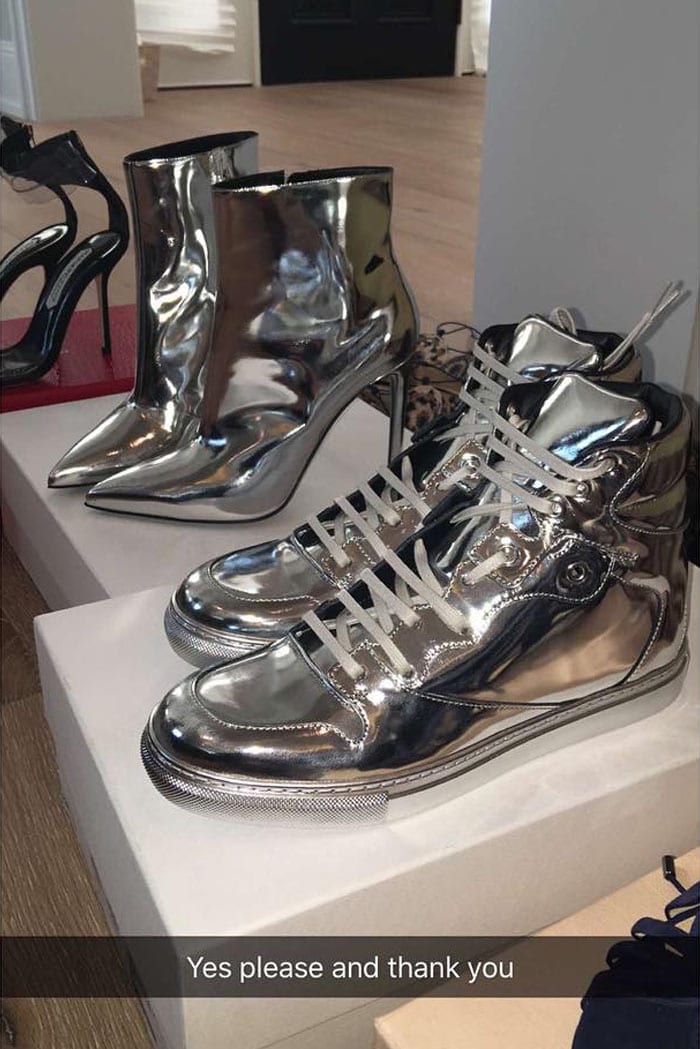 Kylie Jenner's Snapchat of her Balenciaga ankle boots and sneakers in silver mirror leather — posted on July 13, 2016.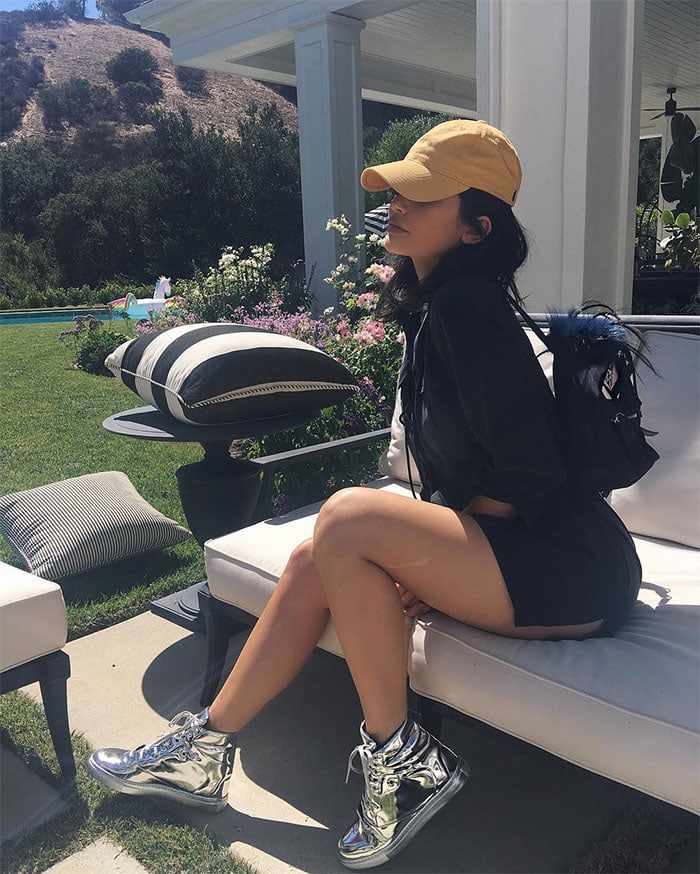 Kylie Jenner's outfit of the day Instagram post — posted on July 22, 2016.
Who do you think wore her silver Balenciaga shoes best? Shop all pairs shown in this post below.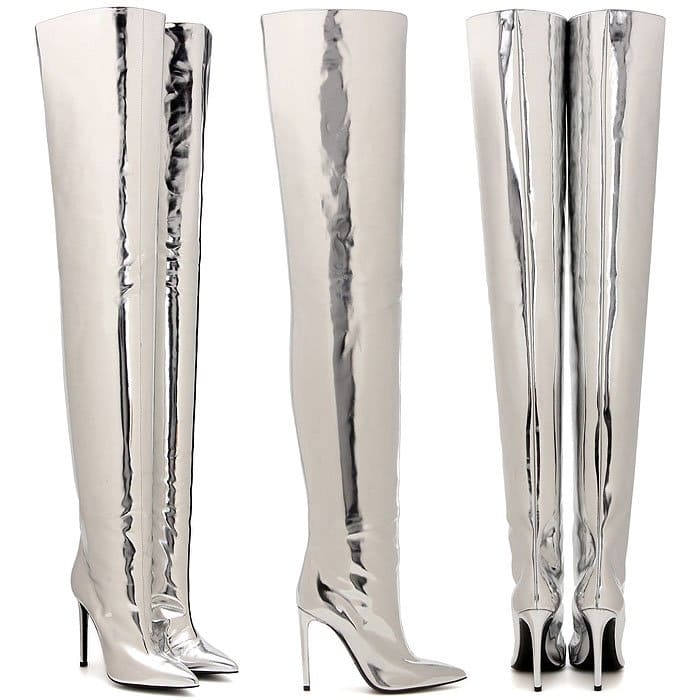 Balenciaga "All Time" Mirror-Effect Leather Thigh-High Boots, $1,540 at MatchesFashion and MyTheresa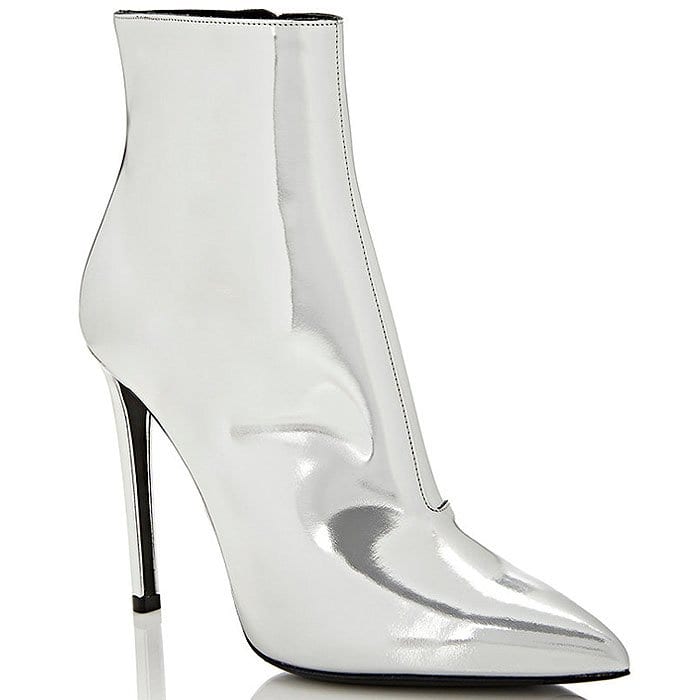 Balenciaga "All Time" Mirror-Effect Leather Booties, $755 at Barneys
Balenciaga Mirror-Effect High-Top Sneakers in Argent (Silver), $545 at Barneys
Credit: Kim Kardashian's Instagram, Kylie Jenner's Snapchat and Instagram