It was a fun Family Weekend screening in New York City on March 21, 2013.  The stars, namely, Kristin Chenoweth, Olesya Rulin, Joey King, and Ruby Modine, walked the red carpet at Chelsea Clearview Cinemas in their coolest outfits (with shoes to match, of course).
It seemed like a laid-back night, with the movie's cast wearing short dresses and pants. Their shoes were also classic and casual — seems fitting for an entertaining film that's made for all viewers.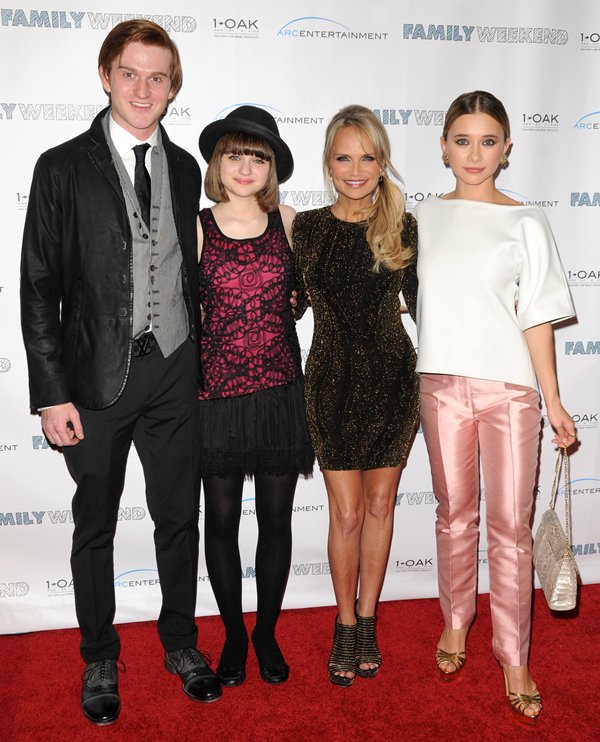 Olesya Rulin, Eddie Hassell, Joey King, and Kristin Chenoweth at the New York special screening of Family Weekend, March 21, 2013
Which of these ladies do you think had the best shoes?
1. Kristin Chenoweth in Dior Caged Heels
Looking hot in her body-hugging Torn dress, Chenoweth opted for funky studded caged heels by Christian Dior. Her side-swept pony and wide smile complemented the fresh ensemble perfectly.
Kristin Chenoweth looking young and hot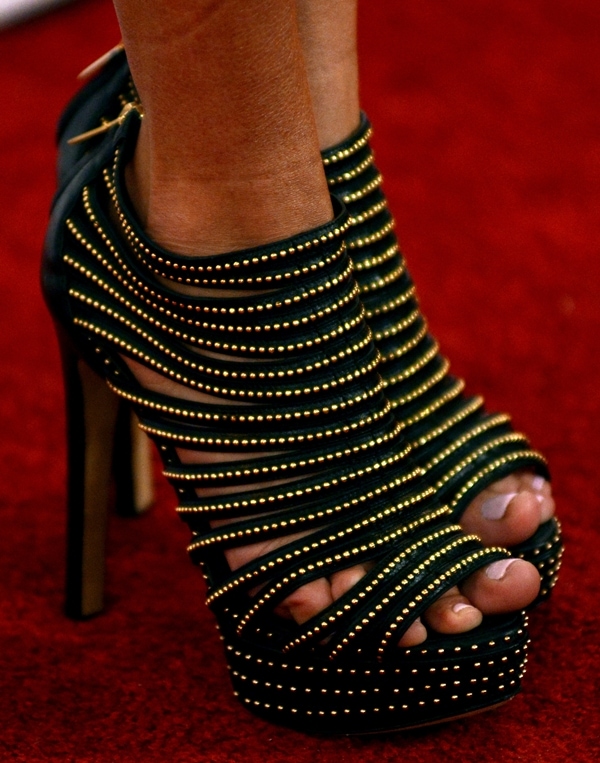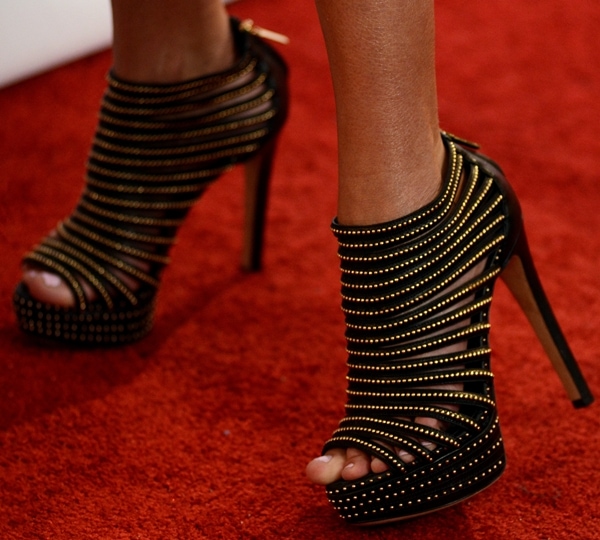 Dior black studded caged heels on Chenoweth
Want her shoes?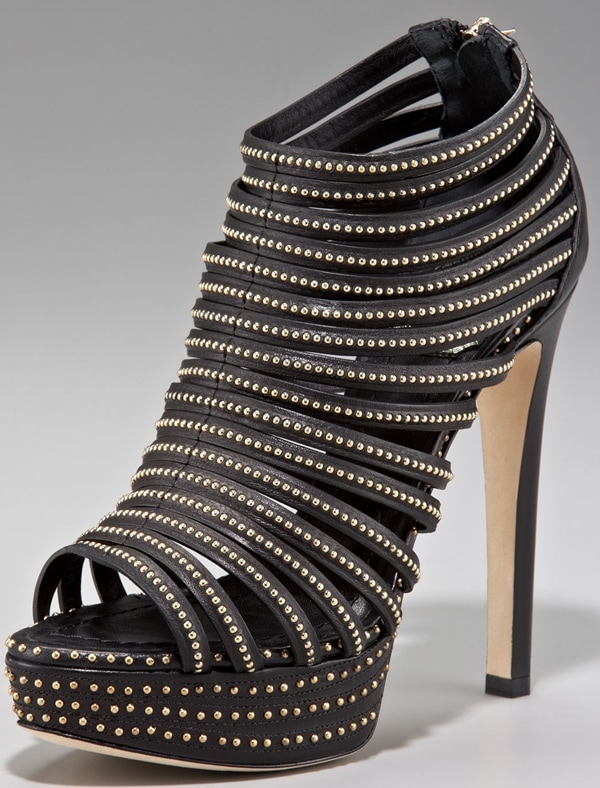 Christian Dior Black Studded Caged Heels, $1,150 at Neiman Marcus
2. Olesya Rulin in Classic Gold Sandals
High School Musical's shy pianist has grown up to be a fabulous young woman, dressed in a runway look from Osman's spring 2013 collection. She didn't wear Osman's original gold-printed blouse, but she did have a splash of gold on her feet with strappy platform sandals.
Olesya Rulin in head-to-toe Osman, spring 2013 collection
A closer look at Rulin's classic gold sandals
A great alternative:
Charlotte Olympia Ursula Metallic Strappy Platform Sandals, $1,095 at Neiman Marcus
3. Joey King in Black Ballet Flats
The 13-year-old actress kept her look young, donning black tights and a cute cap. No heels for this girl, she went for a comfy pair of black flats. It's rumored that her shoes are always either Converse or from Payless.
Joey King staying age-appropriate.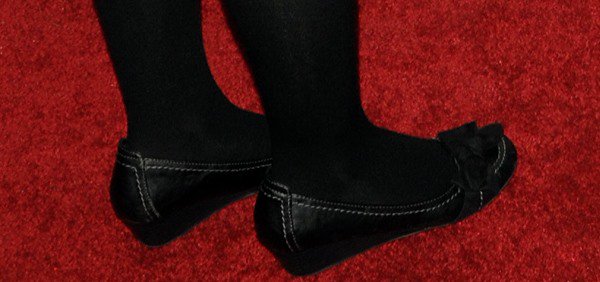 Black ballet flats with a ribbon for Joey King
A number of ballet flats are available from Payless to choose from, like this one:
Black Ballet Flats from American Eagle, $17.99
4. Ruby Modine in Round-Toe Pumps
Keeping it too casual was Ruby Modine, who walked the red carpet wearing capris and a printed tank top. Luckily, her round-toe black pumps added a bit of sophistication to the overall look. It goes to show that shoes can really make a difference.
A little too casual for an NYC screening
Sophisticated black pumps making Modine's outfit updated
Credits: Dan Jackman/Ivan Nikolov/WENN