Olivia Rodrigo flaunted her boobs in her riskiest outfit yet at The Academy Museum of Motion Pictures Opening Gala held on Saturday evening at the Academy Museum of Motion Pictures in Los Angeles.
Olivia Rodrigo flaunts her boobs at The Academy Museum of Motion Pictures Opening Gala held on September 25, 2021, at the Academy Museum of Motion Pictures in Los Angeles (Credit: MEGA / WENN)
The 18-year-old "Drivers License" singer did not leave much to the imagination in a strapless Saint Laurent Spring 2020 dress featuring a plunging neckline and a thigh-high slit.
She styled her abstract cut-out evening maxi dress from Saint Laurent with Amber ankle-strap sandals from the same designer.
"I'm so in love with her, I want to marry her," Rodrigo told Apple Music's Zane Lowe of Cardi B earlier this year. She also loves her "Get Up 10" hit song from Cardi B's Invasion of Privacy debut studio album.
"One of the lyrics is like, 'Real b—-, only thing fake is boobs.' And I was like, 'Yes, that's the energy.' I'm obsessed with her. I love Invasion of Privacy."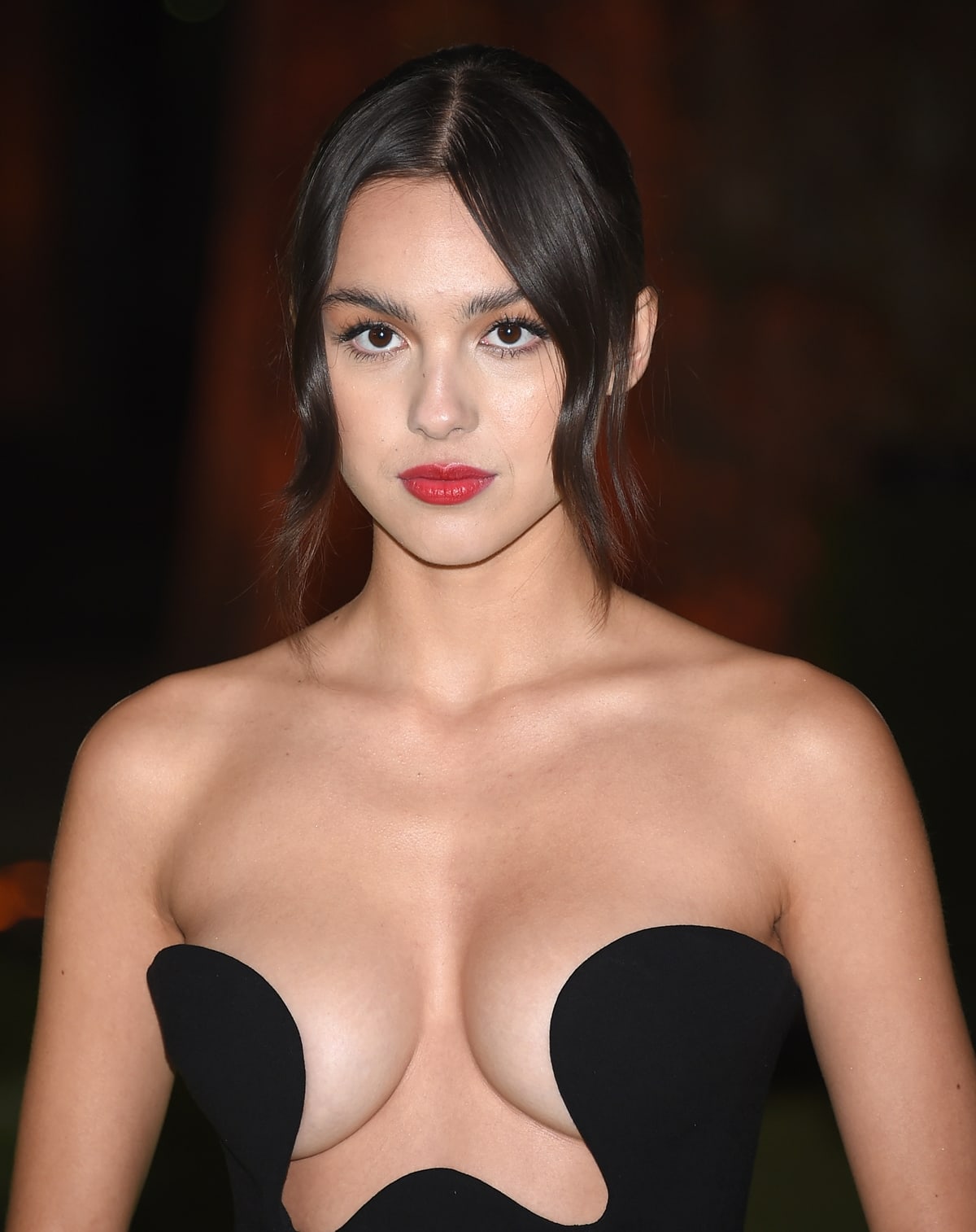 Olivia Rodrigo displays her boobs in a black cut-out evening dress from Saint Laurent (Credit: MEGA / WENN)
In an interview with Vogue Singapore this month, she admitted that being famous is "really tough" on her mental health.
"I'm taking it one step at a time. It can be really tough on your mental health, though. I'm grateful for the people who like me for me, and keep me separated from all the noise and tabloids or what people are saying about me on social media. That's always been a top priority. It's funny how recognition changes everything and also changes nothing in your life."
"The problems I was having a year ago are still the problems I'm having now, and things that brought me joy a year ago are still the things that bring me joy now. It's just another aspect of life that you need to learn how to deal with, but it doesn't change who you are as a person," she added.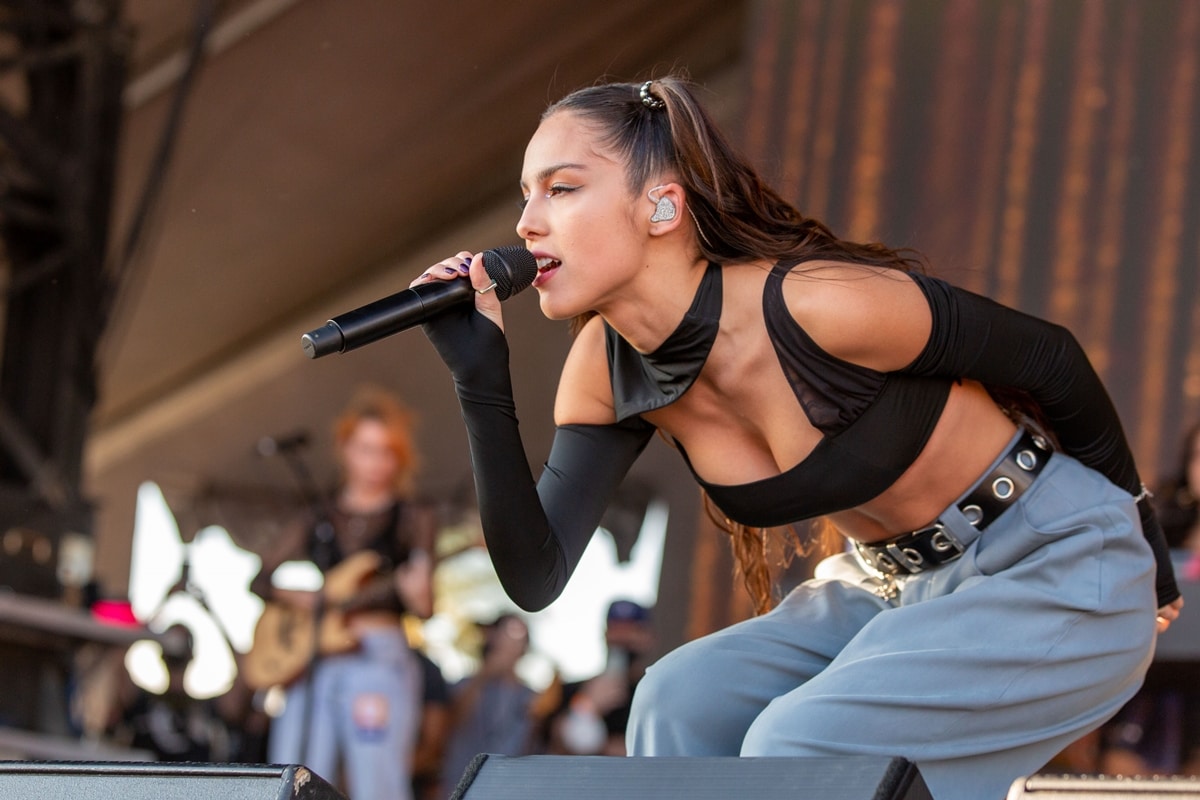 Olivia Rodrigo in blue and grey trousers from Eytys and a Cup of Stars Huxley crop blouse performs on day 2 of the 2021 iHeartRadio Music Festival held at AREA15 in Las Vegas, Nevada, on September 18, 2021 (Credit: MEGA / WENN)
"I'm comfortable being vulnerable with people, and many times people associate vulnerability with weakness. From a young age, I realized that vulnerability equates to strength, and that's so true in my songwriting. If I wasn't so comfortable in my emotions, I wouldn't have made Sour and it wouldn't have had that same result," Olivia said about being proud of her vulnerability.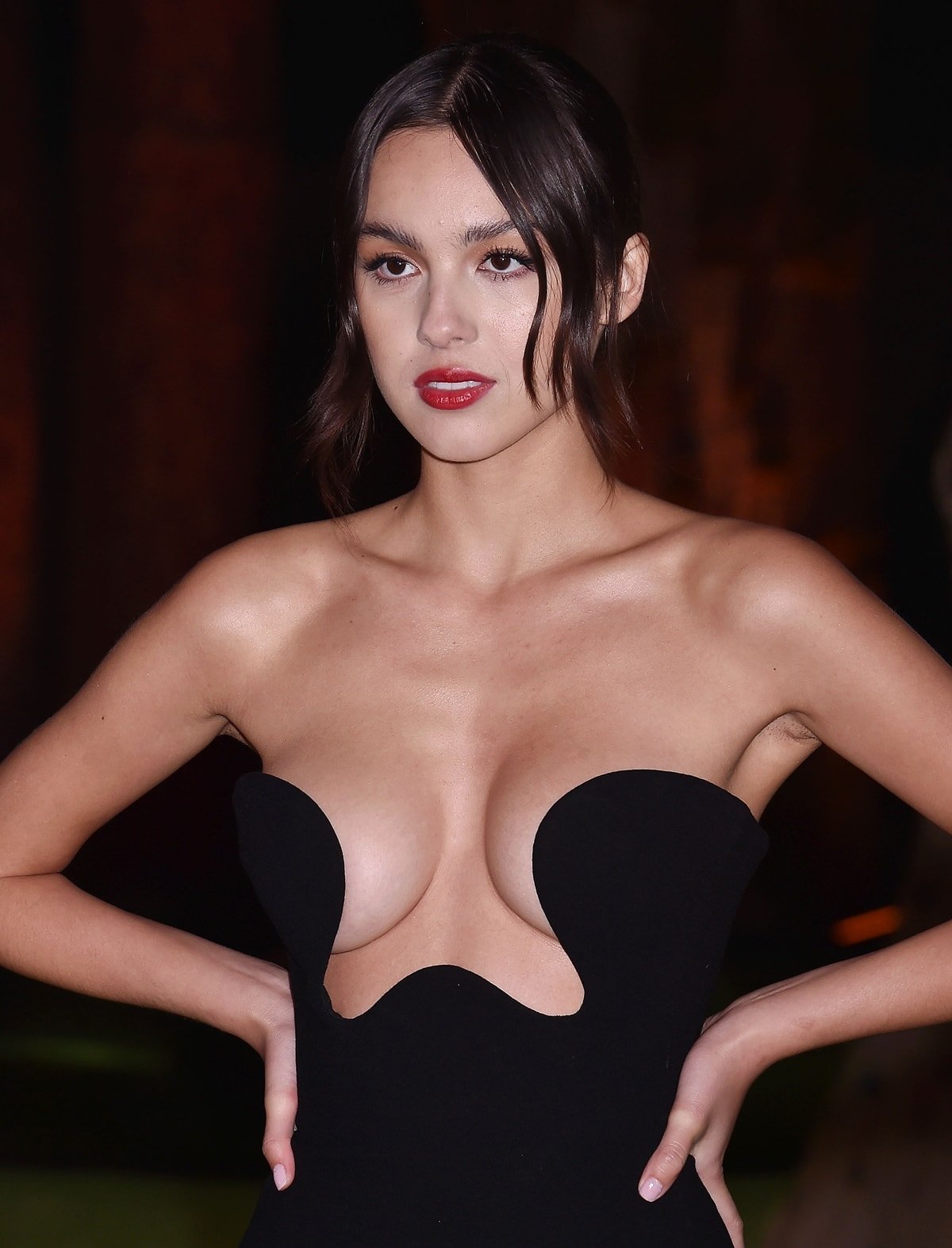 Olivia Rodrigo in a strapless black dress featuring an abstract cut-out design (Credit: MEGA / WENN)
"It was surprising to see who was genuinely supportive of me and who wasn't. Sometimes when you have a lot of success really quickly, it can scare people and make people feel different. That was an interesting thing to learn. I'm figuring it all out," she revealed about becoming famous quickly.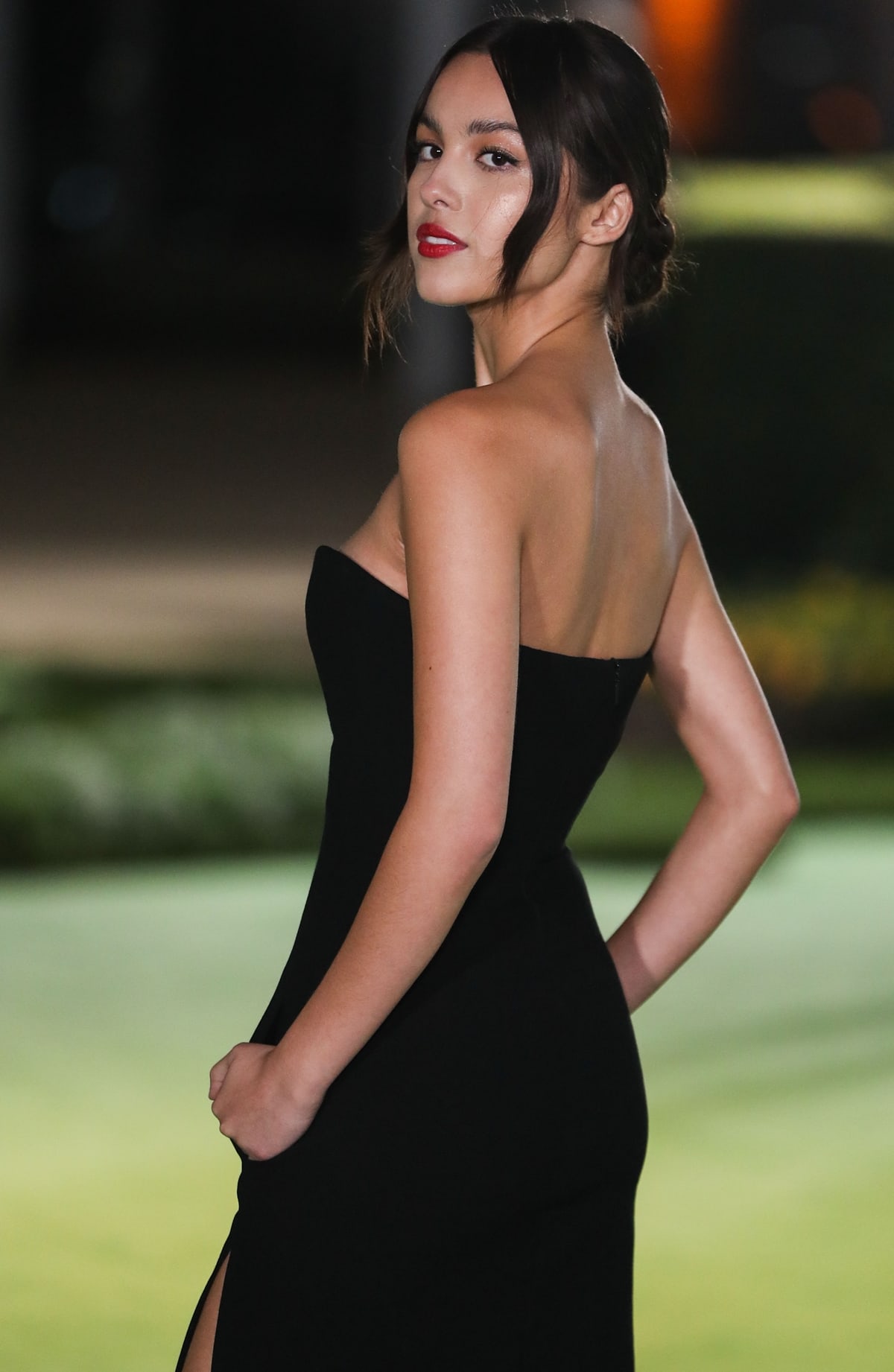 Olivia Rodrigo admits fame can be 'tough' on mental health (Credit: MEGA / WENN)