Always on the go, the talented and stylish Olivia Wilde was spotted departing the Los Angeles International Airport on January 27.
Between her Elle cover photo shoot and red carpet Women in Television Celebration, attending the premiere of her new TV show, and being a rockstar mom to her baby boy, the new year for this 31-year-old beauty is off to a busy beginning.
We have to hand it to Olivia for always managing to add a bit of glam to even the most casual of outfits. Hustling her way through the airport to her next destination, the actress looked comfy in a loose striped shirt, dark skinny jeans, and bold sunglasses. Shielding the winter chill, she added some edge with a zippered black leather jacket.
The "House" star has been stepping out in some punk-inspired fashions lately, and whether on the red carpet or at the airport, Olivia sure knows how to rock them.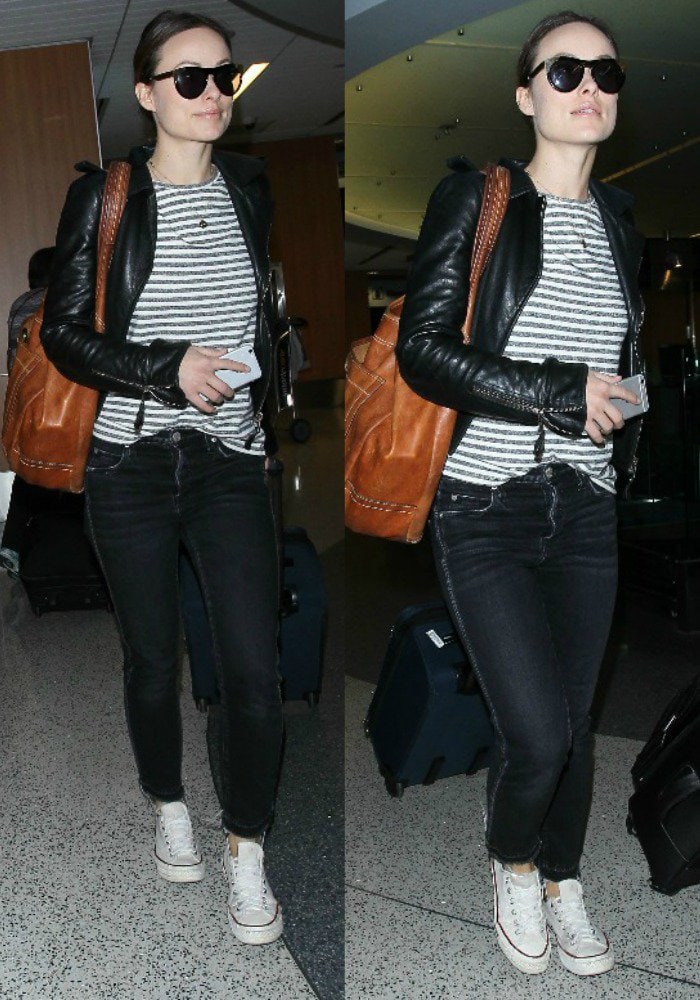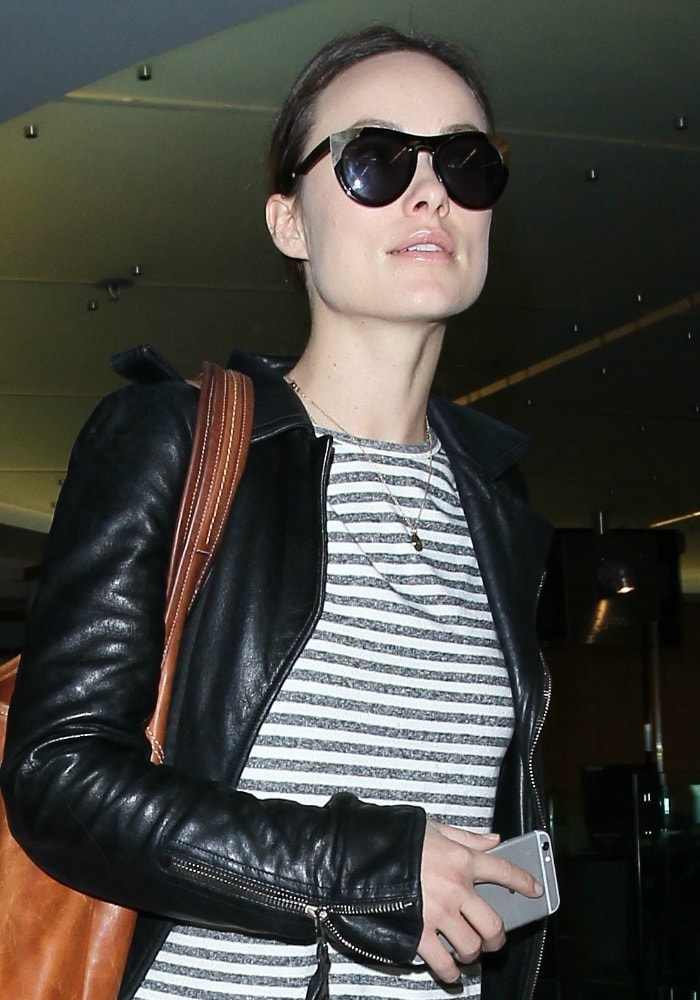 Olivia Wilde departs on a flight from Los Angeles International Airport (LAX) on January 27, 2016
A natural beauty, Olivia wore minimal makeup underneath her big sunglasses. She carried a large distressed brown leather tote bag on one shoulder, and pulled a dark blue suitcase in the other hand. On her feet, Olivia went with a stylish and comfy classic: Chuck Taylor All Stars. These white low top Converse sneakers rounded out the cool and casual vibe of her ensemble, and had Olivia looking fashionably prepared to jet-set off to her next adventure.
You can shop for Olivia's white sneakers, or any number of these iconic sneakers at multiple online retailers including: Converse, Zappos, and Kohl's.
Chuck Taylor All Star Classic Low Top Sneaker in Optical White, $50.00-$55.00 at Converse, Zappos, and Kohl's
Credit: WENN