The black-and-white trend is in full swing this season. We saw another example of that yesterday when Olivia Wilde arrived in a black-and-white outfit at the Burbank Studios for her appearance on 'The Tonight Show with Jay Leno'. She was there to promote her upcoming film 'The Incredible Burt Wonderstone'.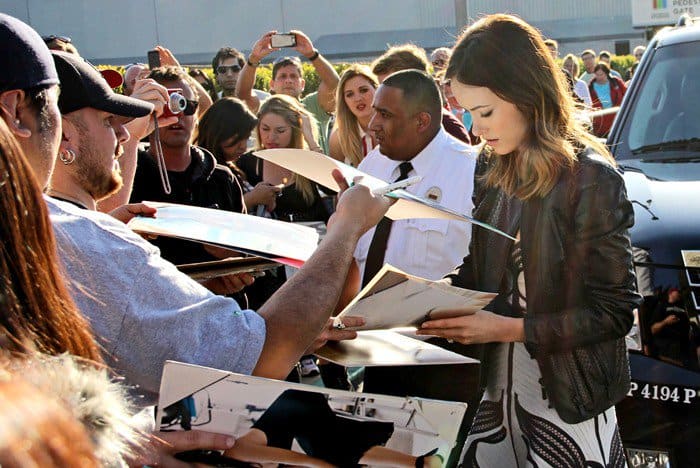 Olivia Wilde signing autographs outside the Burbank Studios in California on March 12, 2013
Olivia's gorgeous black-and-white dress is from Herve Leger. It is obviously a stunning piece, thanks to the garment's very striking pattern and texture. But black and white can be a little boring sometimes, so it's a good thing she paired her dress with poppy pink pumps. Somehow, they really brightened up her look and kept it interesting.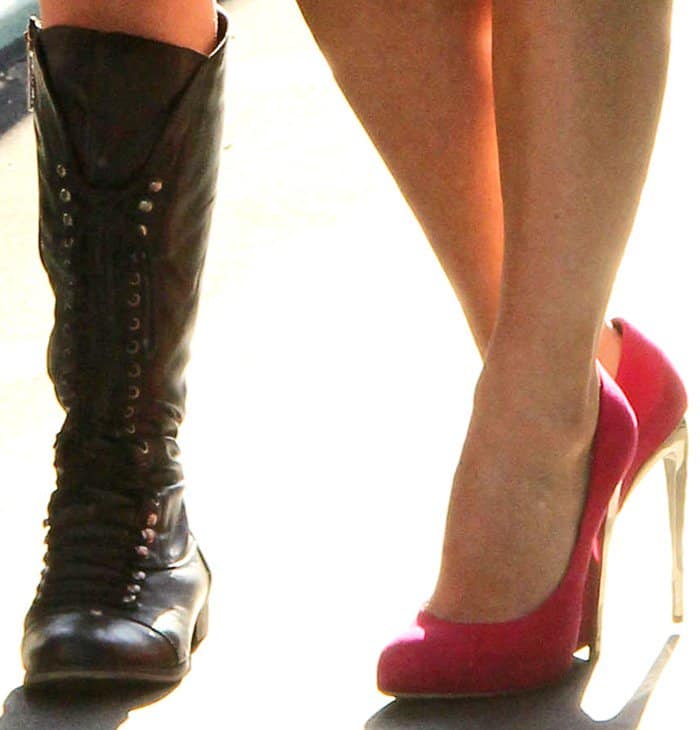 A closer look at Olivia's pumps
Do you like Olivia's mirror heel Giuseppe Zanotti pumps?
We found several renditions of this style online, but, sadly, none in Olivia's hot pink color. A similar style (same silhouette) with crystal heels is also available at Neiman Marcus if you fancy things that sparkle.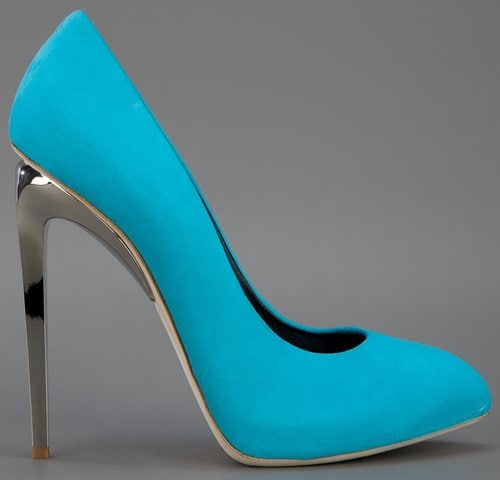 Giuseppe Zanotti Mirror Heel Pumps in Turquoise, $567.80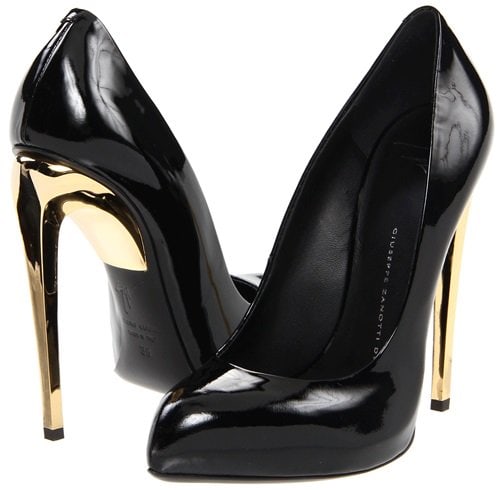 Giuseppe Zanotti Mirror Heel Pumps in Patent Black, $650
Giuseppe Zanotti Mirror Heel Pumps in Clear Blue/Black, $795
Giuseppe Zanotti Mirror Heel Pumps in Silver, $650
Giuseppe Zanotti Crystal Heel Pumps in Fiamma in Red, $1,295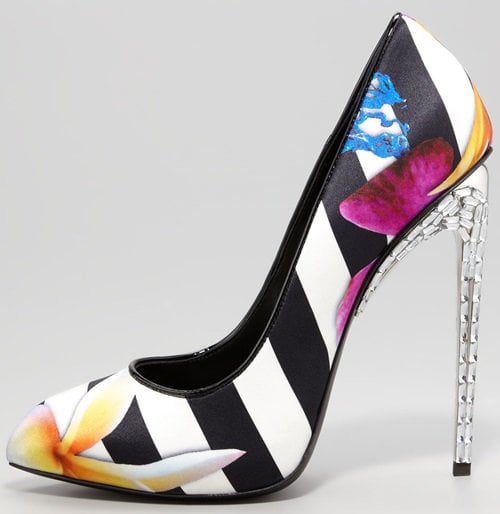 Giuseppe Zanotti Crystal Heel Pumps in Satin Stripe Floral, $1,150
Credit: David Durocher/WENN