It's true. Boots ruled the Coachella Music Festival over the weekend (and maybe some flat sandals, too). But here's one celebrity who went against the norm — Paris Hilton.
The heiress simply chose to stick to her comfy ballerina flats. She used different pairs, matching them with her boho-inspired outfits and designer purses. It wasn't exactly the best combination. But somehow she managed to make it work well enough.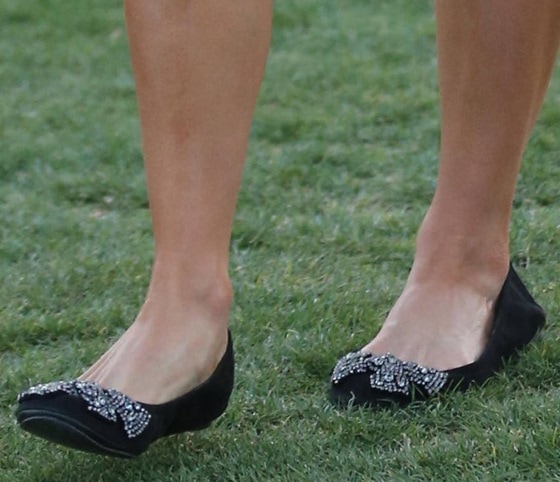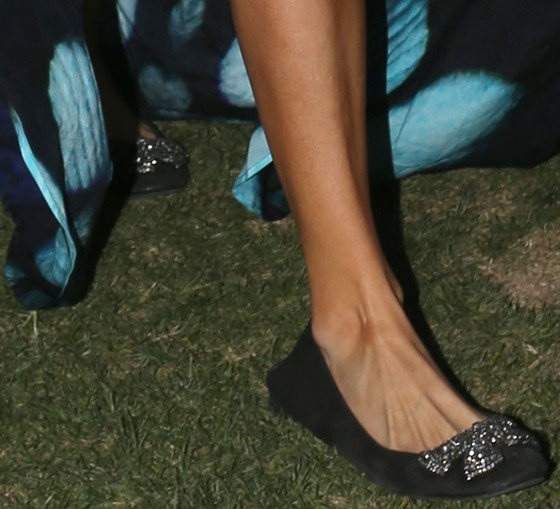 Paris Hilton wearing flats with her boho dresses at the Coachella Music Festival, April 12–14, 2013
How do you like Paris' Coachella style? Does she look on point or not? Would you agree with us if we say that the first outfit would have looked better with boots, the second with jeweled thong sandals, and the third with either boots or sandals?
If you were headed to Coachella in Paris' pretty dresses, what shoes would you wear 'em with?
Don't get us wrong. Those flats are cute and cool, and they look really easy to walk in. In fact, if you like the black crystal-embellished ones, here's a pair from Schutz that looks just like it, except that it's blue:
Schutz 'Inah' Flats, $192
If the Schutz are too pricey for you, you can grab less expensive alternatives from Penny Loves Kenny instead. These retail at an easy $53 and come with glittery bow details.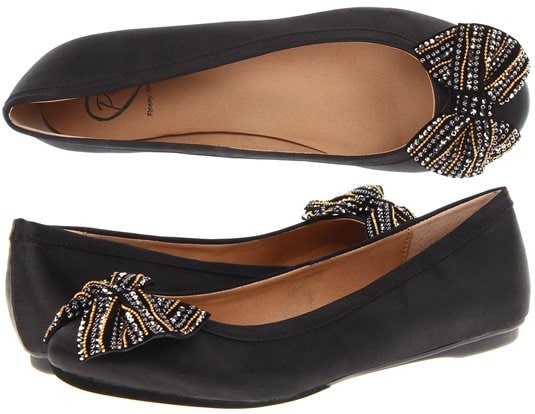 Penny Loves Kenny 'Fergie' Flats, $19.99 – $69.99
Now, back to the question. Do you think Paris made the right choice by wearing flats with her boho dresses?
Credit: STS/WENN