Dolce & Gabbana's Spring '17 collection is inspired by the free-spirited and relaxed mood of vacations.
Made in Italy, these multicolored pink crepe sandals are playfully decorated with pineapples and have a matching glossy acrylic heel. The forest-green platform tempers the towering 120mm (5 inches) height. You can buy these pineapple-sculpted heels for $1,995 at Net-A-Porter and Moda Operandi.
Dolce & Gabbana Knotted Printed Pineapple-Sculpted Sandals, $1995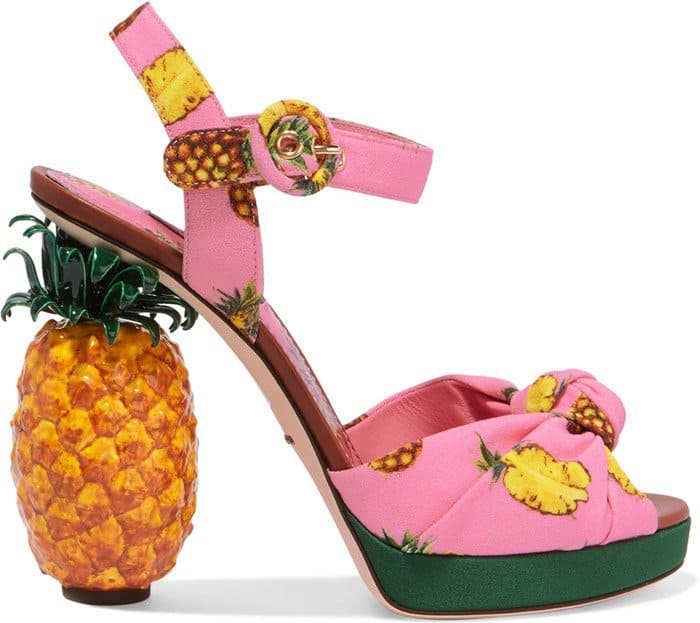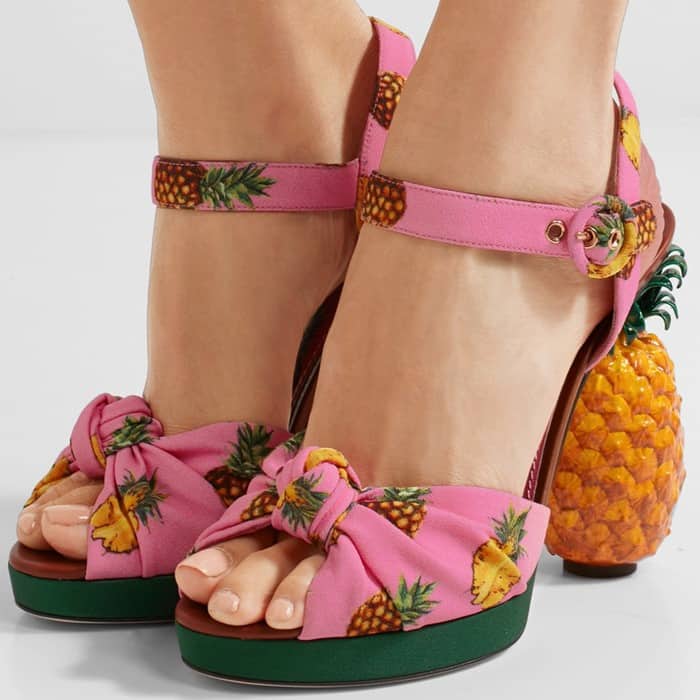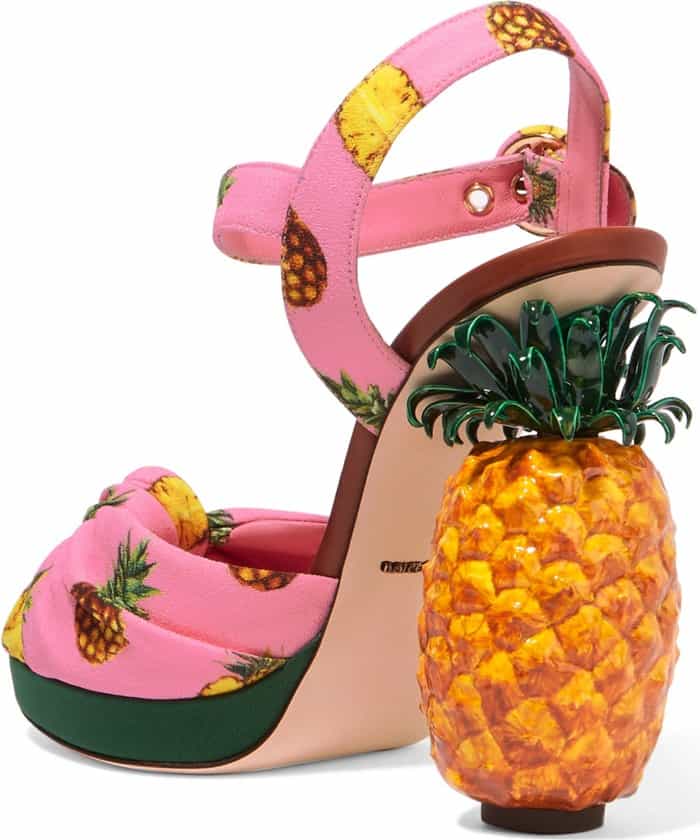 These sandals perfectly encapsulate the Italian luxury fashion house's playful, irreverent aesthetic. The model below has styled them with a ruffled printed cotton-poplin mini dress from the same collection featuring a softly ruffled neckline that creates a tiered silhouette (available at Net-A-Porter).
Model wearing a dress from Dolce & Gabbana's tropical-inspired Spring '17 collection