"The reason that I can be 38 and have two kids and wear a bikini is because I work my f**king a– off. It's not an accident. It's not luck… It's killing myself for an hour-and-a-half, five days a week," Gwyneth Paltrow said when launching her cookbook, My Father's Daughter: Delicious, Easy Recipes Celebrating Family & Togetherness, in 2011. However, she's also had plenty of work done.
"[I'll] try anything, except I won't do Botox again, because I looked crazy," she told Harper's Bazaar US in April 2013. "I looked like Joan Rivers!"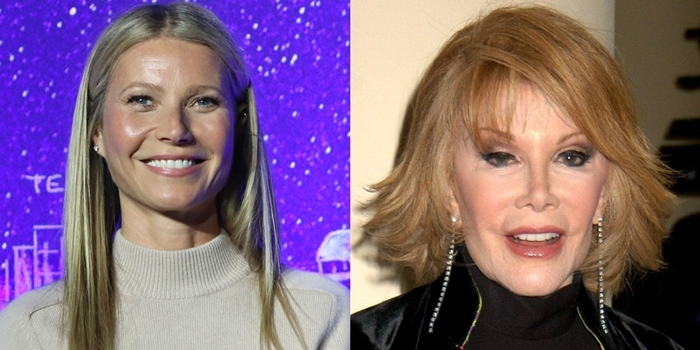 Gwyneth Paltrow says she started looking like American comedian Joan Rivers after Botox injections
"I use organic products, but I get lasers. I've probably tried everything. I would be scared to go under the knife, but you know, talk to me when I'm 50. I'll try anything," she said about getting a facelift or fillers in the future.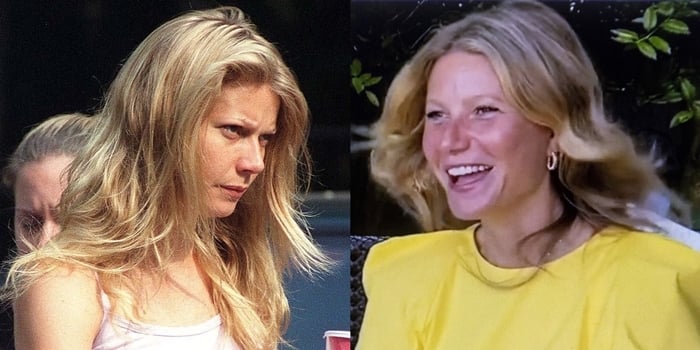 Before and after plastic surgery: Gwyneth Paltrow's face in 2002 and 18 years later in 2020
"First reaction: 'Ooh, she watches Fashion Police!'" Rivers told People Magazine after hearing Paltrow's comment. "It just made me laugh. She says Botox made her scary like Joan Rivers? She should see what I look like without Botox. That's really scary!"
"I've always been open about what I do, because I want [women] to be able to get Botox and not look like a Sharpei," Rivers added about her plastic surgery. "[Lying about having work done] is such a put down to women. It says to the average woman: 'I'm beautifully naturally and you're not.'"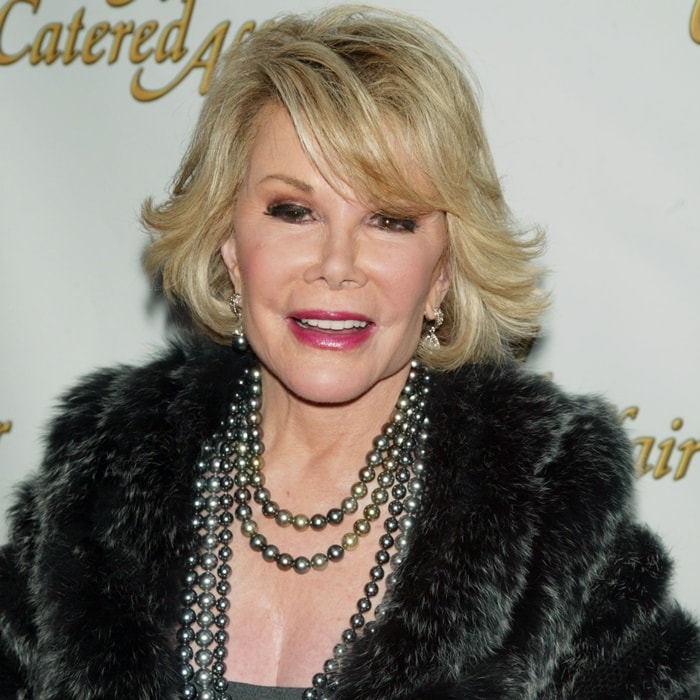 Joan Rivers had lots of plastic surgery, including a facelift, neck lift, and eyelid surgery
In October 2011, Gwyneth Paltrow met up with Cameron Diaz at the relaunching of The Art Club on Dover Street in Mayfair, London.
The Art Club is a swanky, private members-only establishment. Who better to invite than two of Hollywood's highest-paid, leggy, hot blondes, right?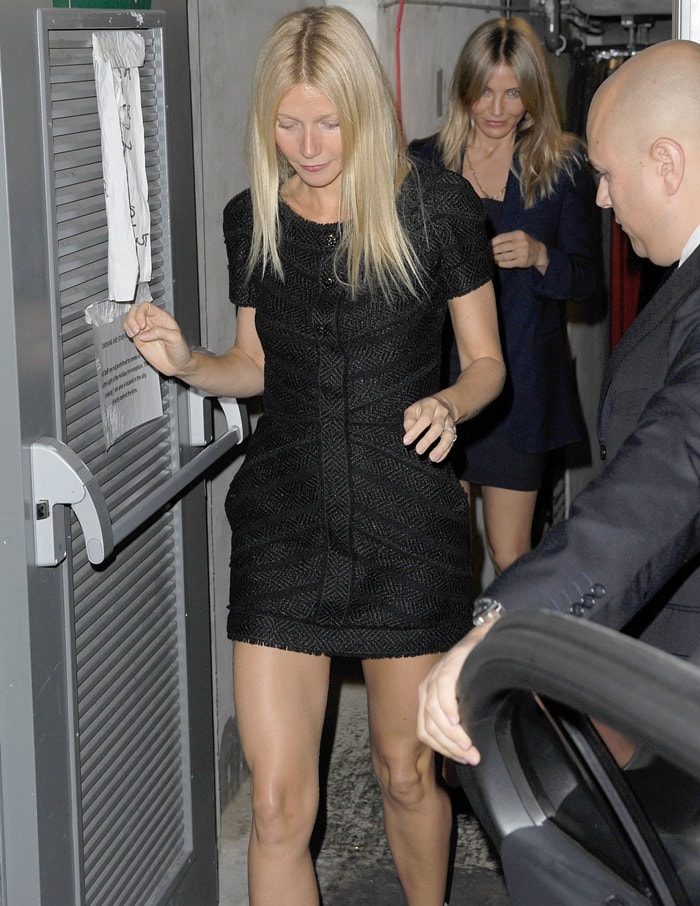 Gwyneth Paltrow and Cameron Diaz attend The Art Club relaunching on Dover Street in Mayfair, London on October 5, 2011
The American actress, singer, and food writer was in her typical short, simple dress + killer heels outfit for the event and made the usually towering Cameron Diaz look comparatively short in these pictures: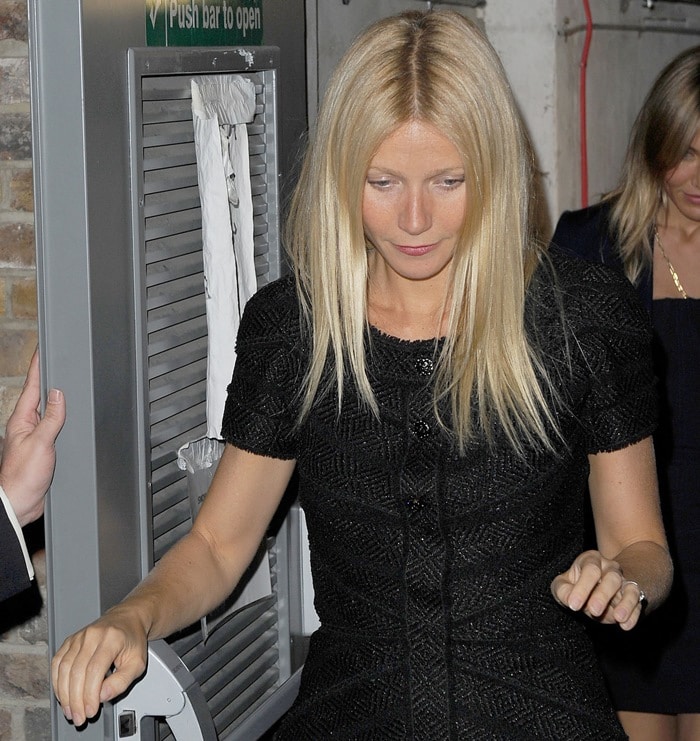 Gwyneth Paltrow rocked a Chanel Fall 2008 tweed mini-dress
Well, there's a reason why Gwyneth Paltrow has made these types of outfits her go-to, never-fail formula. They highlight her best assets and she always looks good in them!
Gwyneth Paltrow's shoes are these open-toe booties from none other than Danish shoe designer Camilla Skovgaard:
Camilla Skovgaard crisscross strap saw sole booties
These booties can be worn cuffed as shown above (and like how Gwyneth wore them) or uncuffed as shown here in its other colors: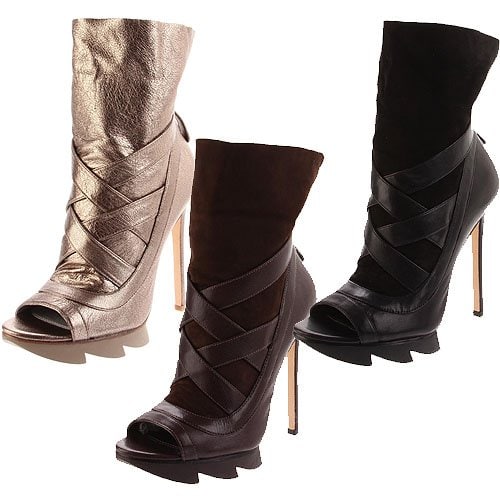 Camilla Skovgaard crisscross strap saw sole booties in alba metallic, ebony and black
Credit: Tony Clark / WENN / Daniel Deme / Instar / Vallenilla