I find it amazing that two of my top favorite shoe brands, Charlotte Olympia and Prada, have come up with and released a very specific design at the same time.
Apparently, both Charlotte Olympia and Prada have centered their new shoe designs around a sexy fuchsia pink lip although one is a total sweetheart while the other is more of a sexy bad girl!
Charlotte Olympia plays the goody-goody with this ultra-feminine pink heeled and pink-lipped toe ankle strap platform pump.
Charlotte Olympia lips ankle strap pump in black/fuchsia, $945.00 at Farfetch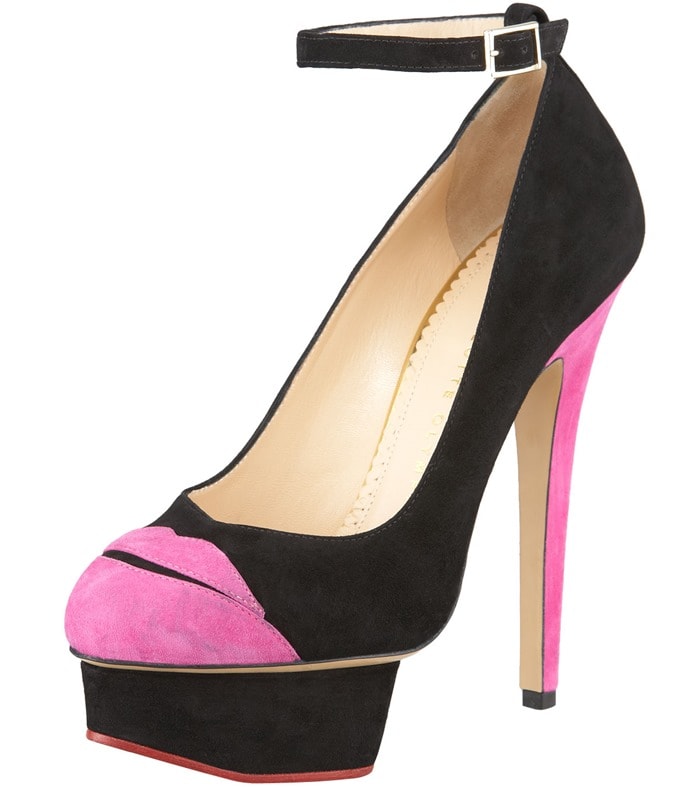 While Prada plays its bad girl counterpart with this smoking-lipped patent ankle strap sandal complete with swirling cigarette smoke.
Prada smoking lips ankle strap sandal in silver and black/fuchsia, $890.00 at Nordstrom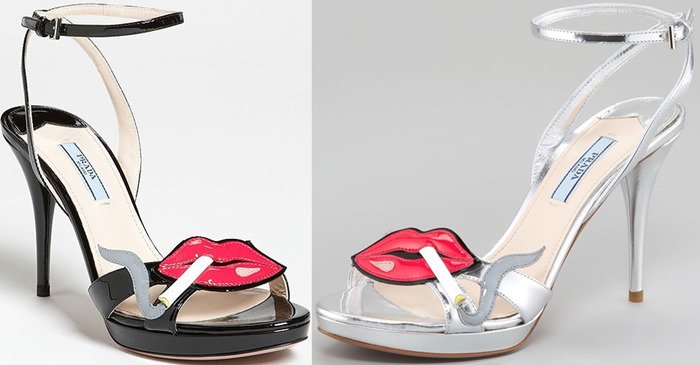 If I had to choose between the two, I would go for the Charlotte Olympias not because it's the good girl version but because its platform pump style is sexier! Though the ultimate pink-lipped shoe for me would be if the smoking lip was put on the Charlotte Olympias — then you've really got something to convince me to part with my $900.
So which one are you — the good girl Charlotte Olympias or the bad girl Pradas?