In early 2016, fans and media outlets had been worried about Gwen Stefani and her fairly new love interest Blake Shelton.
The two lovebirds — known for their heavily paparazzi-captured PDA — avoided canoodling in public. Gwen and Blake's reps indirectly claimed that both were busy working on new music, but many remained unconvinced.
Gwen Stefani wears her hair back at son Zuma's flag football game held on February 6, 2016, in Los Angeles
Thankfully, the two shut down doubters when Blake came by to pick up Gwen and her sons after a football match.
When was Gwen Stefani's first pregnancy?
Mom to three boys, Kingston, Zuma, and Apollo, her first son, Kingston James McGregor Rossdale, was born on May 26, 2006, in Los Angeles. Gavin Rossdale is the father of all her children.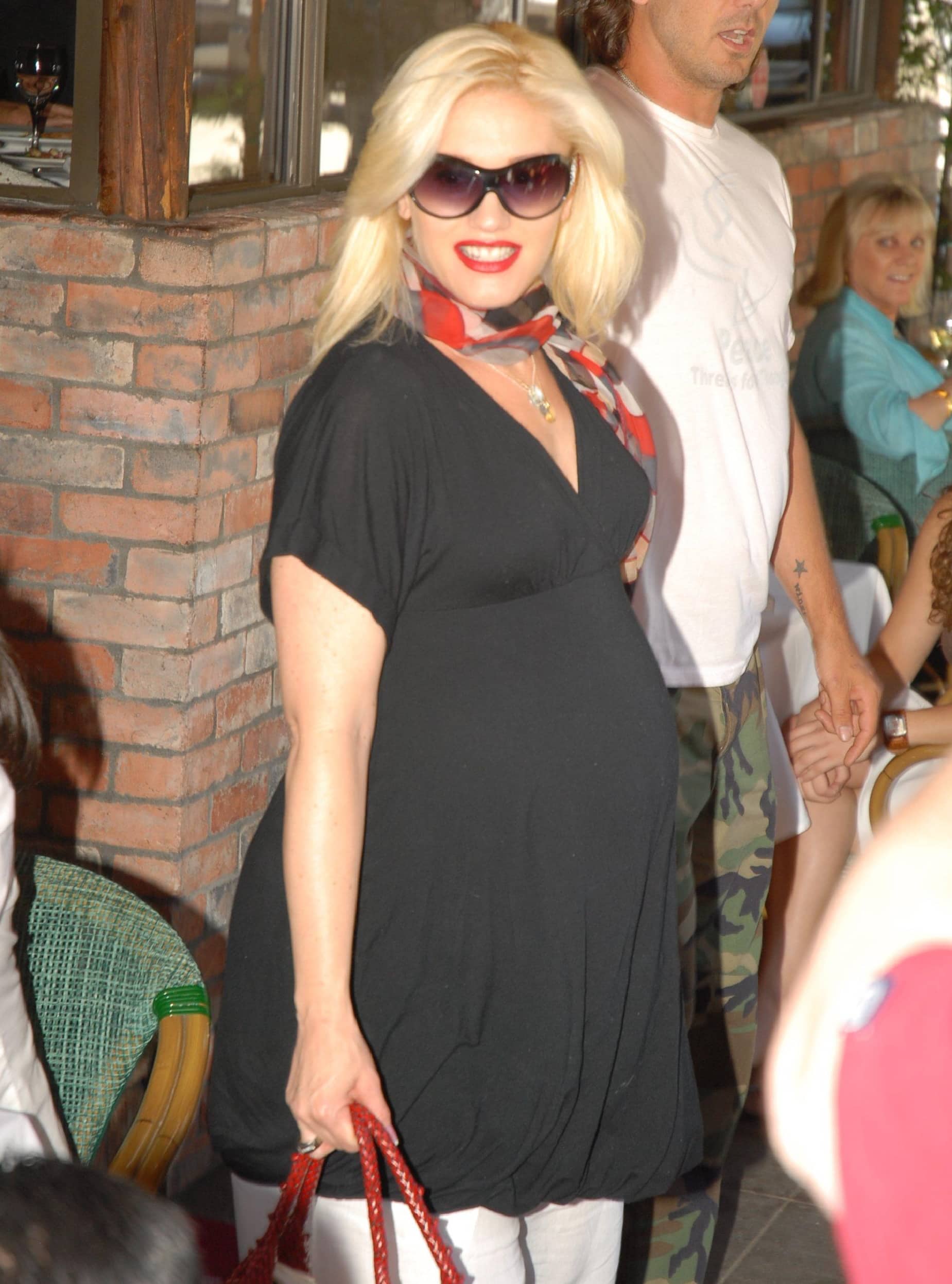 Pictured just days before giving birth to Kingston James McGregor Rossdale in May 2006, Gwen Stefani was 36 years old when pregnant for the first time
Born on October 3, 1969, in Fullerton, California, the No Doubt singer was 36 years old when pregnant for the first time.
Gwen showed up for her son Zuma's football match in a pink top, which she paired with striped trousers and a gorgeous leather-and-mesh patchwork jacket.
Gwen Stefani wears a pink top to her son's flag football game
The artist finished her look with vintage-inspired cat-eye Sunday Somewhere sunglasses and Puma's "PC" wedge sneakers.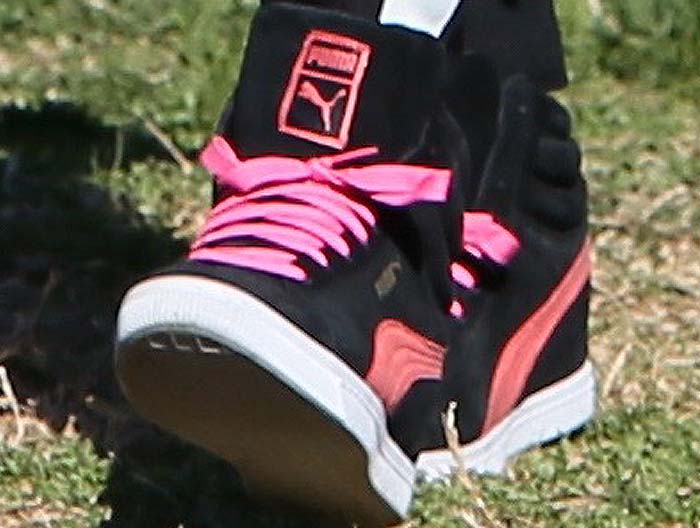 Gwen Stefani's feet in pink Puma wedge sneakers
Blake arrived in his car just as Gwen stepped off the field with her sons, honking furiously at the paparazzi blocking the way.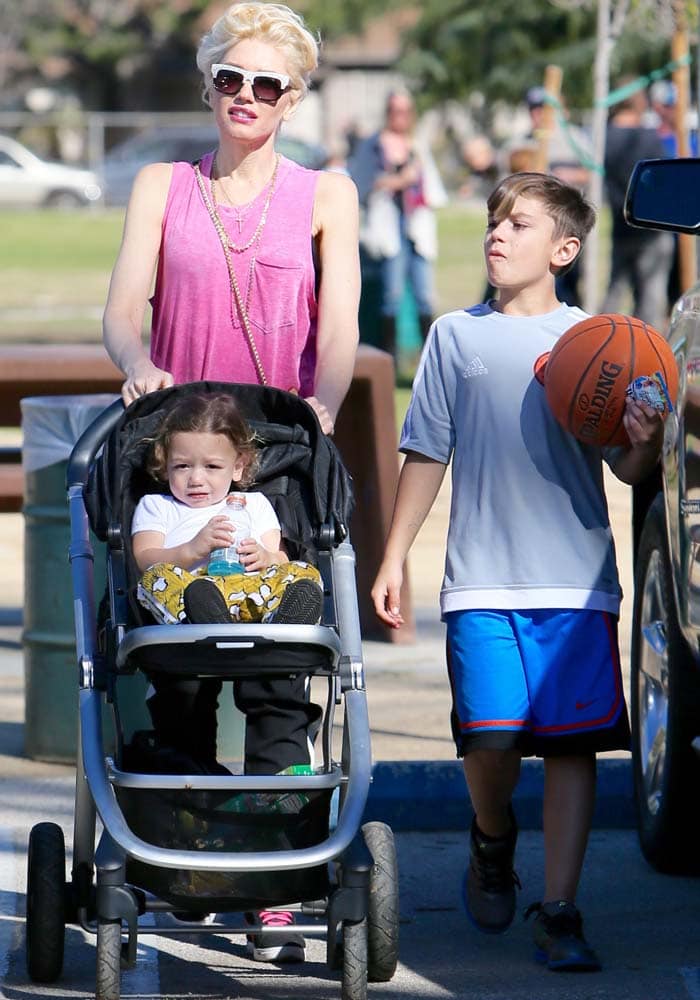 Gwen Stefani spends a day outdoors with her children
After Gwen got the kids settled in, she climbed into the passenger seat and the two smiled.
Blake Shelton arrives to pick Gwen Stefani and her sons up from a flag football game
Gwen's pink-and-black Puma "PC" wedge sneakers are no longer available online but do check out other funky versions of the shoe at Amazon and Nordstrom.
Puma 'PC' Wedge Basic Sports Sneakers
Puma 'PC' Wedge Basic Sports Sneakers, $80
Puma 'PC' Wedge Basic Sports Sneakers, $80
Credit: Michael Wright / WENN / JFX Images