We've seen Priyanka Chopra sexily strut her stuff on the red carpet, but it looks like the actress decided to switch it up for a recent promotional event.
The "Quantico" star has seemingly pushed her low necklines and tight dresses to the back of the closet in favor of something a little more dainty for the "Baywatch" photo call in Berlin, Germany.
Priyanka Chopra at the "Baywatch" photo call held at the Sony Center in Berlin, Germany on May 30, 2017.
Priyanka goes for a dainty look in a sheer Marc Jacobs dress.
The actress wears the Schutz "Cadey Lee" sandals for the second time.
Priyanka chose a romantic floral-print white lace dress from Marc Jacobs for the event.
The dress had a sweet flouncy skirt and beautifully-cut gathered sleeves. The Marc Jacobs creation mixed two lace patterns to achieve a gorgeous contrast.
Priyanka finished her look with jewelry from Nirav Modi and a pair of Schutz "Cadey Lee" sandals. This is the second time she's worn these shoes on the carpet.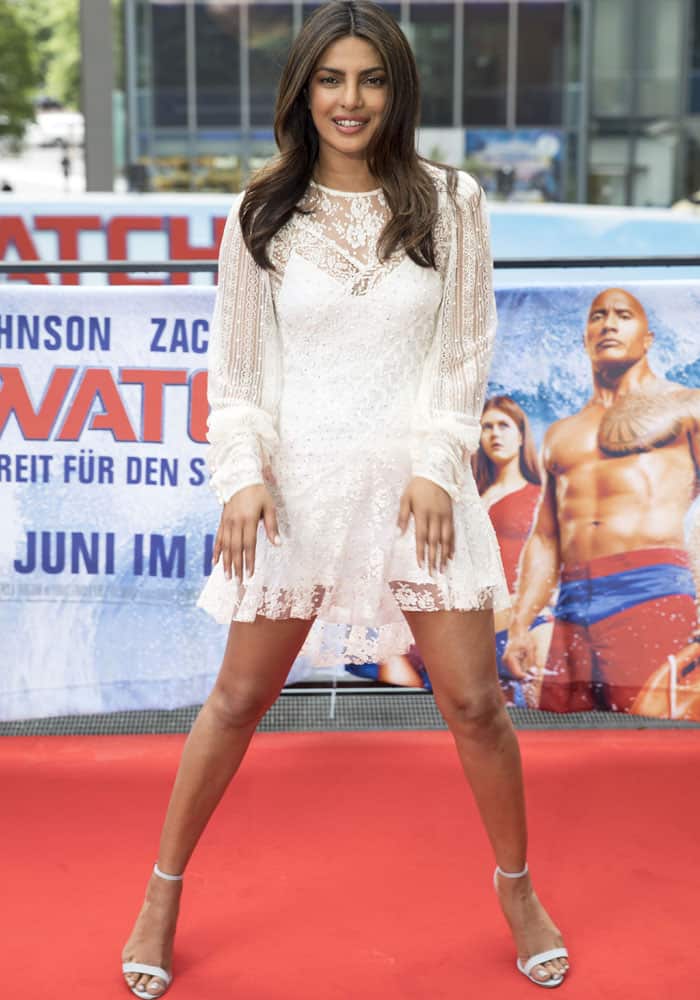 Playful Priyanka poses in a not-so-dainty way on the red carpet.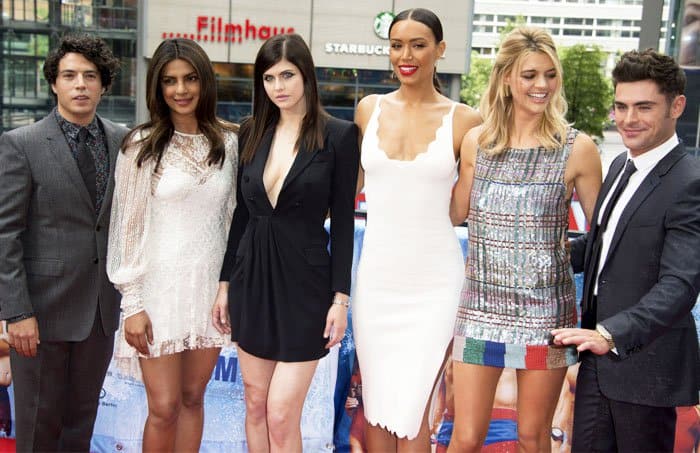 The actress poses with the rest of her "Baywatch" co-stars.
This look isn't quite what we're used to on Priyanka, but we have seen the actress experiment with the girly, sweet look before. Priyanka was recently spotted doing an interview for "Extra" in a floral dress.
In Berlin, Priyanka joked around, saying that hearing her name pronounced with a German accent " is so fun."
Priyanka was joined on the carpet by her "Baywatch" co-stars, including Zac Efron and Alexa Daddario.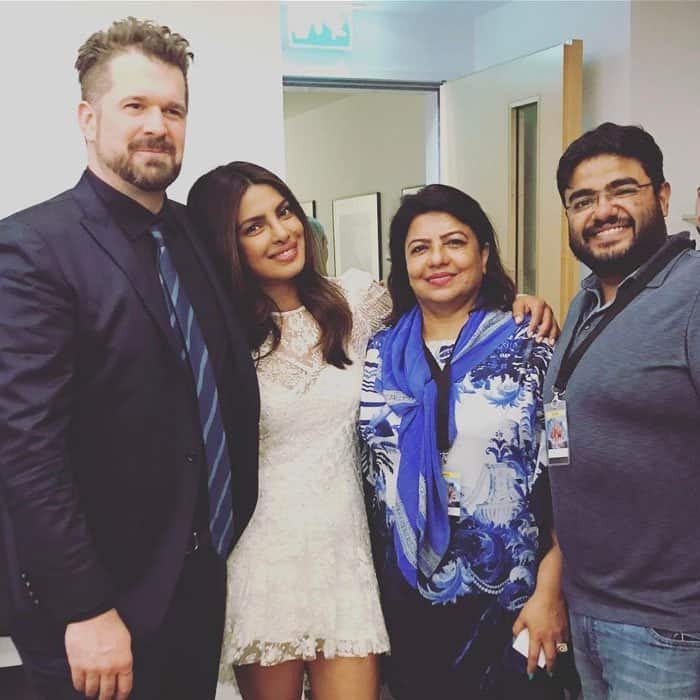 Priyanka takes a photo backstage after the Berlin photo call.
Purchase the Schutz "Cadey Lee" sandals in different colors at Amazon or Shopbop.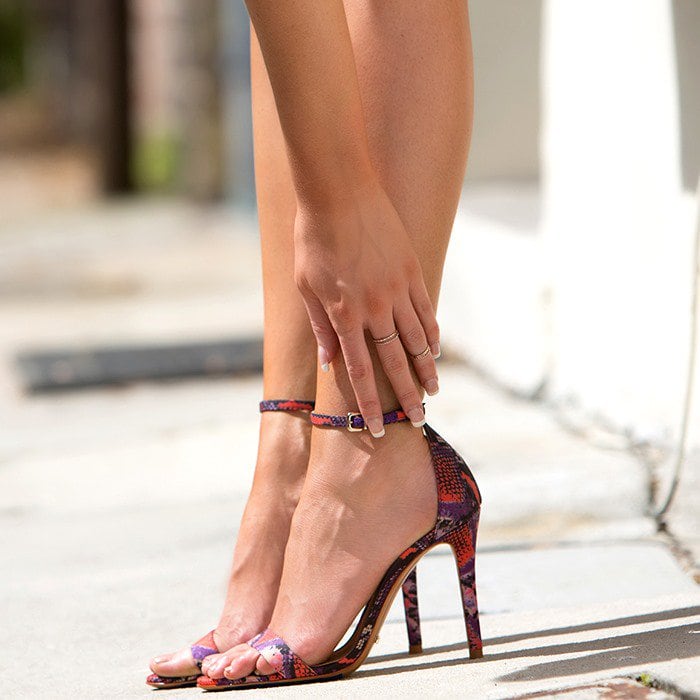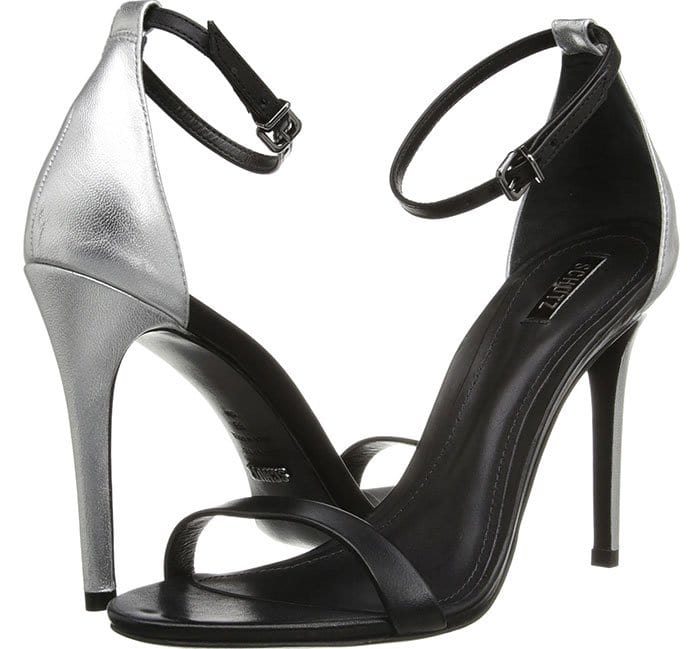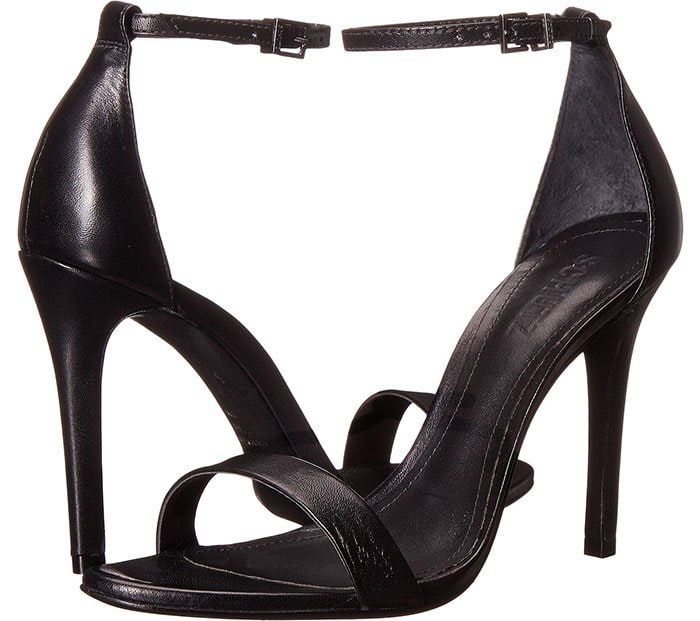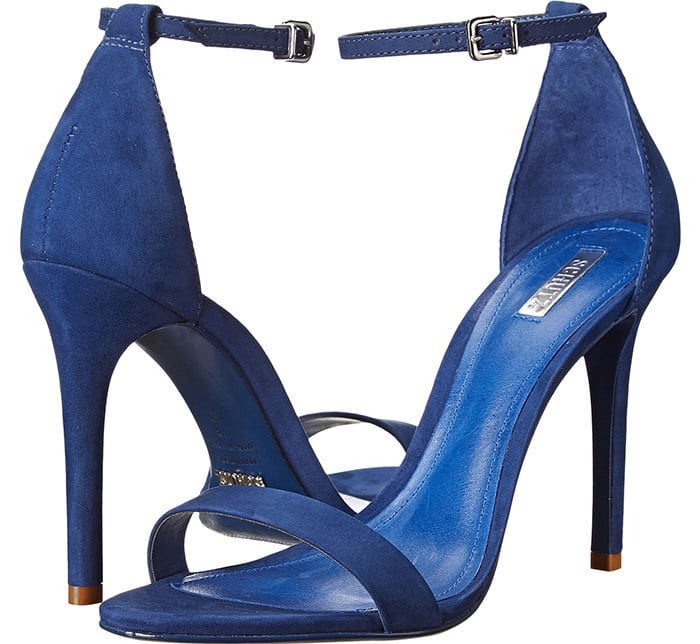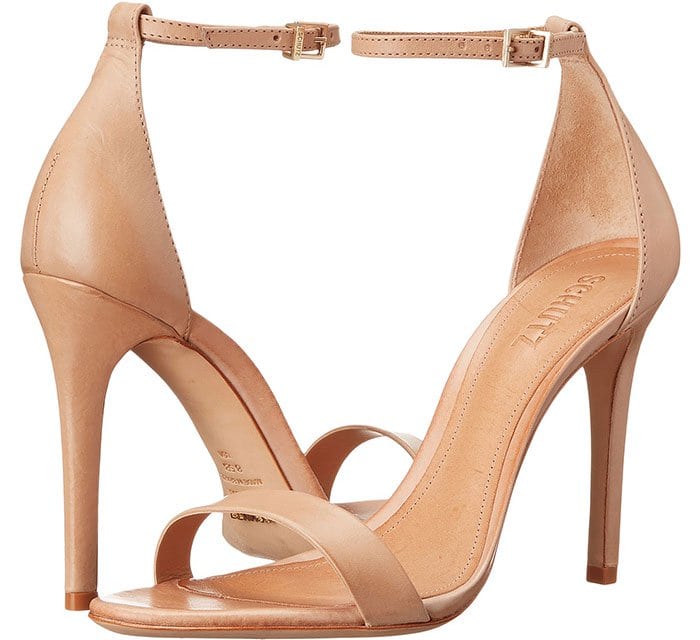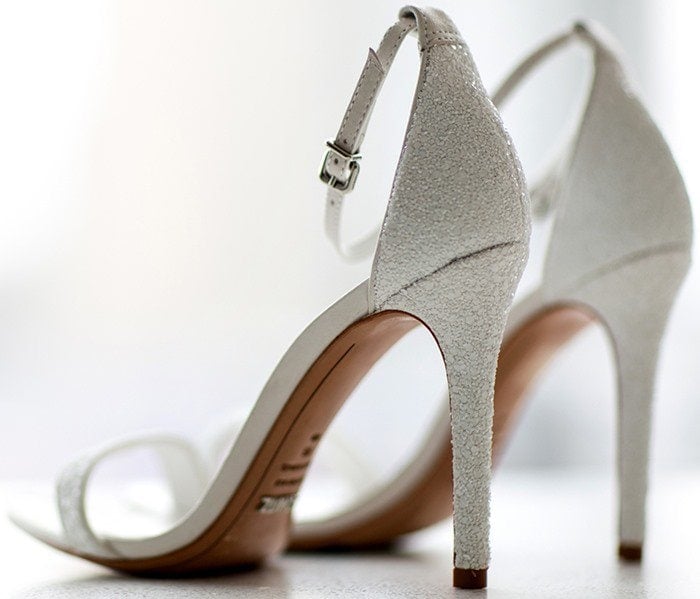 Schutz "Cadey Lee" sandals, $57 – $170
Credit: Priyanka Chopra's Instagram / Dave Bedrosian / Frederic Kern / Future Image / WENN