The world knows that "Baywatch" babes are known for their voluptuous figures, so it wasn't surprising to see new generation "Baywatch" babe Alexandra Daddario show off her curves as she promoted the film in Berlin, Germany.
The actress was spotted attending the photo call in a dress showed off just as much skin as those iconic red swimsuits.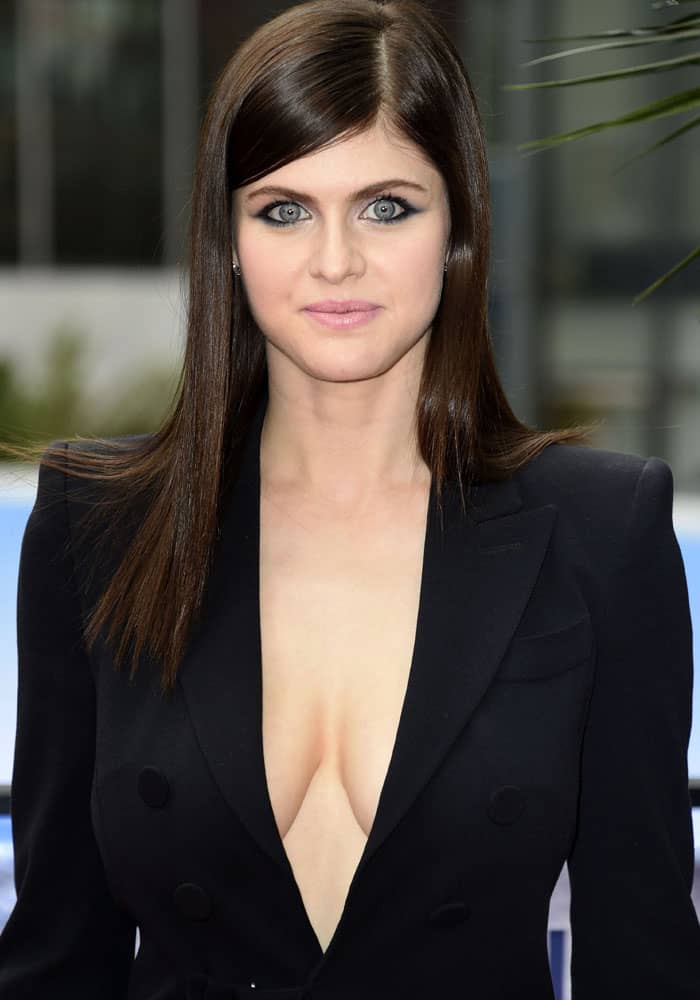 Alexandra Daddario at the European premiere of "Baywatch" at Sony Center in Berlin, Germany on May 30, 2017.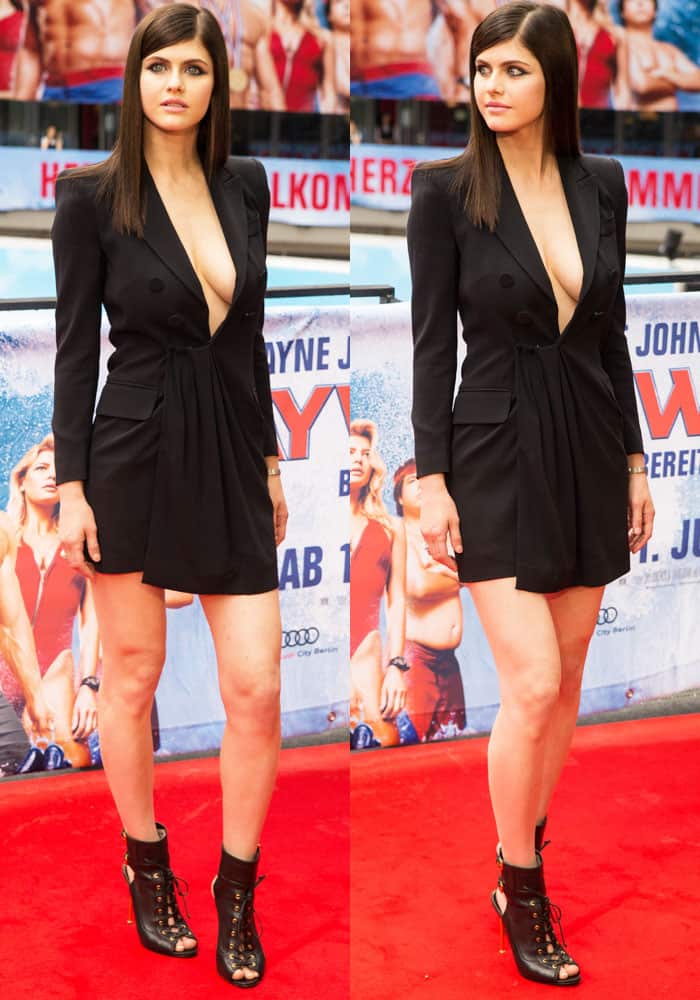 Alexandra takes cleavage to a whole new level in a DSquared2 dress.
Alexandra wore a sexy pair of Tom Ford boots on the carpet.
Alexandra was photographed in a revealing suit dress from DSquared2, which featured a low neckline that could have easily resulted in a wardrobe malfunction for the actress.
We never mind a bit of skin, but we think this neckline was just a little bit too low for our liking.
The actress finished her look with a pair of Tom Ford lace-up boots that played nicely to the menswear-inspired cut of her dress.
Alexandra gives her fans an enthusiastic wave as she walked the carpet.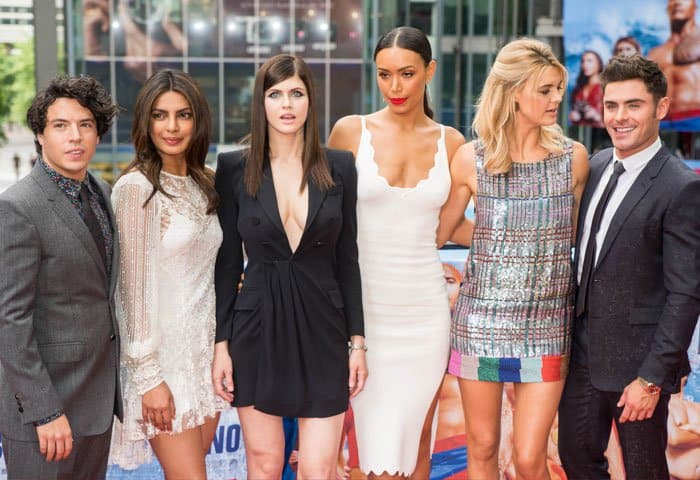 Alexandra is joined by the rest of her "Baywatch" co-stars including Priyanka Chopra and Zac Efron.
Though it's not a favorite look, we understand why Alexandra went for it. After all, Alexandra had to audition with "Baywatch" co-star Zac Efron in a swimsuit.
Alexandra was joined on the red carpet by her "Baywatch" co-stars including Zac Efron and Priyanka Chopra. Dwayne "The Rock" Johnson joined them for the premiere.
The actress also got to take a fun snap with the original "Baywatch" hunk David Hasselhoff.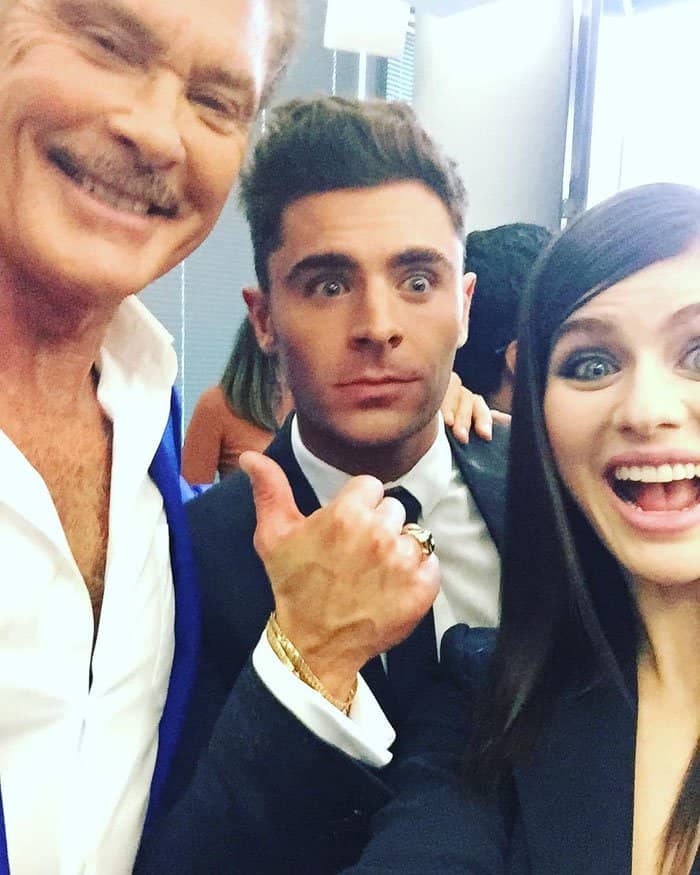 Alexandra takes a selfie with co-star Zac Efron and original "Baywatch" hunk David Hasselhoff.
Alexandra's boots are no longer available online, but you can check out other Tom Ford footwear at Net-A-Porter.
Tom Ford peep-toe lace-up sandals
Credit: Alexandra Daddario's Instagram / Frederic Kern / Future Image / AEDT / WENN